The "Nanny and the Professor" House
Jan 31st, 2012 | By
Lindsay
| Category:
TV Locations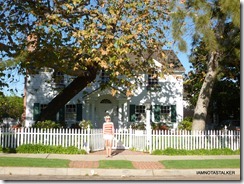 Last week, fellow stalker James posted a comment on my site challenging me to find the residence where the Everett family – widowed Professor Harold Everett (Richard Long) and his three children, Hal (David Doremus), Butch (Trent Lehman), and Prudence (The Real Housewives of Beverly Hills' Kim Richards), and their nanny, Nanny Phoebe Figalilly (Hayley Mills' sister, Juliet Mills) – lived in the 1970s television series Nanny and the Professor. And while I had never before even heard of the Mary-Poppins-like comedy, I was immediately intrigued and added the location to my "To-Find" list. Fellow stalker Geoff, from the 90210Locations website, beat me to the punch, though, and sent me an email in which he informed me of the address to the home less than 24 hours after James had posted the challenge! Nice! Thank you, Geoff! So this past weekend, I dragged the Grim Cheaper right on out there to stalk the place.
In the short-lived Nanny and the Professor, which only lasted two seasons and ran from January 1970 to December 1971, the Everett family lived in an idyllic white clapboard residence supposedly located at 10327 Oak Street in what, I believe, was Los Angeles.
You can see the "10327" address placard pictured in the background of the above screen captures.
Thankfully, the house is also numbered 10327 in real life, which is how Geoff was able to track it down. The Colonial-style residence, which was originally built in 1935, measures 2 bedrooms, 2 baths, and 2,128 square feet. And, amazingly enough, it still looks EXACTLY the same today as it did in 1970 when the series was taped, despite the fact that a whopping forty-two years have since passed.
Even the decorative light post which appeared in the show is still there in real life! So incredibly cool!
As you can see above, the Nanny and the Professor house truly is idyllic in real life.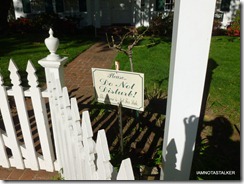 So much so that the homeowners even posted a sign in the front yard which reads, "Please . . . Do Not Disturb! This House is Not For sale." LOL I guess they had quite a few people stopping by wanting the buy the place.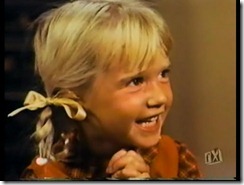 Kim Richards was only five years old – and absolutely adorable – when the series began filming and, although she had already acted in over 20 commercials by that time, "Prudence Everett" was the future child star's first major role.
Big THANK YOU to Geoff, from the 90210Locations website, for finding this location!

Until next time, Happy Stalking!

Stalk It: The Nanny and the Professor house is located at 10327 Glenbarr Avenue in the Cheviot Hills section of Los Angeles. Claire and Phil's house from Modern Family is located just a few blocks away at 10336 Dunleer Drive.
46557