Ann's House from "Parks and Recreation"
Jun 8th, 2012 | By
Lindsay
| Category:
TV Locations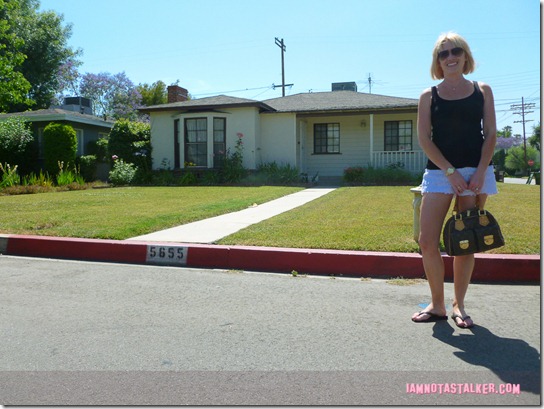 As I mentioned in Wednesday's post about the Sullivan Street Pit from fave new show Parks and Recreation, during our whirlwind stalking adventure last Friday, Mike, from MovieShotsLA, and I also hit up the house where Ann Perkins (Rashida Jones) lives on the show.  Just as it is made to appear on P&R, Ann's supposed Pawnee, Indiana-area residence is actually located directly behind the undeveloped plot of land in Van Nuys that stands in for the Pit on the series.  So, after snapping some pictures of Lot 48, Mike and I walked one block east to do some stalking of the abode.  I, of course, found this location thanks to Owen, from the When Write Is Wrong blog – the very same fellow stalker who also informed me of countless other Parks and Recreation locations, including Leslie Knope's house and the Sullivan Street Pit.
Ann's house first popped up in the pilot of Parks and Recreation and has subsequently been featured in pretty much every episode since.  During the first season, Ann lived in the one-story residence with her slacker boyfriend, musician Andy Dwyer (Chris Pratt), but she ends up kicking him out in the episode titled "Rock Show" after discovering that he had asked his doctor to keep his leg casts on for an extra two weeks because, as he explained to Ann, "I really, really like it when you serve me food."   LOL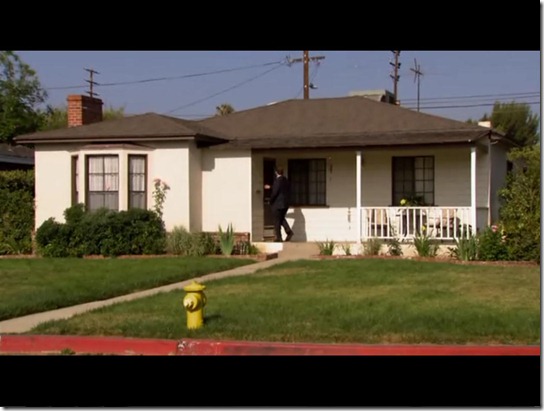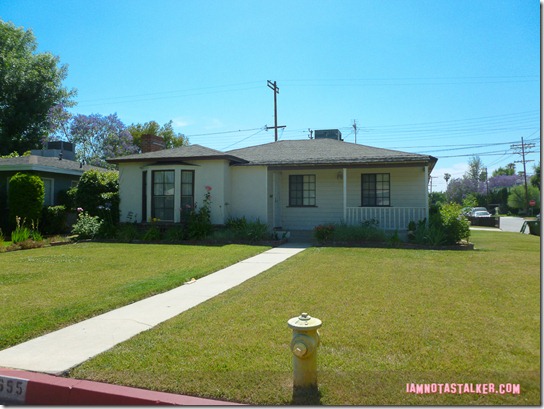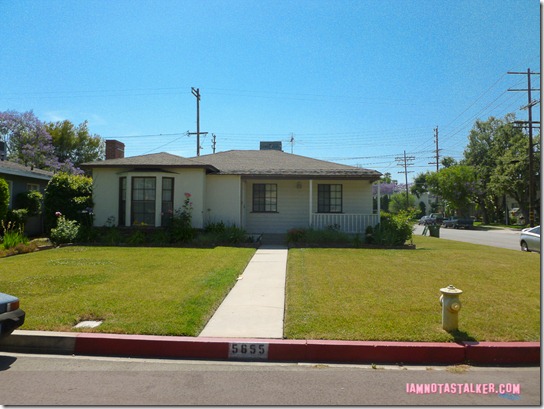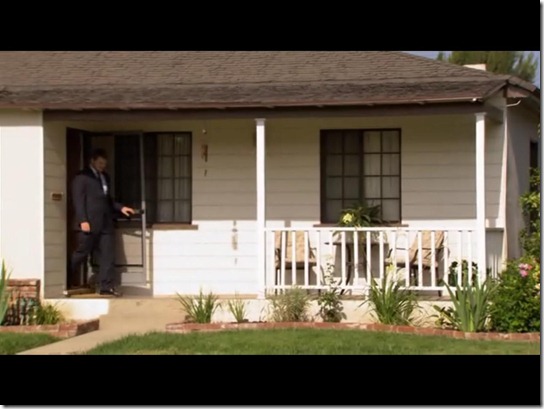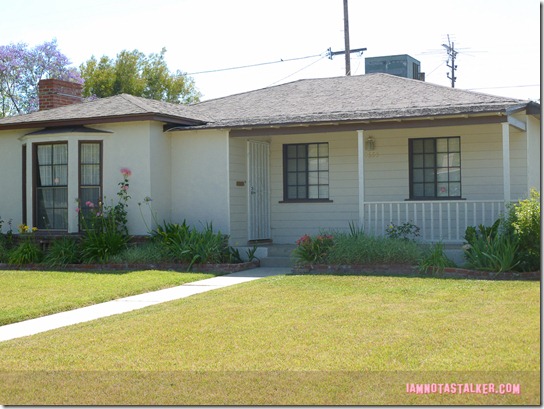 In real life, Ann's house, which was originally built in 1948, boasts two bedrooms, one bath and 1,407 square feet and, thankfully, looks pretty much exactly the same in person as it does onscreen in Parks and Recreation.  Even the yellow fire hydrant located at the edge of the front lawn is there in real life, which was absolutely shocking to me as I had always assumed that the hydrant was a prop put in place for the show.  I mean, has anyone ever seen a fire hydrant situated inside of someone's front yard before?  Will wonders never cease?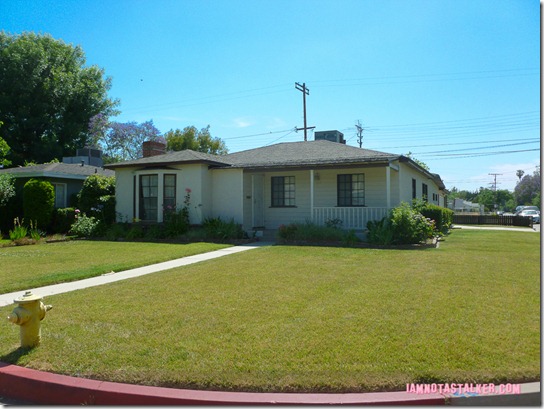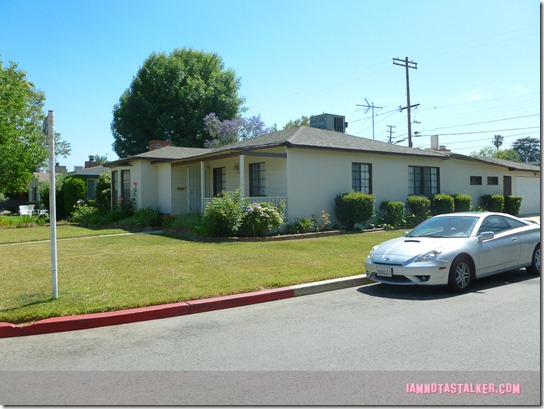 The property's back gate area also appears quite frequently on the show.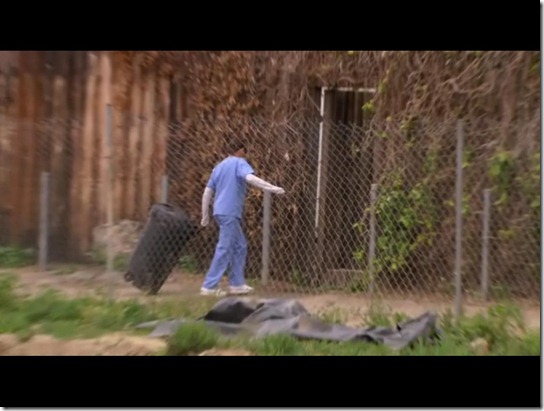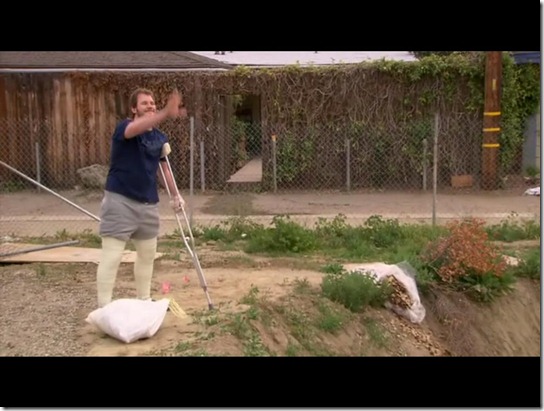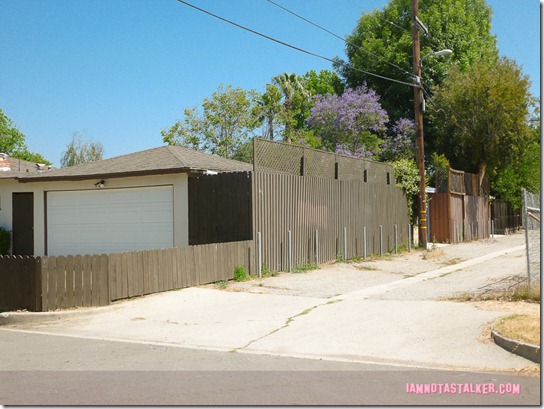 And the home's backyard was featured in the Season 1 episode of Parks and Recreation titled "Boys' Club", in what was hands down one of my very favorites scenes in the entire series – the scene in which Andy takes a bath in a kiddie pool before chasing his neighbor down the street, while naked and on crutches.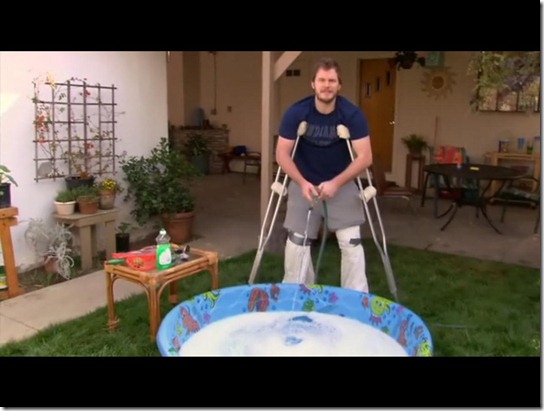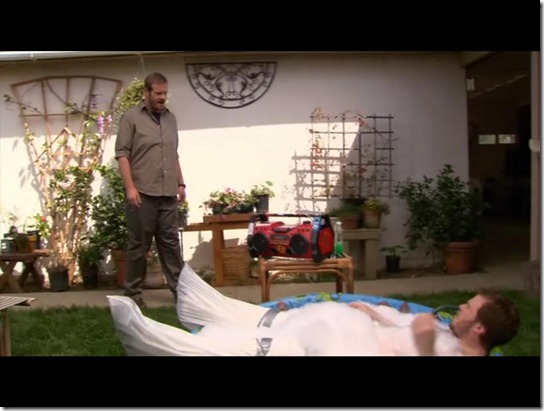 And while I would have bet money on the fact that the real life interior of the home had been used in the filming of the pilot episode before later being recreated on a soundstage (which is a fairly typical scenario), I came across some interior photographs of the residence on fave website Zillow and, as you can see below, it looks NOTHING AT ALL like Ann's house.  So incredibly odd!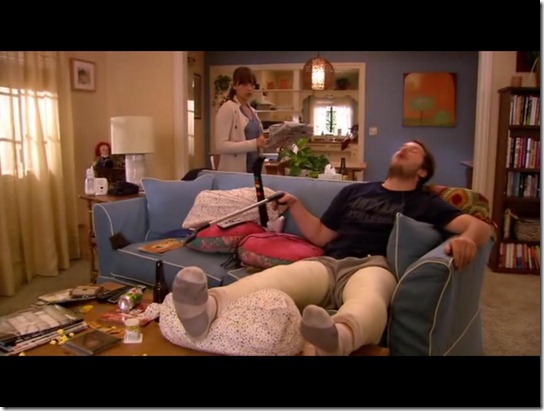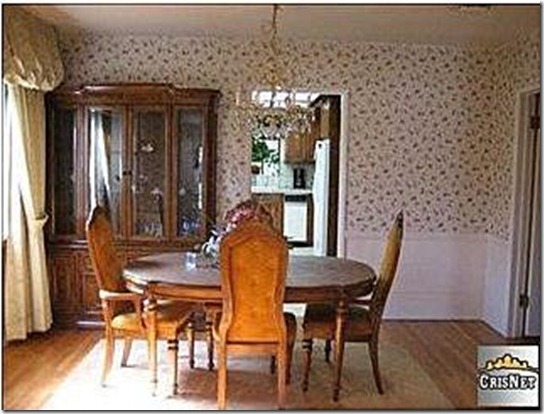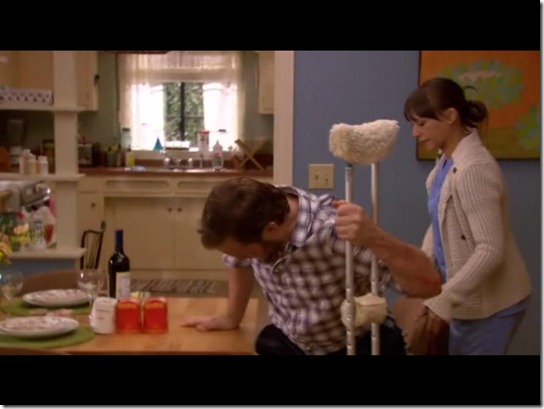 While doing research for today's post, I happened to discover that the apartment complex that formerly stood on the site of the Sullivan Street Pit is actually still visible on Bing aerial maps.  LOVE IT!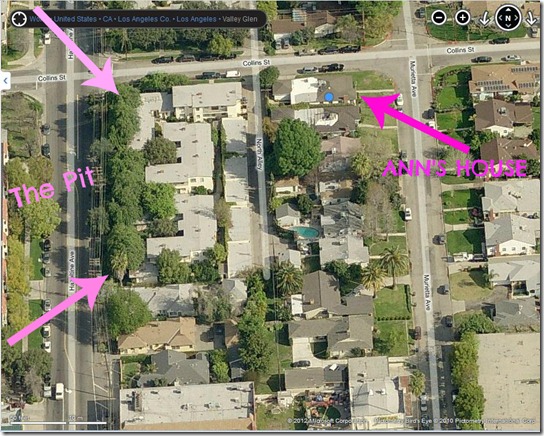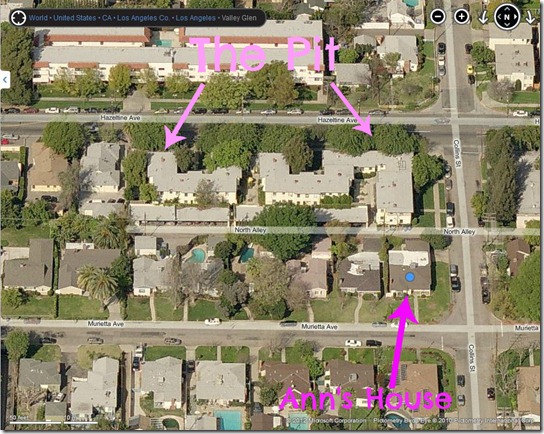 Big THANK YOU to fellow stalker Owen, from the When Write Is Wrong blog, for finding this location!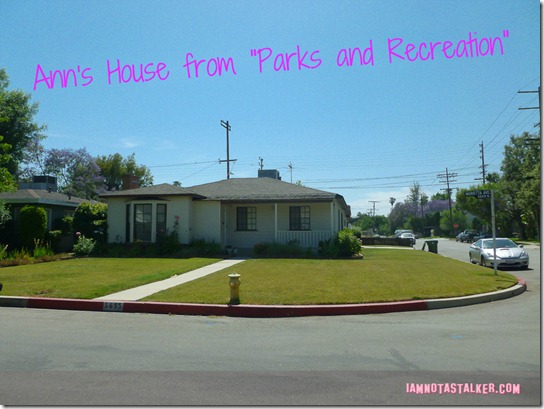 Be sure to "Like" IAMNOTASTALKER on Facebook here and "Friend" me on my personal page here.  You can also check out the IAMNOTASTALKER About Me page here.  And you can follow me on Twitter at @IAMNOTASTALKER.
Until next time, Happy Stalking! 

Stalk It: Ann Perkins' house from Parks and Recreation is located at 5655 Murietta Avenue in Van Nuys.  The Sullivan Street Pit from the series is located directly behind Ann's house at at the southeast corner of Hazeltine Avenue and Collins Street in Van Nuys.
53786