Killer Café from "Enough"
Aug 23rd, 2012 | By
Lindsay
| Category:
Movie Locations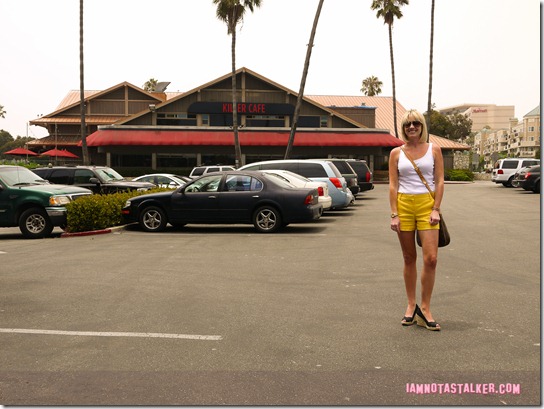 One location that I had been dying to stalk for close to a decade was Edie's Diner, the 50s-style restaurant in Marina Del Rey that stood in for Phil's Famous Red Car Diner where Slim Hiller (Jennifer Lopez) worked – and met her reprobate husband, Mitch Hiller (Billy Campbell) – in the 2002 thriller Enough.  So imagine my dismay when Mike, from MovieShotsLA, informed me, way back when, that the place had closed its doors in 2007 and was subsequently remodeled, re-opened under a different name, and then closed once again.  Such a shame!  And while I had long ago crossed the address off my To-Stalk List, when Mike and I were out and about in the South Bay area a couple of months ago, we happened to drive by the property and discovered that it had since been re-opened yet again, this time under the name Killer Café (which I found fitting being that Dexter had also once filmed on the premises

).  So we, of course, stopped in to take a quick peek and I am very happy to report that the restaurant does not look as different from its Enough days as I would have guessed.
Surprisingly, despite the fact that Edie's Diner – along with its neighboring event space, Harbor House – was a long-time staple in the Marina Del Rey area, I could not find any information whatsoever online about its history or the year that it opened.  I know that the place was around for at least a decade, though, during which time it became quite popular with South Bay locals and tourists alike.  Then, sometime in early 2005, real-estate developer Edward Czuker purchased Edie's and Harbor House, as well as the surrounding land, and set about securing permits to demolish both in order to make way for a large mixed-used commercial development project named The Waterfront.  And while Czuker allowed the two spaces, which were owned by the same company, to remain in operation – sans paying rent! – while details of The Waterfront were being ironed out, for whatever reason both closed without notice on September 5th, 2007.  A public auction was held a few weeks later and all of Edie's interior décor, kitchen appliances and 1950s memorabilia were sold to the highest bidder.  Boo!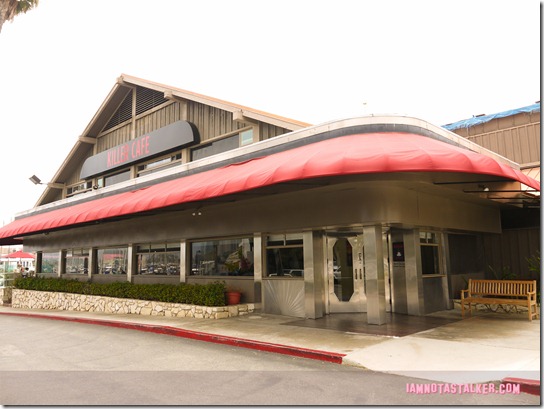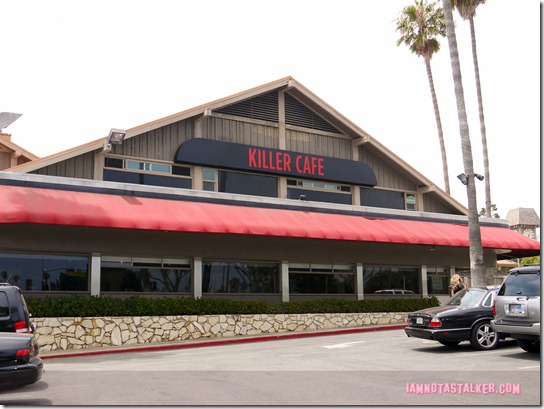 In 2008, with The Waterfront development stalled, a new eatery and concert venue named The Organic Panificio Café (try saying that five times fast!) opened at the Edie's Diner/Harbor House site.  That establishment was closed in October 2010, though, due to continued complaints from neighboring residents over the loud music that was played nightly.  After sitting vacant for over a year, Killer Café took over the property and opened its doors in May 2012.  And while Mike and I did not eat there, one of the servers (who had no idea whatsoever than any filming had taken place on the premises!) was nice enough to let us take all of the pictures of the place that we wanted.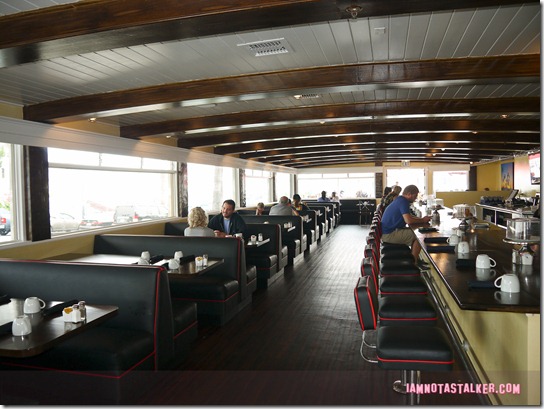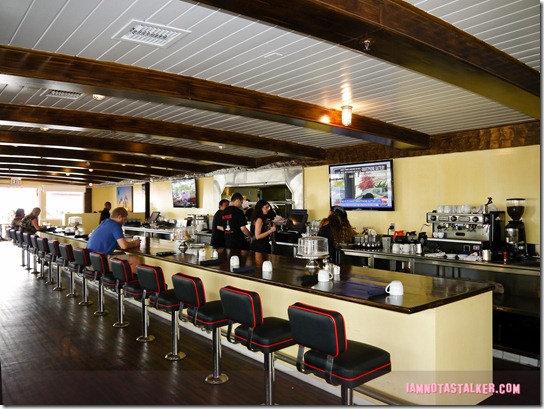 Edie's Diner appeared at the very beginning of Enough and was used quite extensively in a few scenes.  Thankfully, the exterior is still very recognizable from its onscreen appearance.  You can check out a cool photograph of the exterior taken during the filming here.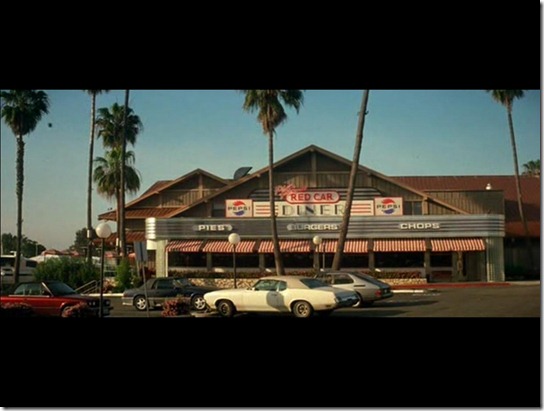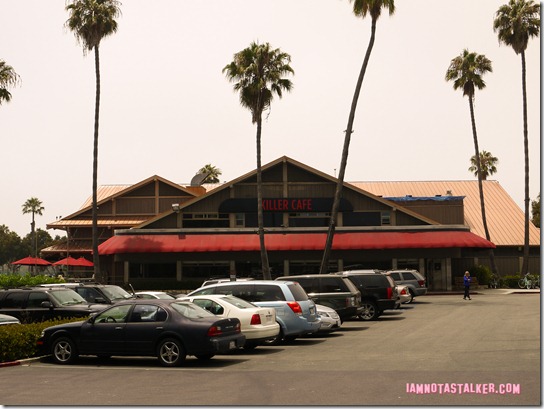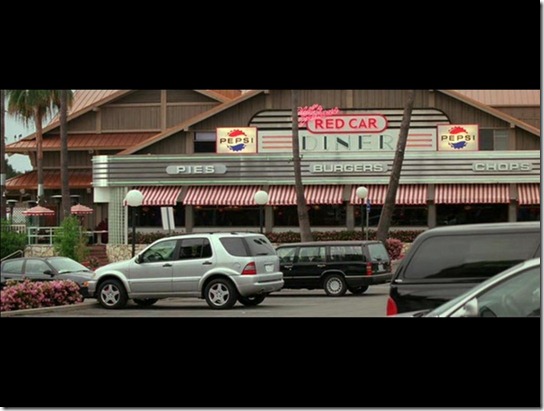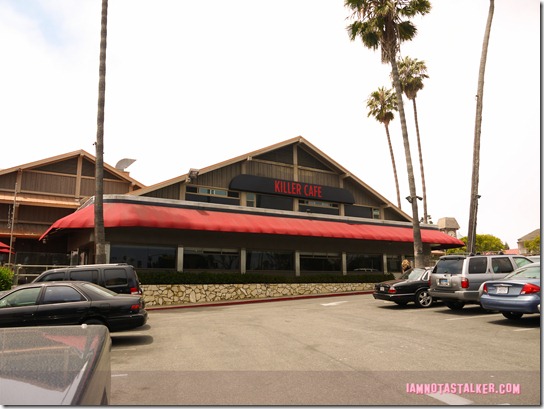 Amazingly enough, while slightly different, the interior of the Killer Cafe is still set up in the same basic way that it was back during the Edie's days!  The line of booths running down the center of the restaurant is now gone, but the counter area and perimeter booths are still in the exact same spots that they were in the movie.  Yay!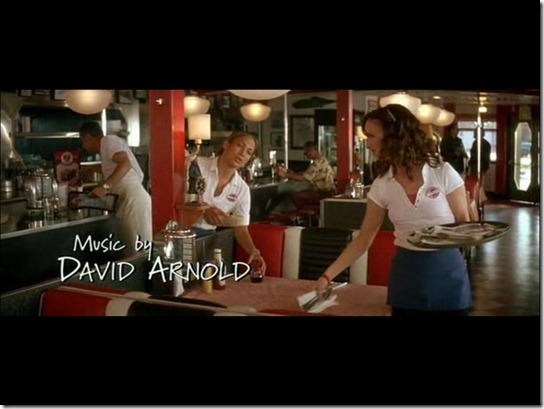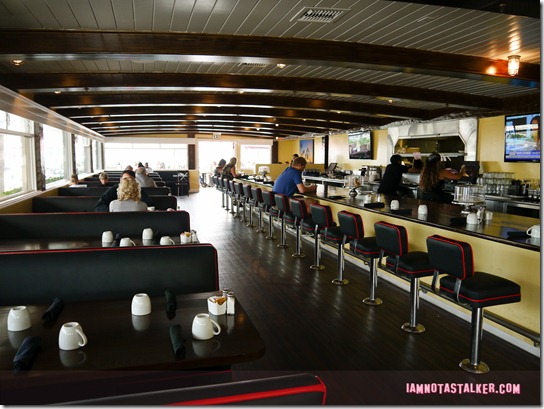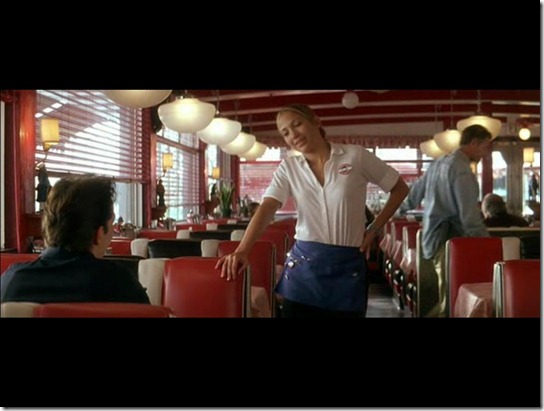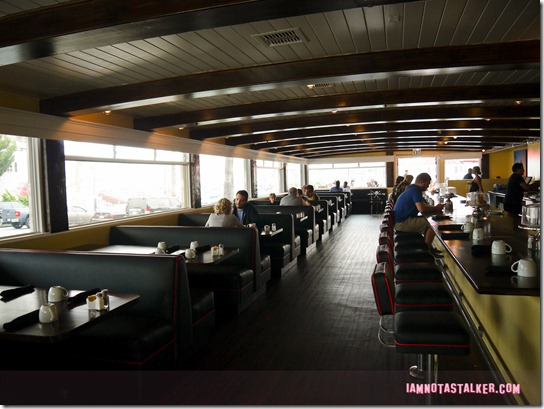 And while the actual booths where Robbie (Noah Wyle) and Mitch sat when they both first met Slim (which are the second and third booths from the front door) were sold during the Edie's auction, at least there are still booths in that same area today.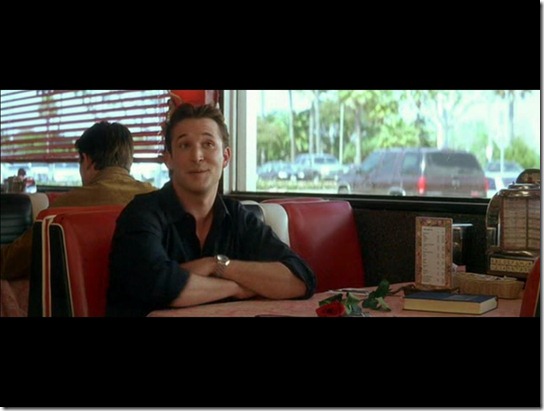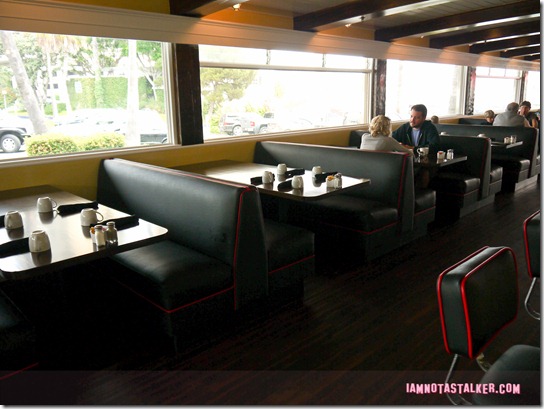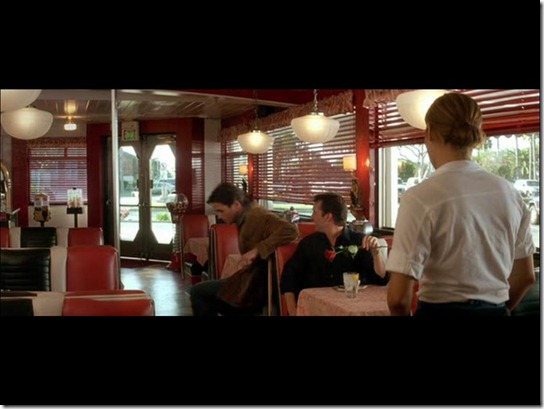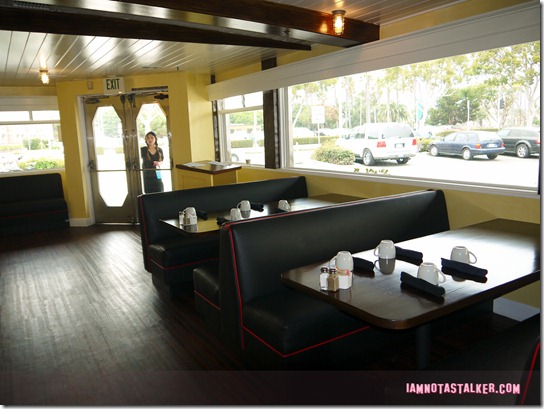 Edie's Diner also appeared in the Season 2 episode of Dexter titled "An Inconvenient Lie", as the spot where Dexter Morgan (Michael C. Hall) grabbed coffee with Lila Tournay (Jaime Murray) after an Alcoholics Anonymous meeting.  And I would like to mention here that my favorite line from the series EVER was uttered about the character of Lila, whom I absolutely HATED.  In the Season 2 finale, which was titled "The British Invasion", after Lila burns down her apartment and subsequently goes missing, Debra Morgan (Jennifer Carpenter) turns to some police officers on duty and says, "Put out an A.P.B. on Lila West, a.k.a: Lila Tourney.  Suspected arsonist.  5'7″, black hair, pale like a f*cking corpse."  LOL LOL LOL  Gotta love Debra!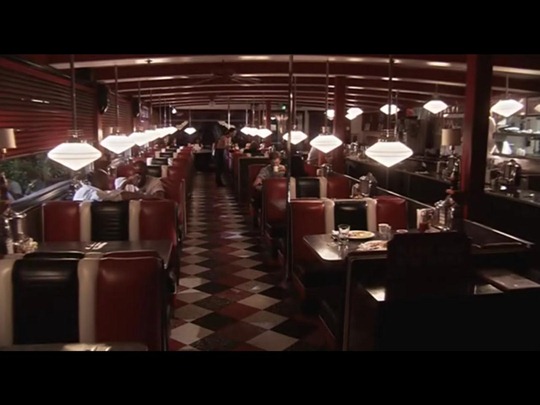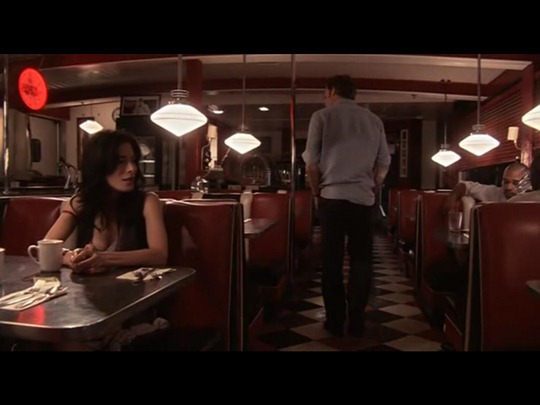 Edie's neighboring – and more upscale – special events venue, the now-defunct Harbor House, was used in the 2003 thriller Matchstick Men, as the spot where Roy Waller (Nicolas Cage) and Frank Mercer (Sam Rockwell) met up with their mark, Chuck Frechette (Rizzoli & Isles' Bruce McGill).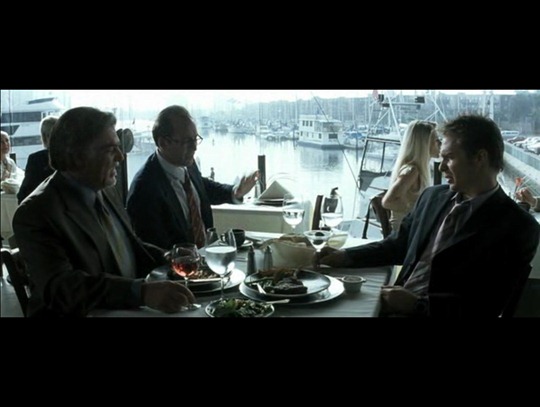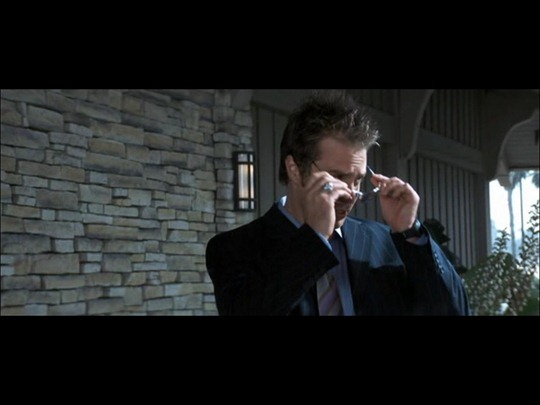 You can see the since-remodeled Jamaica Bay Inn, which is located across the street from the Harbor House space, in the background of the screen capture pictured below.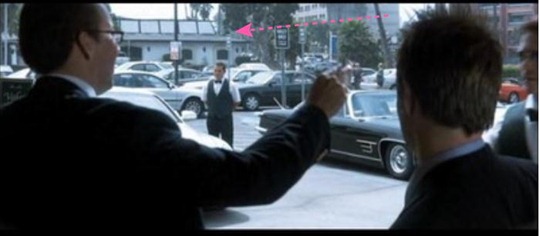 You can find me on Facebook here and on Twitter at @IAMNOTASTALKER.  And be sure to check out my my other blog, The Well-Heeled Diabetic.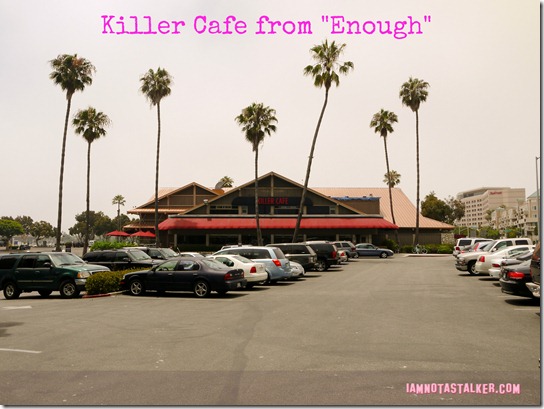 Until next time, Happy Stalking!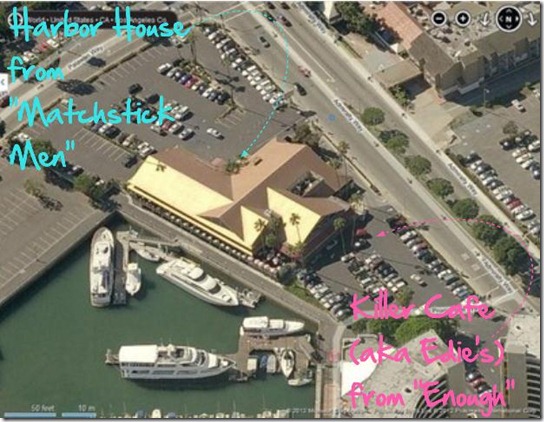 Stalk It: Killer Café, aka the former Edie's Diner from Enough and Dexter, is located at 4211 Admiralty Way in Marina Del Rey.  You can visit the restaurant's official website here.  The Former Harbor House events venue, from Matchstick Men, is located on the other side of Edie's, as denoted by the blue arrow above, but shares the address of 4211 Admiralty Way.  The parking lot where Dylan McKay's father was killed in the "Dead End" episode of Beverly Hills, 90210 is located just around the corner from the Killer Café – it is Public Parking Lot # 9 located at 14110 Palawan Way.  And the Ritz-Carlton, Marina Del Rey from the "No Good Deed" episode of the new 90210 is located just a few blocks east of the Killer Café at 4375 Admiralty Way.
56748