Pat's Topanga Grill from "Medium"
Apr 24th, 2013 | By
Lindsay
| Category:
TV Locations
Way back in December, after stalking the Topanga Canyon house where Paula (Sissy Spacek) lived in the 2008 Yuletide comedy Four Christmases (which I blogged about here), the Grim Cheaper and I passed by Pat's Topanga Grill and decided to pop in for some breakfast. Because the GC always likes to joke that businesses in Topanga, an area known for its bohemian lifestyle, only accept beads or wares in trade for goods rather than cash, I was a little reticent about dining at the eatery, but as it turned out, we both absolutely LOVED the place! Come to find out, Pat's is also a big time celebrity hot spot AND a filming location. Talk about a fortuitous stop!
Pat's Topanga Grill, which has long been a Topanga Canyon staple (although I am unsure of the exact year in which it opened), was founded by Pat and Kathi Burke. Amazingly enough, despite being an area landmark, I could find virtually no information about the place's history online or in my extensive collection of Los Angeles-themed books, which seems to be a pattern lately. I had the same problem with the Sierra Pelona Motel from Crossroads (which I blogged about here) and the Malibu Hindu Temple from Beverly Hills Ninja (which I blogged about here). Boo!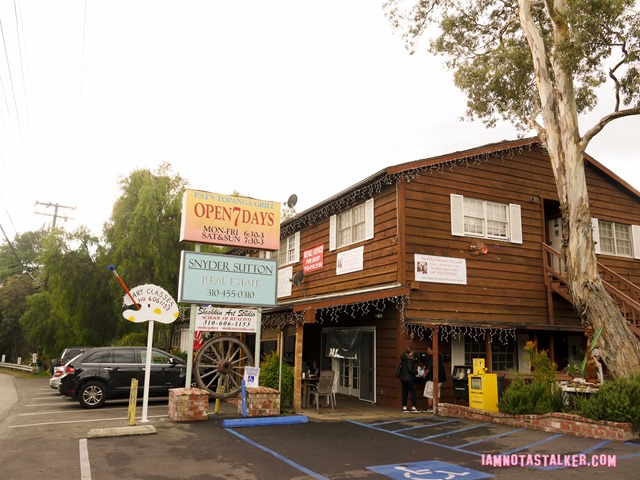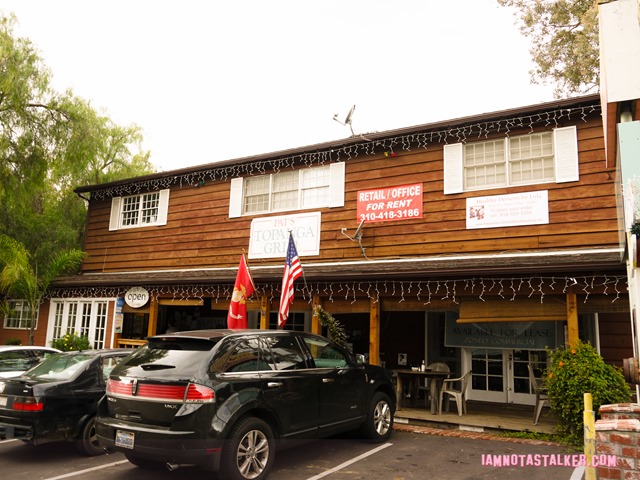 Thankfully though, we did get to meet Kathi while we were dining at the Grill and she could NOT have been nicer. When I asked about filming on the premises (as I invariably do whenever visiting a new place), she informed me that a Season 1 episode of Medium had been shot there. She also chatted with us about some of the celebrities who have dined at the restaurant over the years, which as you can see below, is quite an extensive list. Just a few of the stars who have been spotted at Pat's Topanga Grill include Kate Hudson, Wendie Malick, My So-Called Life's A.J. Langer (whom I was most excited about), Vinessa Shaw, Rosanna Arquette, Kyle Chandler, Anthony Crivello, Gene Simmons, and Dave Grohl.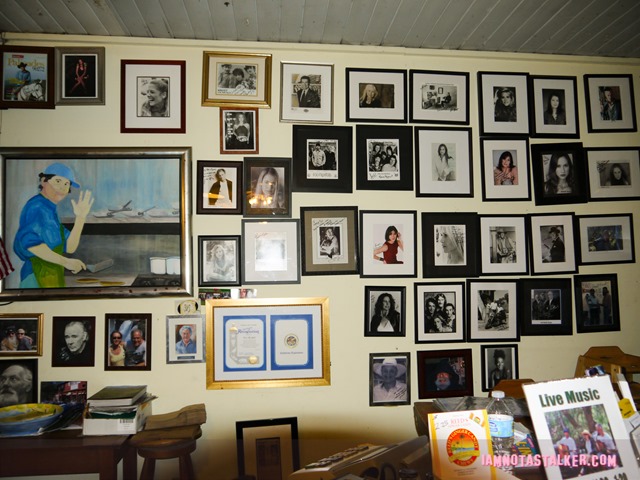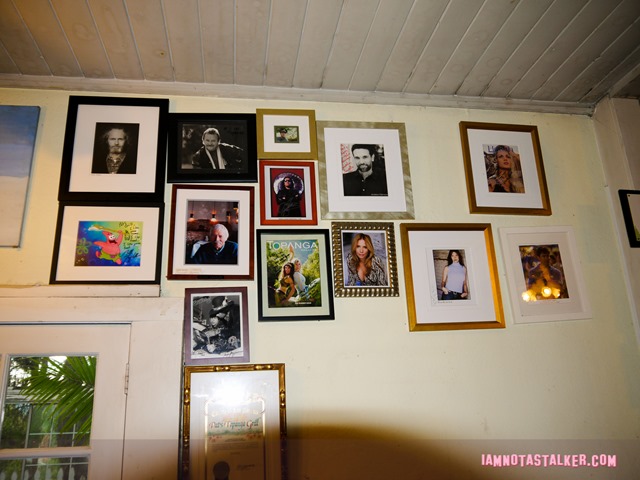 While I was fairly certain that Pat's breakfast menu would be comprised of mostly tofu items, I was floored to discover that was not the case. The restaurant does serve some vegan options, but most of the cuisine is made up of down-home cooking, and, thankfully, sausage (both links and patties – my fave) and eggs are also offered. And I am very happy to report that the food was FABULOUS!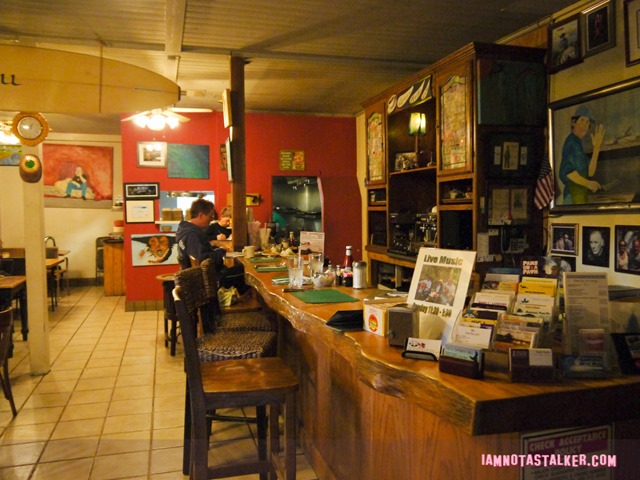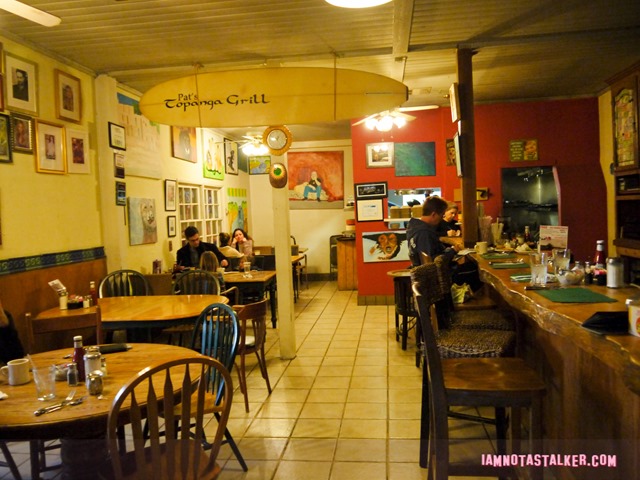 As was the vintage, haphazard décor, which makes one feel as if they have stepped into an eatery miles away from city life. I absolutely fell in love with the antique Topanga freeway sign pictured below. How cool would it be to have that hanging in your home?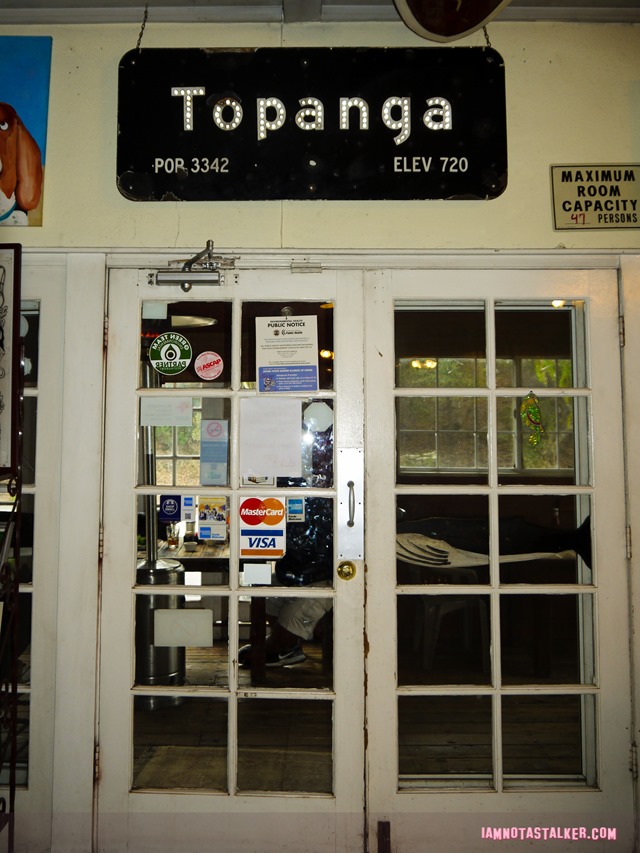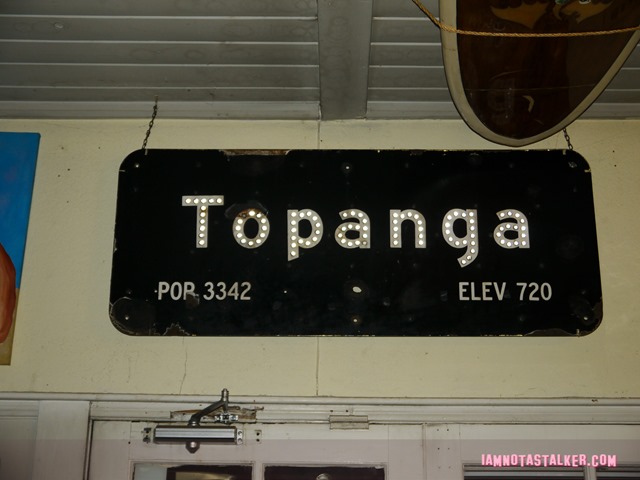 Unfortunately, Kathi could not remember which episode of Medium had been filmed at the Grill, only that the restaurant had been turned into a gas station for the shoot. So I did quite a bit of scanning yesterday to figure it out. Thank God for Netflix! As it turns out Pat's popped up in the Season 1 episode titled "Coded" as the supposed Springville, Arizona stop-and-go gas station and minimart where Henry Yellen (Joe Chrest) received weekly phone calls from his imprisoned brother, Darrell Yellen (Don Harvey).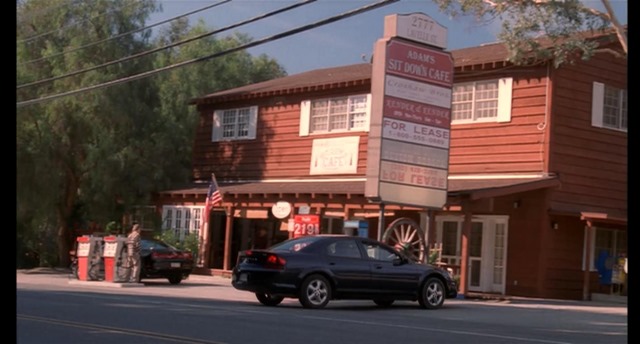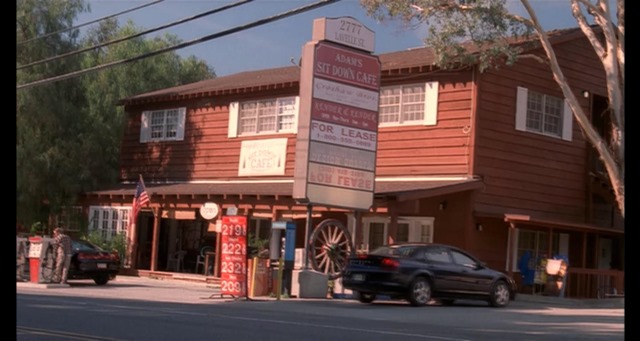 As Kathi had mentioned, the interior was dressed heavily for the filming to make the restaurant look like a minimart and is not very recognizable in person.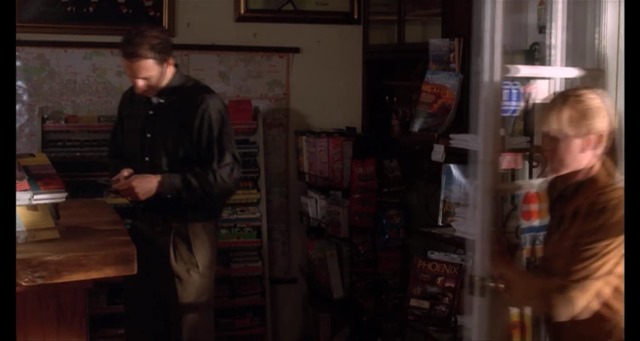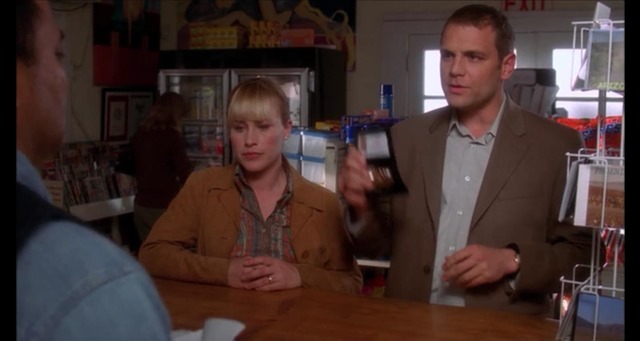 Although the counter, where the GC and I ate, is visible in the episode, which I was floored to see.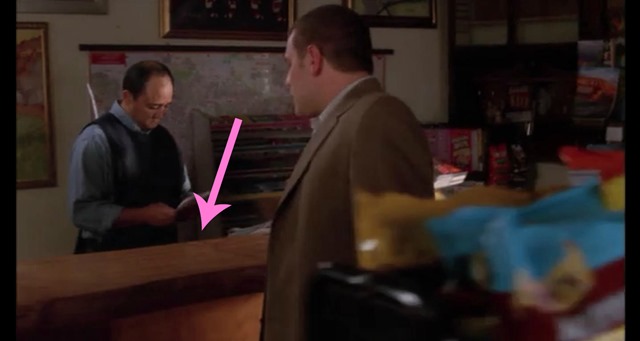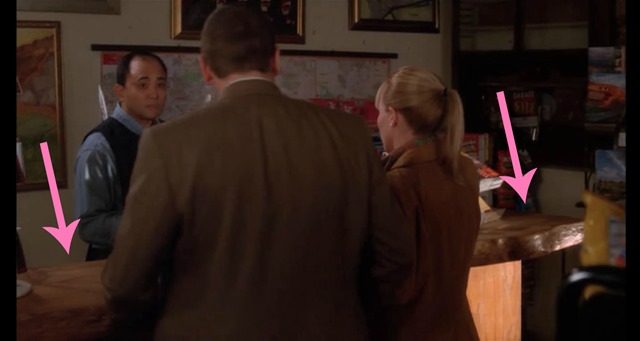 You can find me on Facebook here and on Twitter at @IAMNOTASTALKER. And be sure to check out my other blog, The Well-Heeled Diabetic.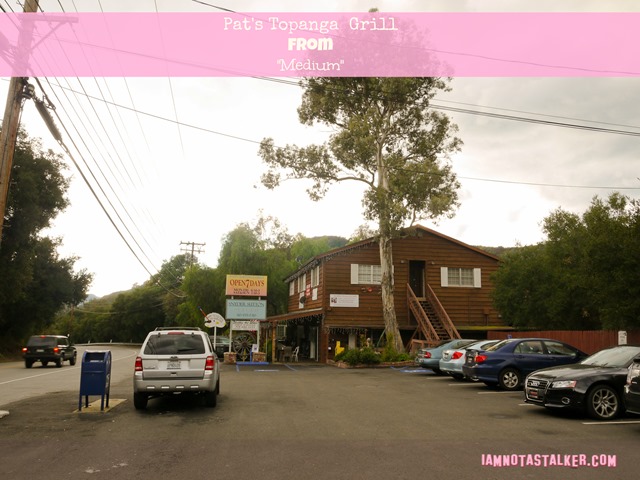 Until next time, Happy Stalking!

Stalk It: Pat's Topanga Grill, from the "Coded" episode of Medium, is located at 1861 North Topanga Canyon Boulevard in Topanga Canyon. You can visit the restaurant's official website here.
68518