The Ojai Valley Inn & Spa from "The Bachelorette"
Jun 7th, 2013 | By
Lindsay
| Category:
TV Locations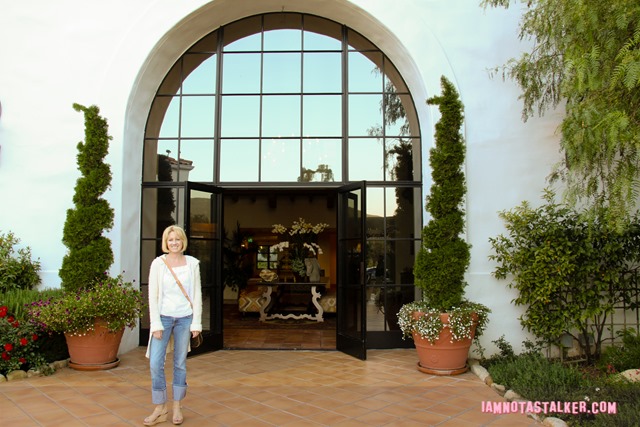 I know I said yesterday that today's post would be about a Behind the Candelabra location, but I wound up getting a bit distracted by a spot that I stalked well over two years ago – the Ojai Valley Inn & Spa which appeared on this week's episode of The Bachelorette. So y'all will have to wait until Monday for more Liberace-related locales. In the meantime . . . in April 2011, the Grim Cheaper and I embarked upon a little stalking road trip up State Route 126. One of our stops along the way was the Ojai Valley Inn, which I had been absolutely itching to stalk as it was where guests had stayed the weekend of Jim Toth and Reese Witherspoon's wedding just a few weeks prior.
And I am very happy to report that the hotel did not disappoint! The Ojai Valley Inn & Spa is often referred to as "majestic" and I honestly can't think of a better word to describe the place.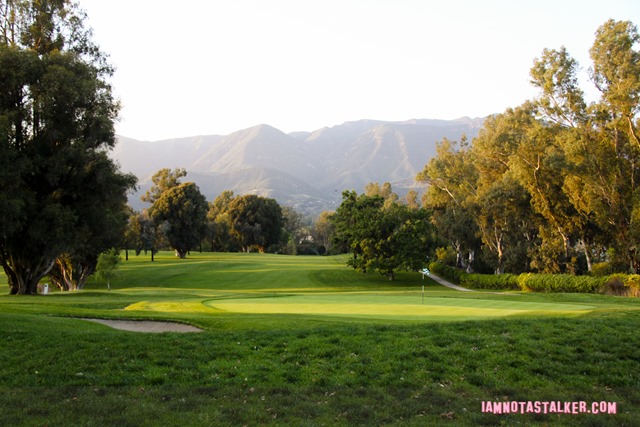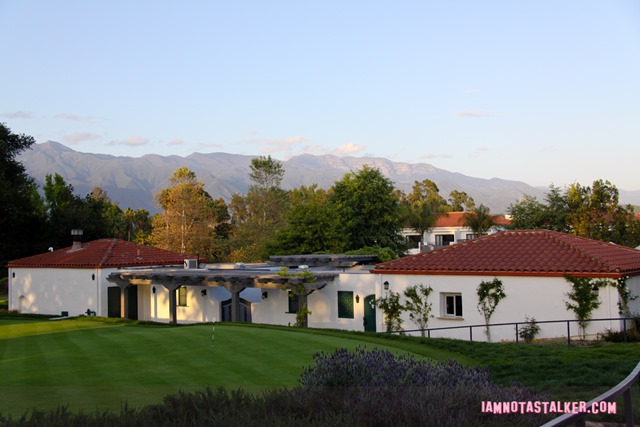 Originally opened in 1923 as a private country club, the Inn was founded by a wealthy Ohio glass manufacturer named Edward Drummond Libbey who wanted to built a winter retreat/golf course for himself and his friends. He commissioned gold course architect (I hadn't been aware there was such a thing) George C. Thomas to design the course and legendary architect Wallace Neff -who was also responsible for the house where Amanda Woods (Cameron Diaz) lived in The Holiday, the estate belonging to Viola Fields (Jane Fonda) in Monster-in-Law, Brad and Jen's former manse, and The Biggest Loser Ranch – to design the clubhouse. That clubhouse still exists to this day and is known as the Neff Lounge. Sadly, Libbey passed away in 1925, only two years after his Spanish Colonial-style retreat had been completed.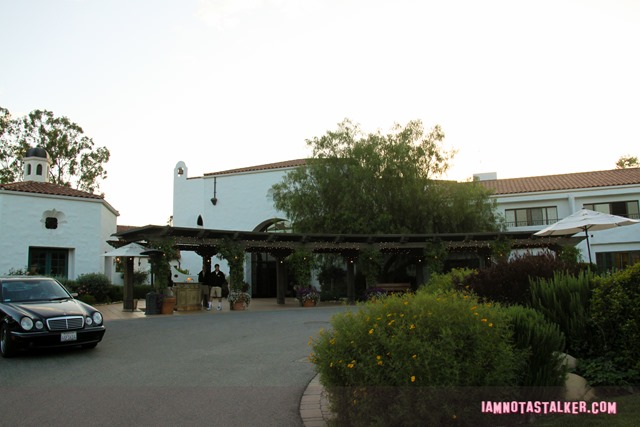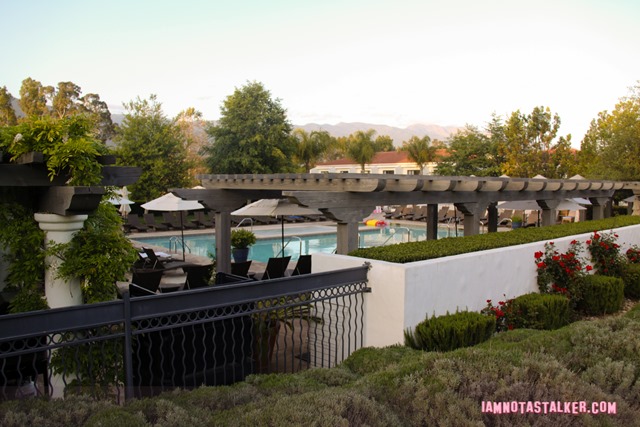 In 1942, during the midst of World War II, the property was transformed into Camp Oak, a training center for the U.S. military that hosted over one thousand army troops. Just a couple of years later, in 1944, the site was converted to a rest and recuperation facility for the Navy. In 1946, shortly after the war ended, the 100-room hotel was purchased by a group of investors that included film star Loretta Young and her then husband Tom Lewis and an industrialist named Henry Crown. It was reopened as the Ojai Valley Inn and Country Club and quickly became a retreat for wealthy vacationers and show business elite. In 1983, the Crown family took over full ownership of the property and three years later began an extensive $35-million renovation that added more rooms, eight new tennis courts, a second pool, a gym, and a 4,800-square-foot, 550-seat conference center.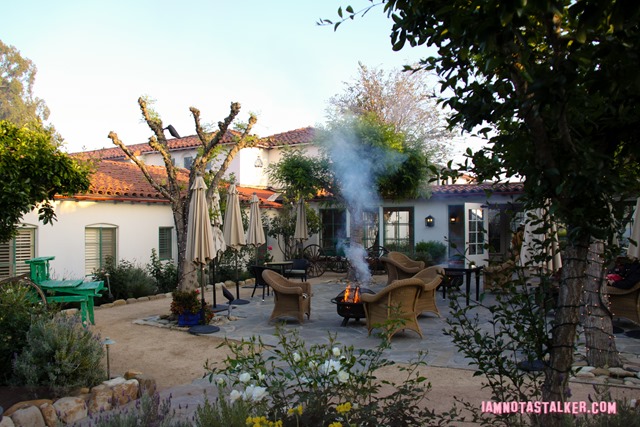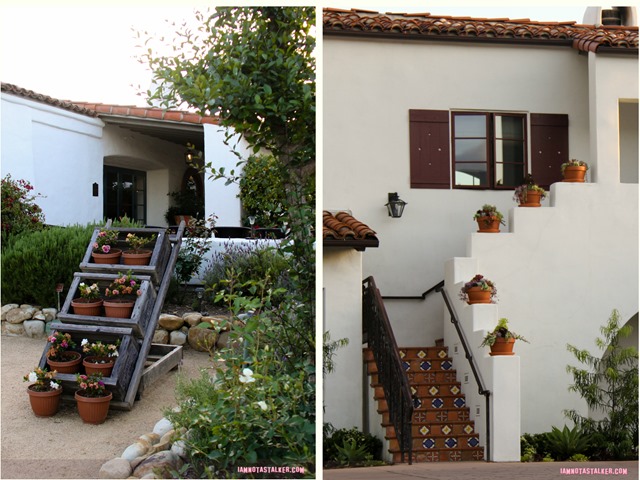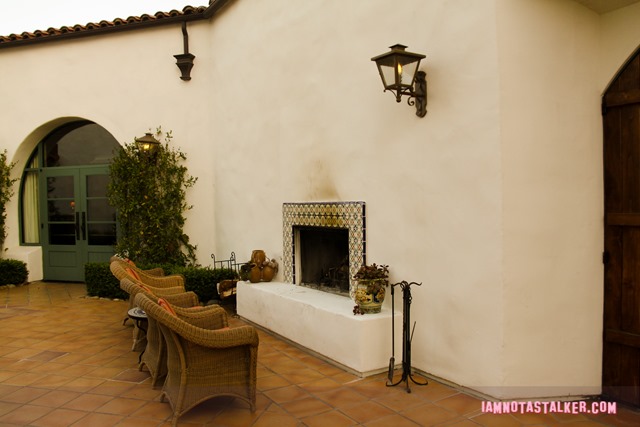 The Inn underwent another restoration in 2004, this one costing $90 million. Today, the 220-acre hotel, which is still owned by the Crown family, boasts 308 guest rooms, a kids' camp, five restaurants, two pools (a family pool and an adults-only pool), an herb garden, countless meandering pathways, an aviary, and an 18-hole championship golf course. The 31,000-square-foot on-site spa, Spa Ojai, features two additional pools, a 50-foot bell tower, numerous treatment rooms, a gym, a café, a Mind & Body studio for yoga and meditation, an Artist's Cottage where art classes are offered, and an Apothecary where guests can create their own perfume. As you can see below, the place could not be any more charming or idyllic.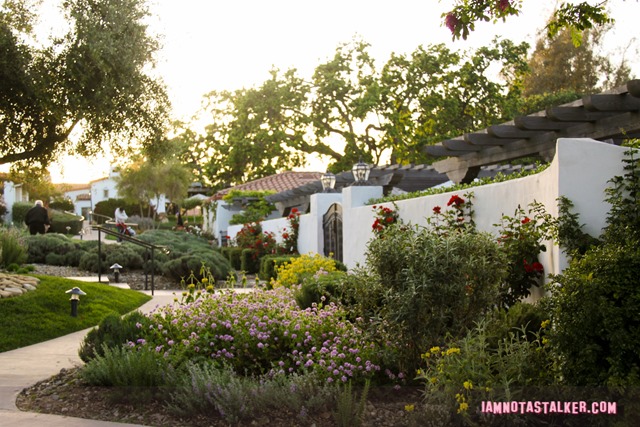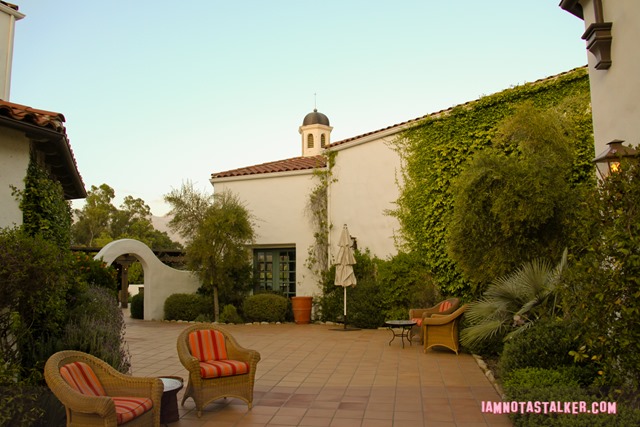 The hotel also boasts a huge, centuries-old tree known as the Friendship Oak Tree . . .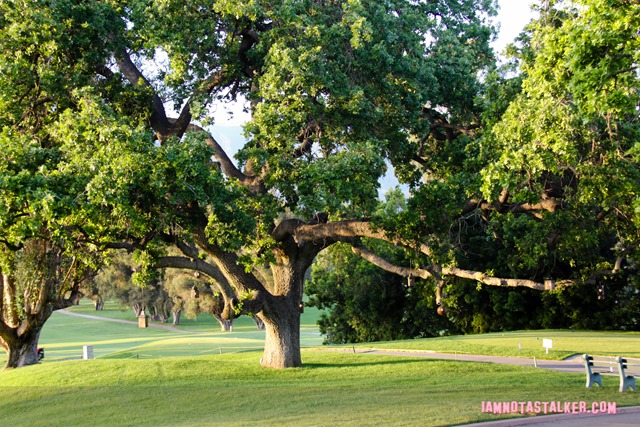 . . . from which hang countless iron lanterns. I couldn't help but think how gorgeous it must look at night, all lit up.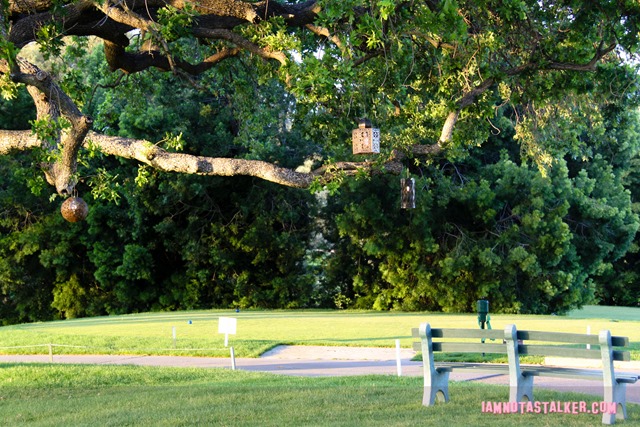 The other trees on the property are just as unique and stunning.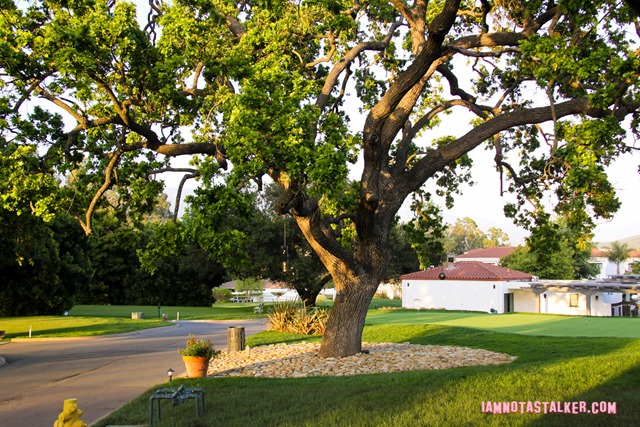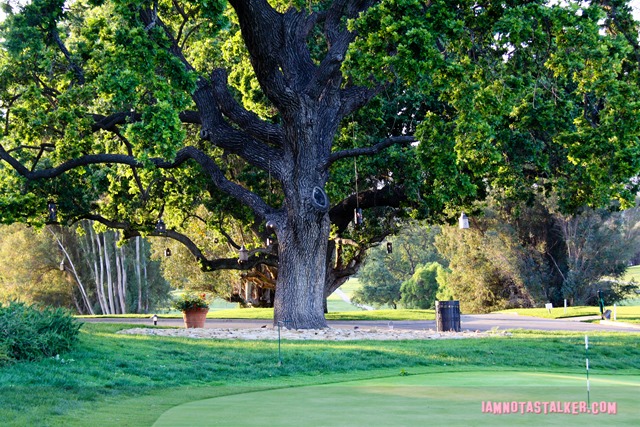 The area of the hotel that I was most excited to see was Jimmy's Pub, where Scarlett Johansson and Sean Penn very publicly canoodled the weekend of Jim and Reese's wedding. Sadly, we could not grab a cocktail while we were there as we had a long drive home ahead of us.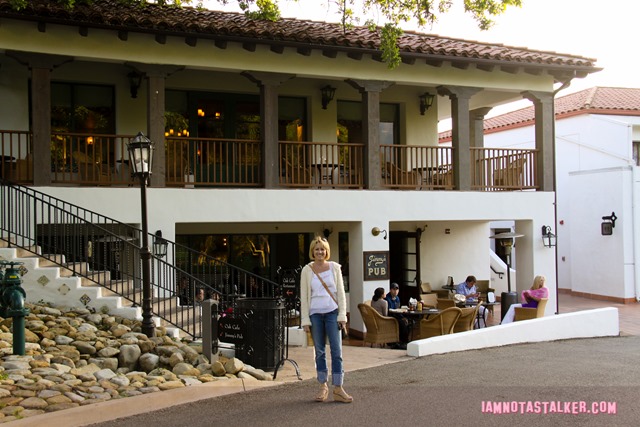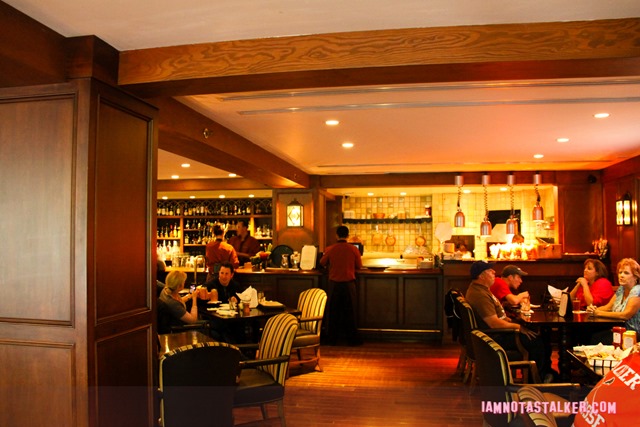 Besides ScarJo and Sean Penn, a few of the other stars who have vacationed at the AAA Five Diamond Ojai Valley Inn over the years include Walt Disney, Judy Garland, Clark Gable, Anthony Quinn, Joan Crawford, George Gobel, Jane Wyman, Rita Hayworth, Lana Turner, Joe DiMaggio, President Ronald Reagan and wife Nancy, President Gerald Ford, President Jimmy Carter, Jack Benny, Audrey Hepburn, Kate Walsh (who hosted her 2007 wedding reception at the hotel), Anthony Hopkins, Renee Zellweger, Kenny Loggins, Rebecca Romijn, Jessica Simpson, Drew Barrymore, Robert Pattinson, and Kristen Stewart.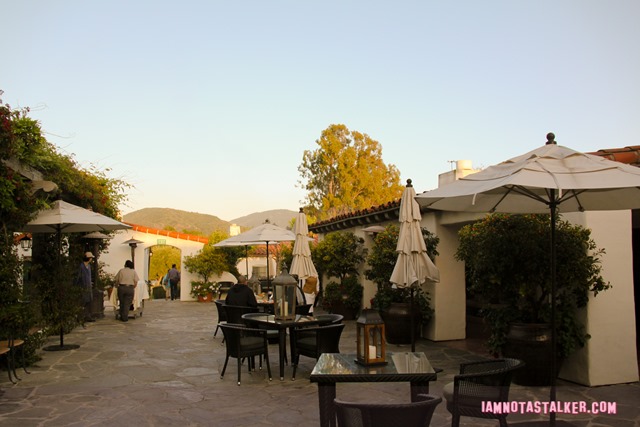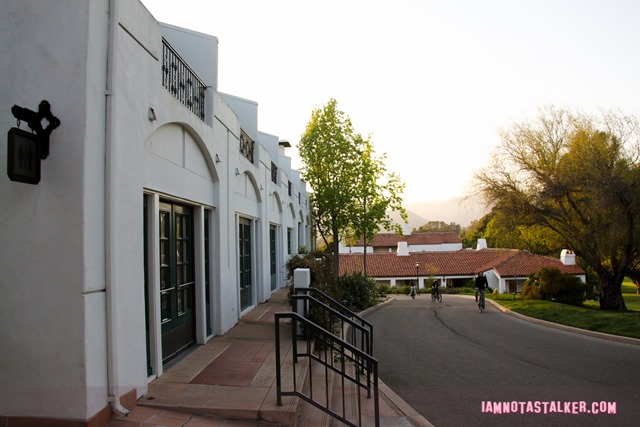 In the second episode of Season 9 of The Bachelorette, Desiree Hartsock took contestant Bryden Vukasin on a road trip up the coast of California, during which they visited the Ojai Valley Inn & Spa. John DiScala of the Johnny Jet website happened to be staying at the hotel during the filming and it was not a pretty experience. You can read his article about it, which I could NOT get enough of, here.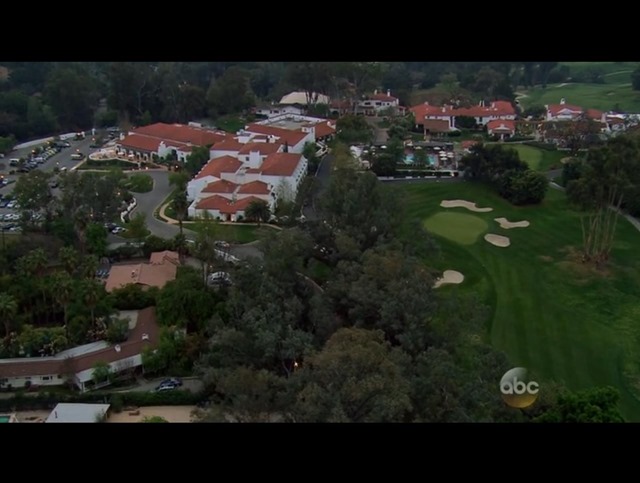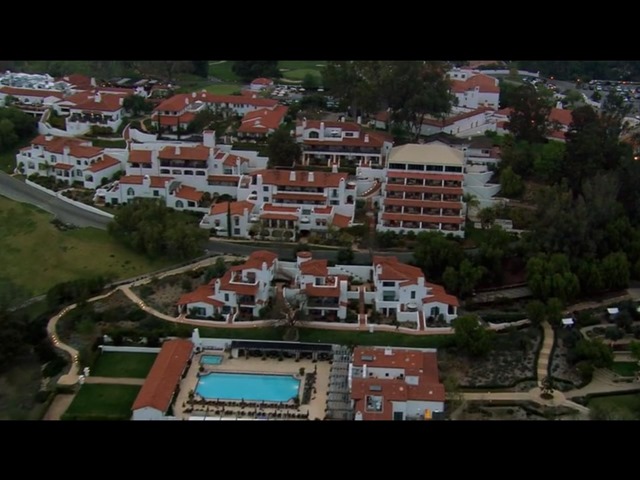 Quite a few areas of the hotel were utilized during the filming, including the main entrance;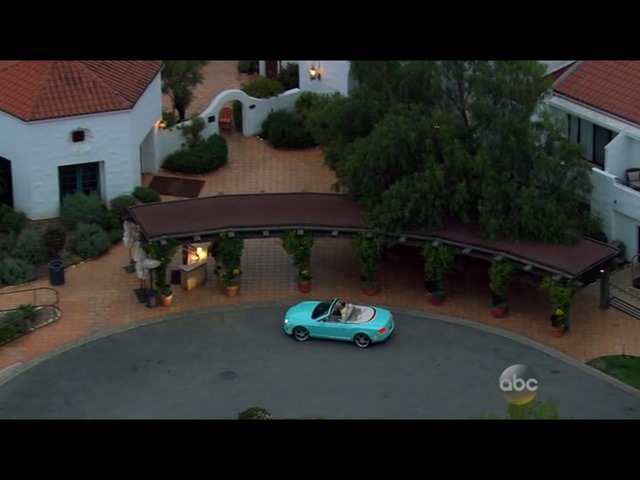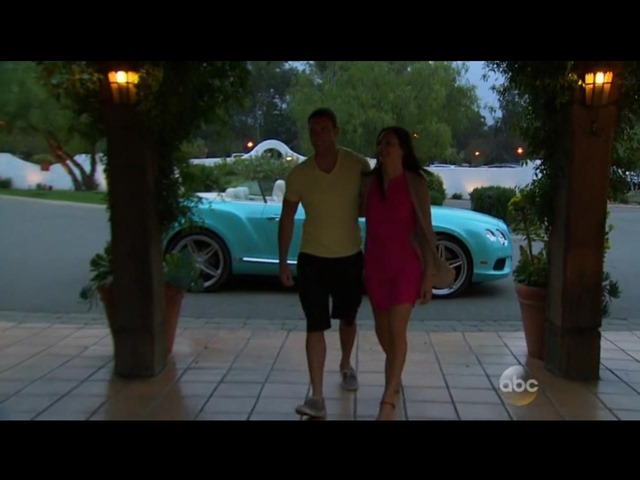 the spa's Herb Garden Pool, where the two shared a rather awkward first kiss;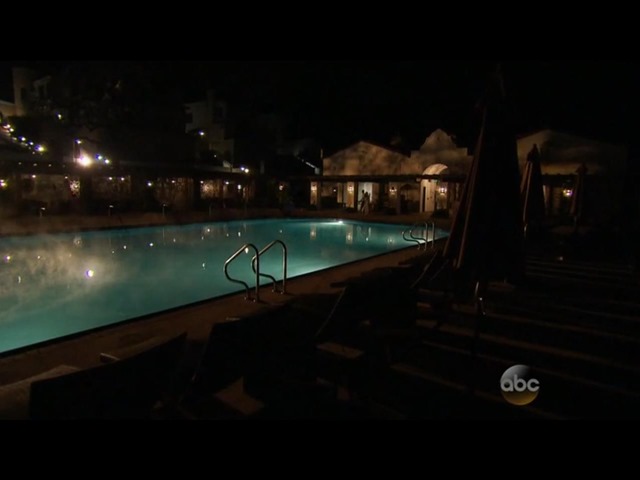 and the Friendship Oak Tree, under which the couple ate a romantic meal. (As you can see, I was right – the tree is absolutely gorgeous all lit up at night.). It was during the meal that Bryden told Des about the car accident that he was in during his Freshman year of college in which he was badly injured. The accident, of course, made him the person that he is today and . . . "I actually just happen to have a couple of pictures of it that I can show you." Um, OK. The episode was full of "tragic" backstories like this one, to the point that it became laughable and the GC and I could not stop making up our own stories that we dubbed in over the contestant's dialogue while watching.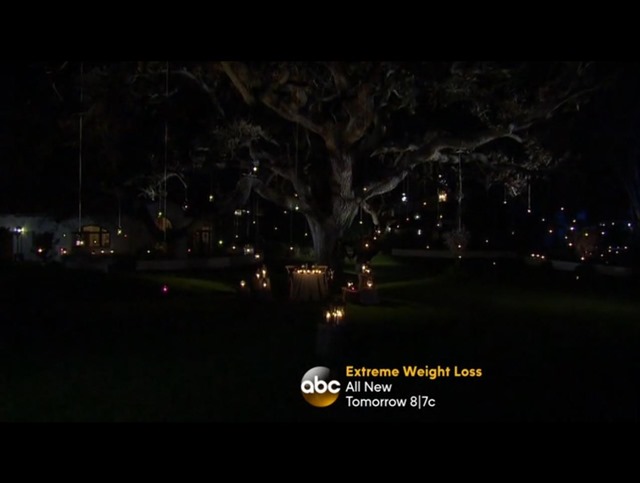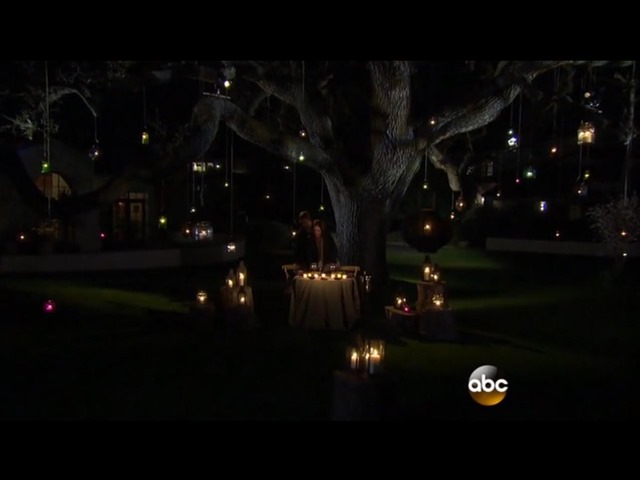 The Ojai Valley Inn & Spa has actually been a filming location since way back in 1952 when it was featured in Pat and Mike, in the scene in which Patricia 'Pat" Pemberton (Katharine Hepburn) played golf with her fiancé, Mike Conovan (Spencer Tracy) in the beginning of the movie.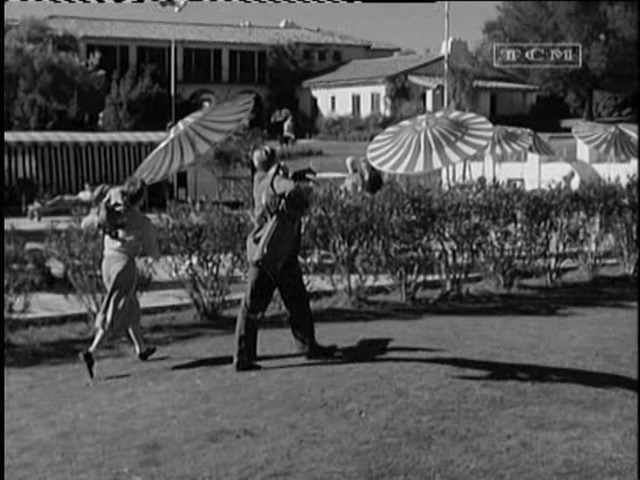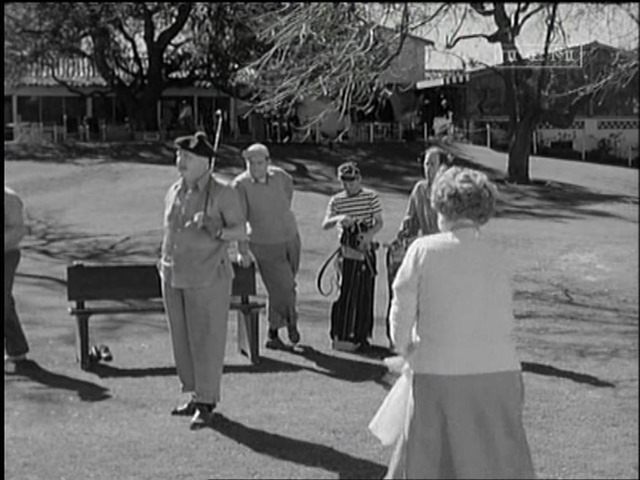 In the 1990 flick The Two Jakes, the Ojai Valley Inn was where J.J. 'Jake' Gittes (Jack Nicholson) played a very bad round of golf against Julius 'Jake' Berman (Harvey Keitel) for "twenty bucks a hole."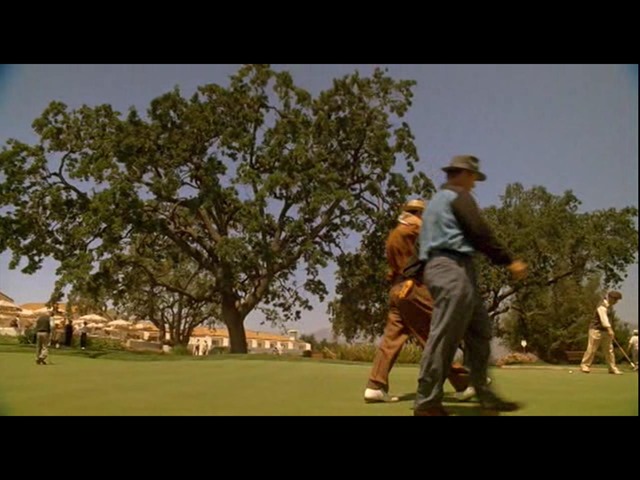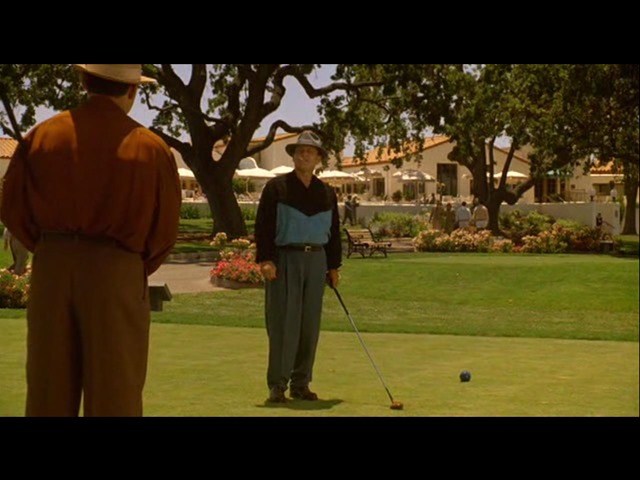 The hotel's front entrance was also shown briefly in the scene, although it has changed considerably since the movie was filmed. The Two Jakes did not mark Jack Nicholson's first visit to the resort, though. Ironically enough, in November 1967, when he was a fledgling actor/up-and-coming screenwriter, Jack headed to the Inn for a drug-fueled scriptwriting session with director Bob Rafelson, producer Bert Schneider and The Monkees for what would become the 1968 flop Head.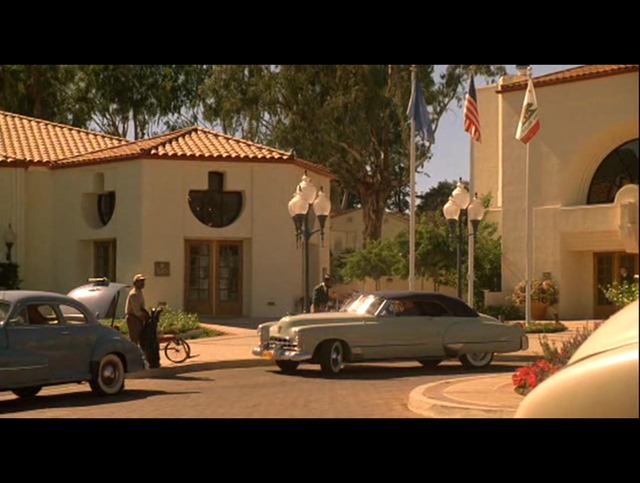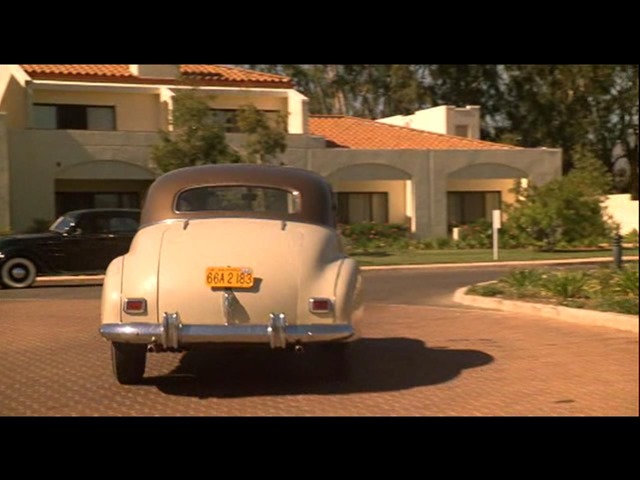 The Ojai Valley Inn & Spa was featured in two Season 3 episodes of The Real Housewives of Beverly Hills. It first popped up in "Uh Oh, Somebody's Crying!", in which Kim Richards decided to take the women to the resort for a peaceful, relaxing weekend getaway during which there would hopefully be no fighting and no drama. Ha! Fat chance of that, Kim! During their visit, the girls stayed at the resort's private residence, Casa Elar. The gated, 10,407-square-foot, five-bedroom manse, which was built in 2005, boasts a pool, a spa, a separate entrance, four en-suite bathrooms, a golf cart, a private massage room, dry cleaning services, a library/entertainment room, an elevator (!), a fully-stocked pantry, and its own staff, including a Personal Estate Manager.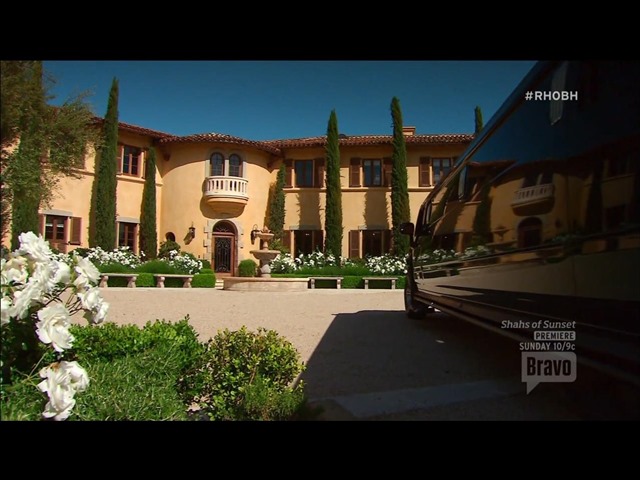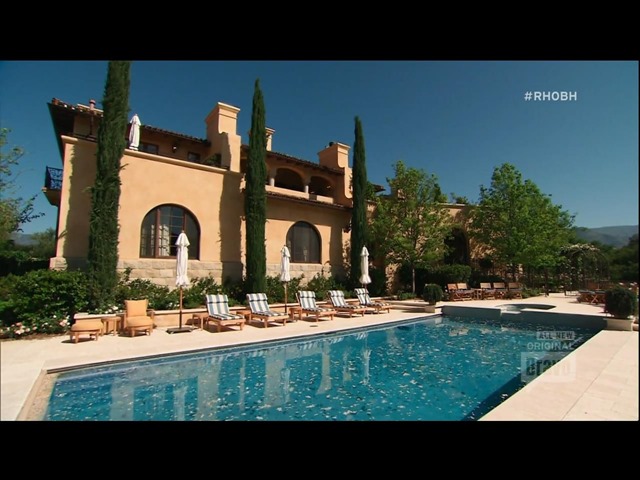 As you can see below, the pad is simply uh-ma-zing!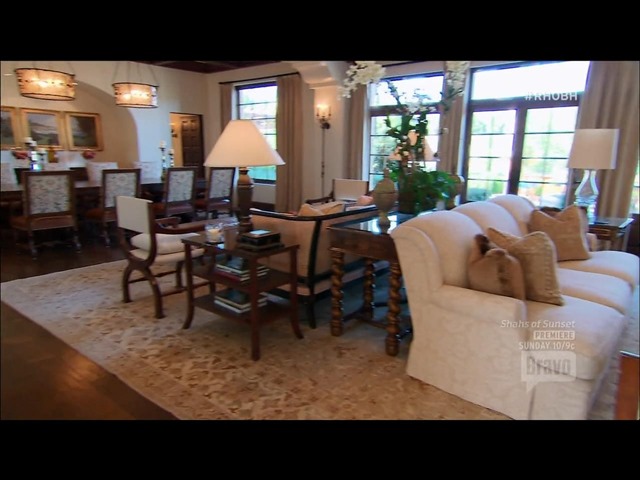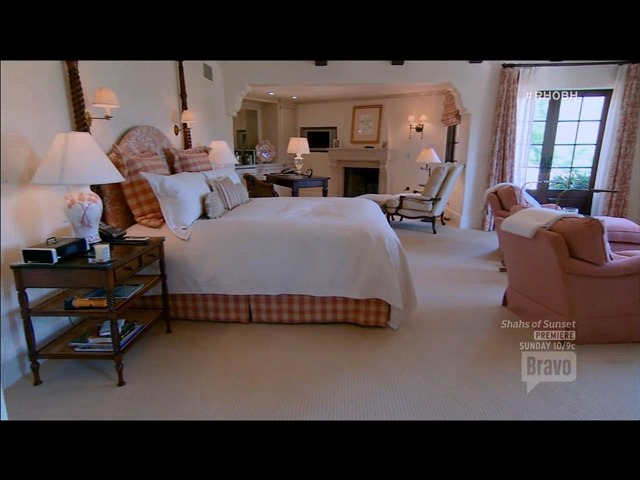 Especially the kitchen, which reminded me a lot of the kitchen belonging to chef Jane Adler (Meryl Streep) in the 2009 flick It's Complicated.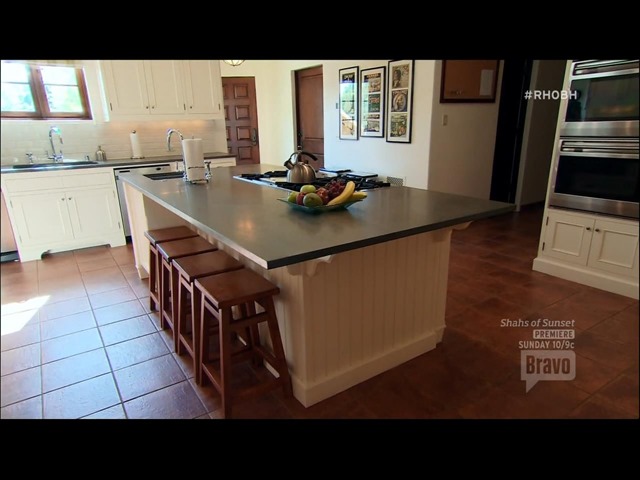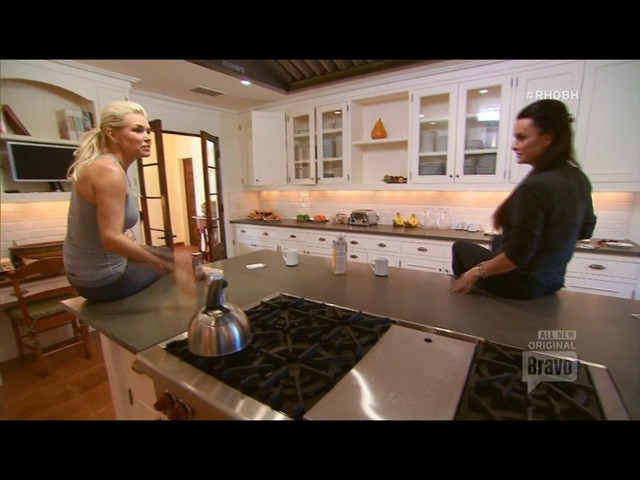 In the episode, the group dined at Maravilla, the Inn's signature restaurant, during which they drank complimentary Schramsberg rosé sparkling wine. Um, yes please! Some serious drama also went down during the meal, pretty much ruining Kim's hopes for a peaceful weekend. Housewife Yolanda Foster's commentary on the evening: "Where are these women from? What planet are they from? I mean, one doesn't seem to wish the other one well on a book deal, one tells the other one "Shut the f*ck up!" I mean, it's like the Wild Wild West on that dinner table, you know?" LOL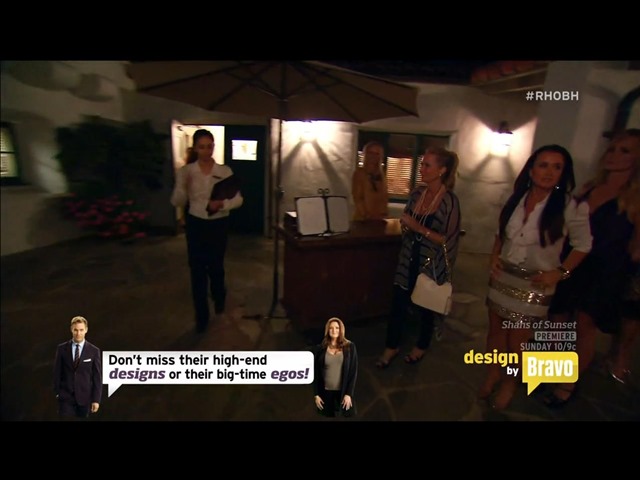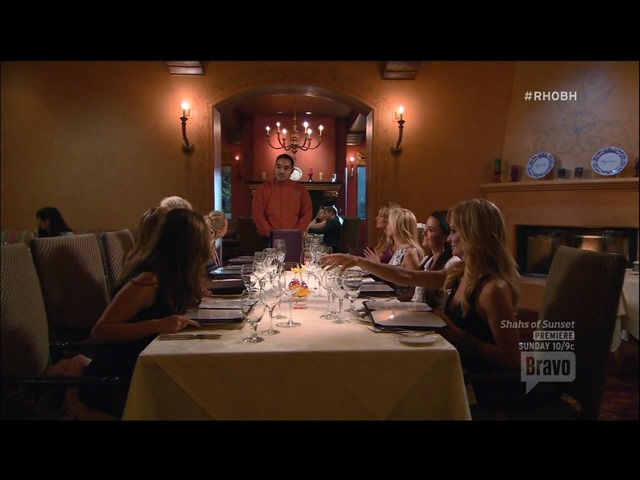 The resort was also featured in the following episode titled "Girls Gone Ojai 'ld", by which time all of the drama had subsided – until the limo ride home, at least.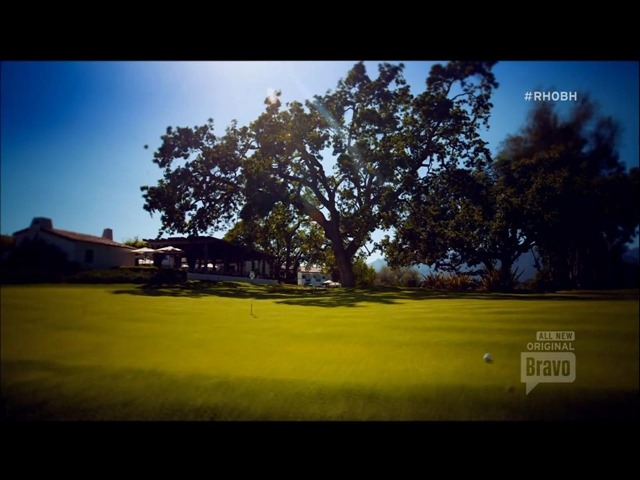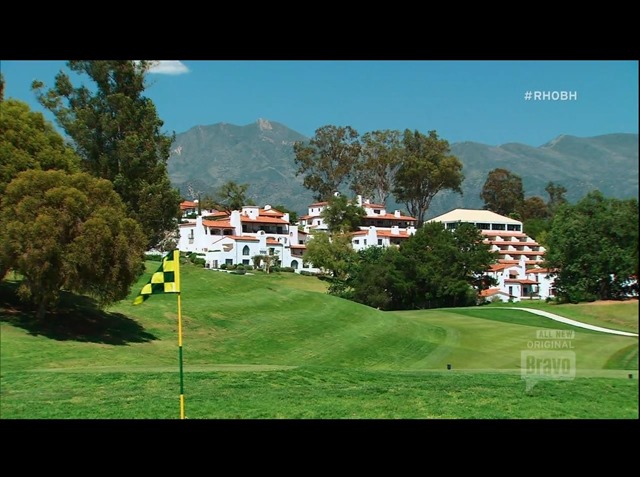 In the episode, the women were shown racing around the resort in golf carts (made by Bentley and Escalade, natch!);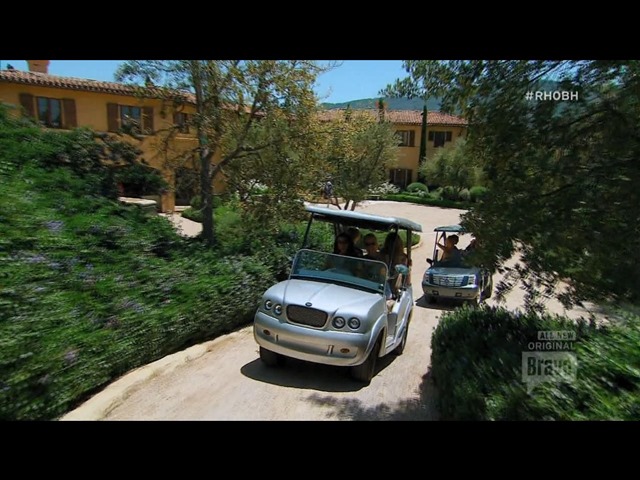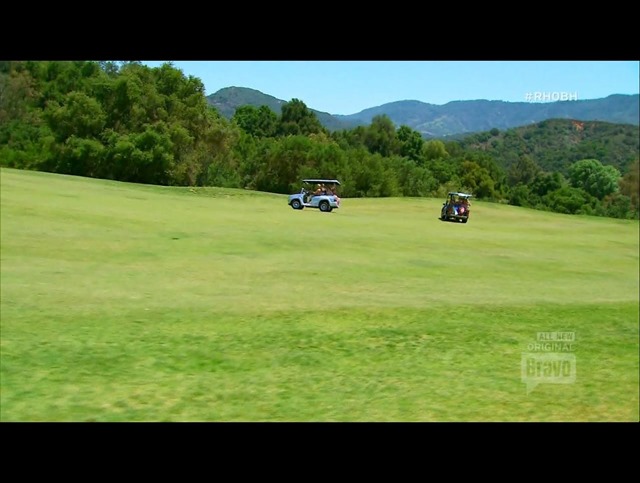 playing badminton;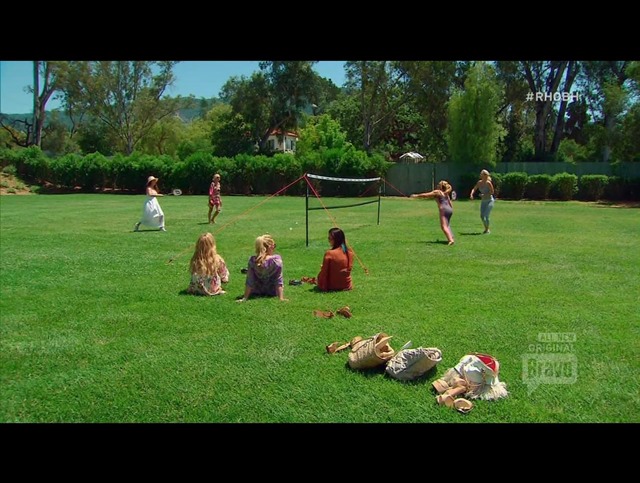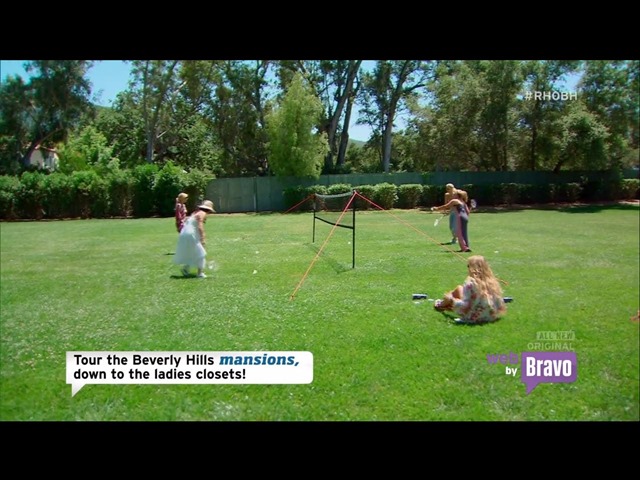 and partaking of some spa treatments.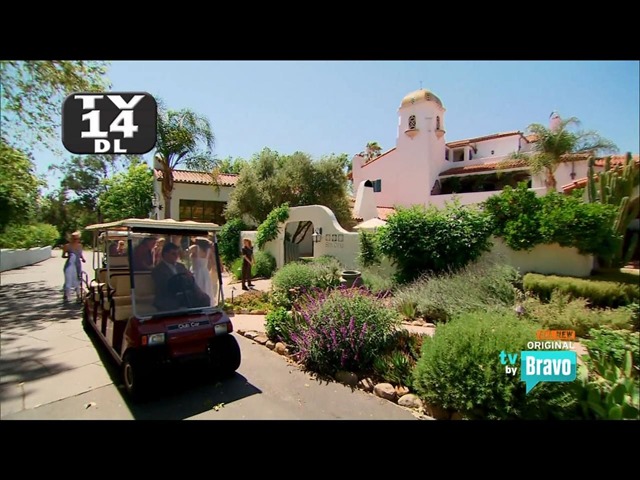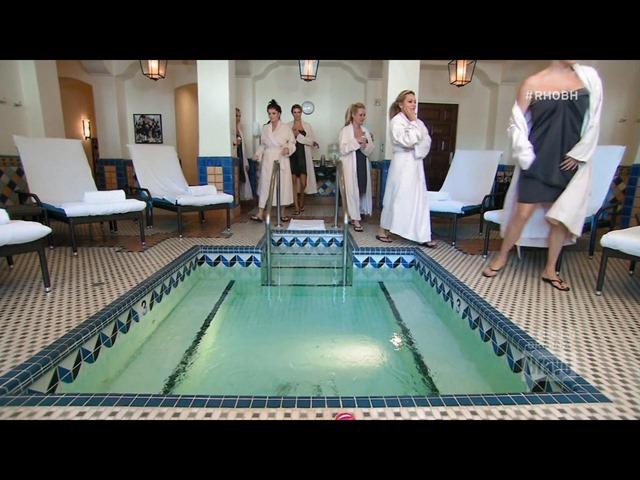 You can find me on Facebook here and on Twitter at @IAMNOTASTALKER. And be sure to check out my other blog, The Well-Heeled Diabetic.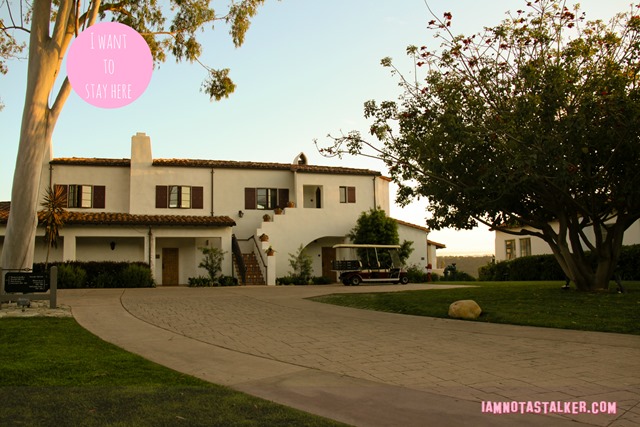 Until next time, Happy Stalking!
Stalk It: The Ojai Valley Inn & Spa, from Season 9, Episode 2 of The Bachelorette, is located at 905 Country Club Road in Ojai. You can visit the resort's official website here.
70427