The "That Thing You Do!" Mailbox Scene
Nov 5th, 2013 | By
Lindsay
| Category:
Haunted Hollywood
,
Movie Locations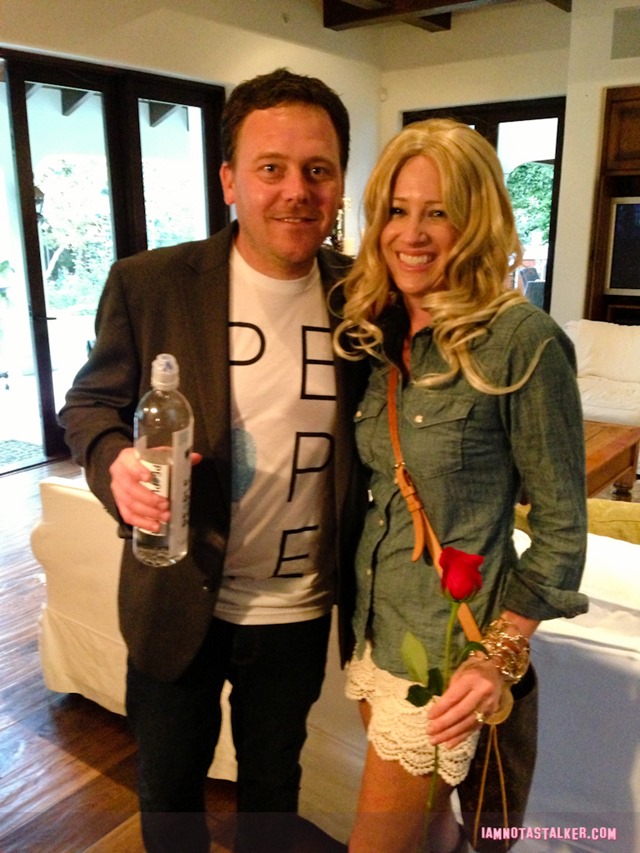 Well folks, this post sadly marks the end to my 2013 Haunted Hollywood locales, which is especially depressing because this year was easily the Best. Halloween. Ever.  Once again, the GC and I (dressed up as The Bachelorette's Emily Maynard and Jef Holm) headed out to our friends' house in Malibu.  (And yes, I am aware that Emily and Jef are no longer together, but neither are Brenda and Dylan and we dressed up like them, too, one Halloween. 😉 )   Dick Van Dyke ended up not hosting his usual Halloween shindig this year (you can read about his 2011 fest here and his 2012 fest here), so we went instead to a party that our friends' friends were having in a different gated community nearby.  And let me tell you, it was UH-MA-ZING.
Not only was every single house in the neighborhood dressed to the nines (I swear, nobody does Halloween like the 'Bu) . . .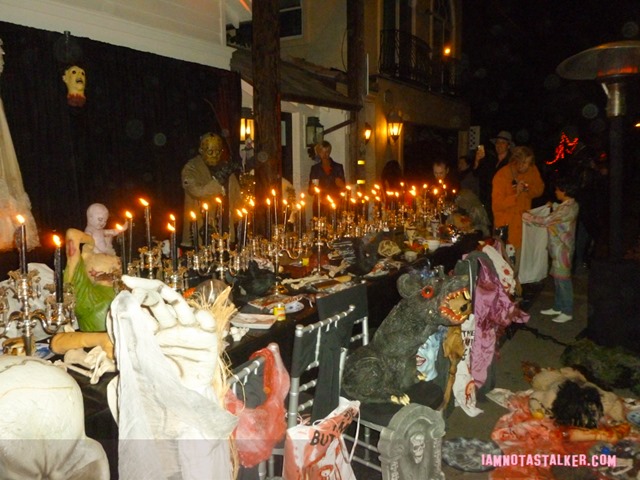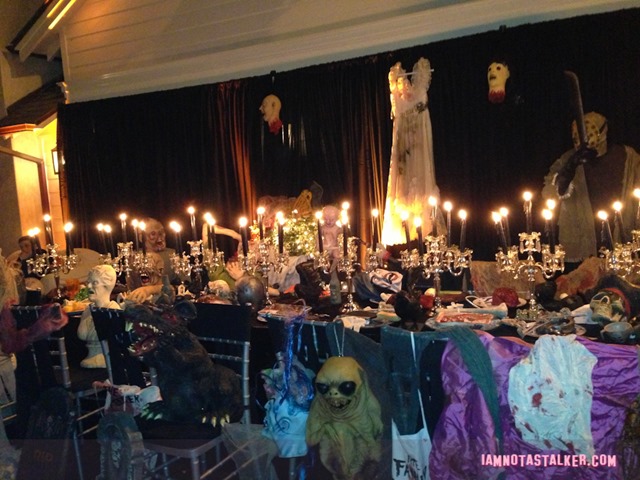 . . . but there were celebrities galore, including none other than Gwyneth Paltrow!  The GC actually spotted Gwyneth first and, while I just about died of excitement on the spot, because she was with her children, I restrained myself from asking for a photo.  I obsessed about it, though, for the next thirty minutes or so and eventually, without me knowing, the GC went up to her and said, "Gwyneth, could you please take a picture with my wife before her head explodes?"  Next thing I knew, there was a tap on my shoulder and GP was standing in front of me, saying "I heard you wanted a photo."  Yeah, I was DYING.  And absolutely falling in love with the GC all over again. 

  Gwyneth truly could NOT have been nicer (easily one of the sweetest celebs that I have ever had the pleasure of meeting) and I adore her even more now than I did before.  So suck it, Vanity Fair!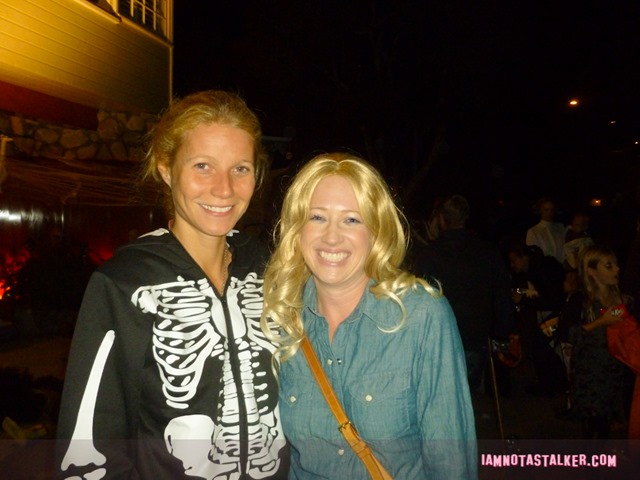 Also in attendance were Cindy Crawford . . .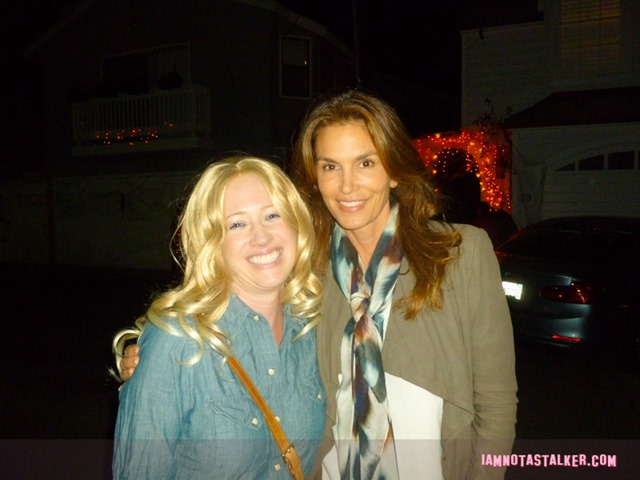 . . . and Neil Patrick Harris.  Like I said, Best. Halloween. Ever.  Not sure how I'm ever going to recover from this one!  Here's hoping next year is just as good.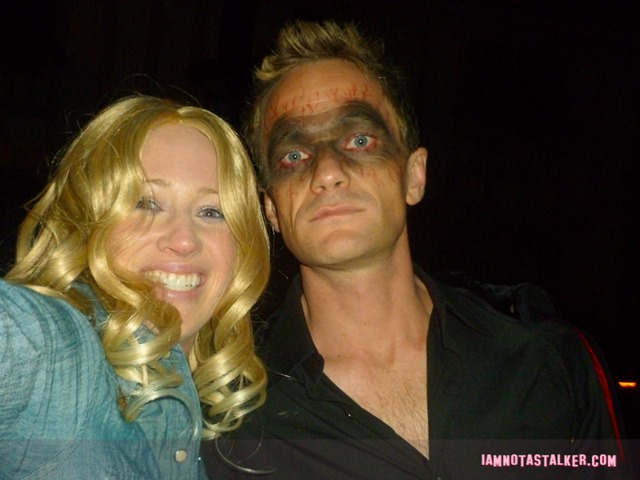 In the meantime, though, it is back to regular, non-haunted postings here at IAMNOTASTALKER.  So here goes!  As I mentioned in my post about the Cecil Hotel in downtown Los Angeles, in early October Miss Pinky Lovejoy, of the Thinking Pink blog, hosted her bachelorette party at my favorite place in the entire world, Disneyland.  Because we did not want to make the long drive back to Palm Springs that night, the GC and I got a hotel room in the area, which turned out to be a fateful decision.  The following morning, on our way out of town, I did a GPS search for a nearby Starbucks and when I saw that the closest outpost was located in the city of Orange, I just about had a heart attack as my very favorite movie scene EVER had been filmed in Orange – the mailbox scene from 1996's That Thing You Do!  So I immediately braced the GC for the fact that we would be making a little unexpected stalking detour.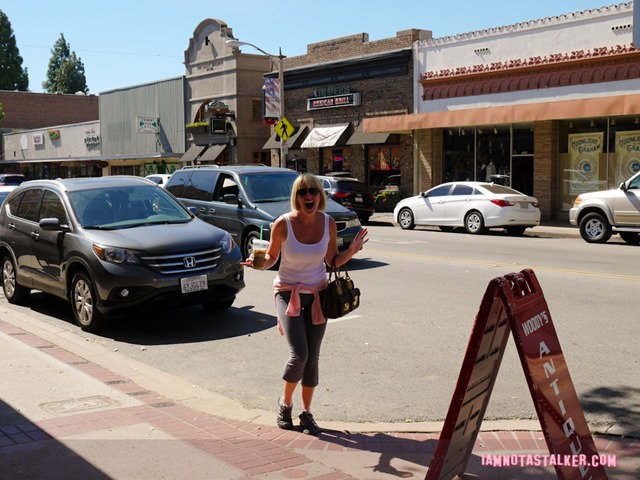 In the scene, Faye Dolan (Liv Tyler) is listening to a portable radio and mailing letters in what is supposedly 1960s downtown Eerie, Pennsylvania, when she hears "That Thing You Do!", her boyfriend's band's song, playing on the radio for the very first time.  She starts screaming and runs down the street towards an Army/Navy store where she finds fellow band member T.B. Player (Ethan Embry).  The two then race to Patterson's Appliances, where another band member, Guy Patterson (cutie Tom Everett Scott), works.  (I will be blogging about the location of Patterson's Appliances tomorrow.)  Guy turns all the radios in the store to the station playing the song and, shortly thereafter, the other two members of the group, Jimmy Mattingly (Johnathon Schaech) and Lenny Haise (Steve Zahn), show up and proceed to dance around manically.  Liv Tyler is sheer perfection in the scene and it is physically impossible not to be happy while watching it.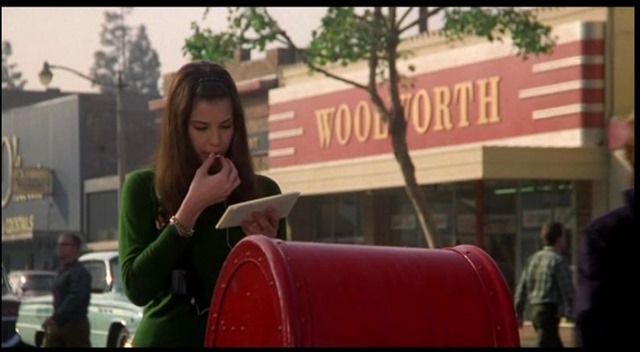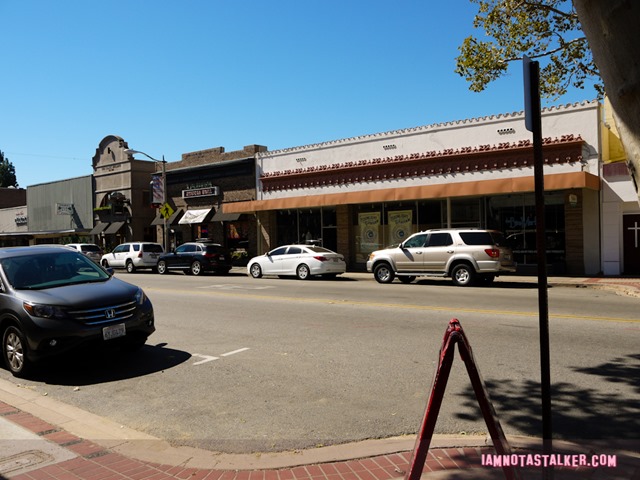 You can take a look at the That Thing You Do! mailbox scene by clicking below.  Go ahead, try not to smile while watching – I dare you. 

In the scene, the mailbox was set up in front of an empty storefront located at 173 North Glassell Street, in pretty much the exact spot where the red sandwich board sign is situated in the photograph below.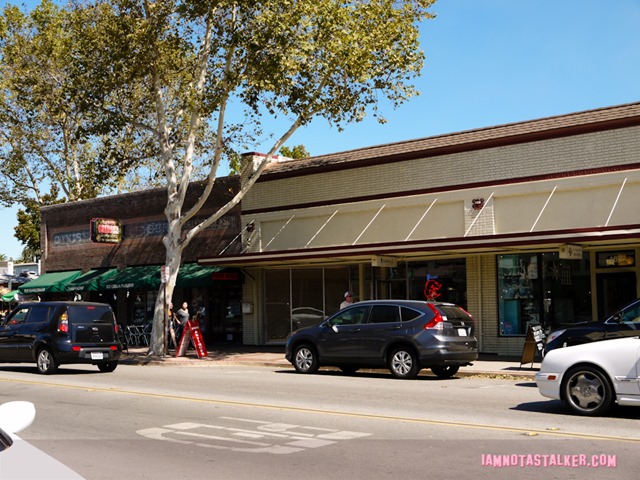 I found this locale thanks to the Seeing Stars website and my trusty iPhone.  As soon as the GC and I arrived in Orange, I watched the scene on YouTube and saw that the mailbox was located across the street from a Woolworth store.   Seeing Stars listed the address of the store that masqueraded as Woolworths as 160 North Glassell Street, so from there it was simply a matter of matching up the angles of what appeared onscreen to the real life buildings.   You can check out some images of the Woolworths building and the rest of the downtown area dressed for the filming on the City of Orange website here.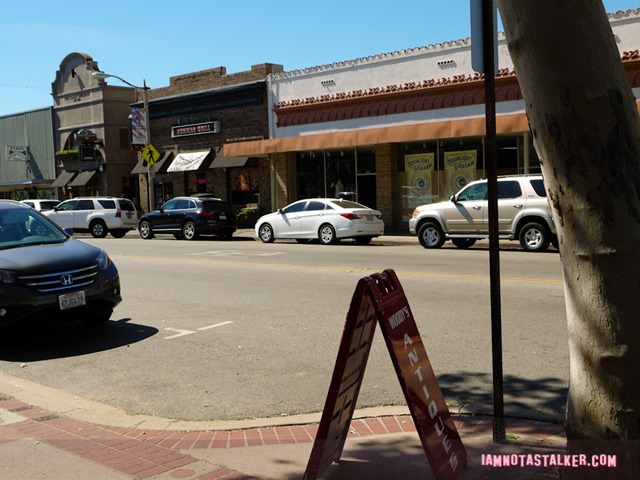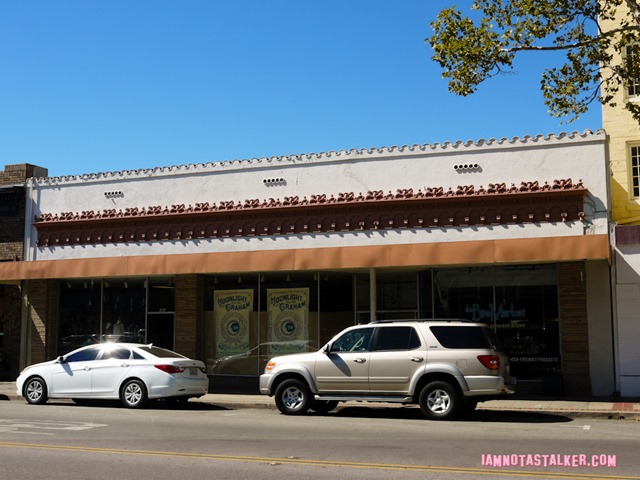 For more stalking fun, be sure to follow me on Facebook, Twitter and Instagram.  And you can check out my other blog, The Well-Heeled Diabetic, here.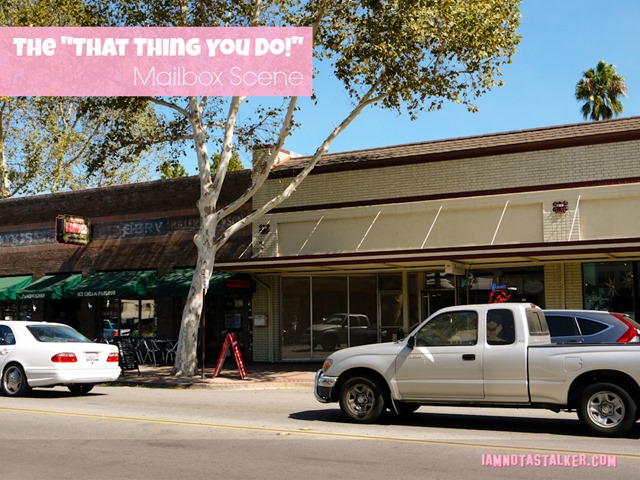 Until next time, Happy Stalking! 

Stalk It: The mailbox scene from That Thing You Do! was filmed in front of what is now a vacant storefront located at 173 North Glassell Street in Orange.  The building that was dressed to look like a Woolworths in the flick can be found across the street at 160/162 North Glassell.
75310