Mercedes' Friend's House from "License to Drive"
Jan 13th, 2014 | By
Lindsay
| Category:
Movie Locations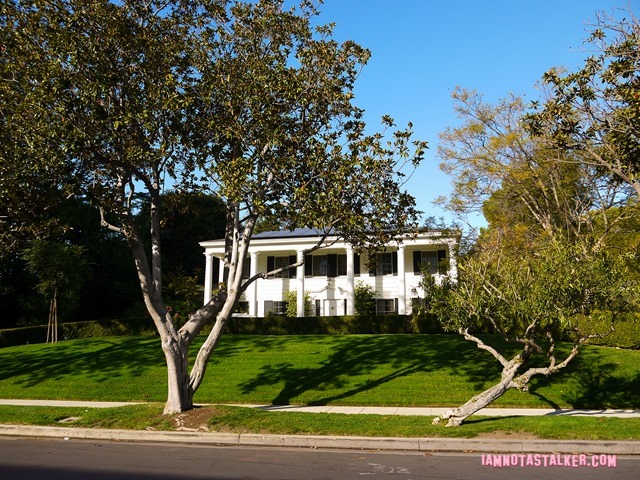 The third – and last – License to Drive locale that I stalked while visiting L.A. a couple of weeks ago was the Colonial-style residence where Les Anderson (Corey Haim) dropped off his dream girl, Mercedes Lane (Heather Graham), in the 1988 classic.  I found the abode thanks to Geoff, from 90210Locations, who, as I mentioned in last Thursday's post about the License to Drive hospital, has an entire page dedicated to locales from the movie on his website.
The residence was only used briefly in the flick, in the scene in which Les' dad, Mr. Anderson (Richard Masur) – aka "Poppa" – picked Les up from school to take him for some driving practice.  While they are out and about, Les spots Mercedes and begs his dad to let him "go up to her, circle around, maybe at the least say hello to her, and come right back to you."  After a bit of debate, Mr. Anderson agrees – despite the fact that Les does not, in fact, have a license – and gets out of the car, taking with him the three huge grocery bags full of Pampers diapers that he has just picked up from the store.  Things do not go according to plan, though (natch), and Les ends up driving Mercedes to a friend's house in a different city . . .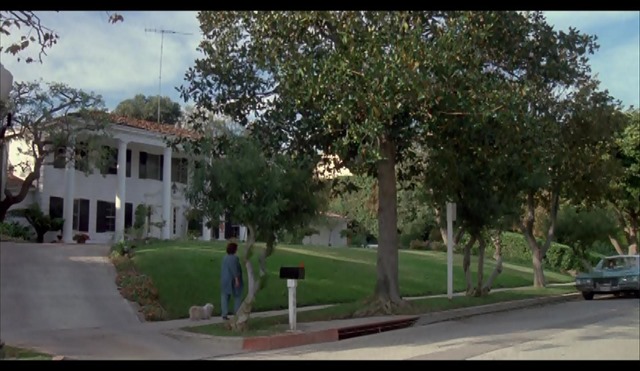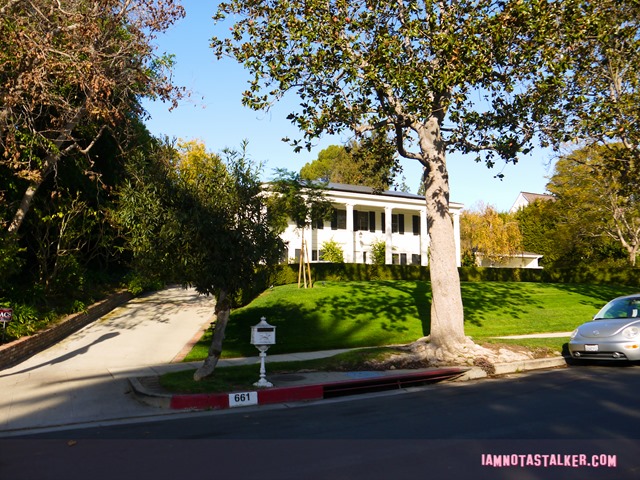 . . .leaving his father to walk home – carrying the three large bags of diapers.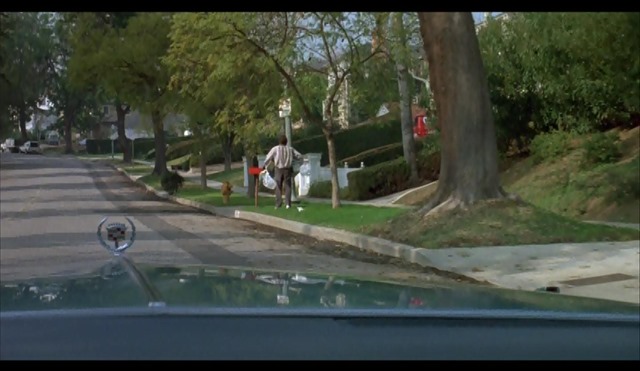 It is amazing to me that Mercedes' friend's house still looks EXACTLY the same today as it did when License to Drive was filmed 26 years ago.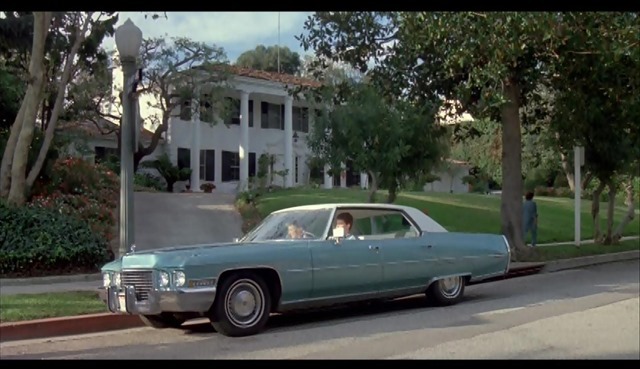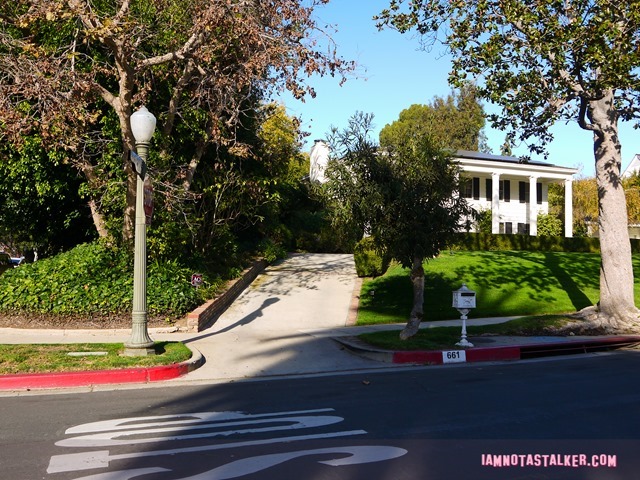 In real life, the stately home, which was originally built in 1941, boasts four bedrooms, five baths, 4,258 square feet of living space, and a 0.41-acre plot of land.  According to my buddy E.J., from The Movieland Directory website, at different points in time over the years the dwelling was lived in by screenwriter Norman Panama and actor Ben Gazzara and his wife, actress Janice Rule.  The property last sold in October 1993 for $1,045,000.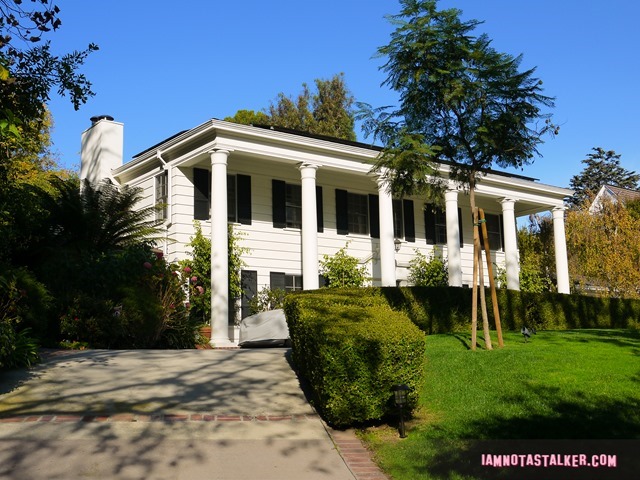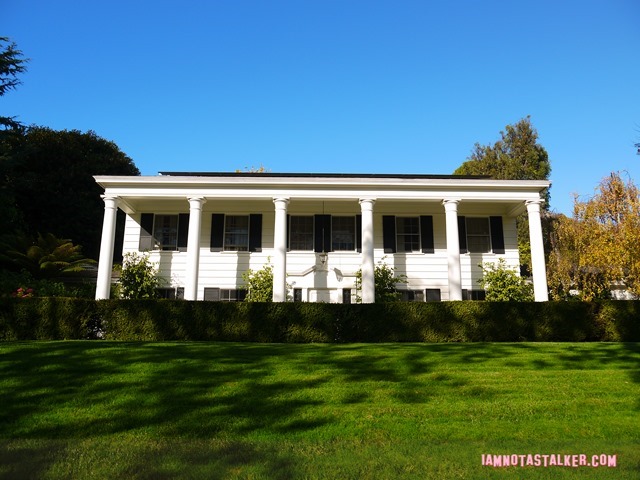 I am absolutely in love with the sideways-growing tree pictured in the images below.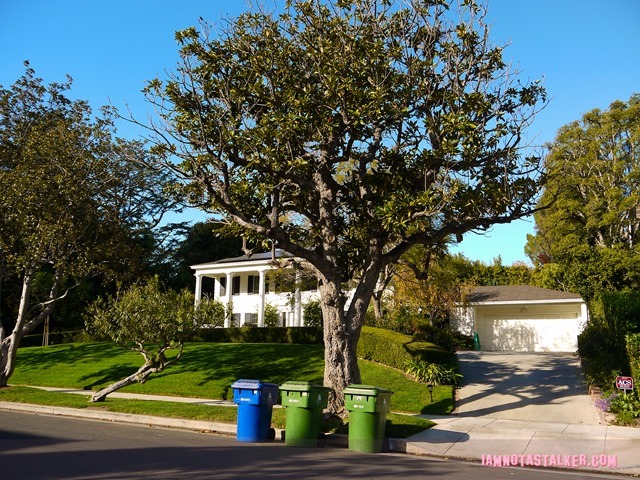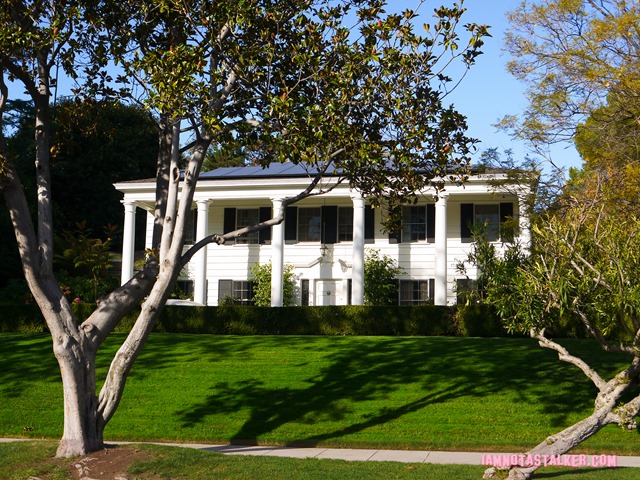 On a License to Drive side-note – I would LOVE to track down the Shakey's Pizza that was featured in the movie – so much so that I acquired a list of every Southern California Shakey's still in business and viewed them all via Google Maps to compare them to screen captures from the flick.  Unfortunately, none matched up.  Does anyone happen to recognize the place?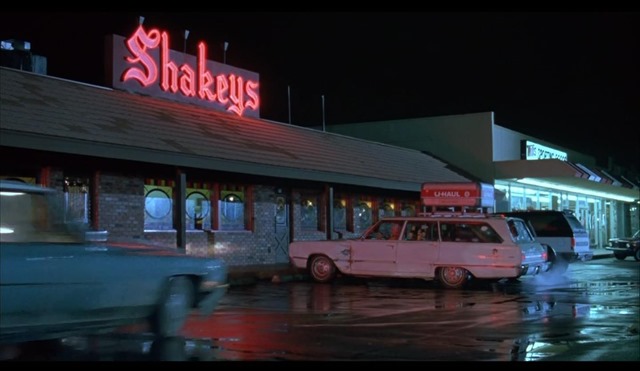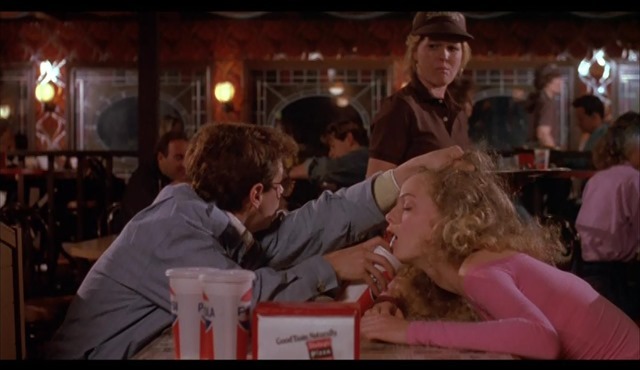 For more stalking fun, be sure to follow me on Facebook, Twitter, Instagram and Los Angeles magazine online.  And you can check out my other blog, The Well-Heeled Diabetic, here.
Big THANK YOU to Geoff, from the 90210Locations website, for finding this location!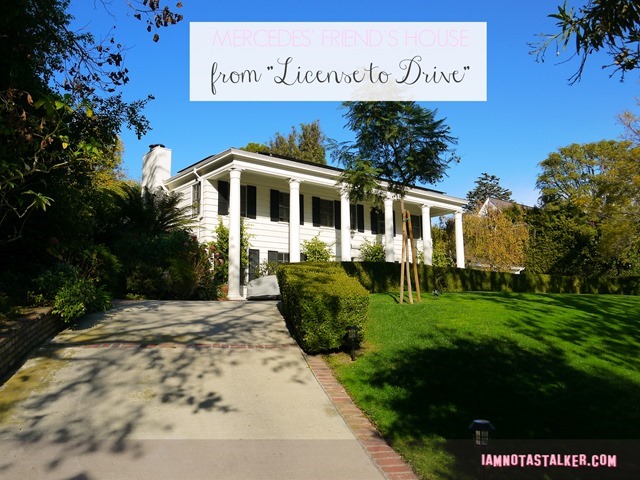 Until next time, Happy Stalking! 

Stalk It: Mercedes' friend's house from License to Drive is located at 661 Woodruff Avenue in Westwood.
78492