The American Cement Building from "Scream 3"
Oct 3rd, 2014 | By
Lindsay
| Category:
Haunted Hollywood
,
Movie Locations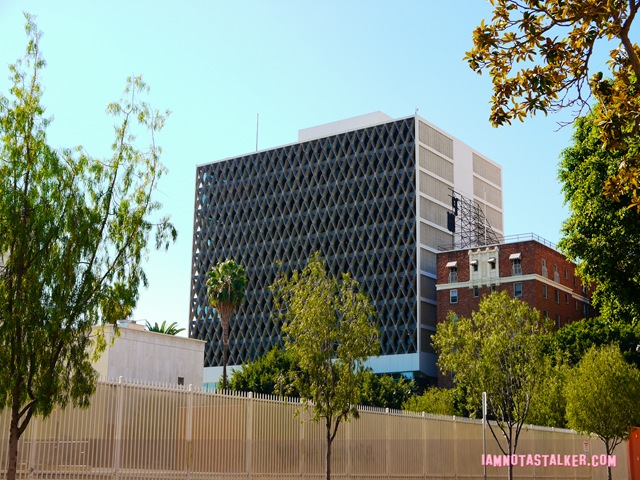 While I am admittedly not a fan of MacArthur Park, there is a property situated on the border of it that I would absolutely LOVE to live in – The American Cement Building.  Mike from, MovieShotsLA, pointed out the dramatically stunning structure many moons ago during one of our very first stalks together and I have been obsessed with it ever since.  And while Mike also informed me that the edifice had appeared in the 2000 horror flick Scream 3, for some reason I never thought to blog about the place during my Haunted Hollywood postings.  That changes today!
The American Cement Building was constructed in 1964 and originally served as the American Cement Company's headquarters.  The Daniel, Mann, Johnson and Mendenhall (DMJM) architecture firm designed the 13-story structure, which was, fittingly, manufactured out of reinforced concrete.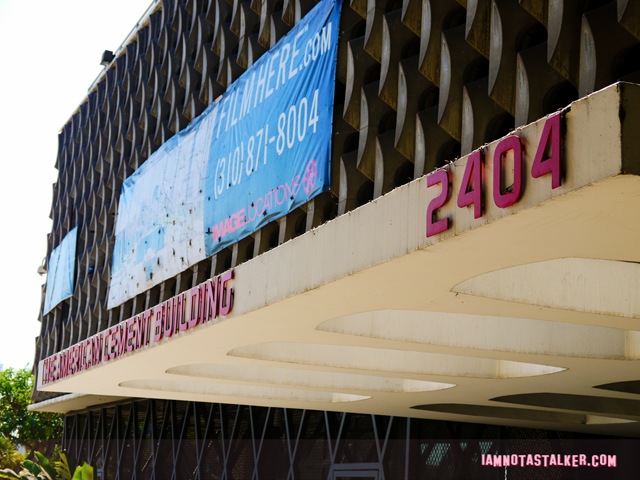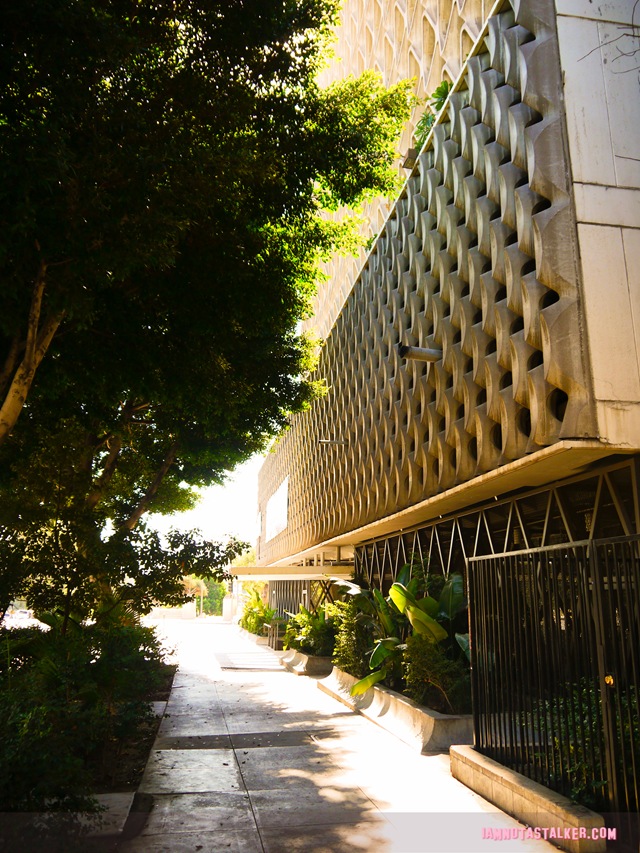 The north and south sides of the building are covered in latticework comprised of 450 X-shaped pieces of precast concrete.  While the design adds beauty to the structure's façade and is striking to look at, it serves a functional objective, as well.  According to the Los Angeles Conservancy website, "The primary purpose of the latticework is to provide external support for the structural system so the building's interior can be free of columns."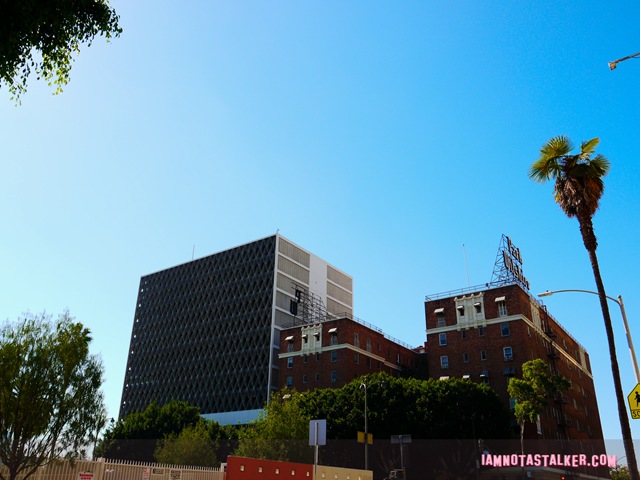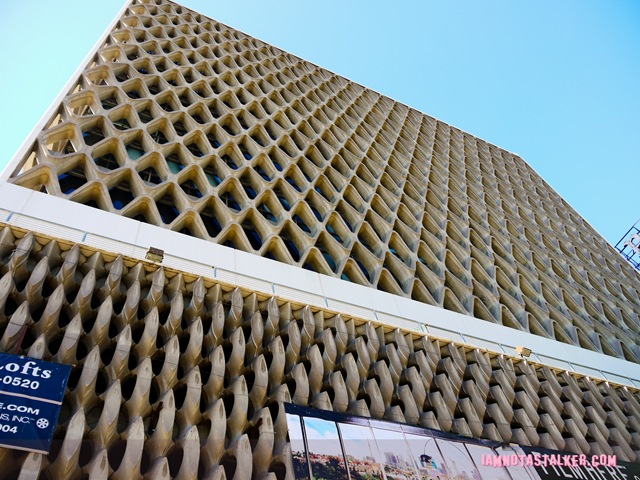 The American Cement Building underwent a multi-million dollar renovation in 2002 during which time the office spaces were transformed into 71 live/work lofts.  You can check out some great interior photographs of the property here.  The units – and their views – are breathtaking!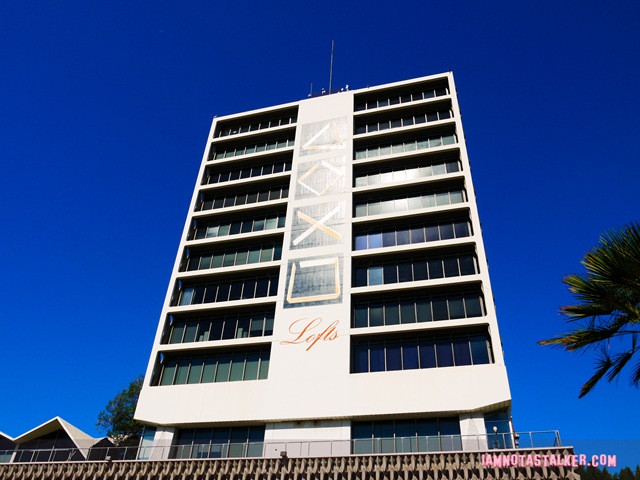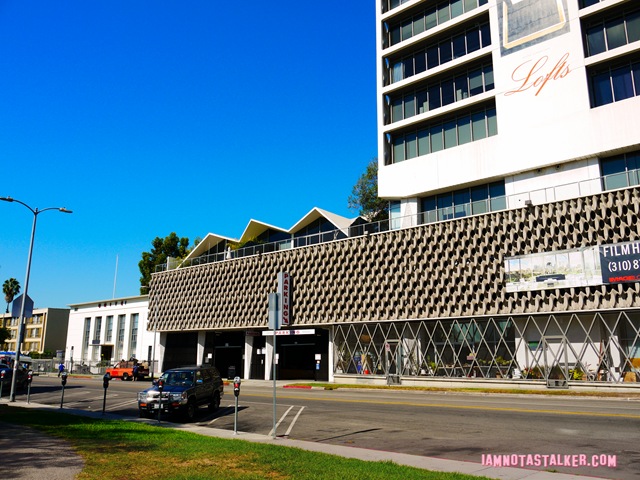 In Scream 3, The American Cement Building housed the office of horror movie producer John Milton (Lance Henriksen).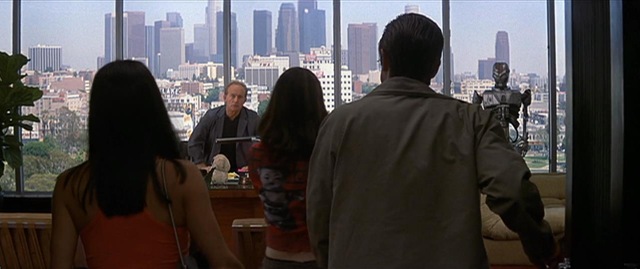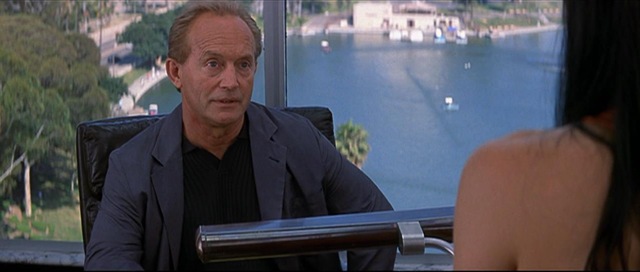 At the time of the filming, the interior of the building was far less modern than it is today.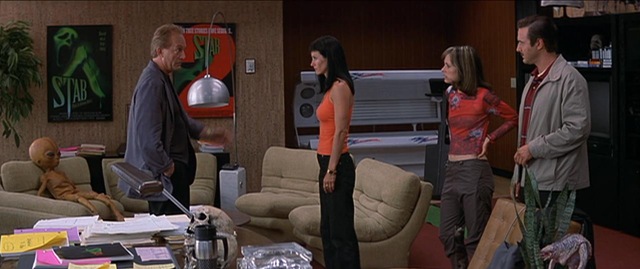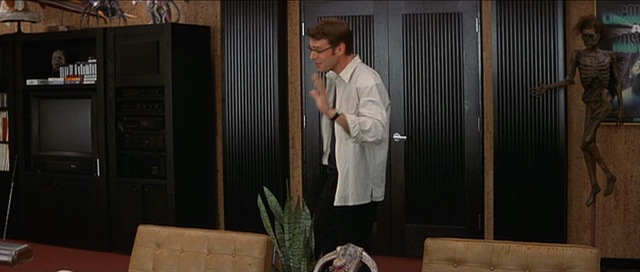 I absolutely LOVE the fact that Milton had a diving board attached to his window in the flick.  Anyone care for a swim?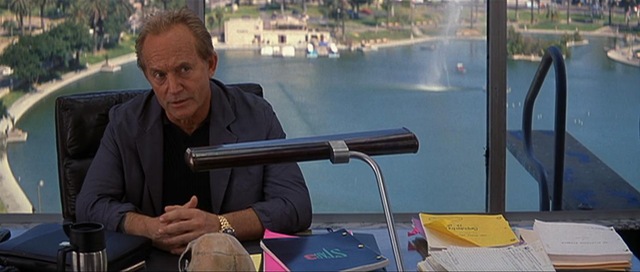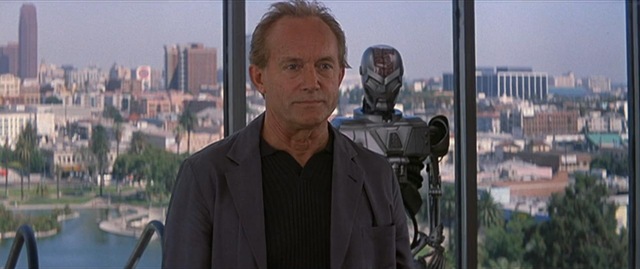 The American Cement Building also appeared in Pharrell Williams' music video "Come Get It Bae," which featured Miley Cyrus.


The building's parking garage was where The Bride (Uma Thurman) learned how to wiggle her toe again in Kill Bill: Vol. 1.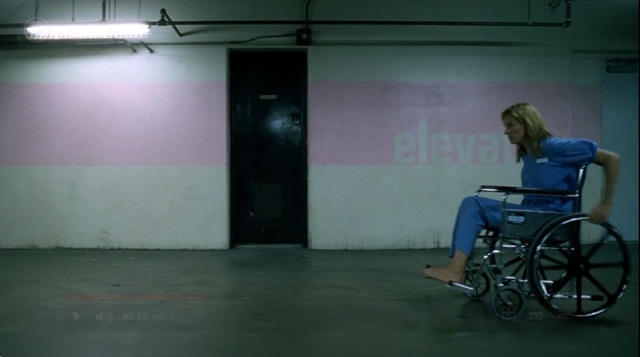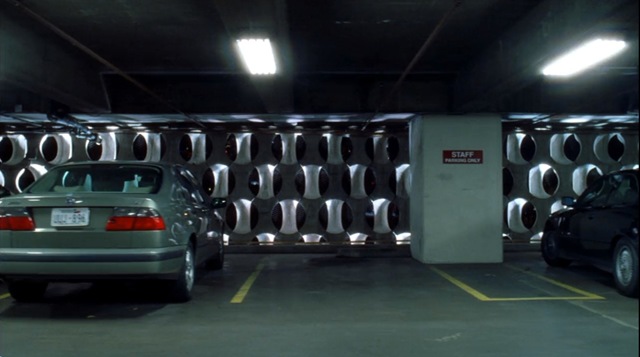 The Entourage movie also apparently did some filming at the building in March of this year.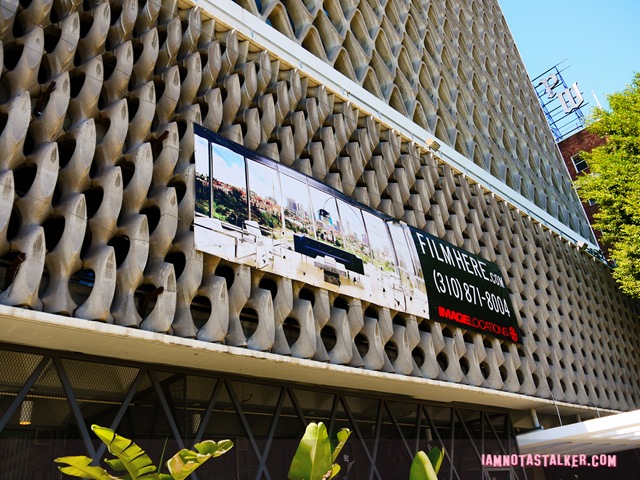 For more stalking fun, be sure to follow me on Facebook, Twitter, Instagram and Los Angeles magazine online. And you can check out my other blog, The Well-Heeled Diabetic, here.
Big THANK YOU to Mike, from MovieShotsLA, for telling me about this location!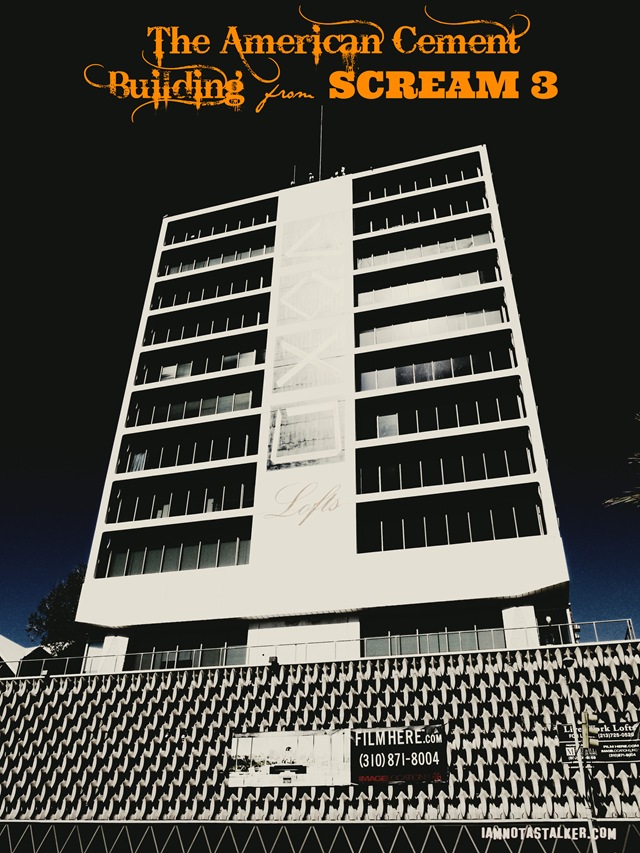 Until next time, Happy Stalking! 

Stalk It: The American Cement Building, from Scream 3, is located at 2404 Wilshire Boulevard in Westlake.  You can visit the building's official website here.
84146