William Desmond Taylor's Former House
Oct 24th, 2014 | By
Lindsay
| Category:
Celebrity Homes
,
Haunted Hollywood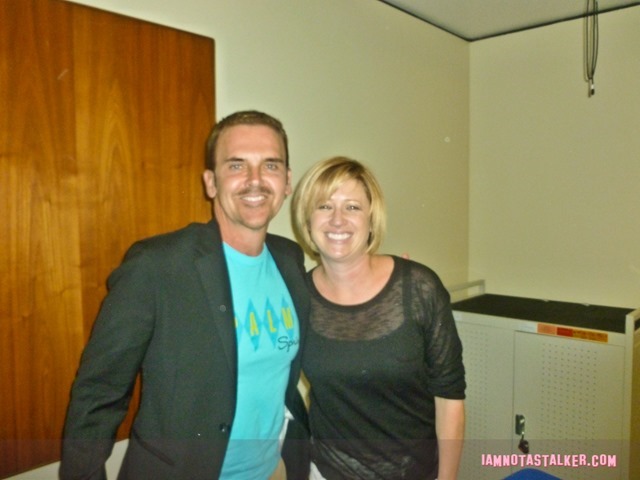 Last Saturday, my mom, the Grim Cheaper and I attended a book signing for William J. Mann's latest tome, Tinseltown: Murder, Morphine and Madness at the Dawn of Hollywood.  My mom had heard about the event on our favorite desert radio show, The Bill Feingold Show Featuring Kevin Holmes, and thought I would be interested in the book as it is about the 1922 murder of silent film director William Desmond Taylor, which remains unsolved.  Ironically enough, I had just stalked Taylor's former home two weeks beforehand, though at the time I knew little about his killing and the ensuing scandal.  The signing, which featured a talk by Mann (that's him in the rather blurry pic above), turned out to be intriguing and I cannot wait to delve into Tinseltown – and hopefully discover some new stalking locations along the way.
William Desmond Taylor was born William Cunningham Deane-Tanner in County Carlow, Ireland on April 26th, 1872.  He began acting in school productions as a youngster and then, in 1890, headed to America, first to Kansas and then to the Big Apple, with dreams of becoming an actor.  His marriage to Ethel May Hamilton, the child of a wealthy broker, in 1901, and the birth of their daughter two years later put his acting plans on hold.  Things appeared to be going well for the family, though.  William opened up an antiques store and he and Ethel became well-known members of New York society.  Then, on October 23rd, 1908, Taylor disappeared.  While his wife surmised that he might have gotten lost during a bout of amnesia, the truth was that William had simply abandoned his family.  Upon leaving New York, he traveled with an acting troupe around Canada and parts of the U.S and decided to try his hand at directing.  He arrived in Hollywood in late 1912, armed with a new passion and a new name, William Desmond Taylor.  He directed his first movie in 1914 and became wildly successful after that, going on to direct over 60 films.
In 1922, William was living at the Alvarado Court Apartments in Westlake.  The upscale complex was comprised of eight, two-unit Spanish-style bungalows situated in a U-shape around a central garden.  A 1948 view of Alvarado Court is pictured below.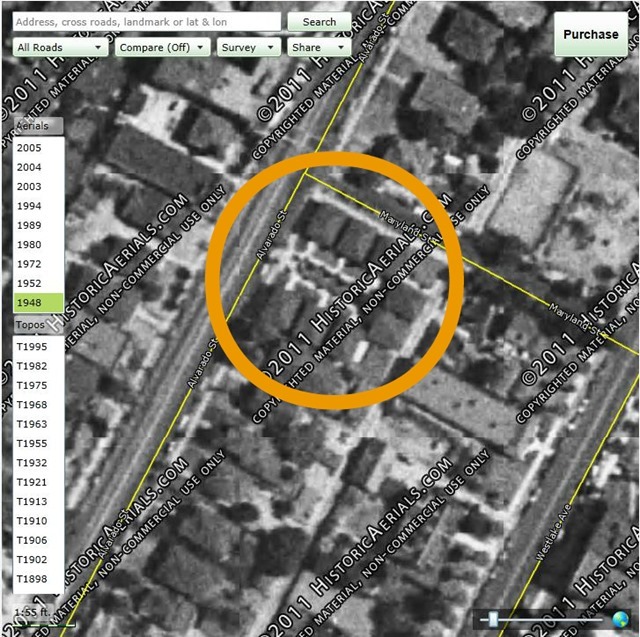 William's bungalow is denoted with the orange arrow below.  He lived in the eastern side of the structure, in Apartment B.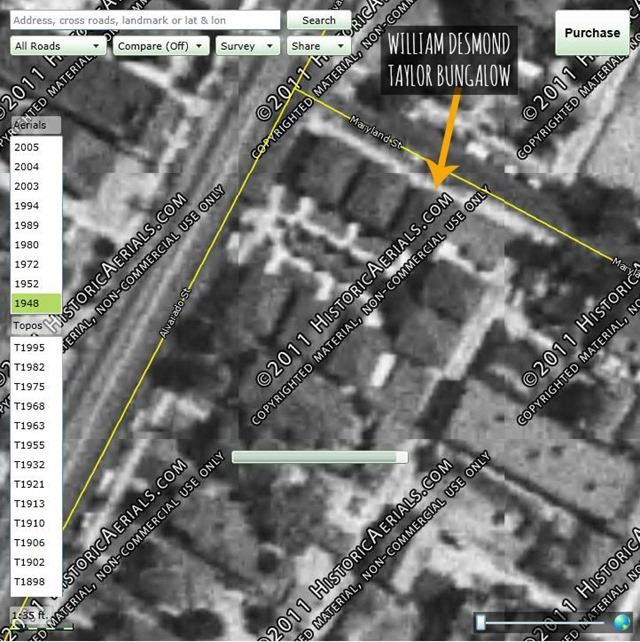 Sadly, the Alvarado Court Apartments were bulldozed in the 1950s.  Today, the site where they once stood is a parking lot for a Ross Dress for Less store.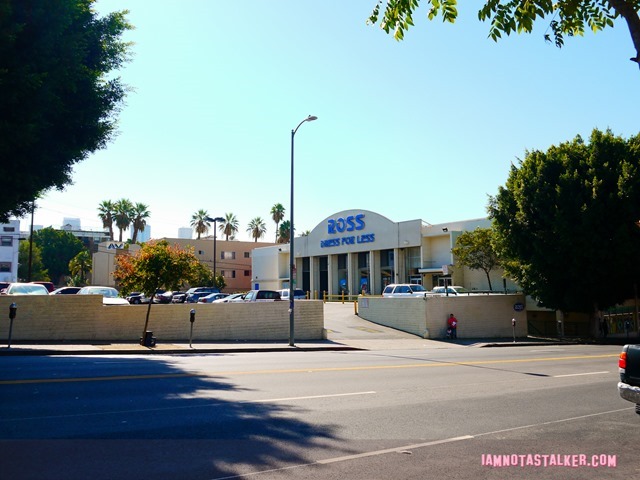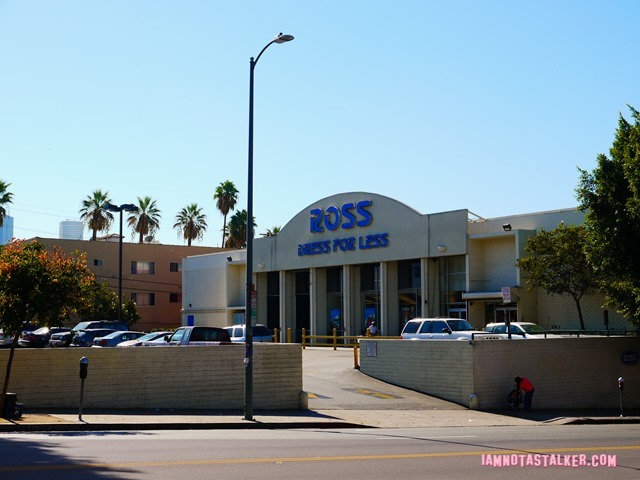 Taylor's apartment was located in what is now the northeastern portion of the parking lot  . . .
. . . in the area pictured below.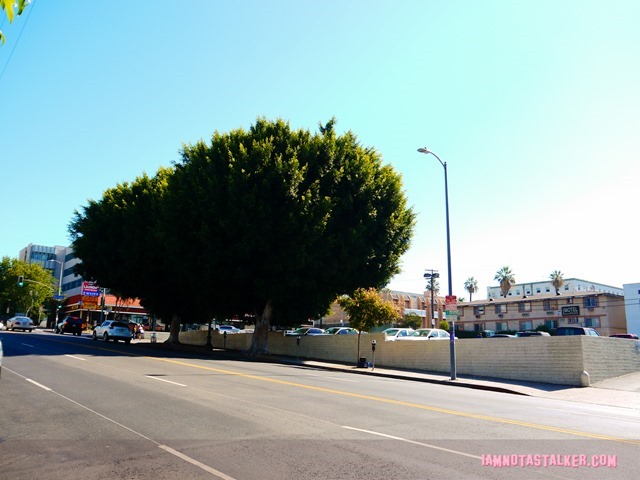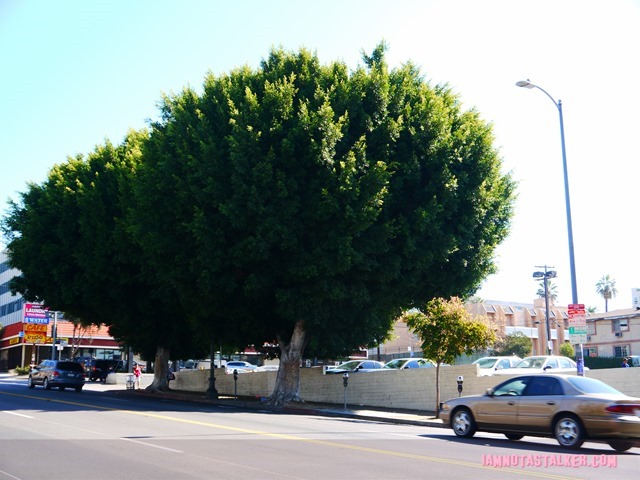 On the morning of February 2nd, 1922, William's butler, Henry Peavey, arrived at the bungalow and discovered his boss laying dead on the living room floor.  Police were called, but before they appeared, Charles Eyton, the General Manager of Paramount Pictures, entered the home, went into Taylor's bedroom and removed several letters and documents.  The papers were never to be seen again and what was contained within them is anyone's guess.  William's death had occurred during the midst of the Fatty Arbuckle rape trial, the fallout from which had hit Hollywood hard financially.  It was a perilous time for the industry and the last thing studio executives wanted was another scandal, so they had come to "clean up."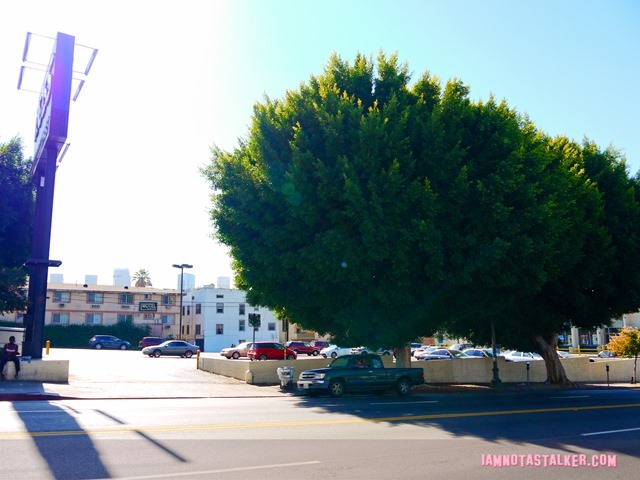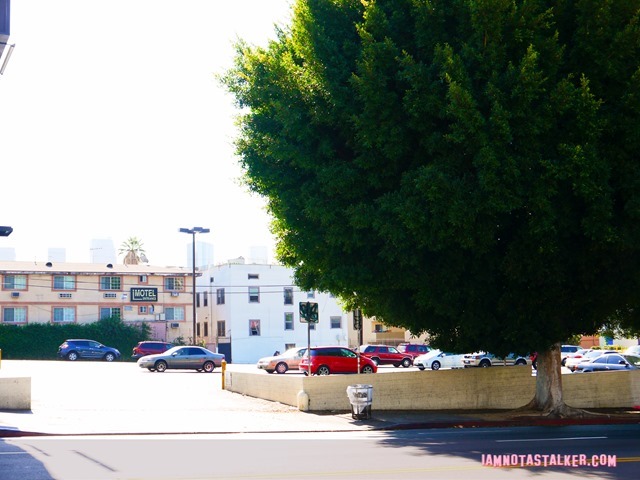 The first doctor to arrive on the scene surmised that Taylor had died of natural causes.  It was not until the body was later turned over by the coroner that a bullet hole was discovered.  It is believed that Desmond was killed at around 8 p.m. the evening prior.  He suffered a single gunshot to the back.  Though suspects were plentiful, his death remains unsolved to this day.  One commonly-held theory is that William was killed by Charlotte Shelby, the mother/manager of actress Mary Miles Minter, with whom the director was romantically involved.  Williams was almost thirty years older than the 20-year-old ingénue and if rumors of the illicit affair were to get out, it would have derailed Minter's career.  Being that Mary was Shelby's very-valuable meal ticket, the momager was against the romance from the start.  Some believe she killed William to put an end to it once and for all.  (As it turns out, Shelby had been correct in her fears.  Word of the affair quickly got out after Taylor's murder and Mary's career did not recover from the fallout.)  While we may never know for sure who killed Taylor, William J. Mann claims to have solved the case during his research for Tinseltown and I am chomping at the bit to read his theory.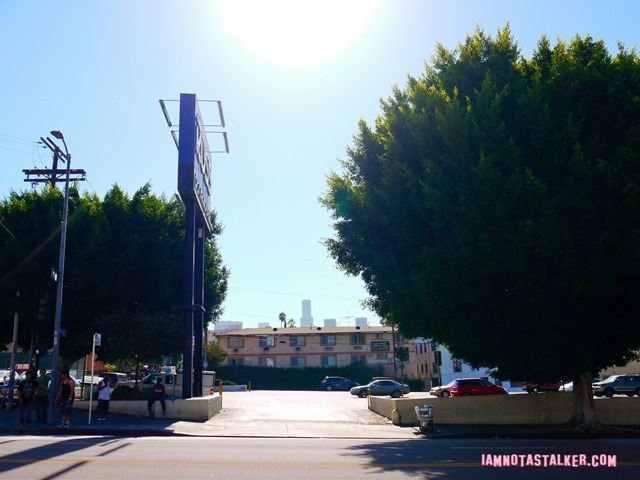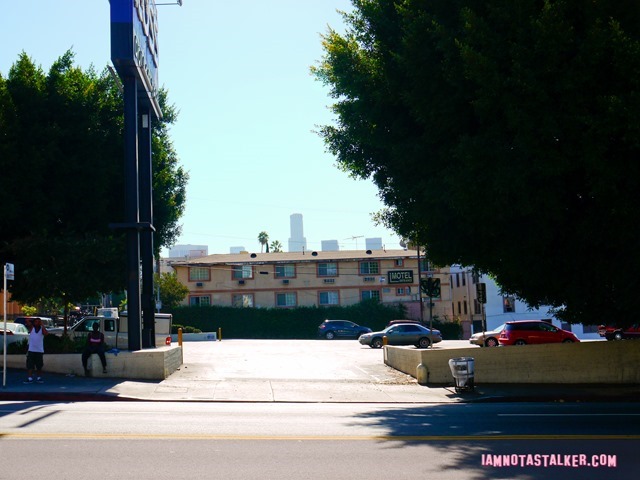 On a side-note – I also had the pleasure of meeting legendary Hollywood photographer Michael Childers at the Tinseltown signing.  He and William J. Mann are close friends and when Mann mentioned his name, I recognized it immediately and raced over to get a picture as soon as the reading was over.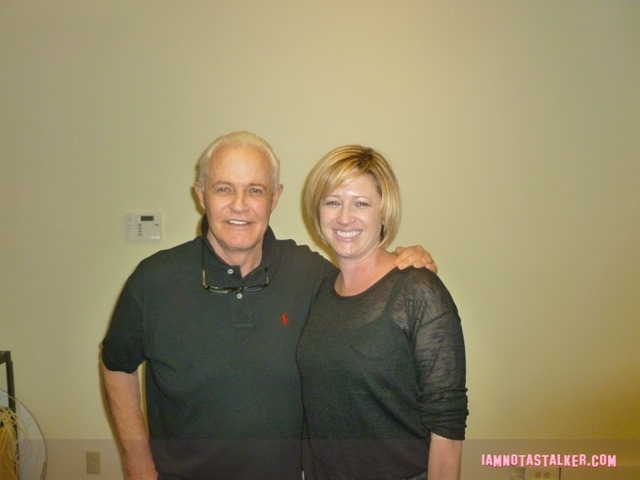 For more stalking fun, follow me on Facebook, Twitter, Instagram and Los Angeles magazine online.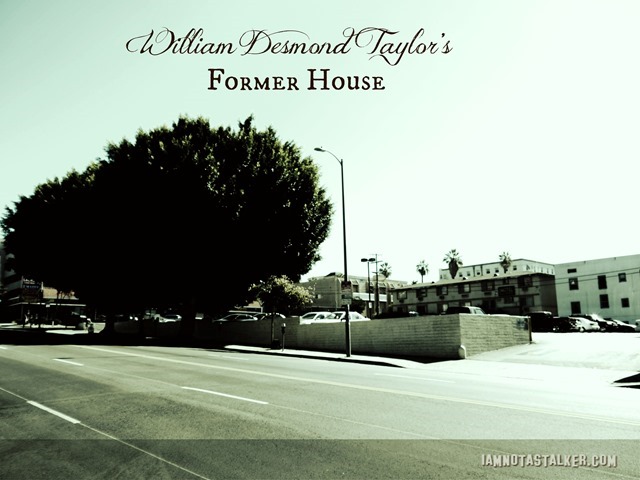 Until next time, Happy Stalking! 

Stalk It: William Desmond Taylor's former home was located at 404-B South Alvarado Street, in the Alvarado Court Apartments, in Westlake.  Today, the site is a parking lot for a Ross Dress for Less store.
84680