The Knickerbocker Hotel
Oct 31st, 2014 | By
Lindsay
| Category:
Haunted Hollywood
,
This and That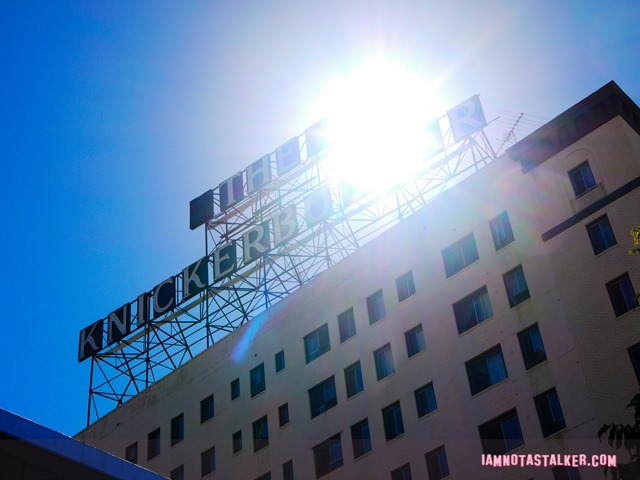 I don't think there is any property in Los Angeles, perhaps the world, that has seen as much glamour and as much tragedy as the former Knickerbocker Hotel in Hollywood.  Today, the Renaissance Revival/Beau Arts-style structure, which was once dubbed "The Hotel to the Stars," serves as a retirement home.  And oh, if those walls could talk!
The Knickerbocker was constructed from 1923 to 1925 and was designed by architect E.M. Frasier.  The 11-story property was the definition of grandeur, featuring wood-beamed ceilings, arched entryways, marble flooring, stained glass and antique furnishings.  You can see what the hotel looked like in its early years here.  The Knickerbocker became an instant hit with celebrities of the day, including Gloria Swanson, Mickey Rooney, John Wayne, Gene Autry, Rudolph Valentino, Roy Rogers, Bette Davis, Dick Powell, Errol Flynn, Elvis Presley, Frank Sinatra, Barbara Stanwyck, Lana Turner, Mae West, Laurel & Hardy, and Cecil B. DeMille.  Marilyn Monroe and Joe DiMaggio even honeymooned there after their January 1954 wedding in San Francisco.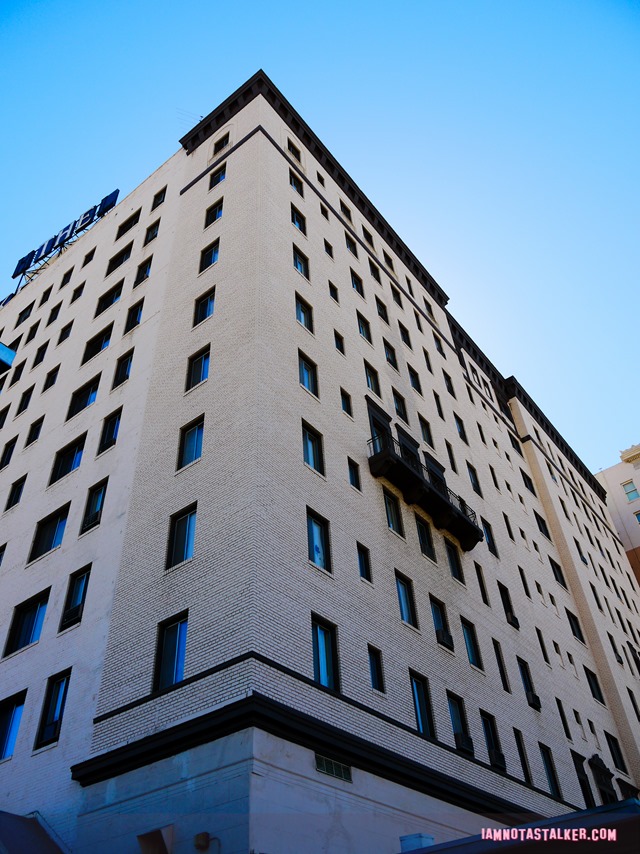 In 1955, the property changed hands and underwent an extensive renovation, during which the vast majority of its beautiful detailing was, sadly, removed.  While still an upscale destination for travelers, the hotel had become a shadow of its former self.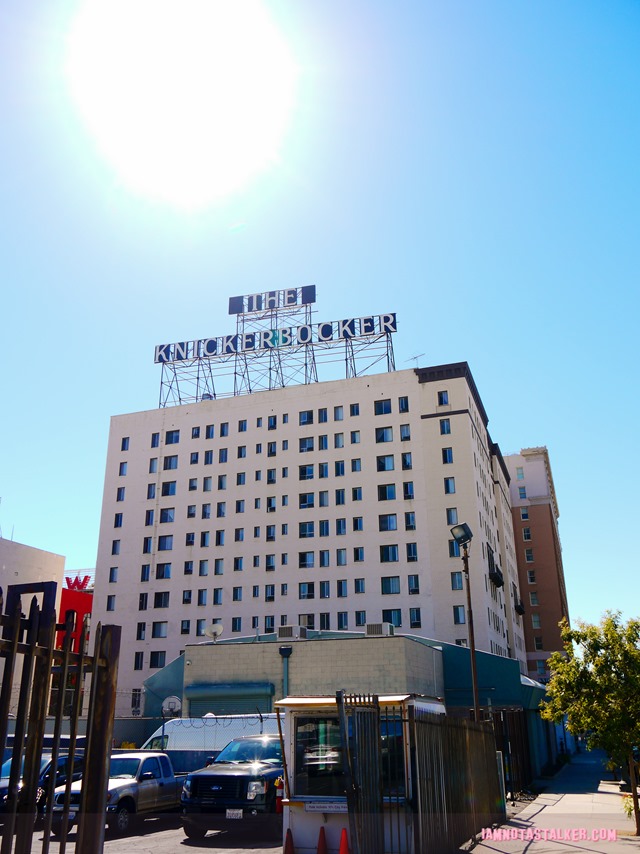 As Hollywood began to get seedy in the 1960s, The Knickerbocker suffered a decline in patronage.  In 1963, it changed hands once again and quickly became a haven for the homeless and drug-addled.  At some point, the hotel went into bankruptcy receivership and was eventually purchased in 1972 by the real estate development firm of Goldrich, Kest, Hirsch and Stern, who turned the site into housing for senior citizens.  It remains retirement housing to this day.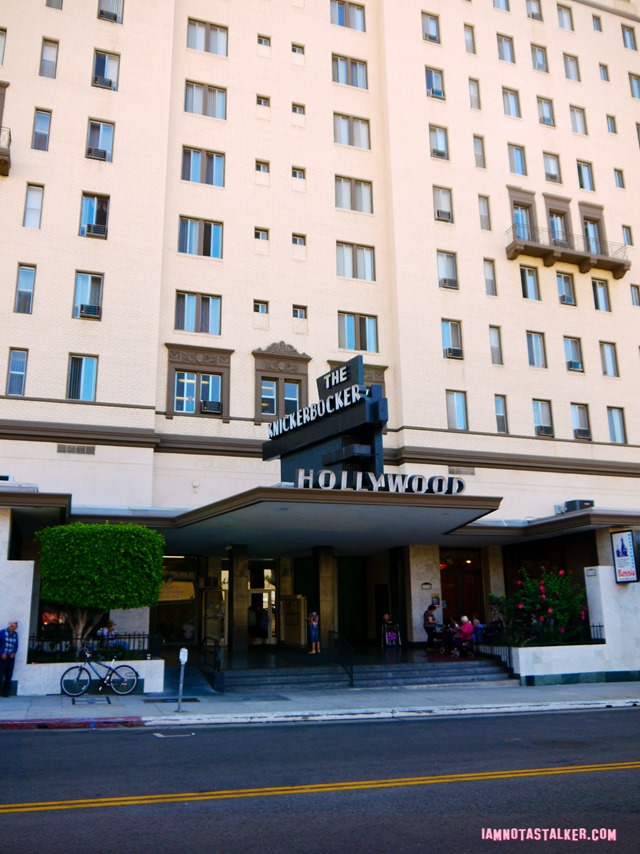 The Knickerbocker has long been reported as being haunted, which is no surprise considering the many macabre events that have taken place there over the years.  In January 1943, police famously dragged actress Frances Farmer, kicking and screaming, from the hotel lobby for failing to pay a fine on a recent drunk driving arrest.  Thing only got worse the following morning at her hearing.  An out-of-sorts Frances knocked down a policeman, threw an inkwell at the judge and wound up being dragged away, kicking and screaming once again – this time to the psychiatric ward of L.A. General Hospital.  Shortly thereafter she was transferred to Kimball Sanitarium in La Crescenta to begin what was the first of many asylum stays during the actress' tragic lifetime.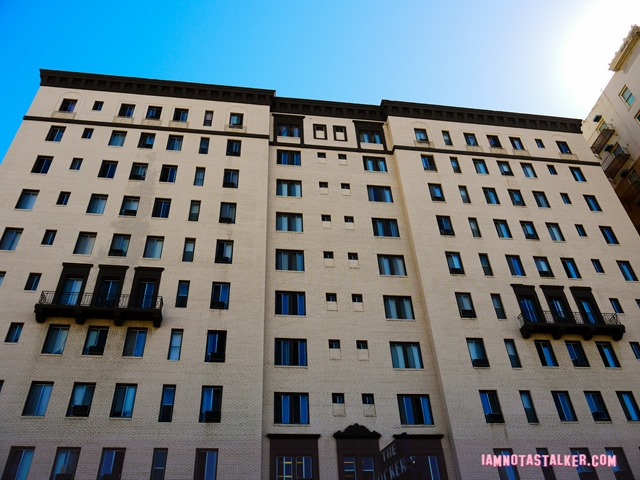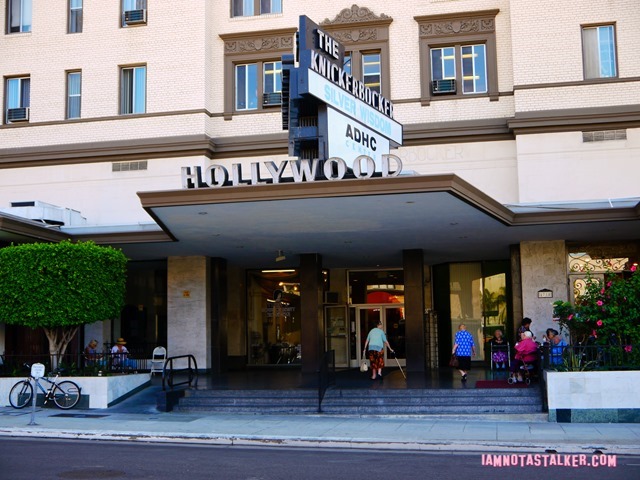 On July 23rd, 1948, famed director D.W. Griffith, who was a long time resident of the Knickerbocker, collapsed of a cerebral hemorrhage in the hotel lobby.  He passed away a few minutes later in the ambulance on the way to the hospital.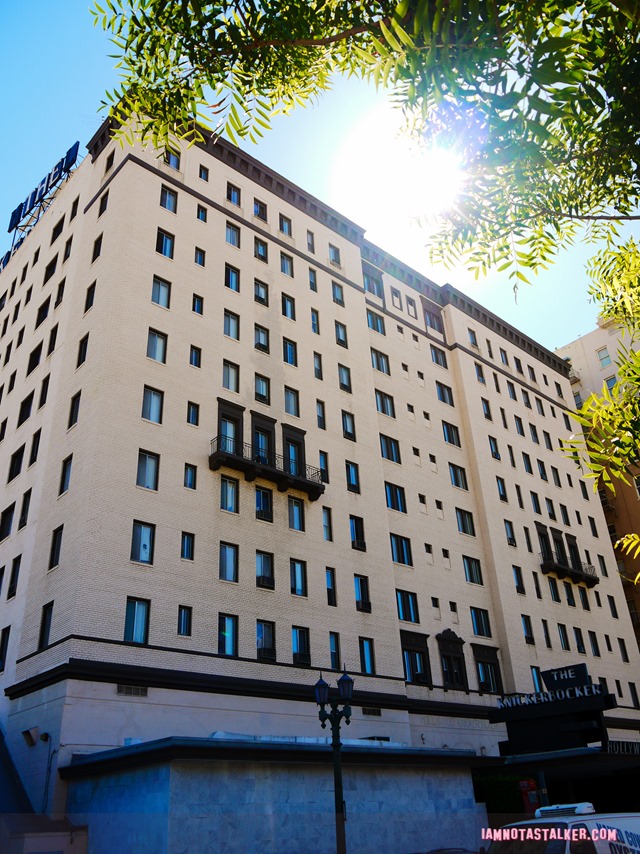 And yes, there's more.  On November 15th, 1962, MGM costume designer Irene Lutz downed several bottles of alcohol and then jumped to her death from her 11th floor room at the Knickerbocker.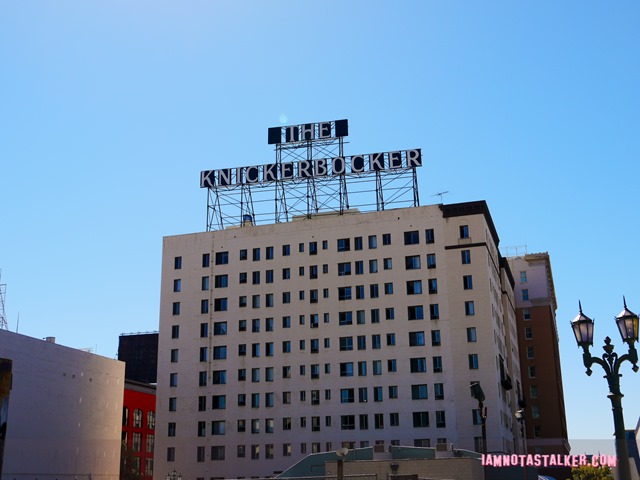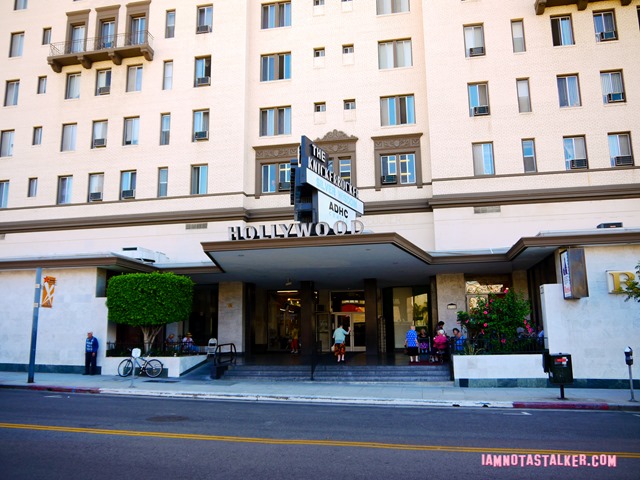 Still more.  On March 3rd, 1966, William Frawley, who was best known as I Love Lucy's Fred Mertz, was walking by the Knickerbocker when he suffered a heart attack.  His nurse dragged him into the hotel, where he passed away a few minutes later.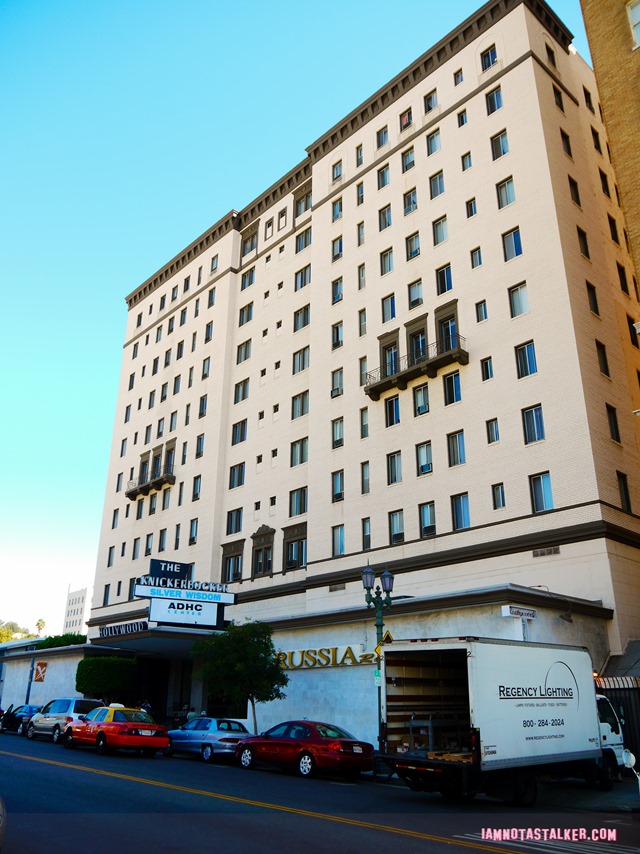 And finally, on the night of Halloween 1936, Harry Houdini's widow, Bess, conducted a tenth and final séance, in an attempt to make contact with the former magician, on the rooftop of the Knickerbocker.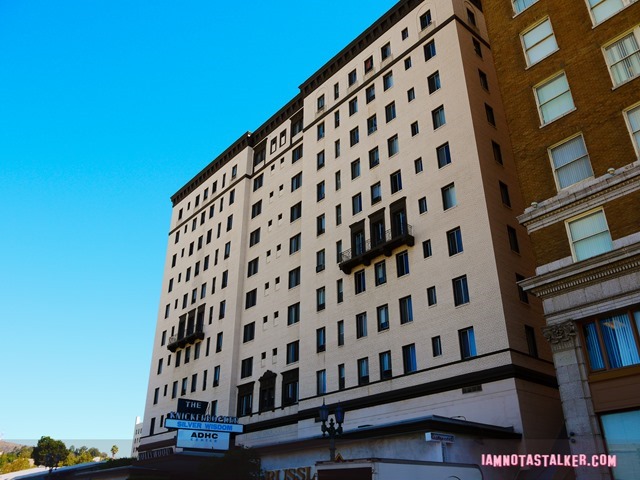 The Knickerbocker is also a filming location!  The building was seen in the background of the 1950 movie 711 Ocean Drive.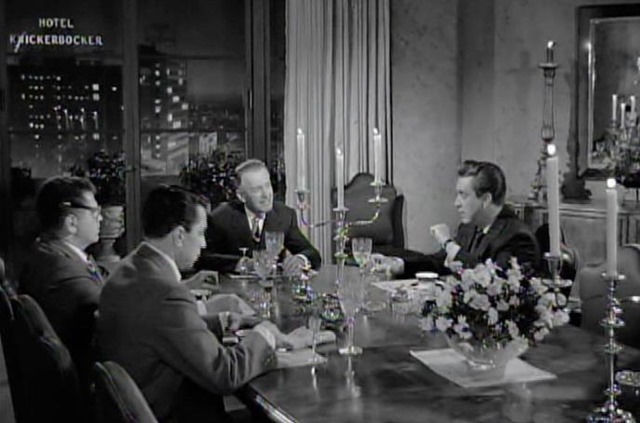 In 1954, Stan Laurel and Oliver Hardy were bombarded for a surprise taping of This Is Your Life in Room 205 of the hotel.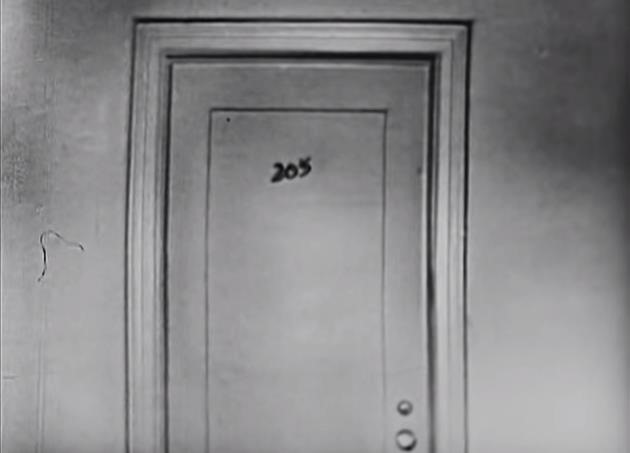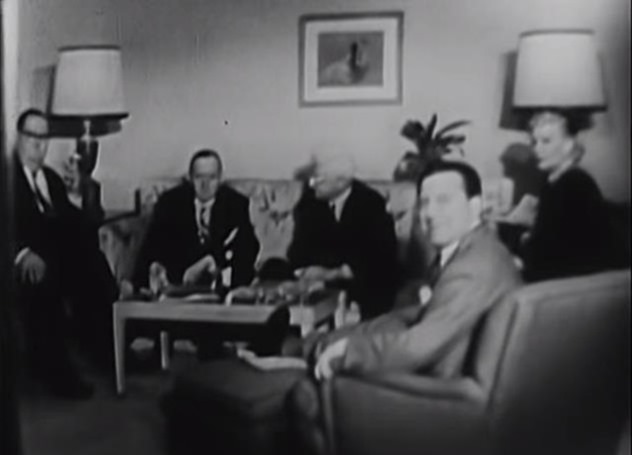 You can watch that episode by clicking below.
And while many websites state that The Knickerbocker was where Benjamin Braddock (Dustin Hoffman) and Mrs. Robinson (Anne Bancroft) initially met up to conduct their affair in The Graduate, that information is incorrect.  The couple actually met up at The Palm Bar inside of the now defunct Ambassador Hotel.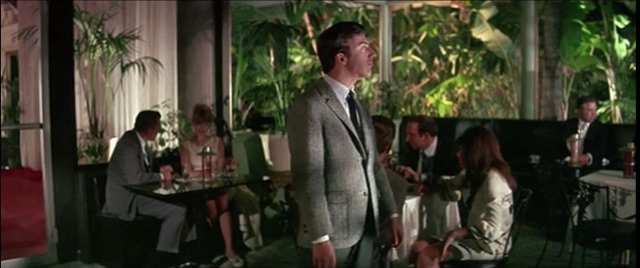 You can watch a Mysteries & Scandals episode about The Knickerbocker by clicking below.
For more stalking fun, follow me on Facebook, Twitter, Instagram and Los Angeles magazine online.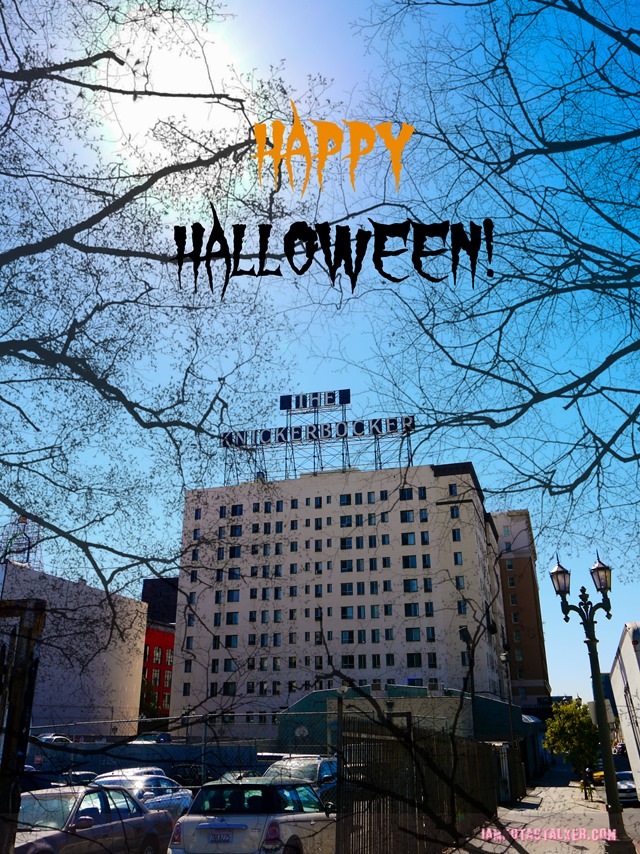 I hope all of my fellow stalkers have a safe and fun Halloween!  Until next time, Happy Stalking! 

Stalk It: The Knickerbocker Hotel is located at 1714 N. Ivar Avenue in Hollywood.
84882