24/7 Restaurant
Apr 28th, 2015 | By
Lindsay
| Category:
This and That
All stalkers have those locations – the ones that, despite years of searching, remain on our unfound list.  Miraculously (and thanks to an insane amount of good fortune), I managed to track down one of mine recently, after over a decade of hunting for it!
During the early 2000s, I had major girl crushes on both Mary-Kate and Ashley Olsen.  (Truth be told, I still love their movies, as evidenced in this post.)   In 2003, I came across the image below in a magazine (though I can't for the life of me remember which magazine), thought it was adorable, cut it out and pasted it to the front of my acting class notebook.  Every time I looked at it, I wondered at which diner the photograph had been taken.  From time to time, I would search for the place, but because I had so little to go on (I wasn't even sure if it was in L.A.), I figured it would never be found.  Flash forward to this past January when I randomly got inspired to do some sleuthing.  I happened to spot the picture, as well as other images from the shoot, on the Mary-Kate and Ashley Fan website and was floored to see that the name of the photographer, Gail Albert, was mentioned.  I did a Google search to see if I could find contact information for Gail, came across her website and emailed her.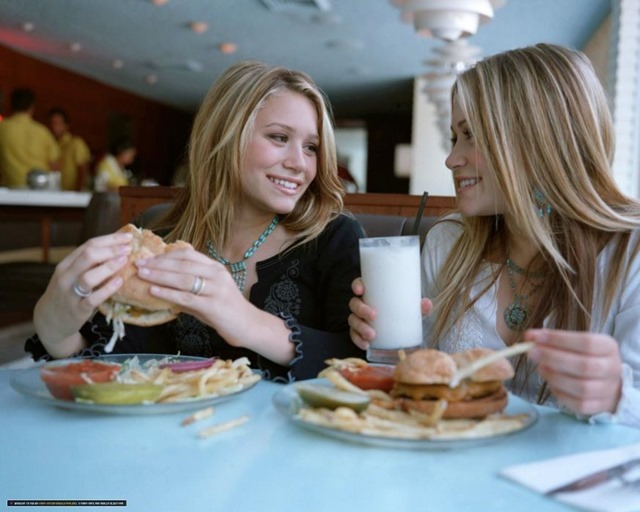 That email was sent with feeble hope.  For one, I never thought that Gail would get back to me and, if she did, I never thought she'd recall the diner's location and, if by some miracle she did remember, never did I believe the place would still be in operation!  Well, not only did she reply (within just a few hours, no less!), but she informed me that the shoot had taken place at the 24/7 Restaurant at The Standard hotel in West Hollywood, which, miraculously, is still in existence!   My mind was absolutely BLOWN over the news and I could NOT have been more excited to get out there to see the restaurant for myself!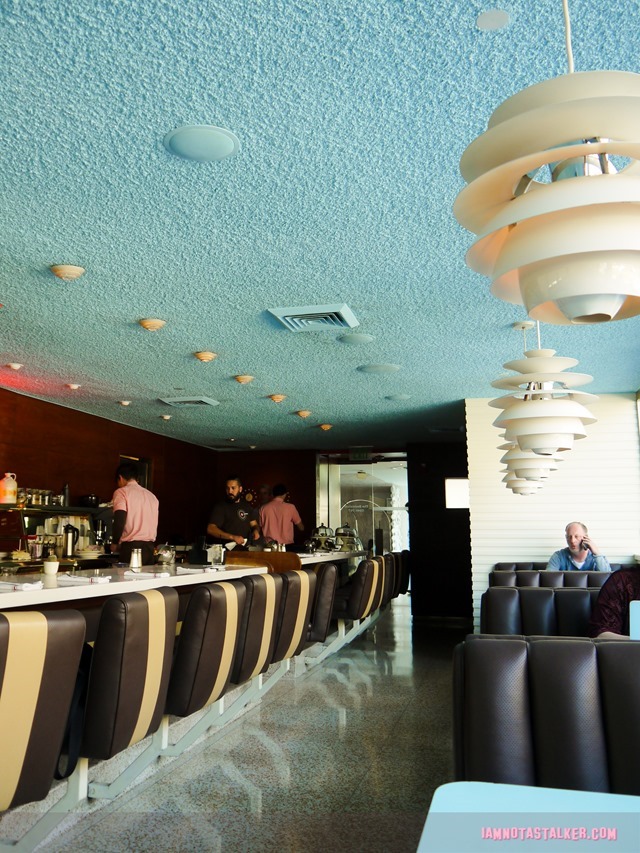 I have been to The Standard many times over the years (and even blogged about it back in 2008), but, for whatever reason, had never ventured inside 27/7 Restaurant.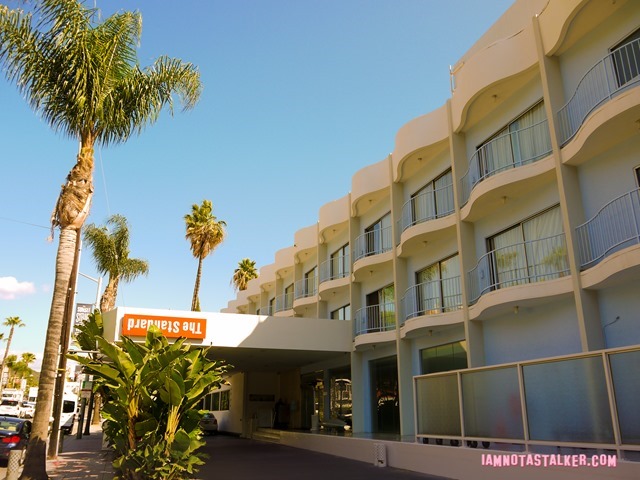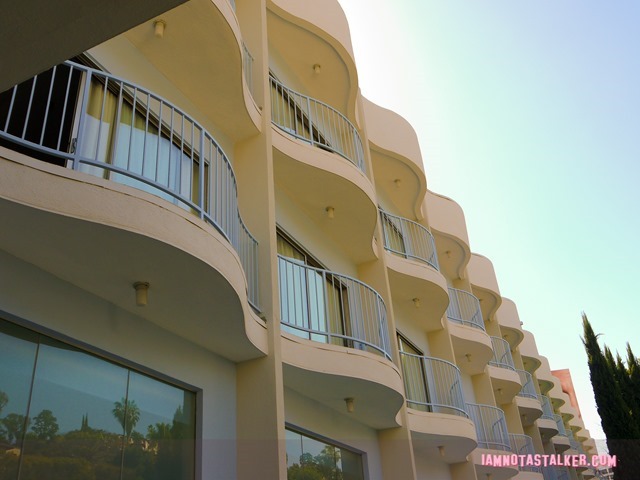 The Standard was originally built in 1962 as the Thunderbird Motel.  For a time it operated as the Hollywood Sunset Hotel and then as a retirement home before being taken over by hotelier Andre Balazs in 1998.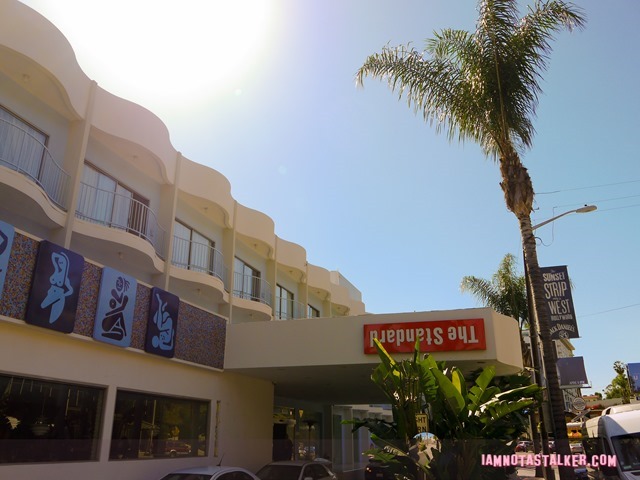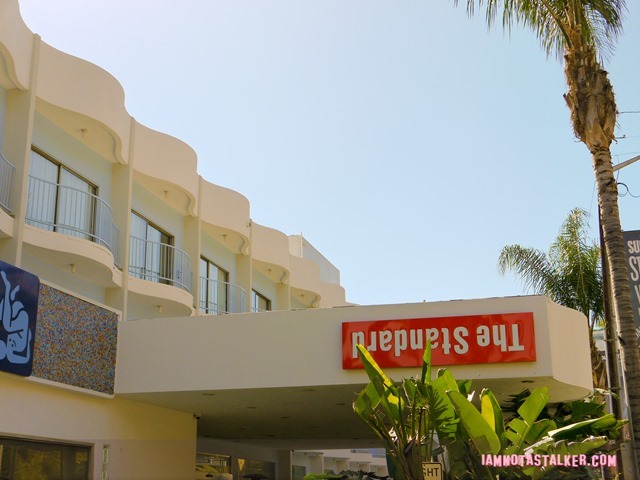 Balazs hired production designer Shawn Hausman to remodel the interior of the property and the result of her efforts is spectacularly unique.  The lobby's most famous feature is the glass display case located behind the front desk, which exhibits live performance art (usually of the nude variety).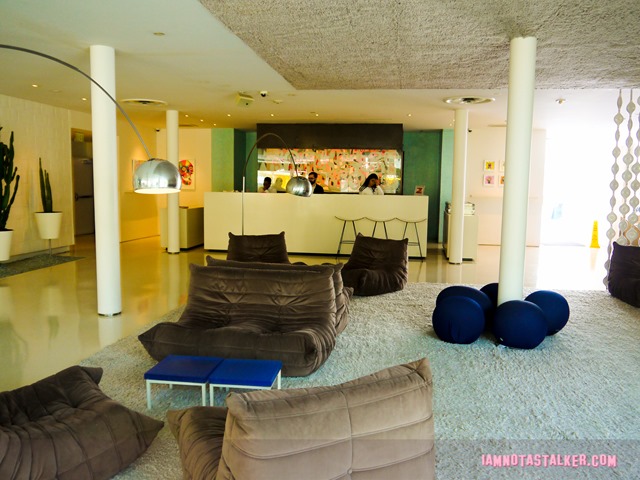 The lobby also features shag-carpeted ceilings and walls;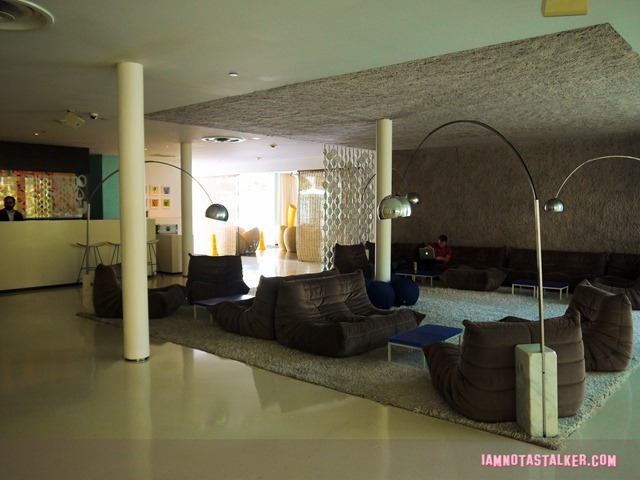 hanging bubble chairs;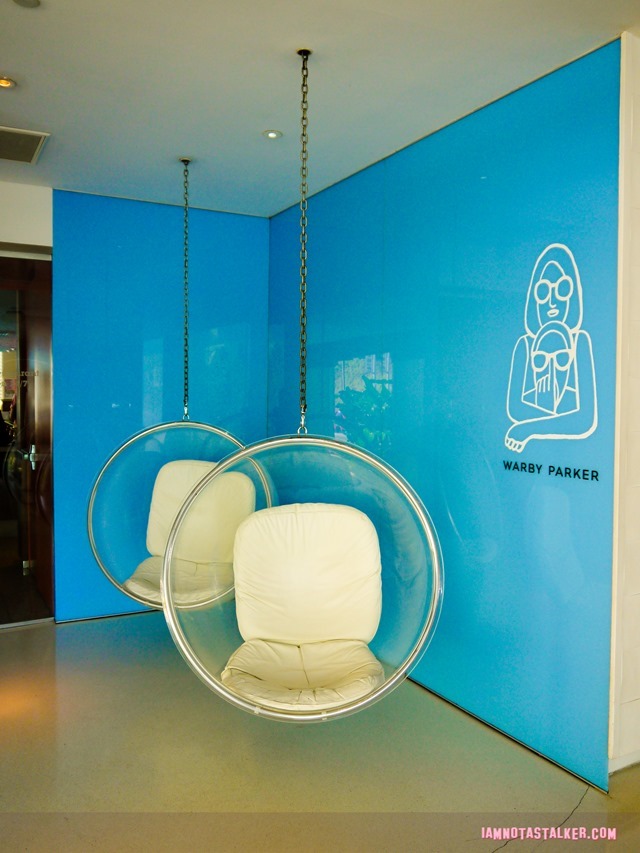 and a pool flanked by royal blue AstroTurf.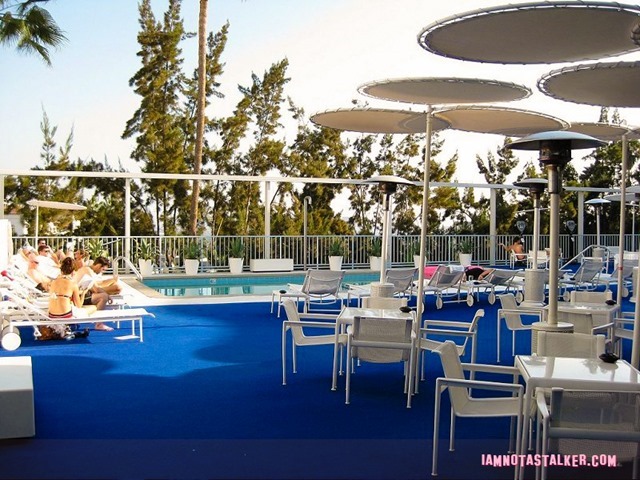 The property opened as The Standard, Hollywood Hotel in 1999 and, thanks to its retro-modern aesthetic and celebrity investors, including Leonardo DiCaprio, Benicio Del Toro, Cameron Diaz and The Smashing Pumpkins' D'arcy Wretzky and James Iha, the place became an instant hit with the It Crowd.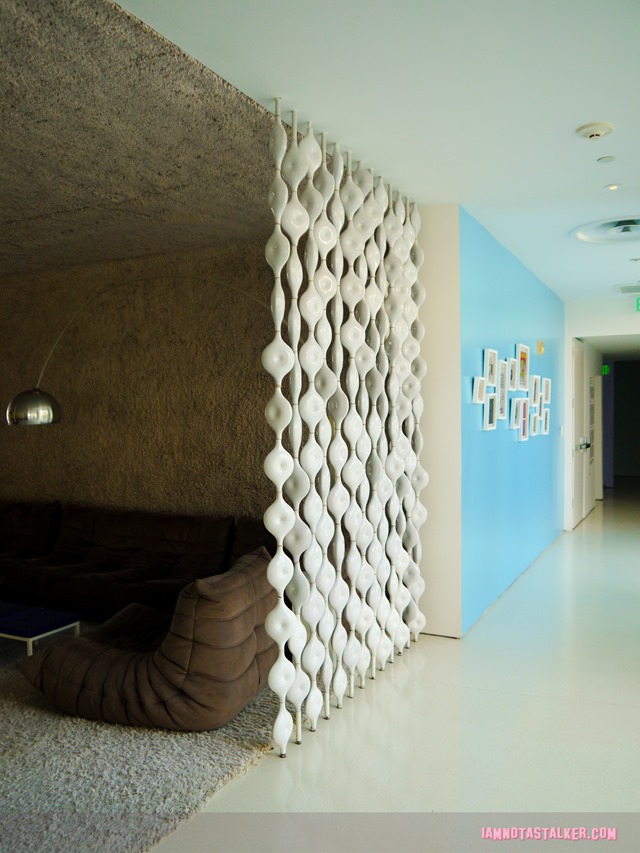 27/7 Restaurant, which originally had no name but was simply referred to as "the restaurant," is located off of The Standard's lobby.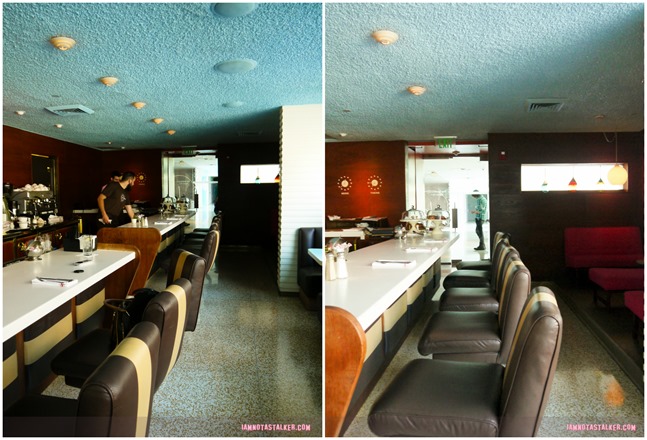 I was absolutely floored to see that virtually nothing about the place had been changed since Mary-Kate and Ashley's 2003 photo shoot.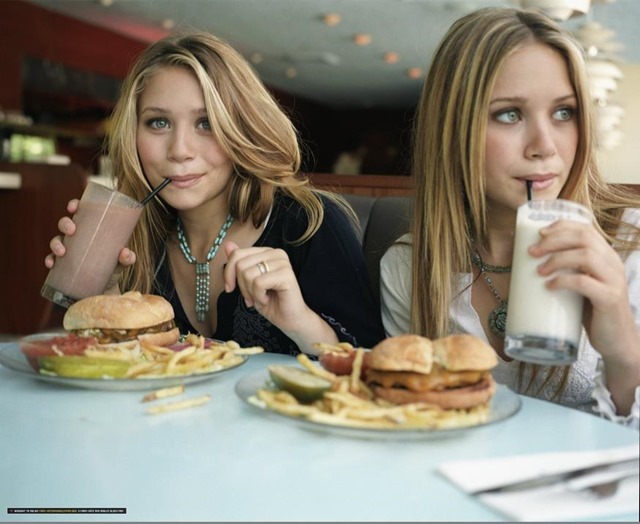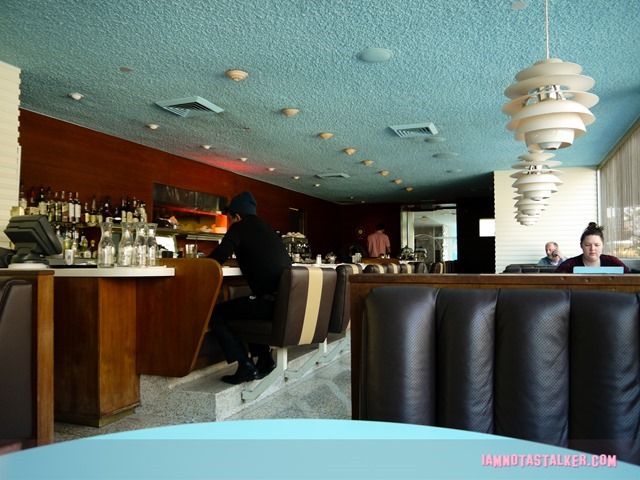 Unfortunately though, my server did inform me that a remodel might be occurring in the near future, so if you would like to see the restaurant in its current state, I would get out there quickly.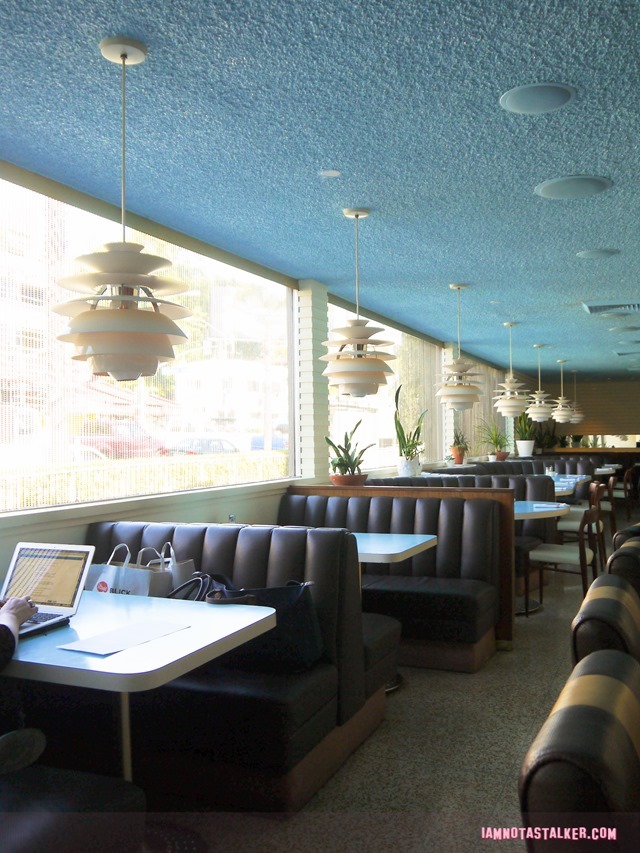 I cannot express how nice the wait staff at 24/7 Restaurant were!  Their friendliness was such a welcome change from what I had experienced just a few hours prior at the 18th Street Coffee House in Santa Monica.  Not only did my server tell me that I was welcome to take all of the photographs of the place that I wanted, but when I asked if he could take a picture of me in the same booth where MK & A sat, not only did he happily oblige, but he snapped about a dozen pics just to make sure he had captured the correct angle!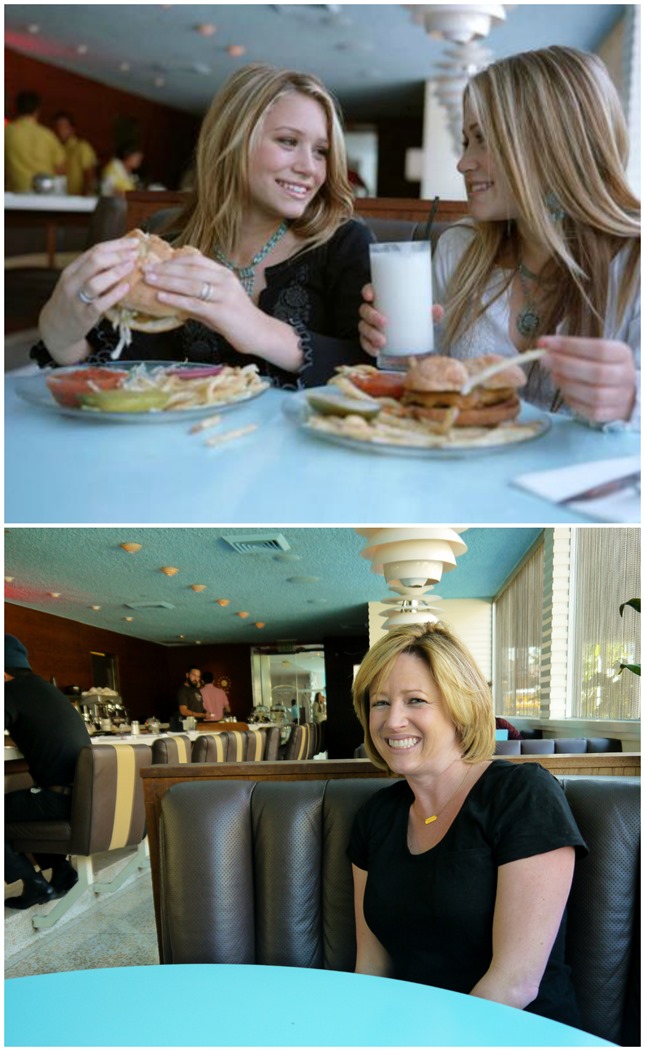 For those fellow stalkers who also want to re-create the photo, Mary-Kate and Ashley posed in the fifth booth from 24/7's entrance during the shoot.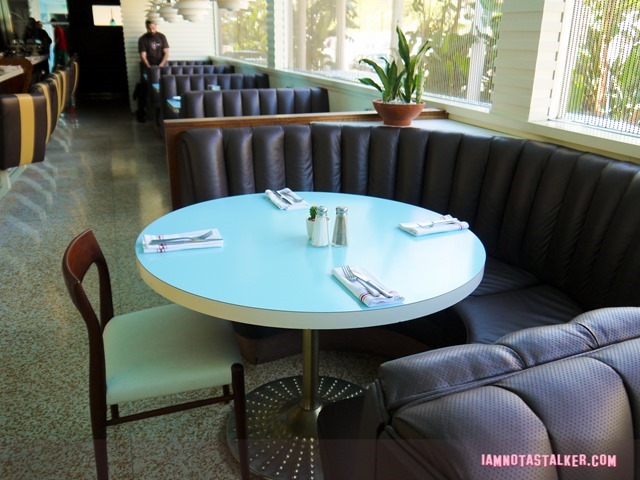 The Standard, Hollywood Hotel is also a filming location.  In the Season 3 episodes of Sex and the City titled "Escape from New York" and "Sex and Another City," Carrie Bradshaw (Sarah Jessica Parker) and the girls stayed at The Standard while vacationing in L.A.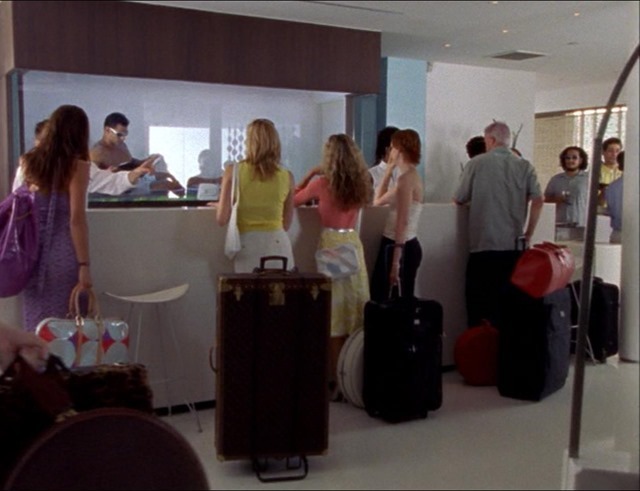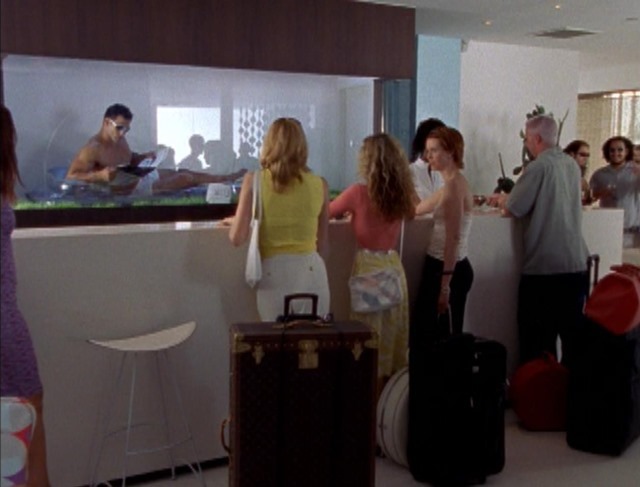 The hotel was used quite extensively in the episodes.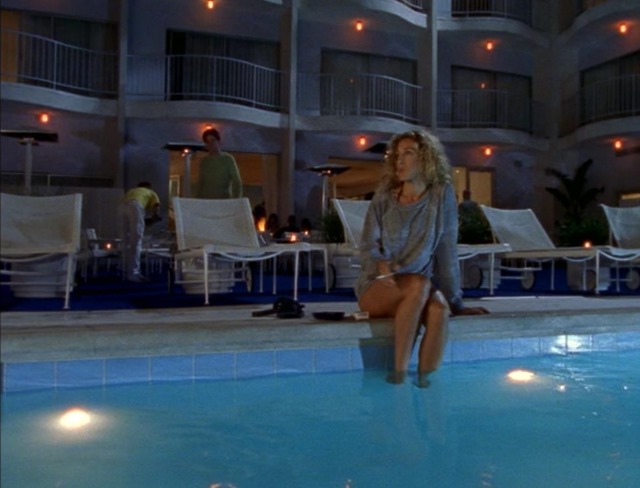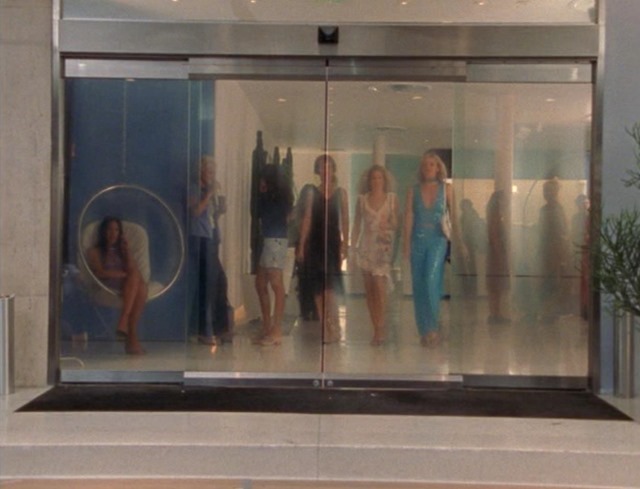 If only I had a pair of different colored shoes!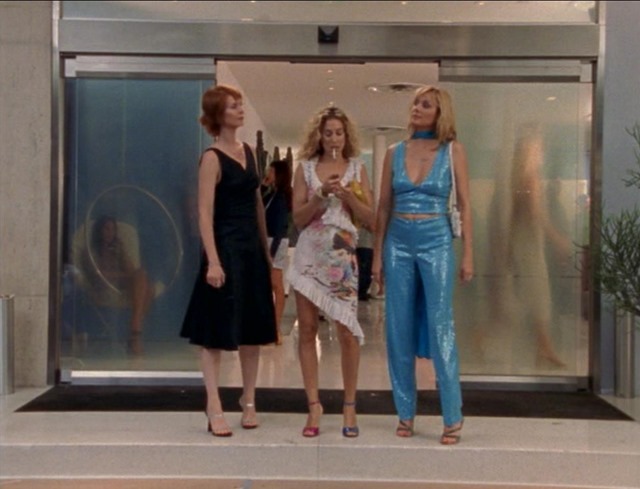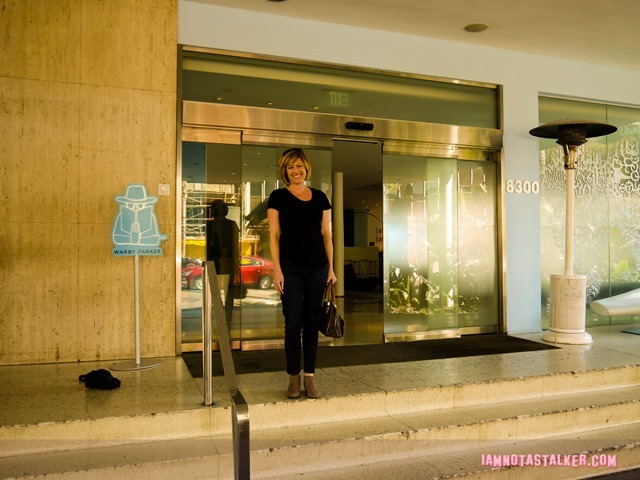 In the episodes, Carrie stayed in one of The Standard's real life rooms – Room 322.
The spot where Carrie had some trouble navigating up a hill in her rented stick shift can be found on the eastern side of the hotel, on North Sweetzer Avenue.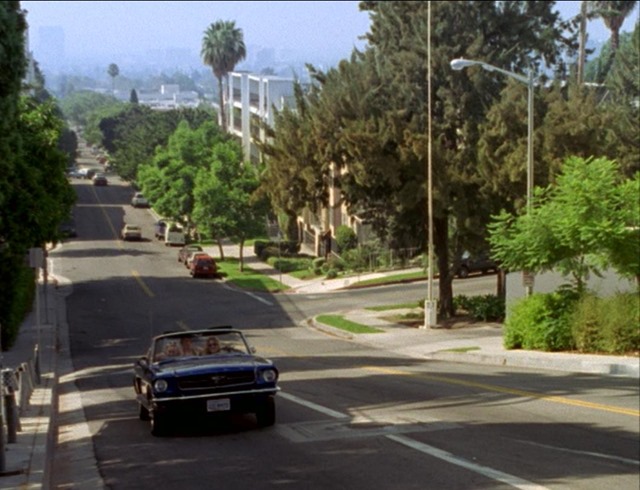 The Standard was also featured in the Season 3 episode of Entourage titled "I Wanna Be Sedated," in the scene in which Turtle (cutie Jerry Ferrara) and Johnny 'Drama' Chase (Kevin Dillon) search for Saigon, who played himself.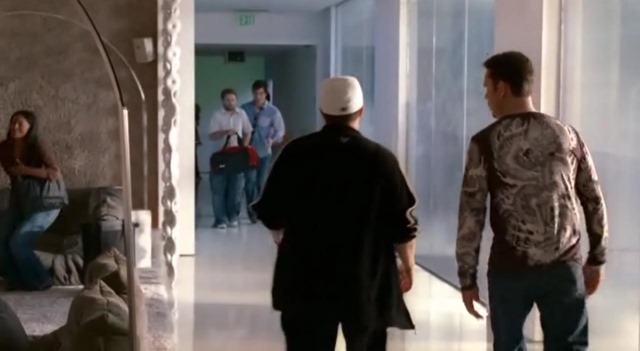 Things do not quite go as planned and Drama winds up being hung upside-down from one of The Standard's balconies.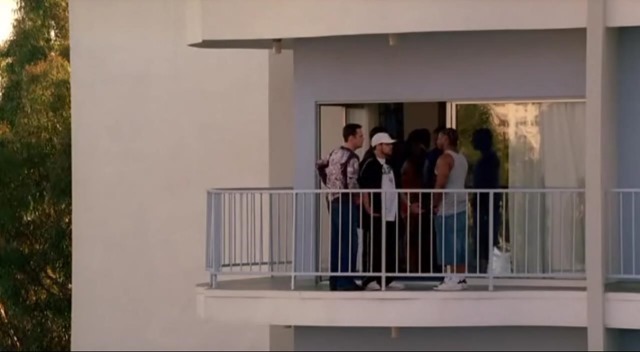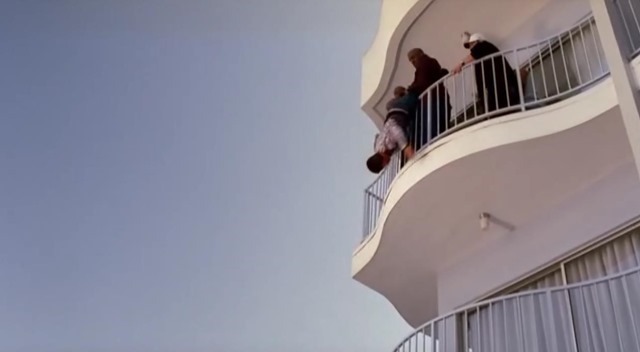 The Standard was also where Britt Reid (Seth Rogen) threw a rather raucous hotel party at the beginning of the 2011 flick The Green Hornet.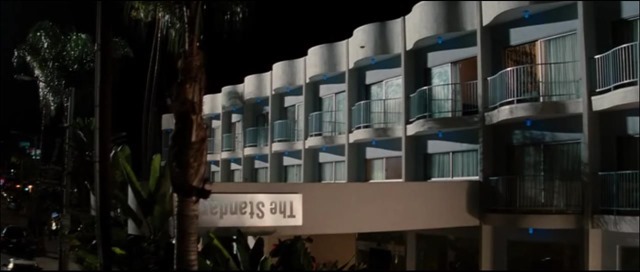 Ally Hilfiger and Jaime Gleicher stayed at The Standard while visiting L.A. in the 8th episode of the MTV reality series Rich Girls, but, unfortunately, I could not find a copy of the episode anywhere with which to make screen captures.
For more stalking fun, follow me on Facebook, Twitter, Instagram, Los Angeles magazine and Discover Los Angeles.
Until next time, Happy Stalking! 

Stalk It: 24/7 Restaurant is located inside of The Standard, Hollywood Hotel at 8300 Sunset Boulevard in West Hollywood.  You can visit the hotel's official website here.
89046