Mary Miles Minter's Former Mansions
Oct 13th, 2015 | By
Lindsay
| Category:
Haunted Hollywood
,
This and That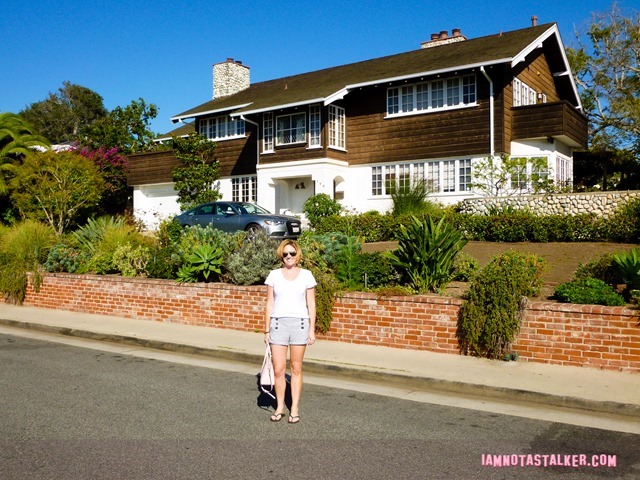 The death of William Desmond Taylor remains one of Hollywood's most notorious unsolved mysteries, over 90 years after its occurrence.  On the evening of February 1st, 1922, the 50-year-old director was shot and killed in his Westlake apartment complex.  Though there were suspects aplenty, no one was ever indicted in the murder and the case was officially closed without resolution (for the second time) on February 23rd, 1938, never to be re-opened.  Common belief, though, has long since held that the guilty party was Charlotte Shelby, the mother of 19-year-old starlet Mary Miles Minter, with whom Desmond was said to be having an illicit May-December affair.  I became fascinated with the case after reading Tinseltown: Murder, Morphine, and Madness at the Dawn of Hollywood and stalked the site of Taylor's former bungalow as part of my 2014 Haunted Hollywood postings.  So this year I thought it only fitting to venture out to visit two mansions that once belonged to Mary and Charlotte, the addresses of which I found thanks to my buddy E.J. Fleming's new book, Hollywood Death and Scandal Sites: Seventeen Driving Tours with Directions and the Full Story.
The life of Mary Miles Minter was a strange one.  The actress was born Juliet Reilly on April 25th, 1902 in Shreveport, Louisiana.  Her mother, then known as Lilla Pearl Reilly, soon tired of what she deemed a lowly existence in the Bayou and moved Juliet and her sister, as well as her widowed mother, Julia Miles, to New York, hoping to catch a taste of the good life.  Lilla changed her name to Mrs. Charlotte Shelby and quickly became the stage mom to end all stage moms, pushing her daughters into the limelight.  Charlotte was the OG momager.  Before there was a Dina Lohan, before there was a Kris Kardashian, there was a Charlotte Shelby.  It wasn't long before Juliet caught the eye of theatre producer Charles Frohman, who hired the nine-year-old to act in rather sexy stage productions.  When Juliet's age was questioned by child labor advocates, Shelby's response was to acquire the birth certificate of a 16-year-old dead relative named Mary Minter and pass it along as her daughter's.  The scheme worked and from that point on the youngster was known as Mary Miles Minter.  Shortly thereafter, Charlotte relocated the family to Los Angeles and Mary quickly secured a $1.3-million contract with film magnate Adolph Zukor, going on to act in 54 silent films.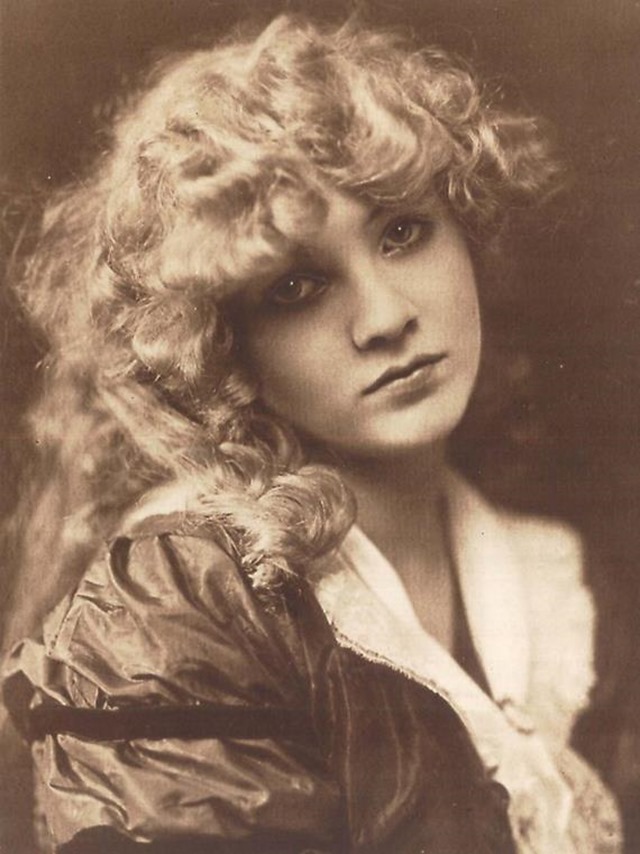 After finding success, Charlotte, using Mary's money, leased the family a mansion in Hancock Park that had once belonged to silent screen star Mary Pickford.  Today, the estate, which still stands at 56 Fremont Place, is a popular filming location, appearing in everything from Taken (screen capture below) to CSI: Miami to Beverly Hills, 90210.  During the time the family was living there, Mary landed a role in the 1919 movie Anne of Green Gables.  William Desmond Taylor, who was then 47, was the director.  For 17-year-old Minter, it was love at first sight.  Though rumors of an affair between the two are still persistent to this day, Tinseltown author William J. Mann asserts that Taylor kept her at arms length.  Either way, Mary was smitten and wanted nothing more than to marry Desmond, retire from the film industry and have his children.  Charlotte would have none of it, though.  Mary was her meal ticket and she did not want the gravy train to end.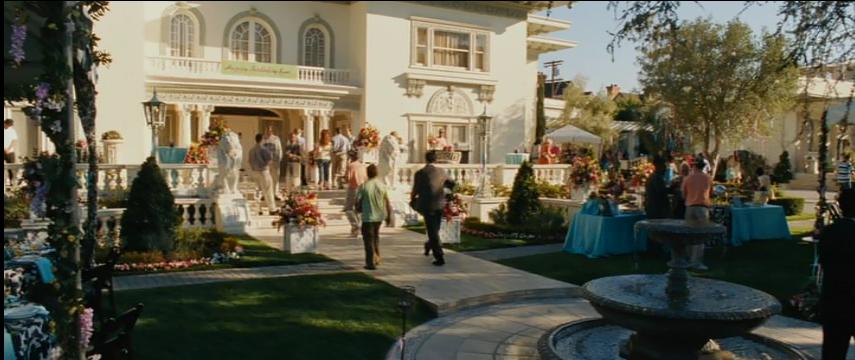 In late 1920, when the lease on the Hancock Park mansion was up, the family headed to the East Coast for a brief vacation.  Upon returning, Charlotte, using Mary's money once again, purchased a 20,000-square-foot, 3-story, 40-room mansion that they named Casa de Margarita (or Casa de Marguerite, depending on which website you are reading).  They lived at the property for a short time before beginning a renovation project in the fall of 1921, at which point they relocated to a house at 2039 Hobart Boulevard in Los Feliz, where they remained until the spring of 1922.  It was while they were living on Hobart that Taylor was murdered in his bungalow.  Mary's career came to an almost screeching halt.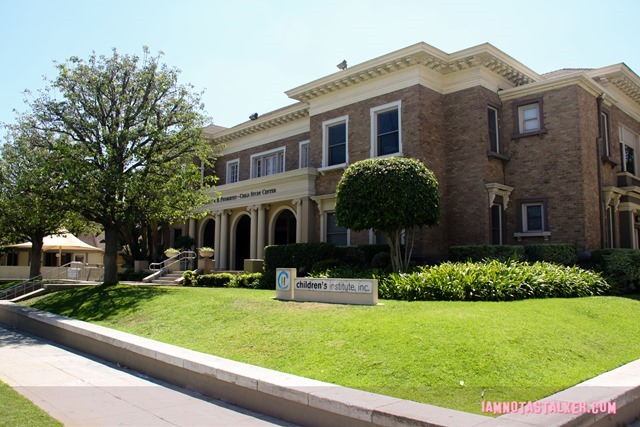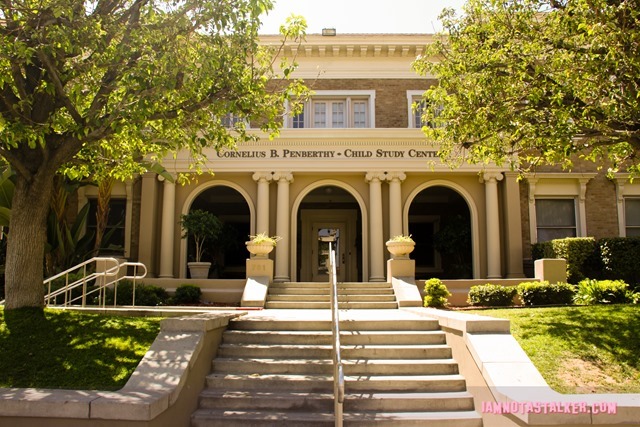 Charlotte was immediately painted as a prime suspect.  Shelby had vocally opposed her daughter's adoration of Taylor for years, had done everything she could to keep the two apart, and had even once threatened him publicly, saying "If I ever catch you hanging around Mary again, I will blow your goddamned brains out."  A grand jury was convened at one point, and while they chose not to indict her, the murder plagued both Charlotte and Mary for the rest of their lives.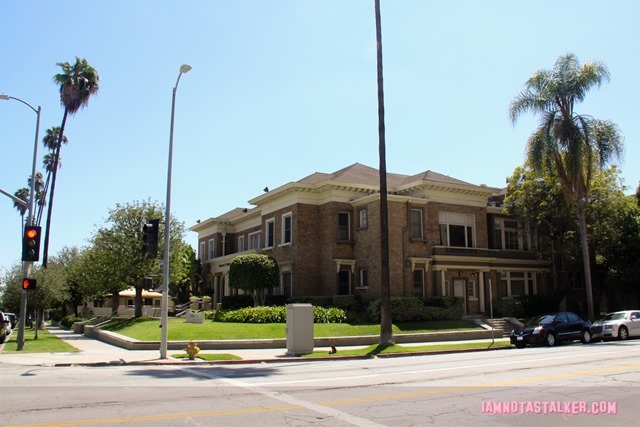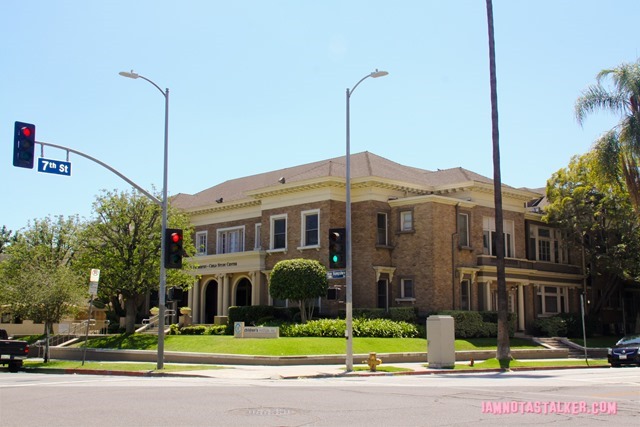 At the time of William's murder, Hollywood was in a precarious position thanks to the Fatty Arbuckle scandal, which had hit the industry hard financially.  Studios did not want their stars to have connections to any sort of salacious behavior as it proved detrimental to the success of their movies.  The Famous Players-Lasky Corporation decided that Mary had to go.  When she was informed that her contract would not be renewed, she was just shy of her 21st birthday.  The unemployed actress had just moved out of Casa de Margarita and into a Hollywood Hills bungalow.  The move had caused an estrangement between the star and her mother and, unfortunately for Mary, it was Charlotte who held the purse strings.  Without a studio contract, she no longer had a way to pay the bills.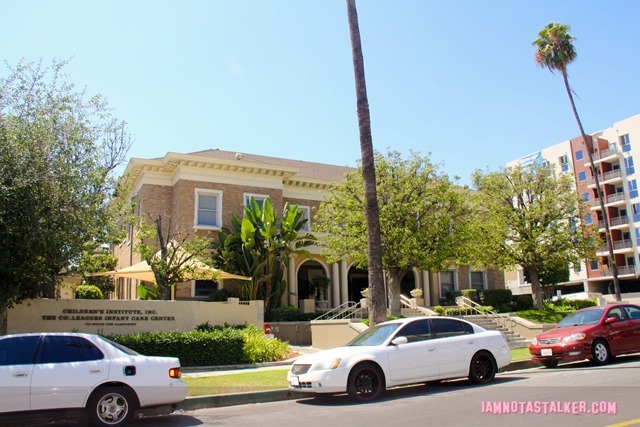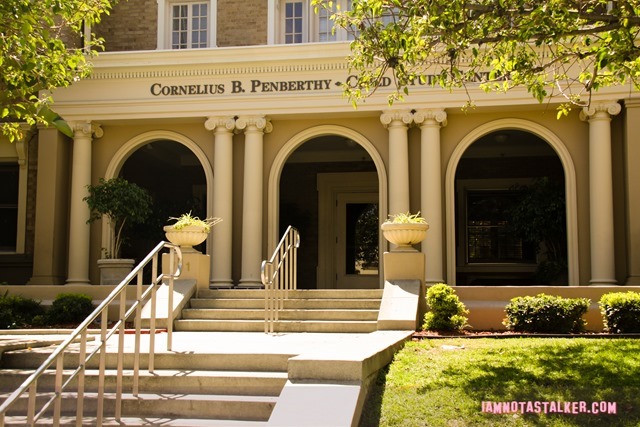 By the summer of 1923, Mary was in dire straits.  She was broke, had lost the love of her life, her career had disappeared, she had developed a heroin problem and gained a large amount of weight.  To stir up publicity (which would hopefully lead to a job), she created a fake story claiming an attempt had been made on her life and that the killer's intentions had been to forever silent her on what she knew about Taylor's death.  Neither the police nor the tabloids bought her story, though.  The starlet then moved to New York for a time, hoping to carve out a career on the stage, but it never took shape.  She eventually began legal proceedings against Charlotte in order to regain the money she made as a young star.  For reasons that are not entirely clear, but that I am guessing have to do with the lawsuit, Shelby was forced to sell Casa Margarita at auction in December 1932.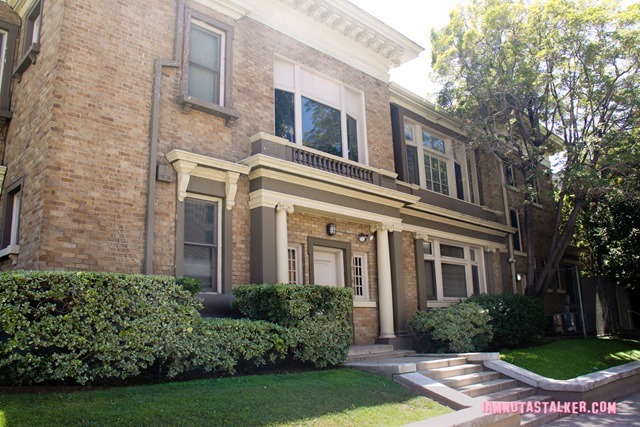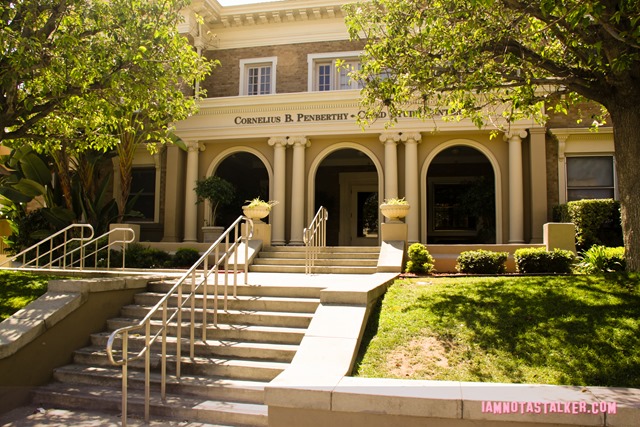 Mother and daughter eventually reconciled.  Ever the shrewd businesswoman, Charlotte had invested Mary's money rather wisely and the two moved in together, first to an estate in Beverly Hills and then, in the 1950s, to a spacious, 6-bedroom, 9-bathroom (!!!), 5,501-square-foot home known as the Bishop Conaty House in Santa Monica.  The pad, which sits on 0.46 acres, was originally constructed in 1907 for the Reverend Bishop Thomas Conaty of Los Angeles and San Diego.  Charlotte and Mary would live there for the rest of their days.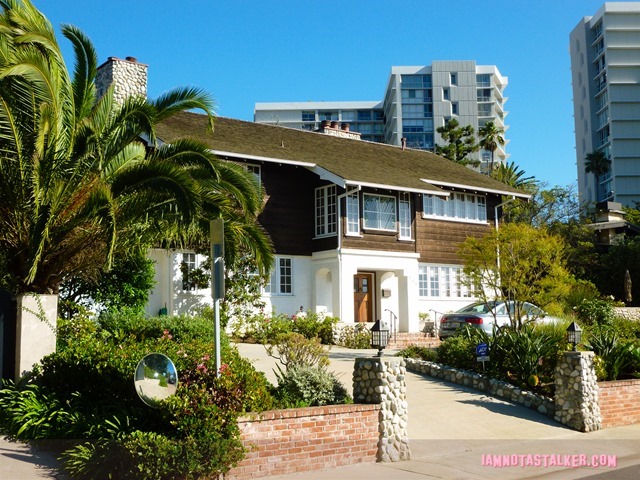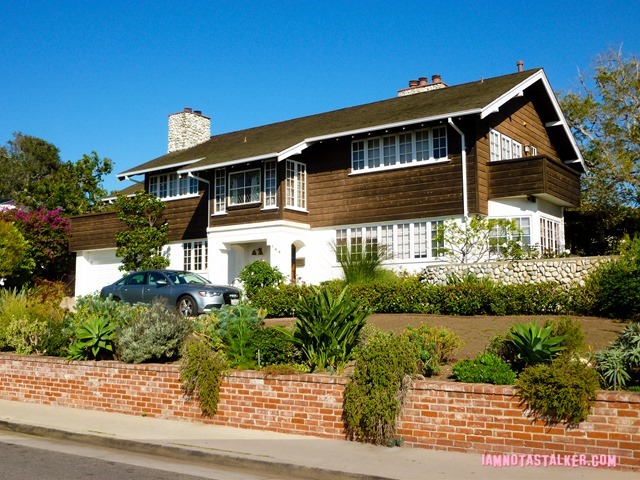 Mary's later years were not happy ones.  The former starlet started turning into a recluse.  Shortly after Charlotte passed away in 1957,  Minter married a real estate developer named Brandon O'Hildebrandt.  When he passed away in 1965, she grew even more reclusive.  Last year I attended a Q&A about Tinseltown and photographer Michael Childers happened to be in attendance.  He spoke of meeting Minter at her home in her final years and described her existence as a very "Whatever Happened to Baby Jane? situation."  Apparently, the then obese actress surrounded herself with photographs from her younger years and continued to wear the hairstyle and clothing from her movie star days.  On one particularly bad night in 1981, a robber broke into Mary's residence, tied her up and stole $300,000 worth of items.  It was later discovered that her caretaker was behind the theft.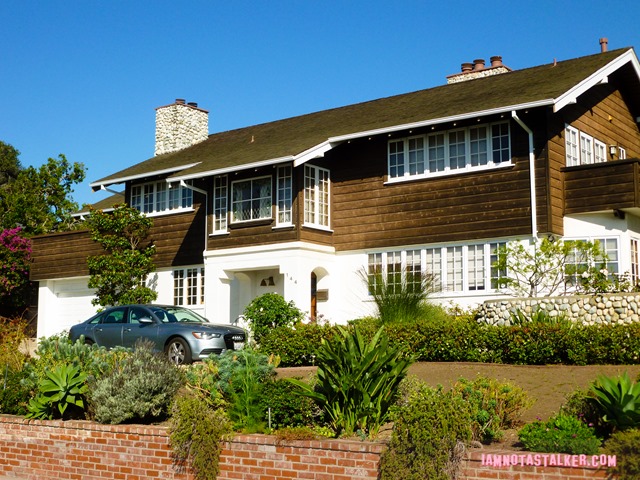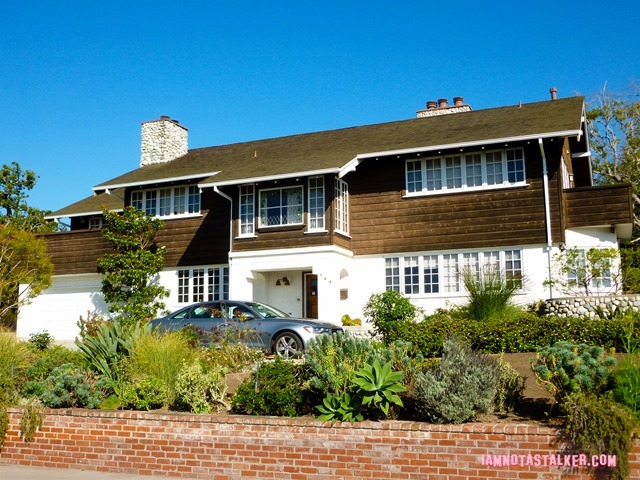 On August 4th, 1984, Mary Miles Minter passed away silently at the home, her film legacy largely forgotten, but her entwinement with one of Hollywood's most infamous unsolved murders still very much intact.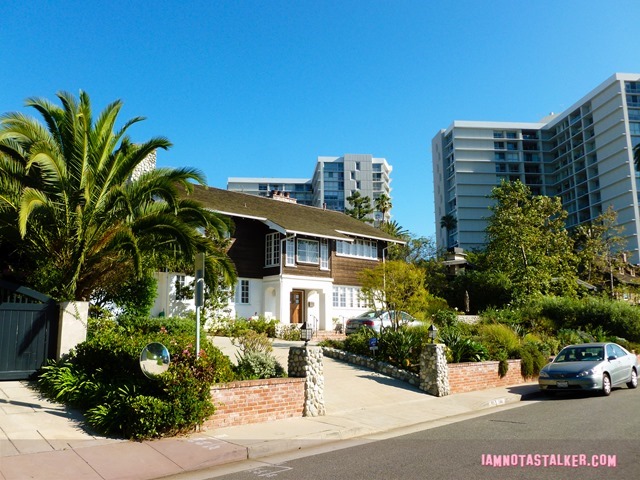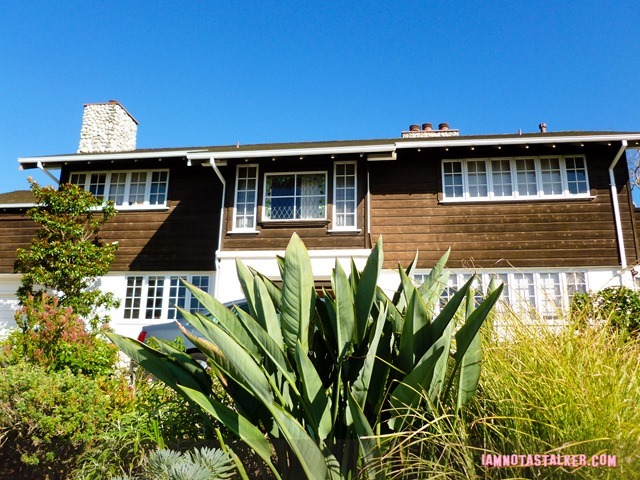 Casa de Margarita served many incarnations after it was sold by Charlotte in 1932.  For a time the property was utilized by a seminary, then it became a home for unwed mothers, and then a shelter for children.  Today, it is a family service center named Children's Institute, Inc.  According to this article, the dwelling still boasts much of its original décor, including large fireplaces, a grand staircase, built-in bookcases, a central courtyard with a fountain, and hardwood flooring.  It is also supposedly haunted.   You can see some interior photos of it here.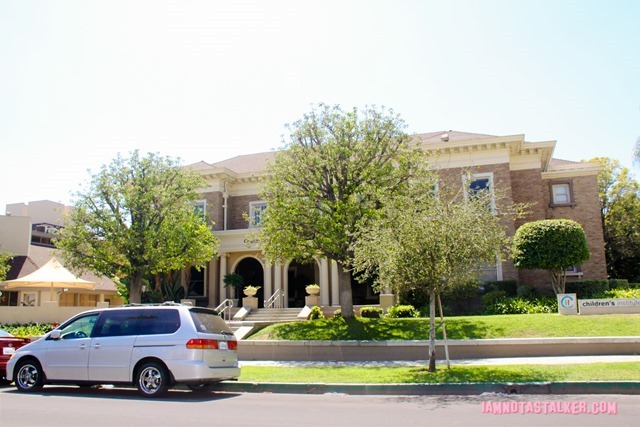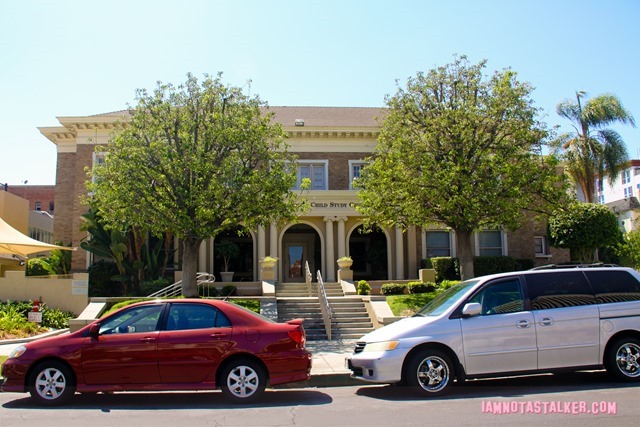 A big THANK YOU to my friend E.J., of The Movieland Directory website, for providing these addresses.  For those who are as into Haunted Hollywood locales as I am, I highly recommend his book Hollywood Death and Scandal Sites: Seventeen Driving Tours with Directions and the Full Story (the second edition was just released via McFarland).  The tome is chock full of macabre spots (I swear, one year virtually all of my Haunted Hollywood locations came from the first edition), all of which are well-researched and well-documented.  As I have mentioned many times before, E.J. is one of the very few fellow stalkers whose information I trust.  He is a rare breed in this field in that his data is accurate, his locales unique (read: not regurgitated from all of the other websites out there), and his story-telling bar none!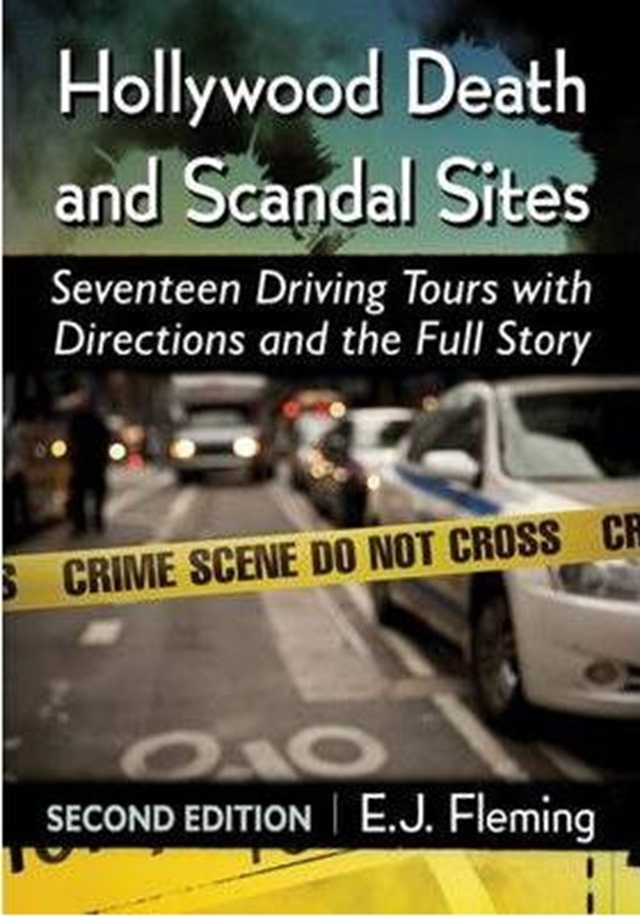 For more stalking fun, follow me on Facebook, Twitter, Instagram, Los Angeles magazine and Discover Los Angeles.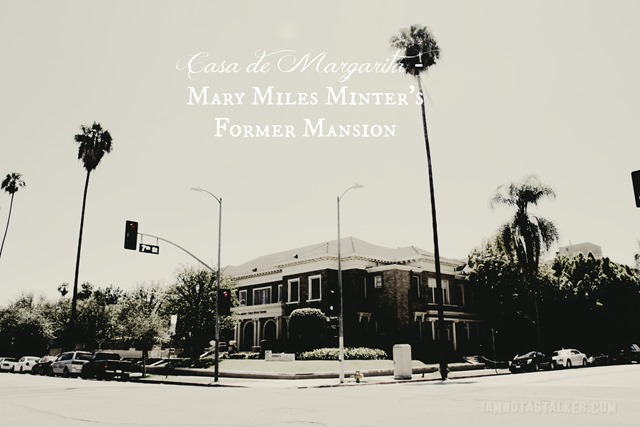 Until next time, Happy Stalking! 

Stalk It: Casa de Margarita, aka Mary Miles Minter's former mansion, is located at 701 South New Hampshire Avenue in Koreatown.  The home where Mary spent her final years can be found at 144 Adelaide Drive in Santa Monica.
92442