Halloween 2015
Nov 10th, 2015 | By
Lindsay
| Category:
Haunted Hollywood
,
This and That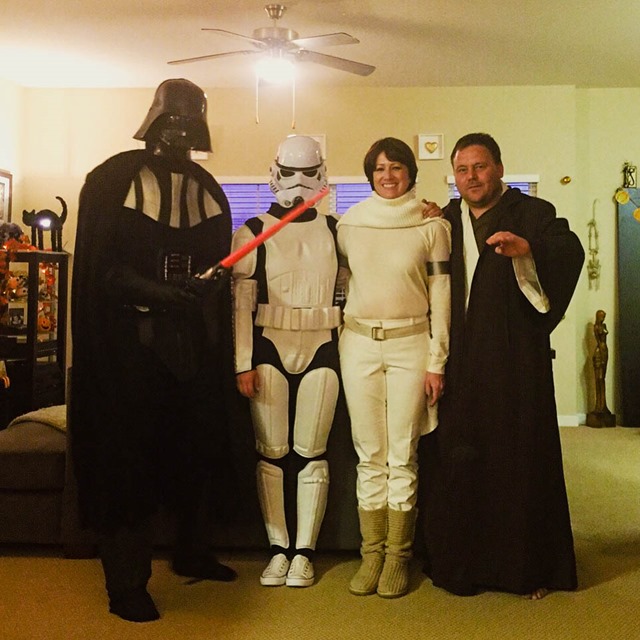 I know I say it every year, but this Halloween truly was the Best. Halloween. Ever.  As I mentioned on Monday, my best friend, Robin, and his girlfriend, Steffi, flew in from Switzerland to spend the week with us.  Halloween is not celebrated in Switzerland, so I was beyond excited to share my favorite holiday with them and we wound up turning it into a full weekend event.
Robin and Steffi arrived in L.A. on Friday evening and we immediately headed out to RISE of the Jack O'Lanterns at Descanso Gardens.  The Grim Cheaper and I spent last Halloween at RISE and absolutely loved it.  While I had heard that this year's display wasn't nearly as good, we wound up having a blast and it was the perfect low-key event for our friends' first night in town.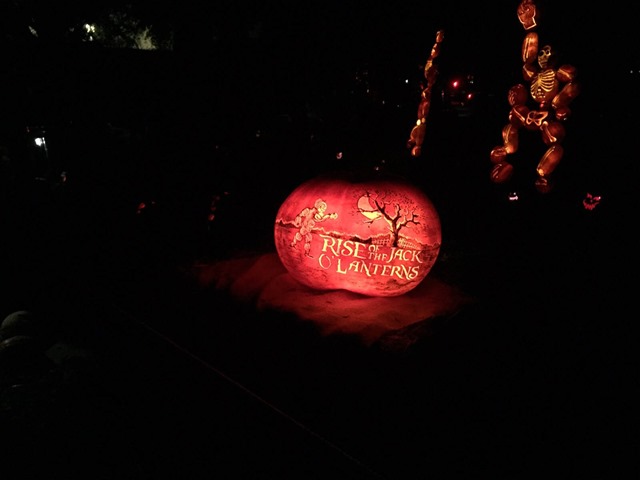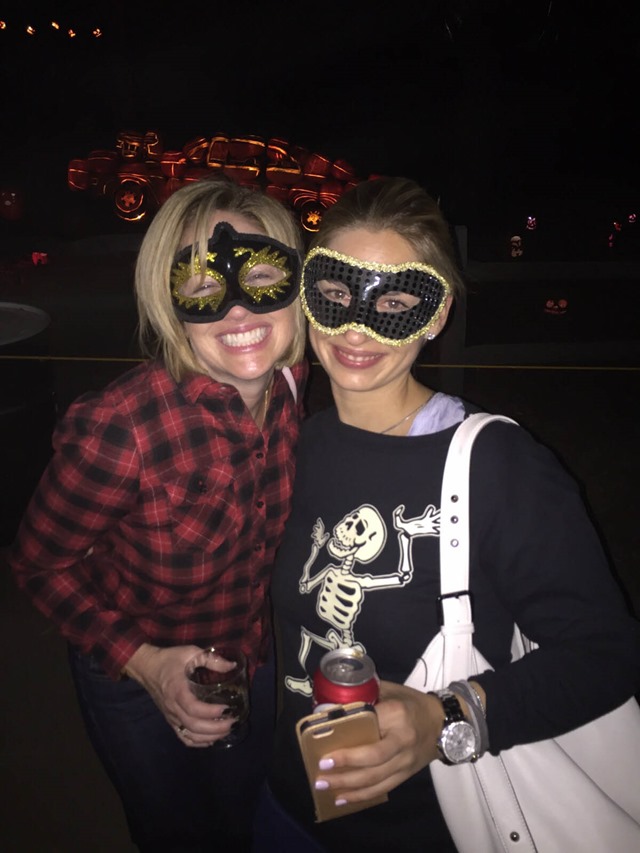 This year, RISE was exhibited at two L.A. locations, Descanso Gardens and Santa Anita Park.  (From everything I have read online and have heard from friends who went, the Santa Anita one was downright awful.)  The 2014 show at Descanso Gardens consisted of more than five thousand carved pumpkins displayed on a quarter-mile path and while this year's seemed noticeably smaller (probably due to the addition of the Santa Anita location), it was still incredible to walk through.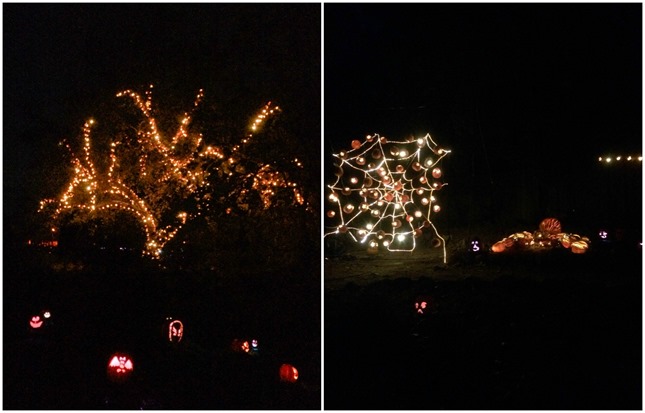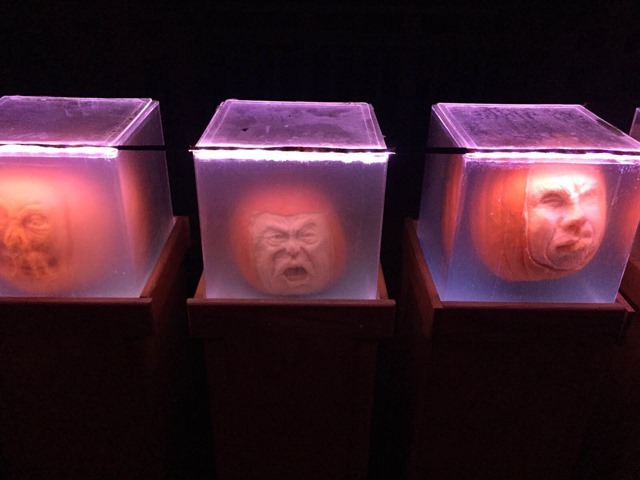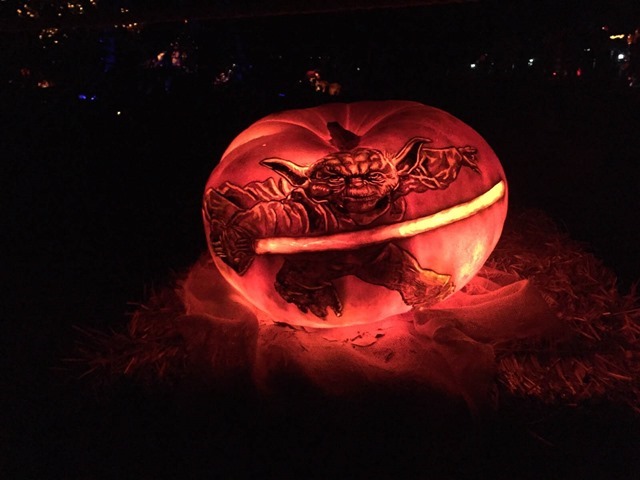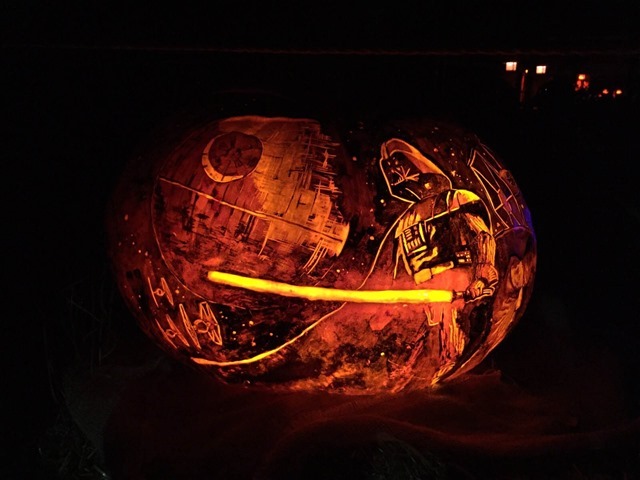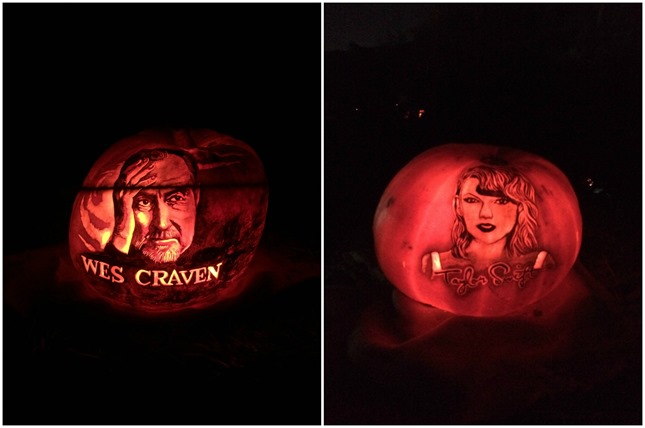 On Halloween morning, we woke up bright and early (far too early!) and headed back to Palm Springs, with a stop at Live Oak Canyon Pumpkin Patch along the way.  Live Oak, which I blogged about in 2013, is one of my favorite places to visit during the fall season and the GC and I never fail to make a trek out there each October.  The 450-acre property boasts picnic areas, countless food vendors, pony rides, a petting zoo, midway games, slides, an aviary, live entertainment, a tractor-pulled hayride, acres and acres of sunflowers, a massive 12,000-foot corn maze, a 12-acre pick-your-own pumpkin patch with more than 15 pumpkin varieties, and a large gift shop.  We spent quite a few hours there, visiting the petting zoo, picking pumpkins and traipsing through the corn maze, which we ended up getting stuck in due to the fact that one of the exit doors malfunctioned.  Still, a good time was had by all and I honestly cannot recommend stalking Live Oak Canyon more.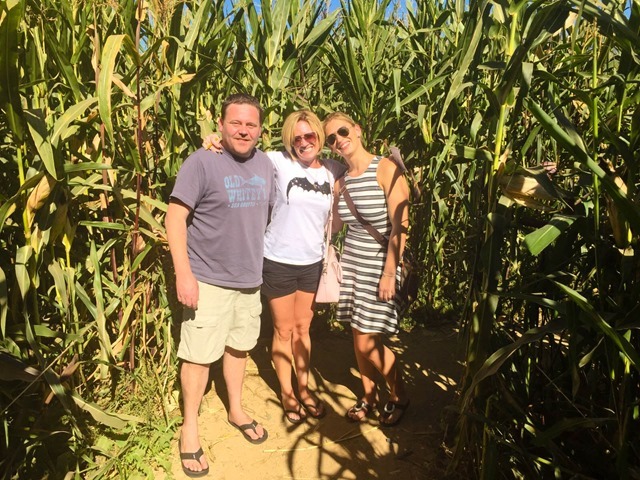 When I first learned that Robin and Steffi would be flying out for Halloween, I, of course, asked what they wanted to dress up as.  Robin didn't skip a beat, replying, "Something from Star Wars."  The 1977 flick is his favorite movie and he finally got me to watch it for the first time during a visit last year.  (Yes, you read that right – up until last year I had never seen the original Star Wars!)  So the movie not only has special meaning for him, but for our friendship.  When I suggested we all go as something from the franchise, Robin couldn't have been more excited and said, "This is like a dream come true!  Well, maybe not for you and Steffi." 

  Since I am anal about Halloween, I started locking down my costume back in August.  I figured that Steffi would most likely want to dress as Princess Leia, so I made an early decision to be Padme Amidala.   (That decision was an easy one once I laid eyes on Padme's amazing sweater cape!  It was love at first sight!)  As it turns out, the Grim Cheaper dressed as Obi-Wan Kenobi, Robin as Darth Vader and Steffi as a Stormtrooper (Robin wanted both the dark and light sides of the Force represented in our group), so I was the only one who was not from the original trilogy.  Whoops!  I loved my costume all the same, though.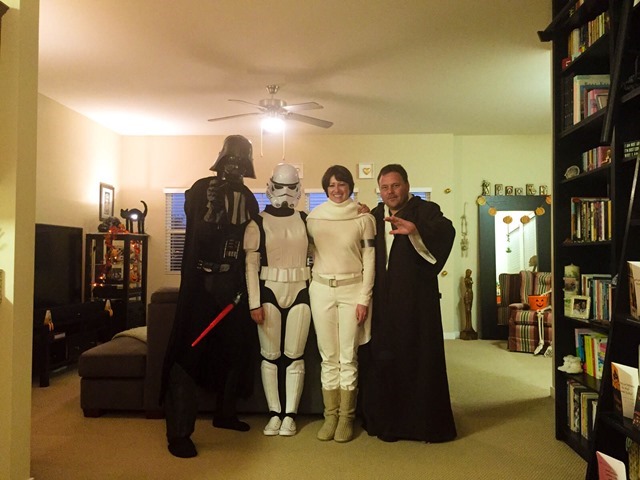 We had such a great time just being in our costumes and goofing off.  Robin was so in love with his that at one point he said he might wear it all week.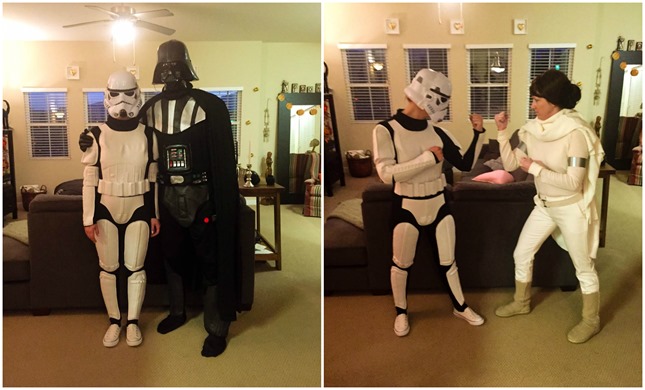 Frenemies!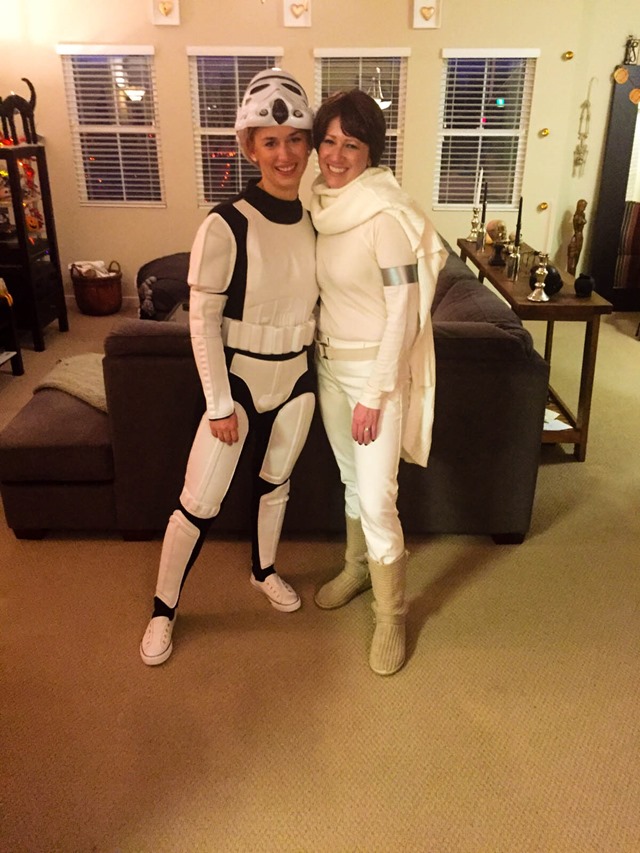 I did not like any of the ready-made Padme costumes available online, so opted to make my own.  I was afraid that it was going to be rather tough to put together, but it wound up being extremely easy.  Because I could not seem to find any DIY Padme costume advice when I was trying to figure out what to wear, I thought I would put together a list of what I purchased in case others wanted to re-create it.  So for those looking to make their own Padme Amidala costume, here you go!  The shirt came from Forever 21.  It is just a basic thermal in a cream color that I believe cost about $6.  Unfortunately, it is no longer available, but I found a similar one here.  The GC then put silver duct tape around the tops of my arms to replicate Padme's armbands.  For the pants, I wore these Express Columnist Ankle Pants in Ivory.  The belt was a loaner that I swiped off a pair of my dad's cargo shorts.  The sweater cape I actually thought was going to be the hardest to locate, but I randomly found this Halsey Tunic Sweater at Francesca's Collections one day and, with a bit of modification, it worked perfectly.  Using fabric tape, I fastened the sleeves to the back portion of the tunic and then folded the front portion over my shoulders, making it appear to be a cape.  An old pair of Sketchers knit boots (which are actually imitations of these Uggs) that I have had for years finished off the look.  Though they no longer appear to be available, I found a similar version here.  For the hair, I just reworked my Kelly Kapowski wig from last year by pulling it up into a loose bun.  It was honestly one of the easiest, lowest-maintenance costumes I have ever put together and was super comfy to boot!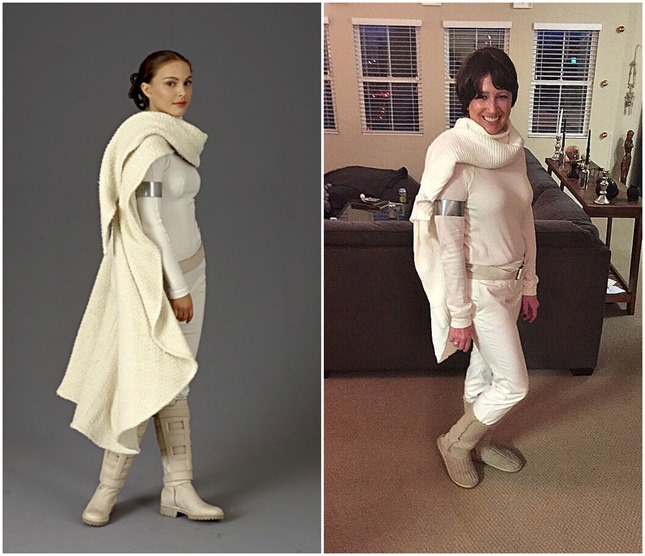 While we were originally thinking of hitting up BB's legendary Annual Halloweekend Bash, which I have heard is THE place to be on Halloween, we wound up opting for something more low key.  We instead headed out to the Arenas Road Halloween Costume Contest and loved every minute of it.  (That's Steffi and me below with Palm Springs celebrity Bella da Ball, who was the evening's host.)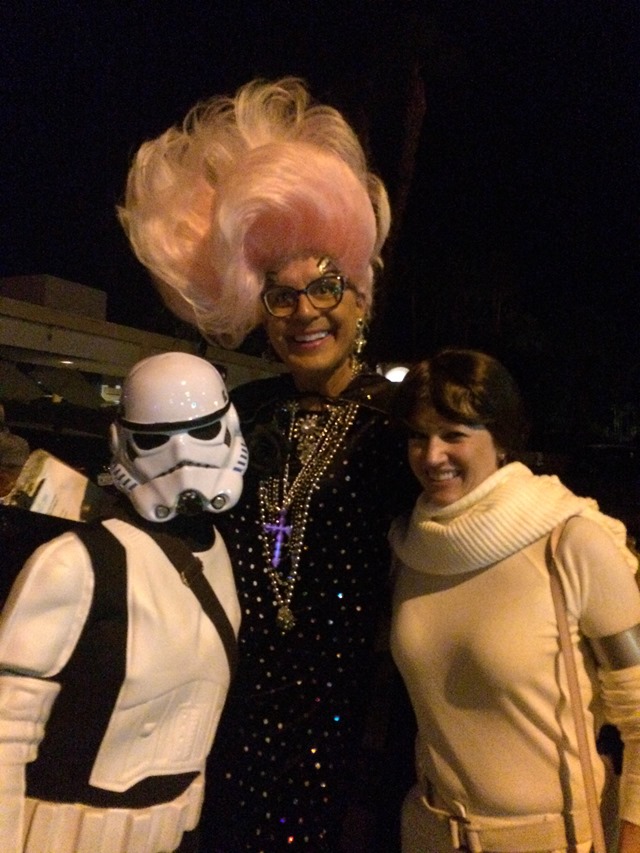 Literally everyone in attendance was dressed in costume and the vast majority of those costumes were extravagant and incredibly well thought-out, so I was shocked when people started coming up to us asking for photos left and right.  We were a major hit, especially Steffi and Robin, and it was so fun to feel like celebrities for the evening.  I mean we honestly couldn't walk five feet without someone approaching us.  One man even stopped me to ask if I was Lea Michele.  I explained that no, I was dressed as Padme Amidala, to which he said, "I know, but aren't you Lea Michele in real life?"  Um, I'll take it!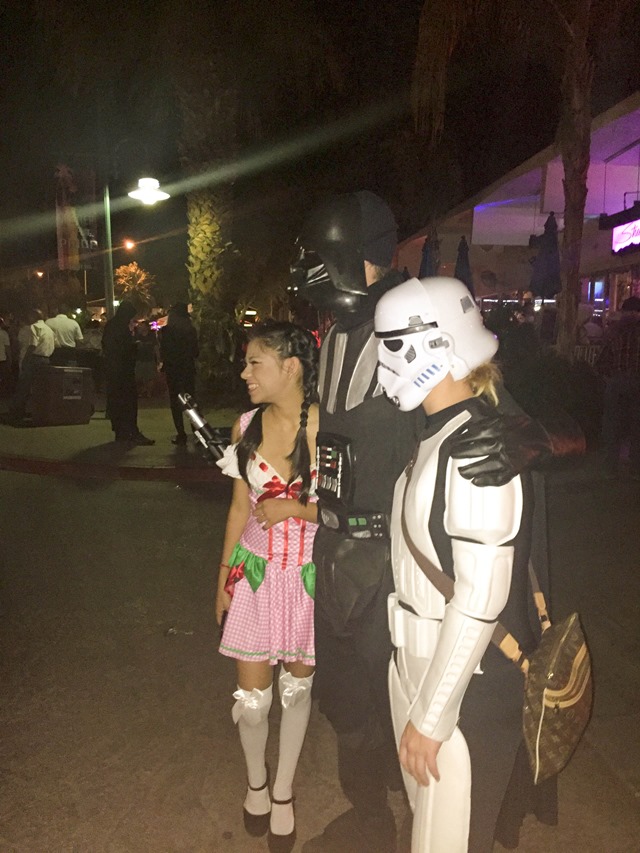 After leaving Arenas Road, we headed to Kaiser Grille where we had cocktails on the patio and watched the many in costume walk by.  At one point I headed to the restroom and overheard our waiter say to another waiter, "I've got the Star Wars table!  How cool is that?"  So yeah, while there were countless amazingly ornate and hip costumes to be seen that night, it seems you just can't beat the classics!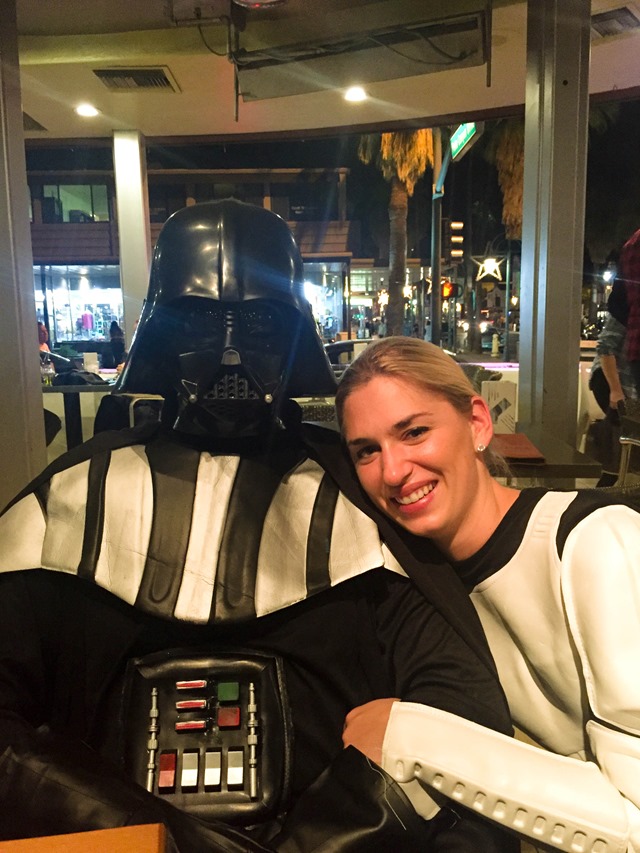 The rest of our week with Robin and Steffi was just as fun and memorable and consisted of no less than four road trips and one overnighter.  I will be blogging about a few of the locales we hit up in the near future, including the Ski Inn in Bombay Beach.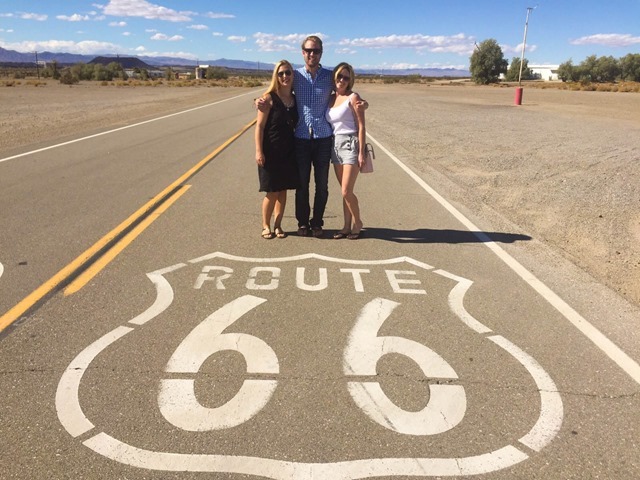 For more stalking fun, follow me on Facebook, Twitter, Instagram, Los Angeles magazine and Discover Los Angeles.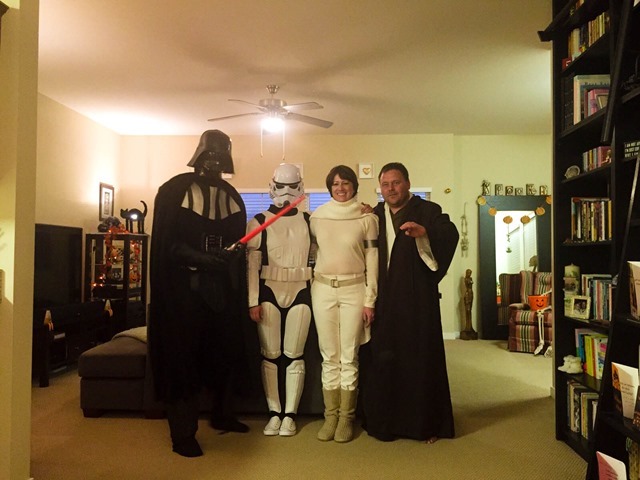 Until next time, Happy Stalking! 

Stalk It: RISE of the Jack O'Lanterns is held during the month of October at Descanso Gardens and Santa Anita Park (as well as a few other non-L.A. locations).  You can find out more information about the event here.  Live Oak Canyon Pumpkin Patch is located at 32335 Live Oak Canyon Road in Redlands.  You can visit the patch's official website here.  The property is open 7 days a week through November 2nd.  Admission on weekends is $2 per person and weekdays are free.  And the Arenas Road Halloween Costume Contest is held annually on East Arenas Road between South Indian Canyon Drive and South Calle Encilia in Palm Springs.  You can find out more information about that event here.
93227