Bow Bridge from "Glee"
Sep 7th, 2016 | By
Lindsay
| Category:
Glee Filming Locations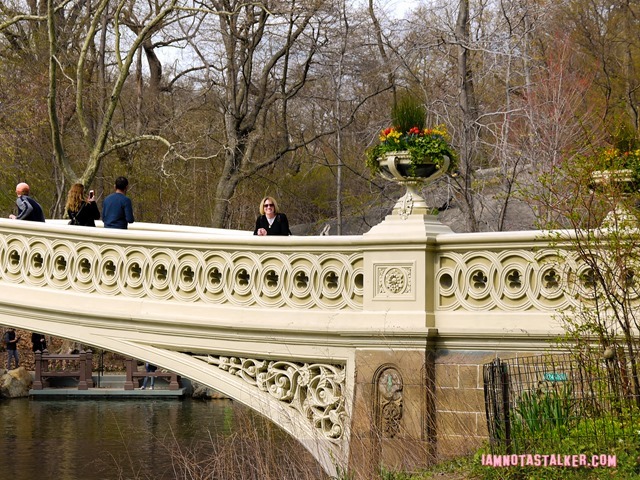 I have a thing for Central Park bridges.  One of my favorite places in all of New York City – in all of the world, actually – is Gapstow Bridge.  I've stalked it countless times, blogged about it, and honestly just cannot get enough of its bucolic beauty.  Though I have walked pretty much every square inch of the park and seen the vast majority of its bridges, one span that I had never properly stalked until my recent NYC visit this past April was Bow Bridge, which I knew of from its two appearances on the television series Glee.
Designed by Calvert Vaux, Bow Bridge was constructed between 1859 and 1862 and has the distinction of being the first cast-iron bridge built in Central Park.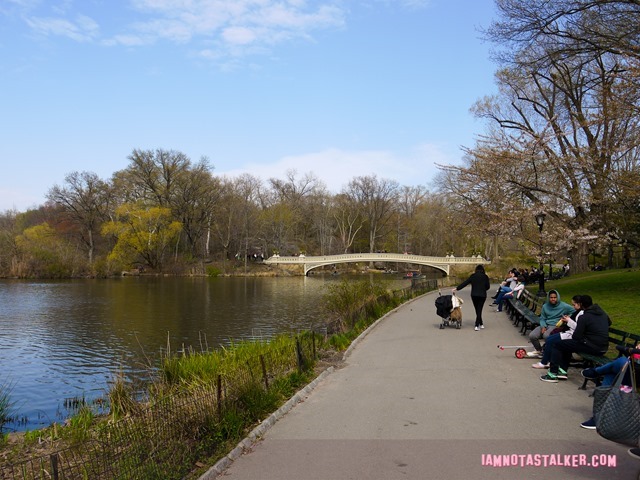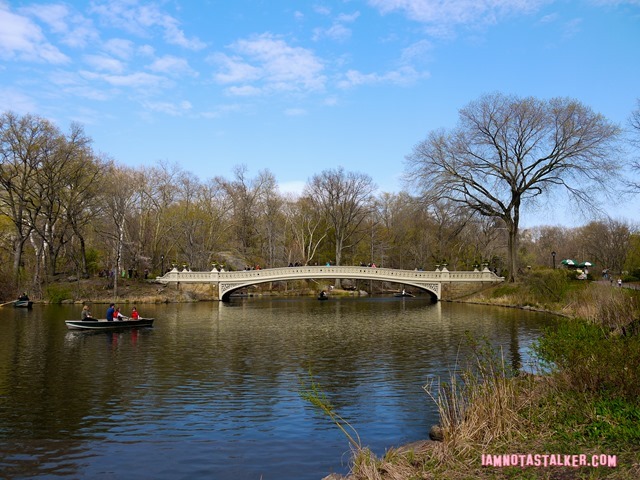 The 87-foot-long site gets its name from its arched shape, which is said to resemble the bows of both archers and musicians.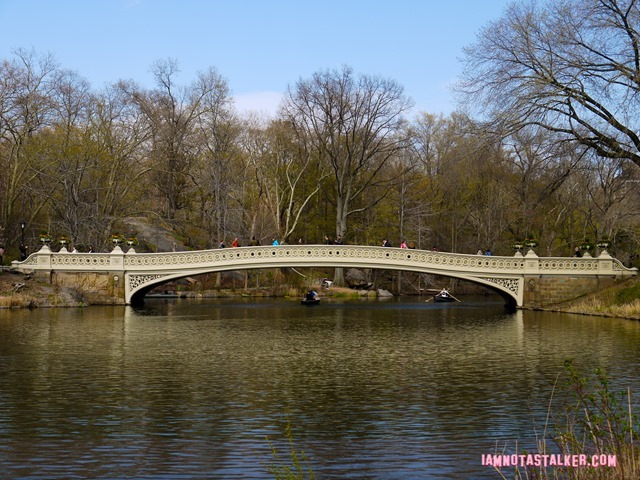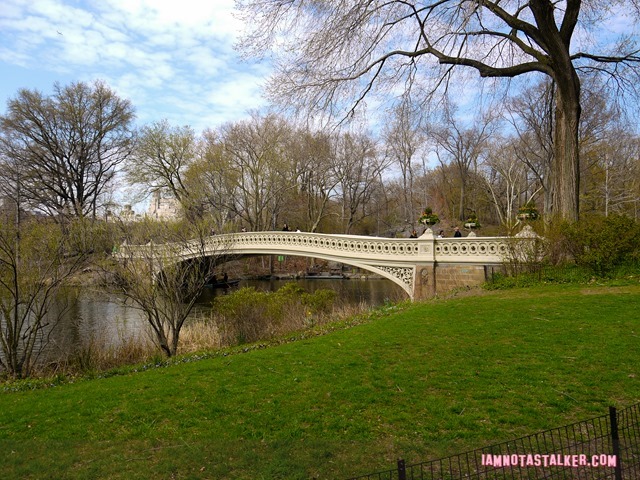 Bow Bridge sits atop the Central Park Lake and, with its 60-foot span, connects Cherry Hill to The Ramble.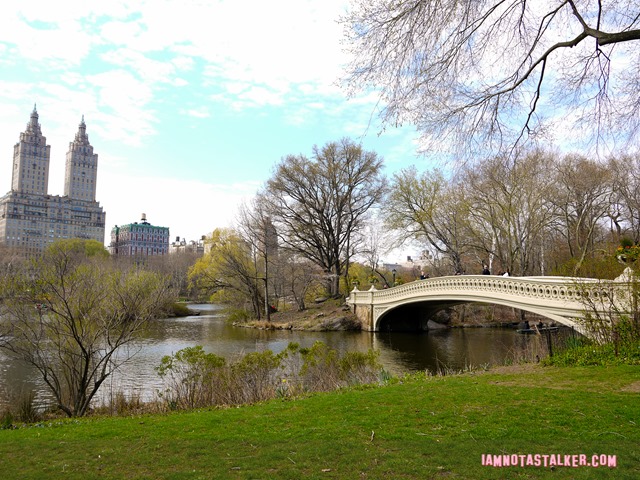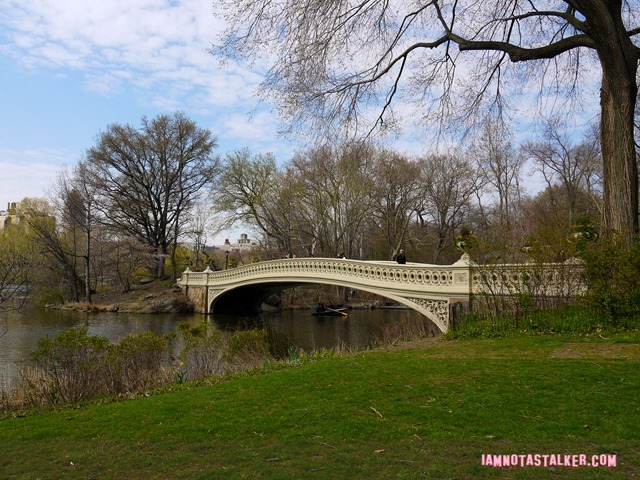 The structure's walkway is made of the highly durable South American ipe (pronounced ee-pay) wood, also known as Brazilian walnut.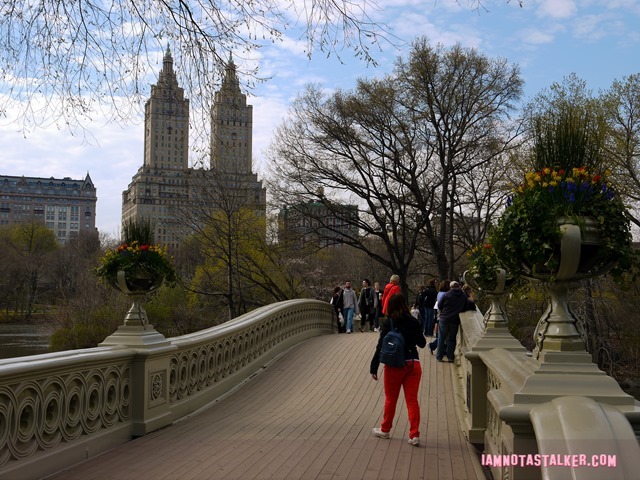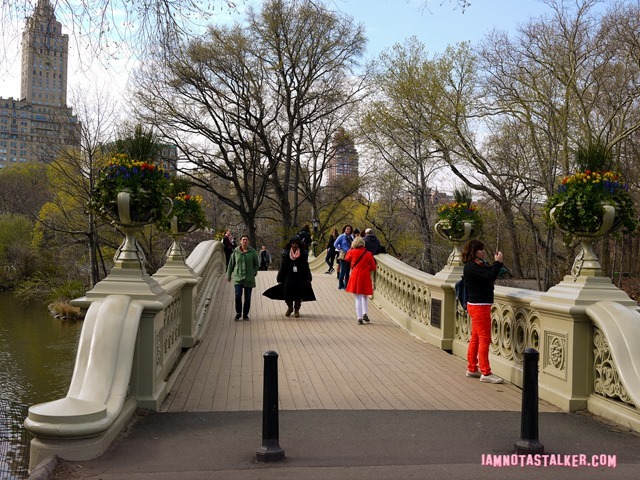 Not only is the bridge itself extremely picturesque . . .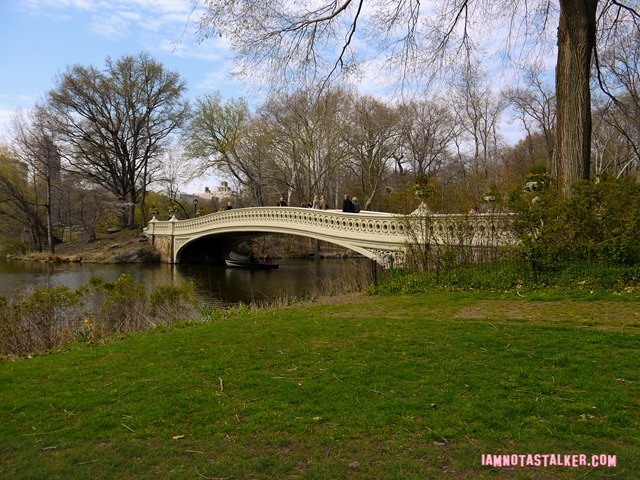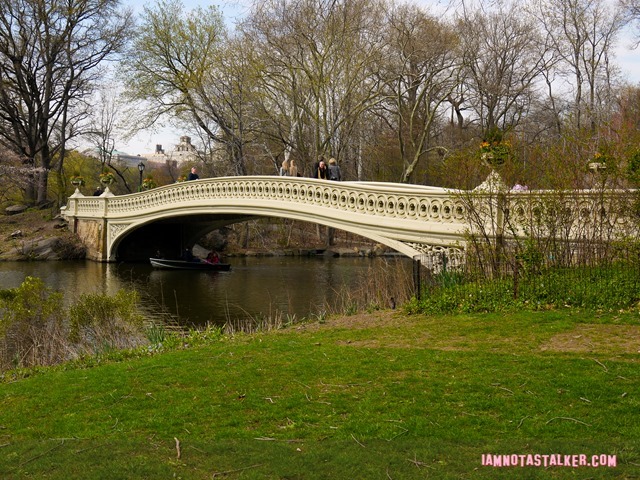 . . . but its setting is absolutely magical.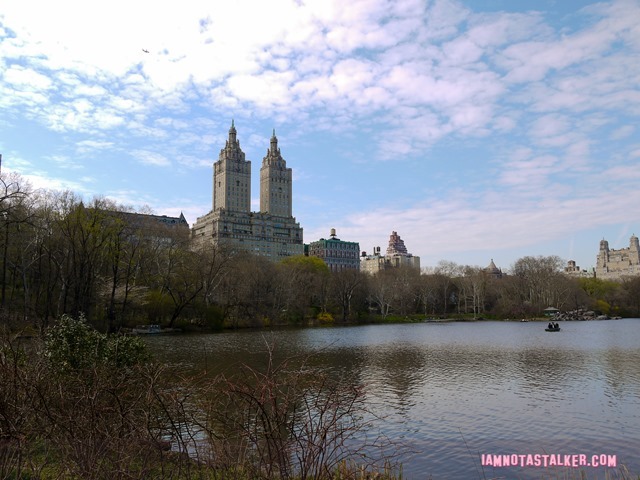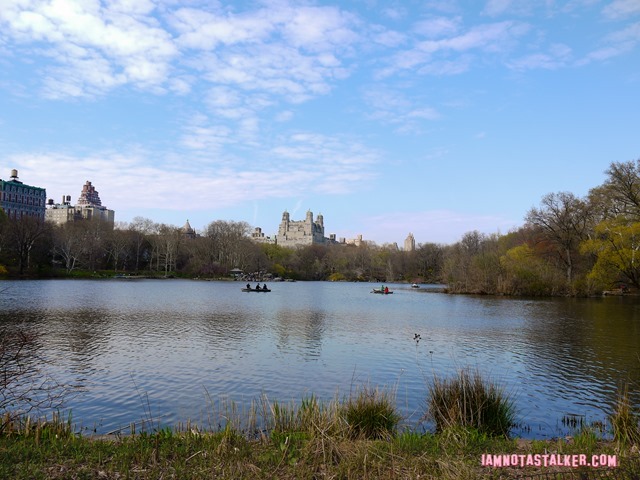 Bow Bridge also boasts some pretty amazing views.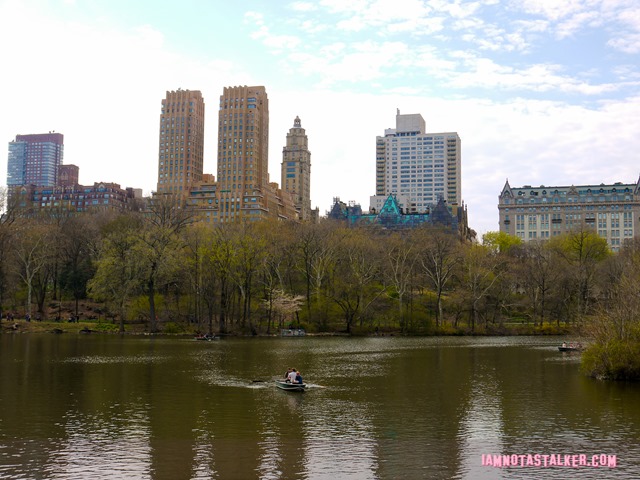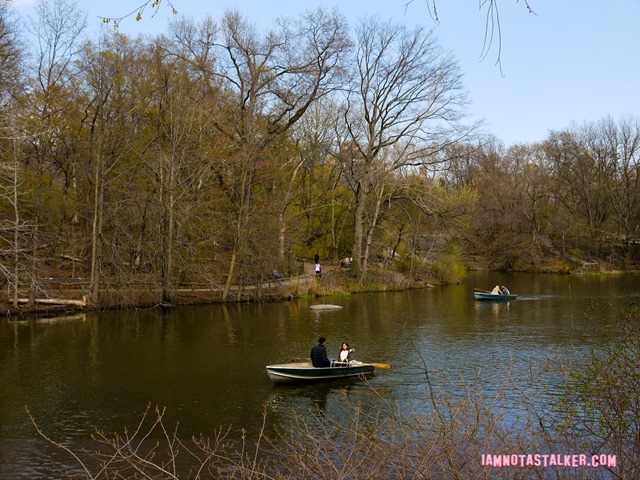 As such, it should come as no surprise that the location has been featured countless times onscreen – far too many times for me to properly document here.  But read on for a list of the highlights.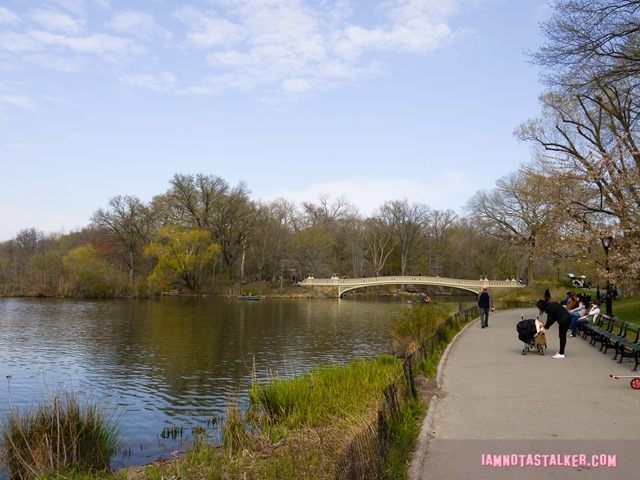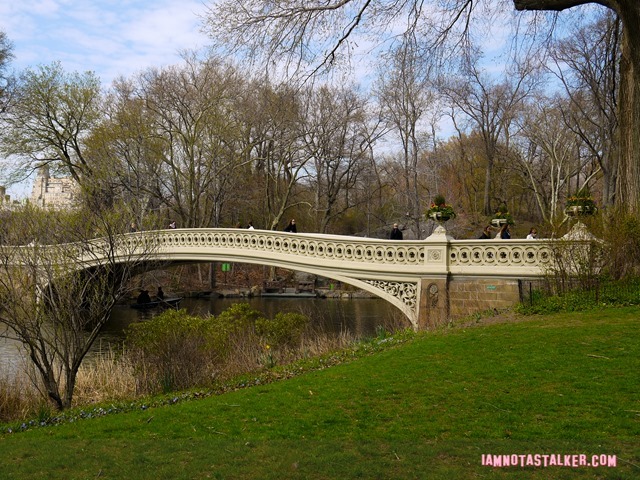 In the Season 2 episode of Glee titled "New York," Finn Hudson (Cory Monteith) surprises Rachel Berry (Lea Michele) with a spontaneous date in the Big Apple, telling her via text to "Meet me in Central Park at Bow Bridge.  Dress up.  Finn."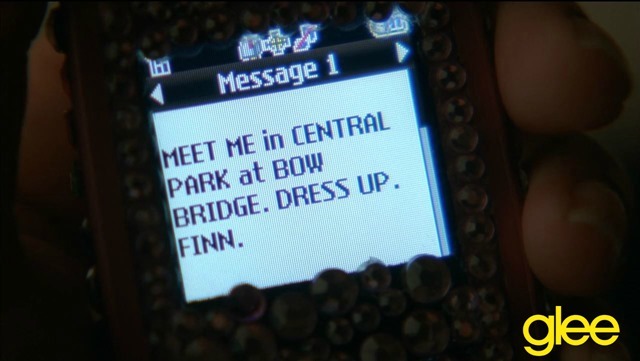 The two meet on the bridge, where Finn gives Rachel flowers, and they then venture off to various landmark Manhattan locales.  During their date, Rachel says, "Being in New York is like falling in love over and over again every minute."  I know what you mean, Rachel.  I know what you mean.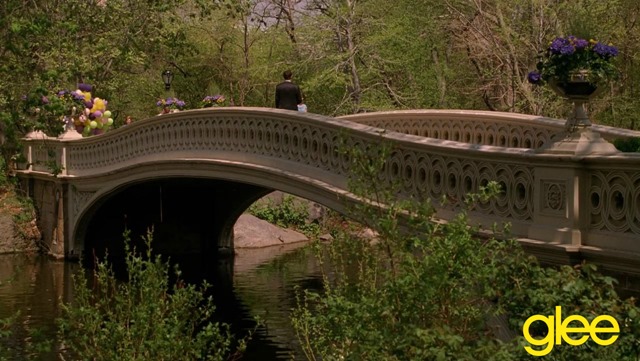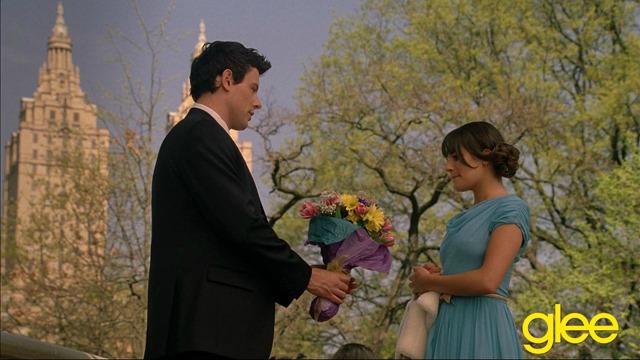 Rachel returned to Bow Bridge – wearing a fabulous fuchsia trench coat – while singing "Yesterday" in the Season 5 episode titled "Love, Love, Love."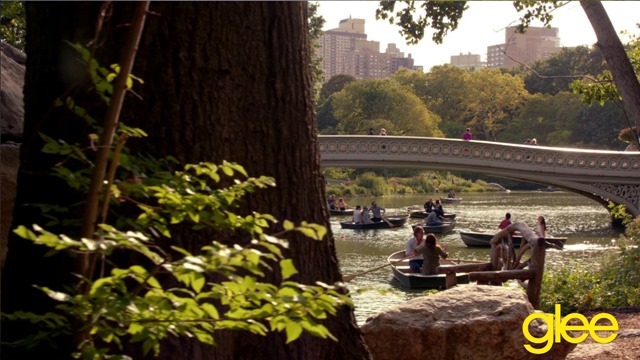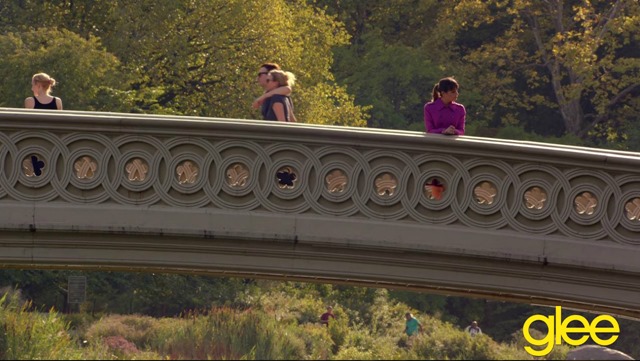 Bow Bridge was the site of another romantic scene involving another Finn.  In 1998's Great Expectations, Finnegan Bell (Ethan Hawke) met up with Estella (Gwyneth Paltrow) at the picturesque site.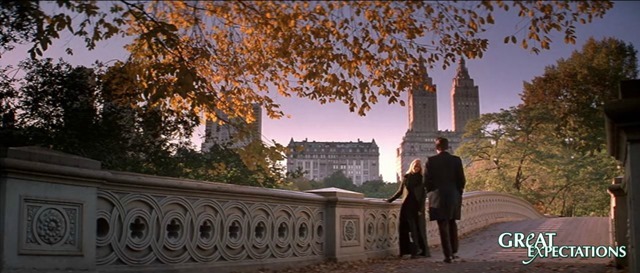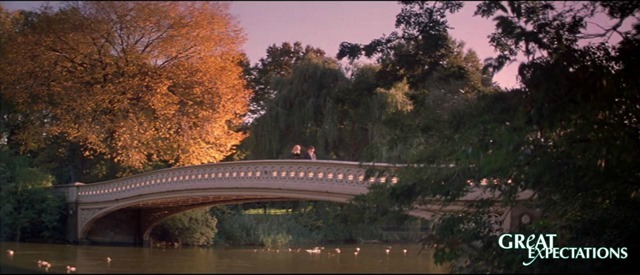 Molly (Brittany Murphy) jumps from Bow Bridge into The Lake in the 2003 comedy Uptown Girls.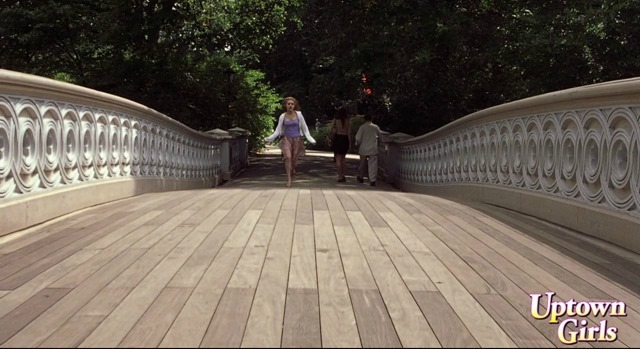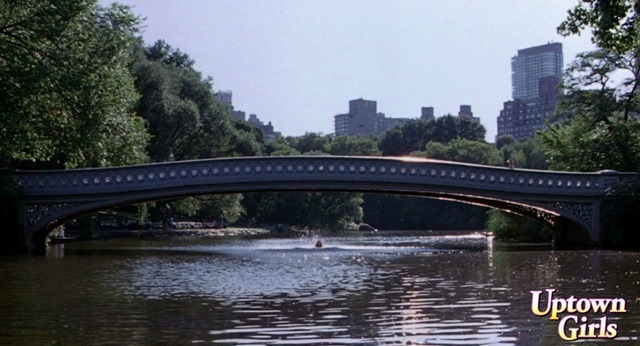 Bow Bridge is where Mary Jane Watson (Kirsten Dunst) breaks up with Peter Parker (Tobey Maguire) in 2007's Spider-Man 3.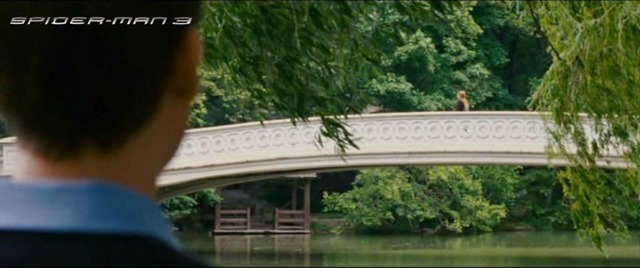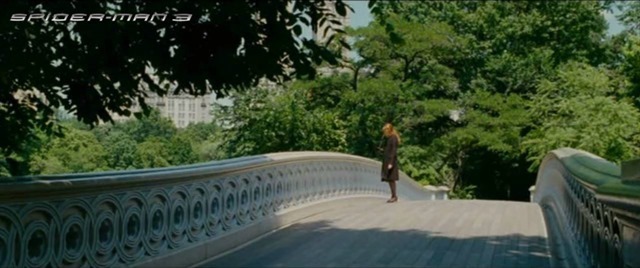 That same year, Giselle (Amy Adams) danced across the bridge, while Robert Philip (Patrick Dempsey) followed behind, during Enchanted's big "That's How You Know" number.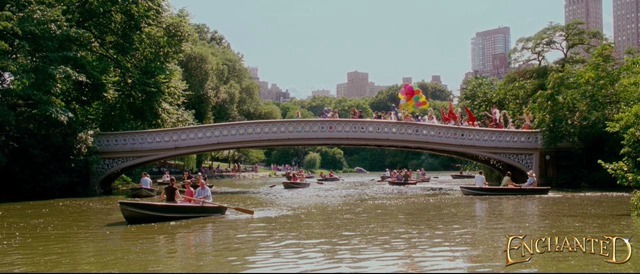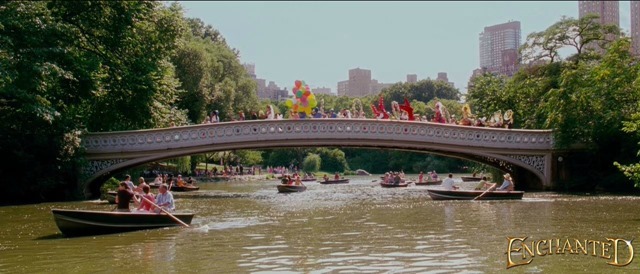 Patrick Dempsey returned to Bow Bridge for the filming of Made of Honor.  It is there that Hannah (Michelle Monaghan) tells Dempsey's character, Tom, that she is going to Scotland for six weeks in the 2008 romcom.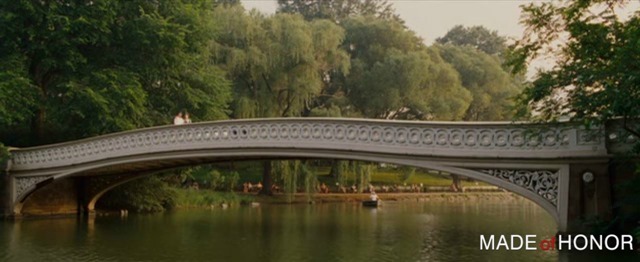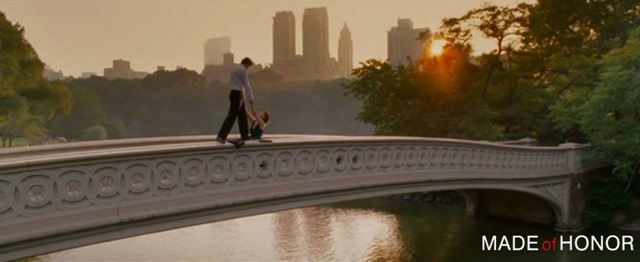 Beth (Kristen Bell) jogged across the bridge in 2010's When in Rome.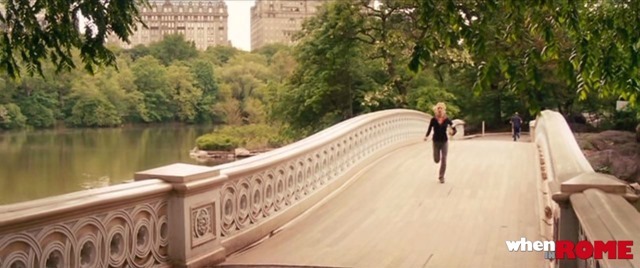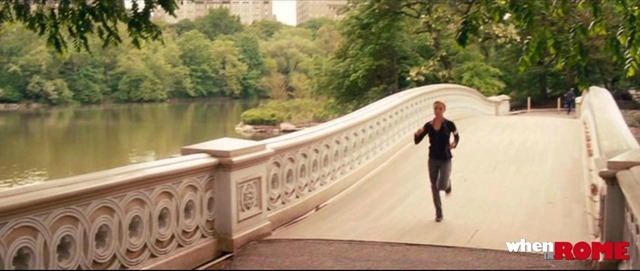 Bow Bridge was also featured a couple of times in the Season 7 episode of Doctor Who titled "The Angels Take Manhattan," which aired in 2012.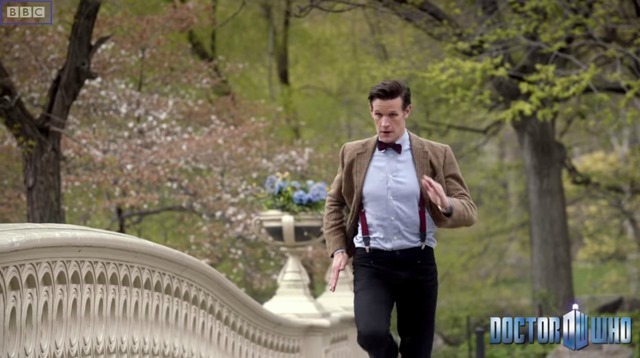 For more stalking fun, follow me on Facebook, Twitter, Instagram, Los Angeles magazine and Discover Los Angeles.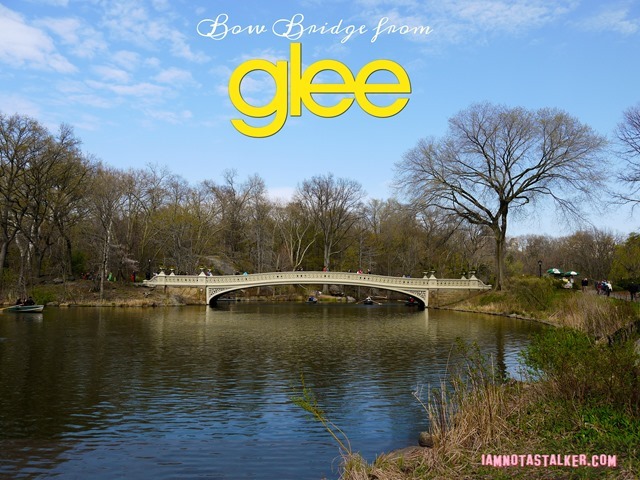 Until next time, Happy Stalking! 

Stalk It: Bow Bridge, from the "New York" and "Love, Love, Love" episodes of Glee, is located in Central Park at 74th Street, just west of Bethesda Terrace.
98791