Avalon Hotel Palm Springs from "The Hills"
Feb 8th, 2017 | By
Lindsay
| Category:
The Hills Filming Locations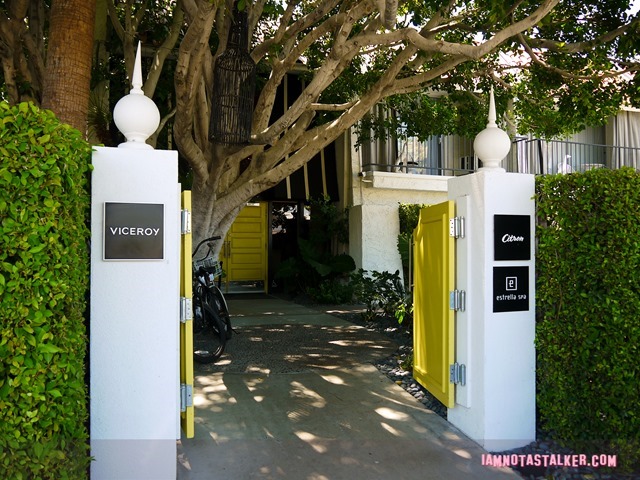 Sometimes I stalk places unknowingly.  Such was the case with Avalon Hotel Palm Springs, which I visited back in June 2013 when it was known as Viceroy.  I was quite taken with the property's yellow-hued Old Hollywood Regency-style theme and took a myriad of photographs while there, though I did not plan on blogging about the site because I did not realize it was a filming location.  As it turns out, it is – from one of my favorite shows, no less!  Last week, my good friend Steffi, who lives in Switzerland, randomly messaged me to ask if I had ever stalked Avalon.  She thought I might be interested in doing so being that it was at the hotel that Justin Bobby famously gave his on-again/off-again girlfriend Audrina Patridge a diamond ring in the Season 4 episode of The Hills titled, "I Heidi Take Thee Spencer . . . "  I just about fell out of my chair upon learning the news.  I mean, how did I miss that one?  I immediately headed over to Hulu to re-watch the episode and, sure enough, there was Avalon!  So I decided it was high time I blog about the place.
Avalon Hotel Palm Springs was originally built as the Estrella Inn in 1933.  Initially consisting of 13 standalone Spanish-style bungalows, several two-story Mid-Century-esque buildings were added to the property in the 1950s.  Though rather non-descript from the outside . . .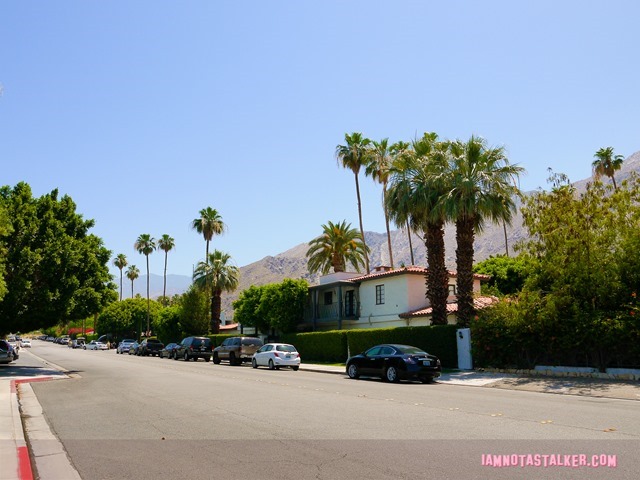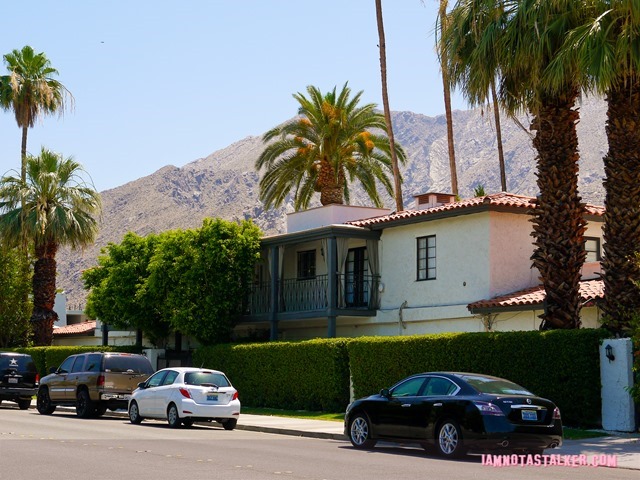 . . . one step through the hotel's main entrance and you are transported back in time to the days when Garbo, Gable and Gardner ruled Tinseltown.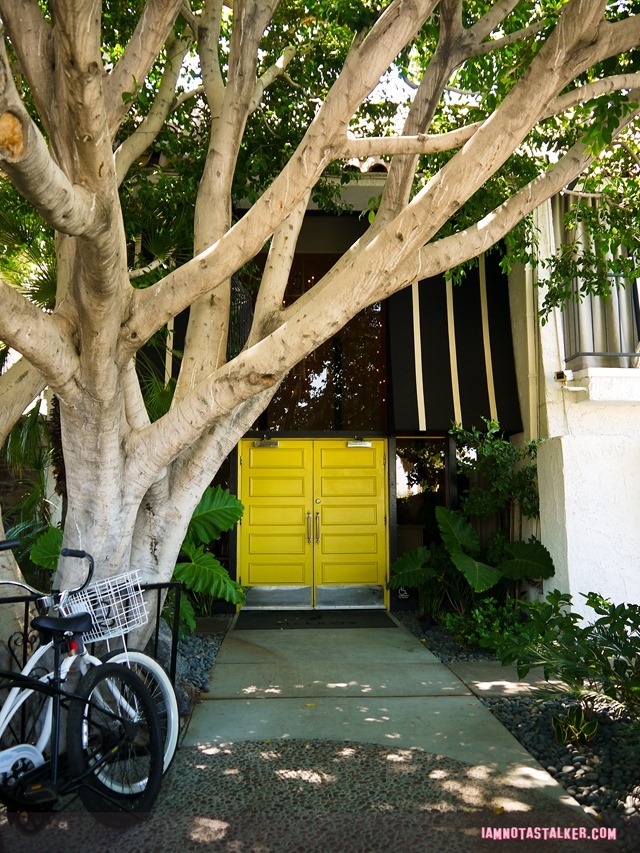 Avalon's expansive grounds are characterized by red-roofed bungalows, sprawling lawns, and towering palms.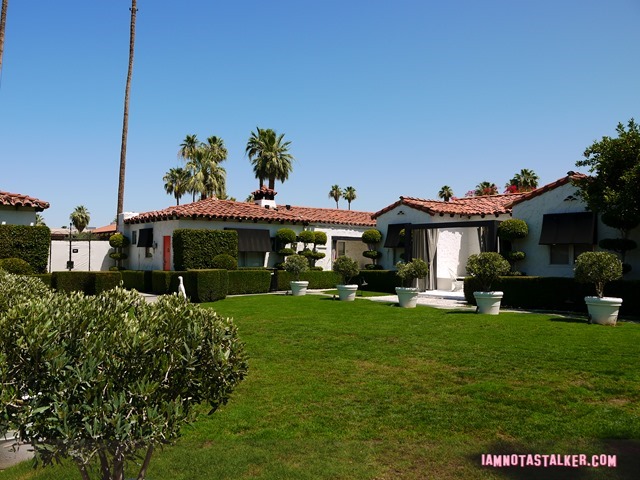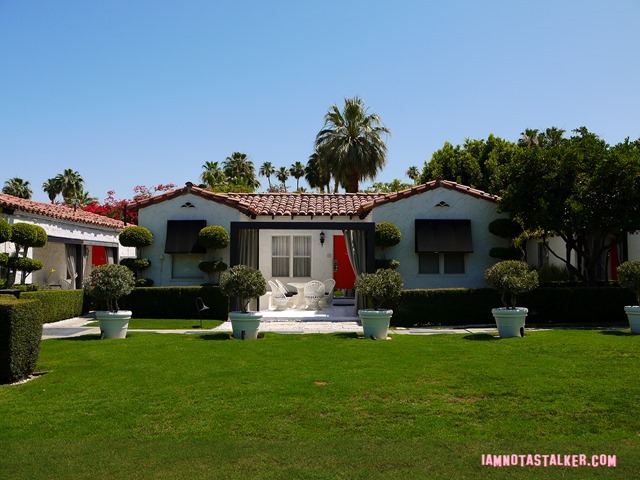 And, as I mentioned earlier, a lot of yellow.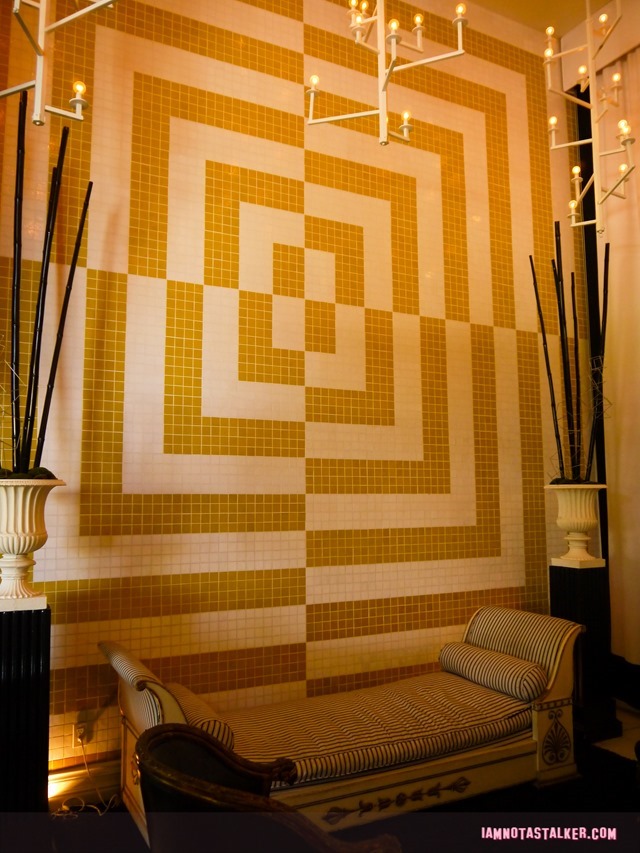 The site's distinctive Old Hollywood motif came courtesy of interior designer Kelly Wearstler, who purchased the Estrella in 2001 along with her husband, Brad Korzen, CEO/founder of Viceroy Hotel Group and The Kor Group.  (Kor also owns Avalon Hotel Beverly Hills.)  The couple re-branded and re-styled the inn, opening it as Viceroy Palm Springs in 2003.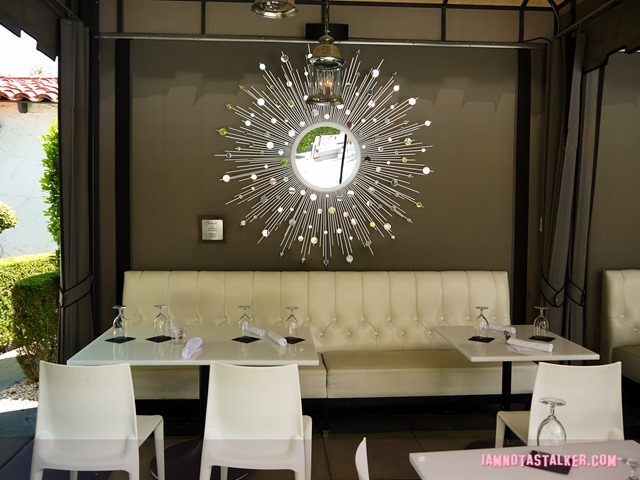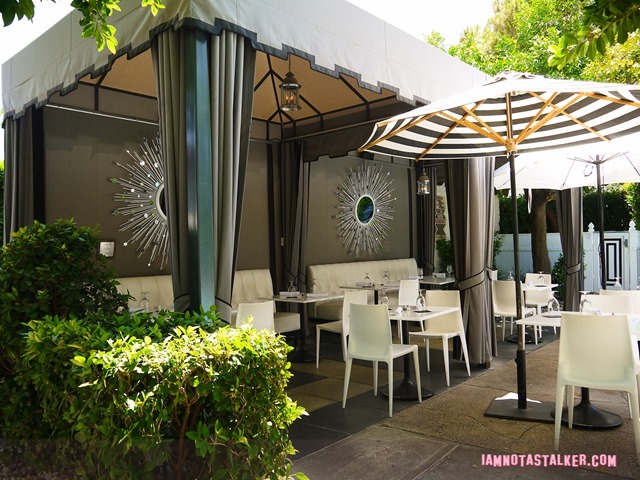 Korzen left Viceroy Hotel Group in 2012, but continued to own Viceroy Palm Springs and three years later re-named the property Avalon Hotel Palm Springs.  Despite the name change, Kelly's unique décor was largely left intact.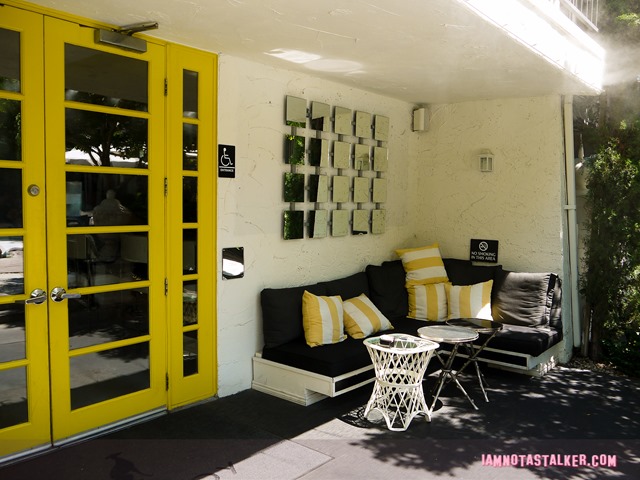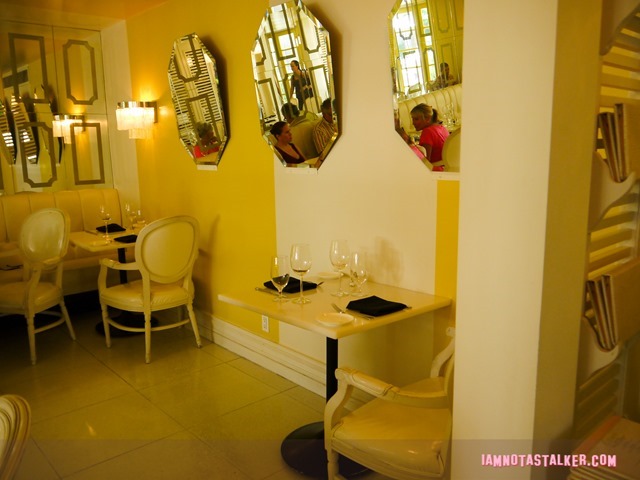 Today, the 3.5-acre site boasts 3 pools, meeting and event space, the award-winning Estrella spa (the name is a nod to the hotel's history), and on-site restaurant Chi Chi.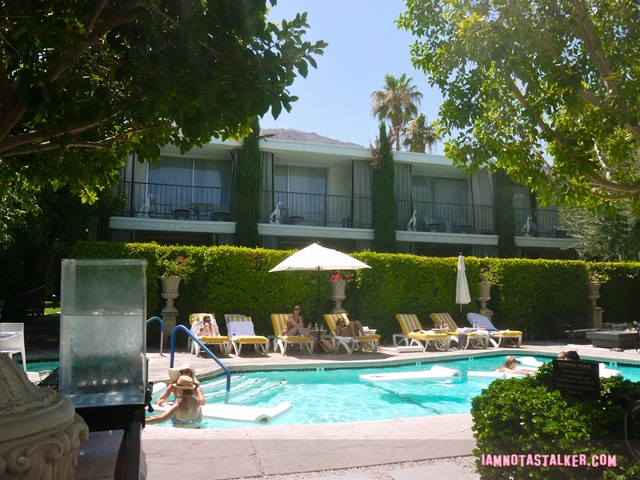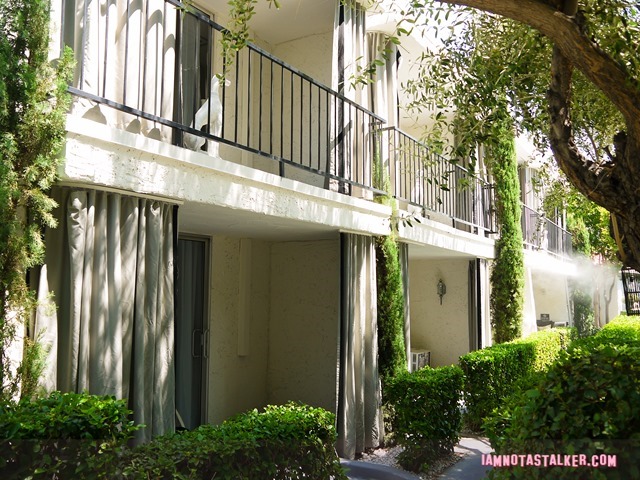 The thirteen one- and two-bedroom bungalows feature fireplaces, full kitchens, private patios, and, my personal favorite, a "bungalow manager," to take care of guests' every need.  Sign me up!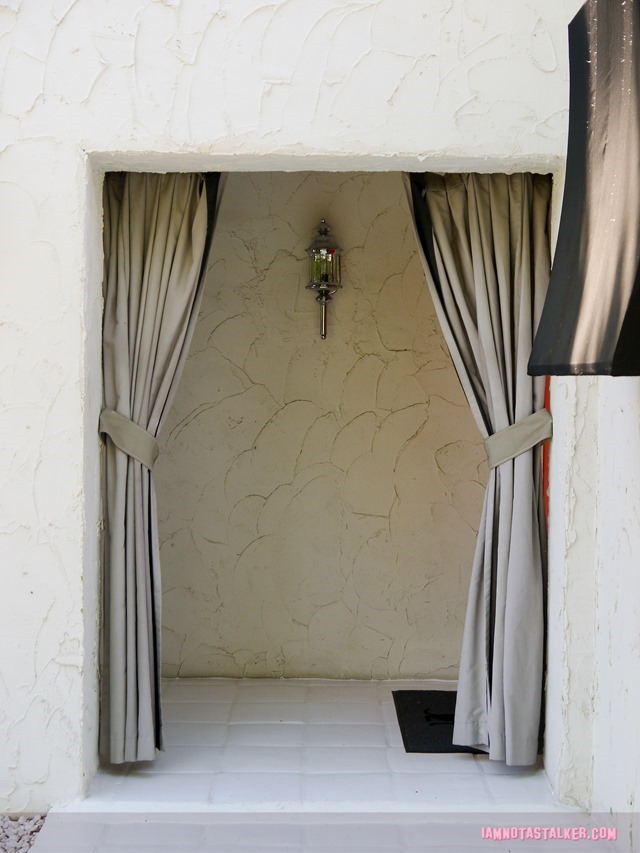 The hotel's expansive gardens feature fruit trees, aloe and agave plants, and palms, which join the rose bushes and bougainvillea vines to create a green and pink oasis.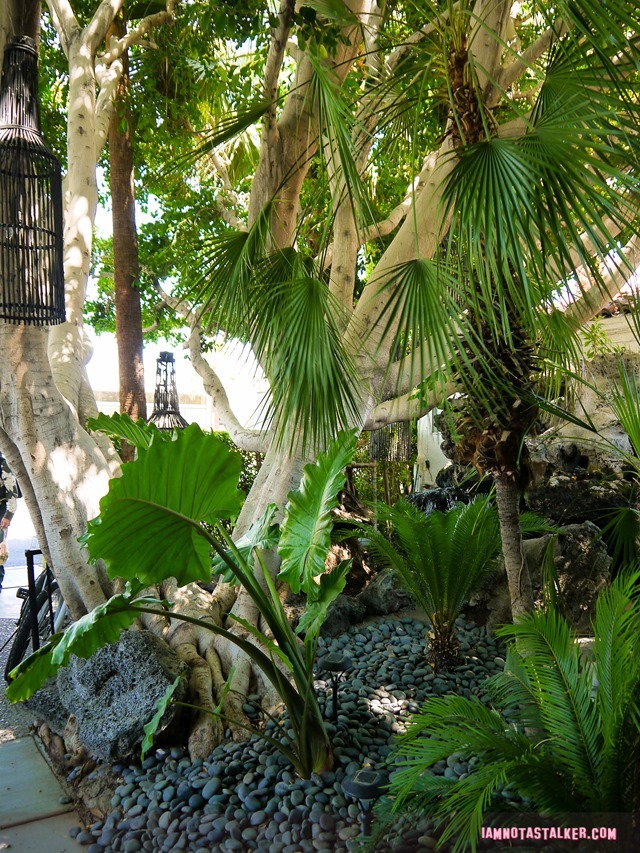 The property has long been popular with the Hollywood set.  Back in the Estrella days, luminaries such as Clark Gable, Carole Lombard, Joan Crawford, Ann Miller, Bing Crosby, Tyrone Power, William Powell, Desi Arnaz, Lucille Ball, Orson Welles, Lupe Vélez, Elvis Presley, Franklin Delano Roosevelt, and Errol Flynn were all known to check in.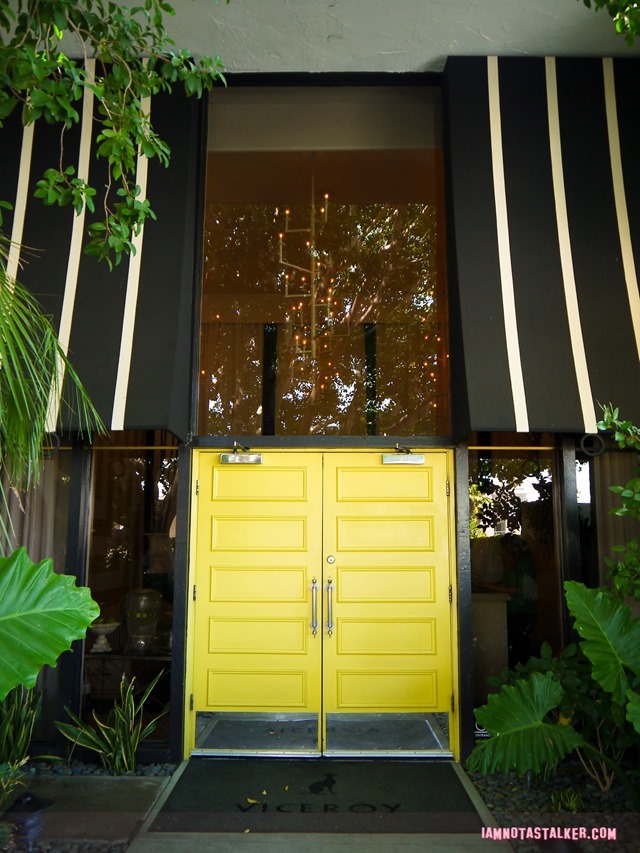 In more recent years, such stars as Katharine McPhee, Becca Tilley, John Mayer, B.J. Novak, Whitney Port, Lea Michele, Hannah Simone, Stassi Schroeder, Ashley Benson, Troian Bellisario, Jesse Metcalfe, Katy Perry, and my man Matt Lanter have all been spotted on the premises (though many were there attending Coachella parties, not necessarily staying at the hotel).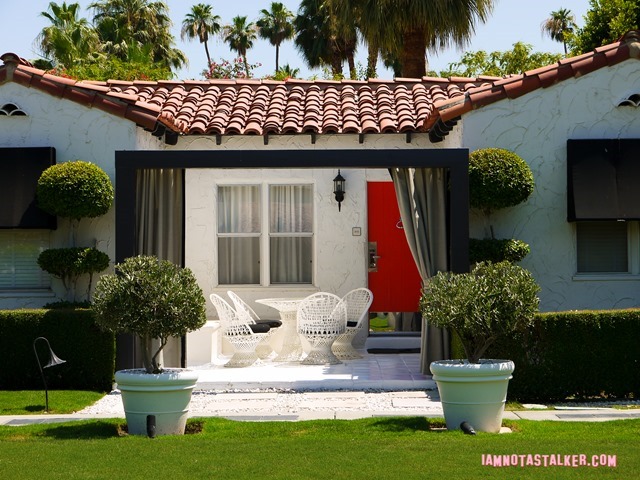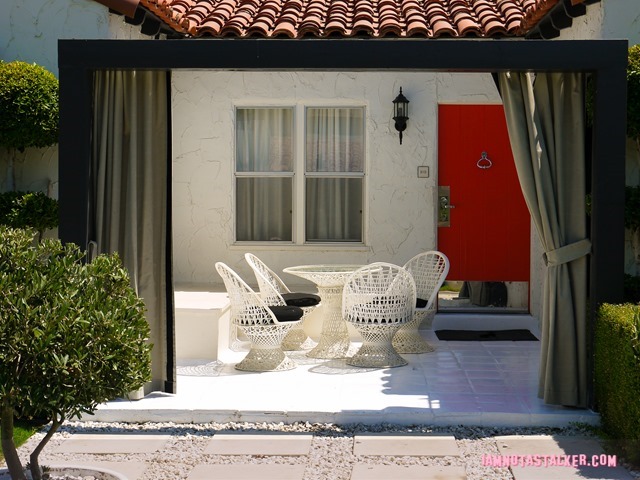 In "I Heidi Take Thee Spencer . . . ," which was The Hills' Season 4 finale, Justin and Audrina headed to Viceroy for a "drama-free" vacay away from their friends.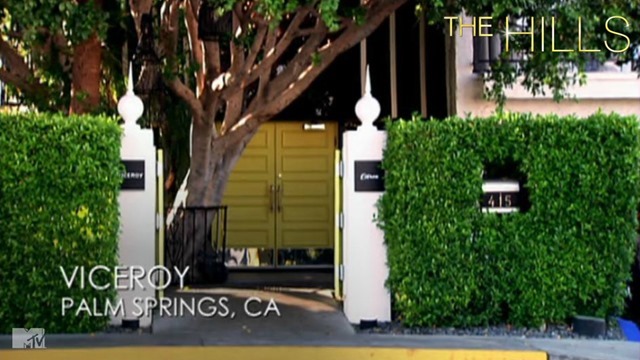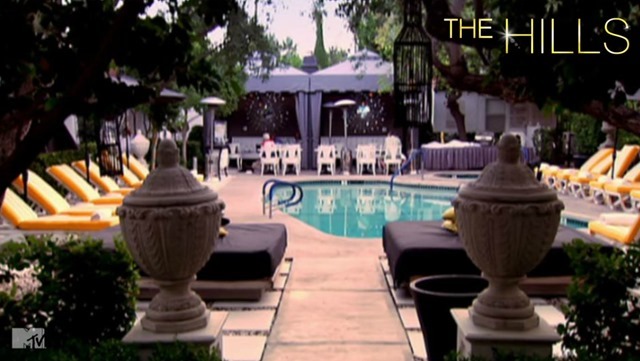 Though the scenes taking place at the hotel were short, as well as few and far between, quite a lot of the property was shown in the episode, including the front entrance, one of the bungalows, the courtyard, and the gardens.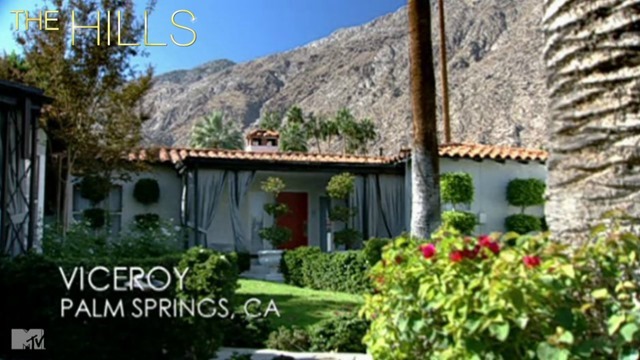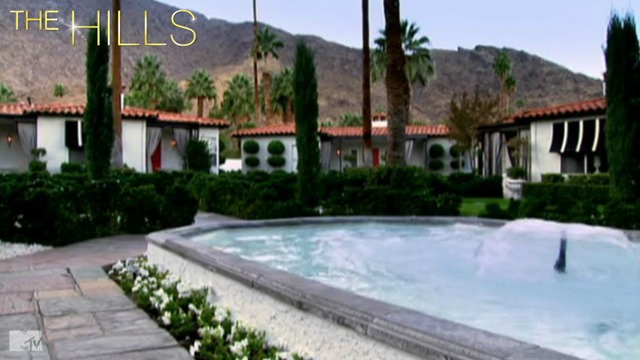 It is while seated next to one of Viceroy's pools that Justin, in a seeming act of commitment, gave Audrina a gorgeous pavé diamond ring.  (The guy may be a total douche, but he sure has great taste in jewelry.)  The commitment didn't mean much, though, obviously, as the two were broken up by The Hills' Season 5 premiere.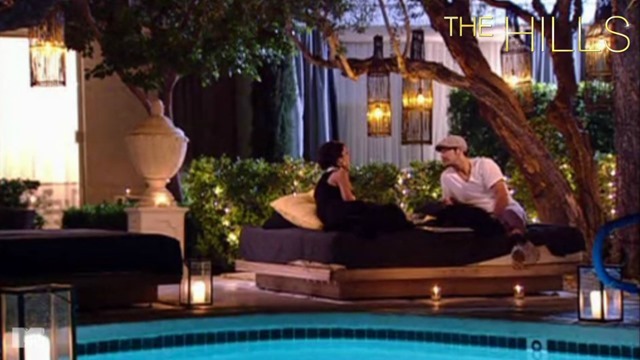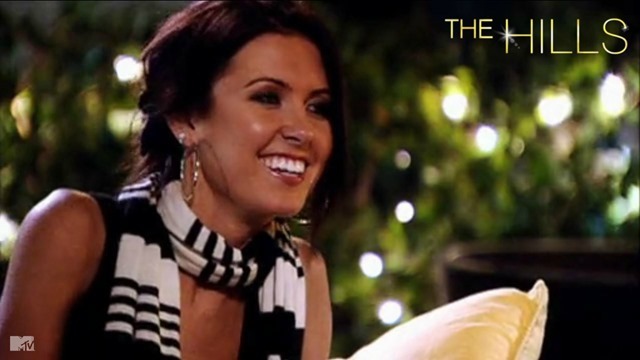 For more stalking fun, follow me on Facebook, Twitter, Instagram, Los Angeles magazine and Discover Los Angeles.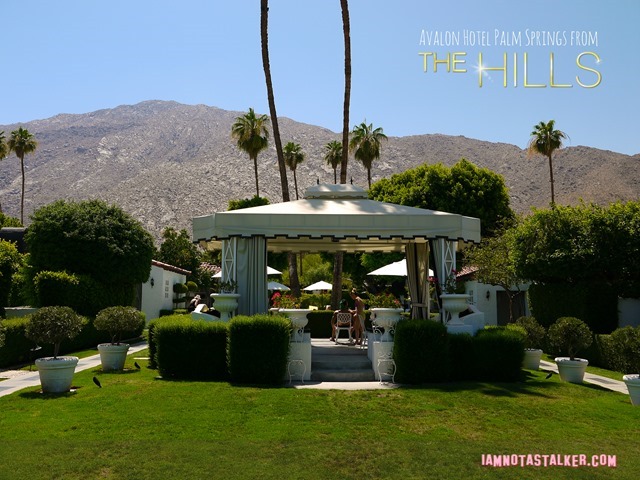 Until next time, Happy Stalking! 

Stalk It: Avalon Hotel Palm Springs, aka the former Viceroy from the "I Heidi Take Thee Spencer . . . " episode of The Hills, is located at 415 South Belardo Road in Palm Springs' Tennis Club neighborhood.
102634