Kyoto Gardens from "Her"
May 8th, 2017 | By
Lindsay
| Category:
Movie Locations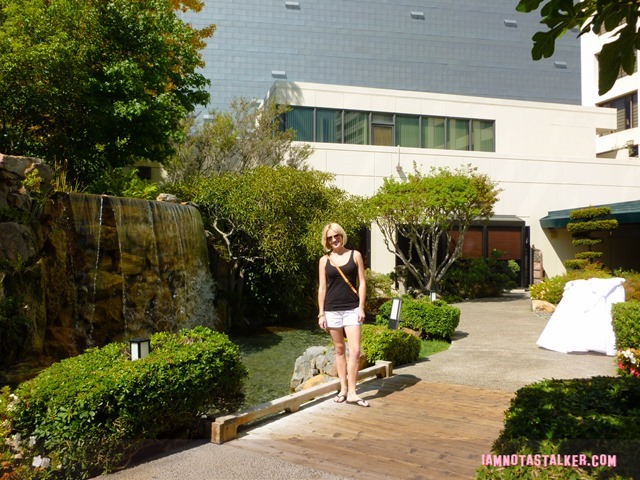 As a kid, I was pretty much never without a book in hand.  (Truth be told, not much has changed since.)  One of my favorite childhood tomes was Frances Hodgson Burnett's 1911 masterpiece The Secret Garden.  Reading it made me want nothing more than to unearth a lush hidden idyll of my own.  That desire has never left me.  So when I learned about a "secret" garden tucked away on the third floor of a downtown L.A. hotel back in 2011, I rushed right out to stalk it immediately.  Known as Kyoto Gardens, the site did not disappoint and the Grim Cheaper and I spent quite a bit of time exploring.  While I took a myriad of photographs that day, at the time the place had yet to be featured onscreen (at least that I know of), so I never blogged about it.  Then last week, while researching my post on the Peace Awareness Labyrinth & Gardens, I was thrilled to randomly come across a mention of Kyoto Gardens' appearance in the 2013 sci-fi drama Her, which meant that I could finally write about them!
The 1/2-acre urban oasis was originally created in 1977 as part of Little Tokyo's New Otani Hotel & Garden.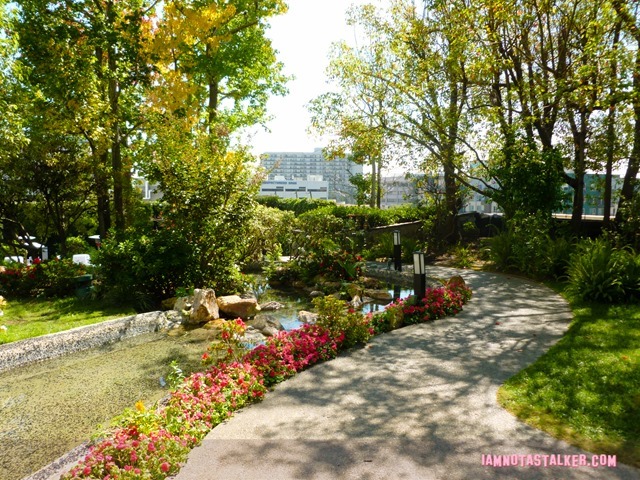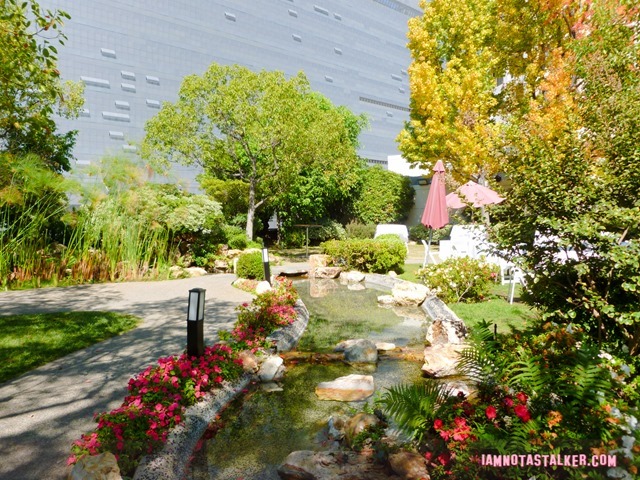 At the time, the tiny glen was called "Garden in the Sky."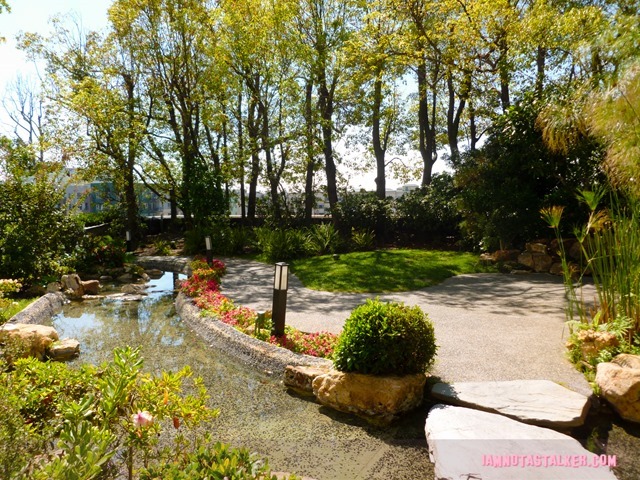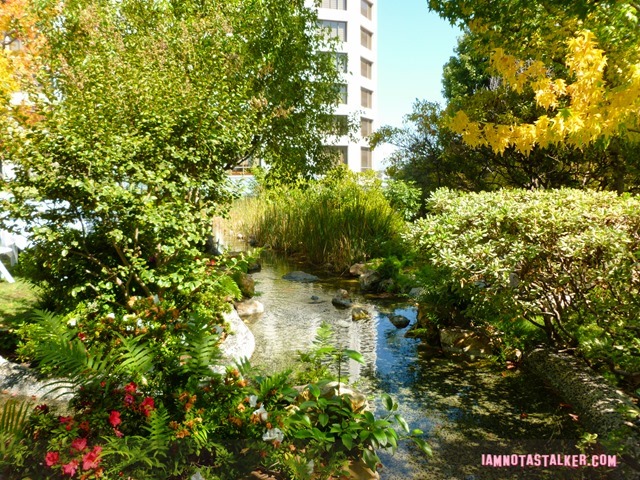 In 2007, the 21-story, 434-room hotel changed ownership and became the Kyoto Grand Hotel and Gardens.  It was sold once again in 2011 and turned into the DoubleTree by Hilton Hotel Los Angeles Downtown.  The garden area is now known as Kyoto Gardens.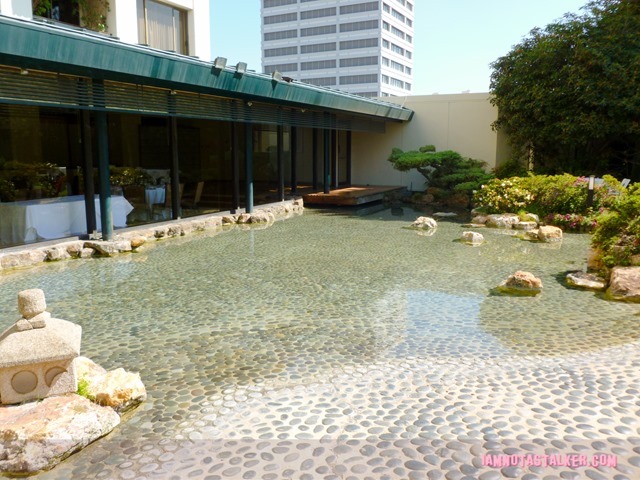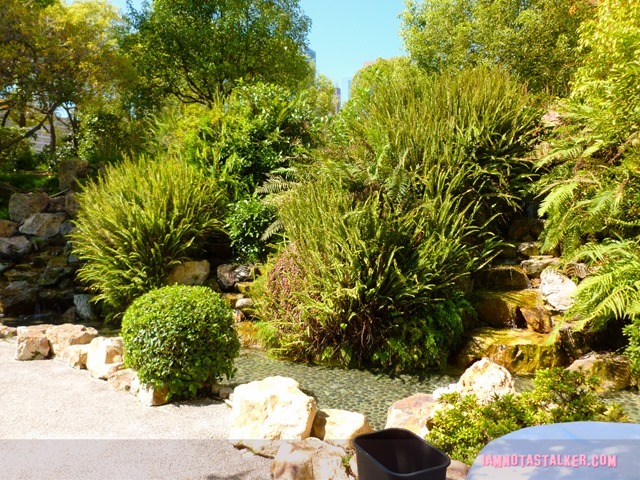 Situated atop the hotel's two-story parking garage, Kyoto Gardens boasts an upper and lower terrace, waterfalls, streams, pathways, incredible views of the city, and a banquet room named Thousand Cranes that overlooks it all.
The garden was modeled after a breathtaking 10-acre site in Tokyo that was created as a private oasis for feudal lord Katō Kiyomasa during the 16th Century.  Today, it is part of the Hotel New Otani Tokyo.  You can see photographs of it here.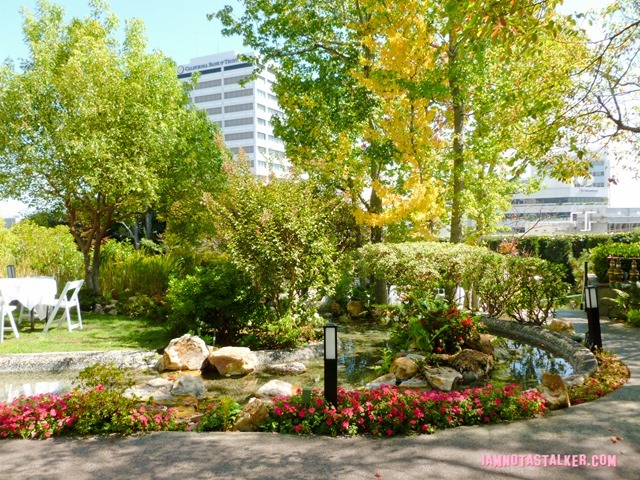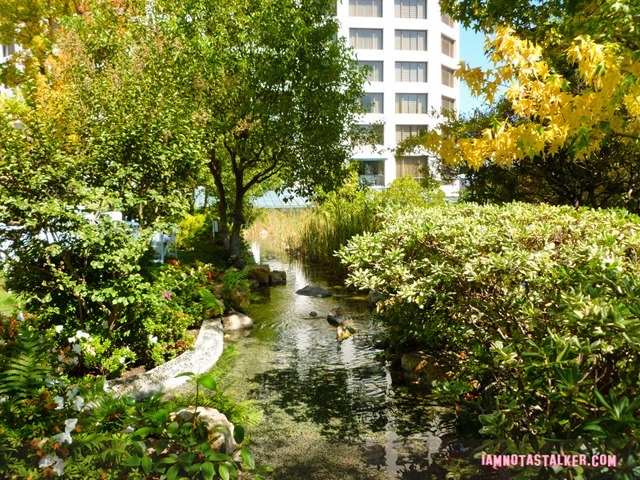 Kyoto Gardens is often used for special events and weddings.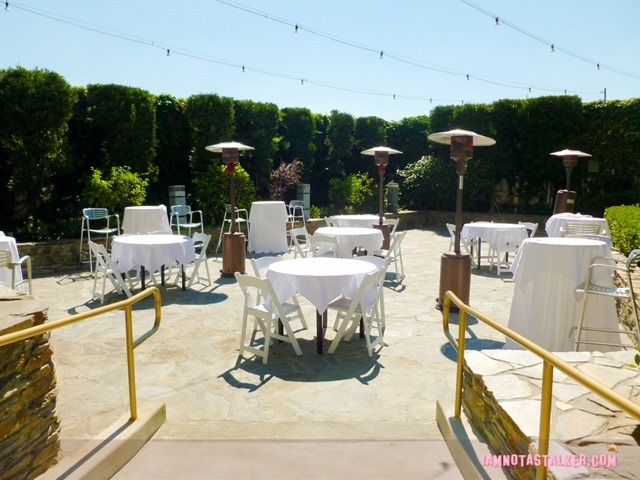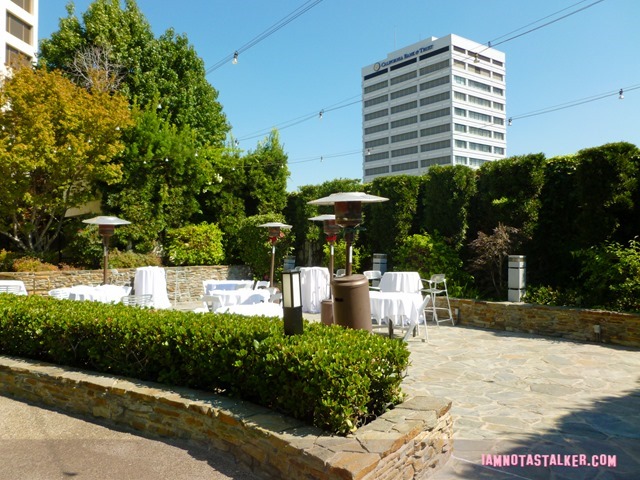 You can check out some great images of the gardens, as well as the rest of the hotel, here.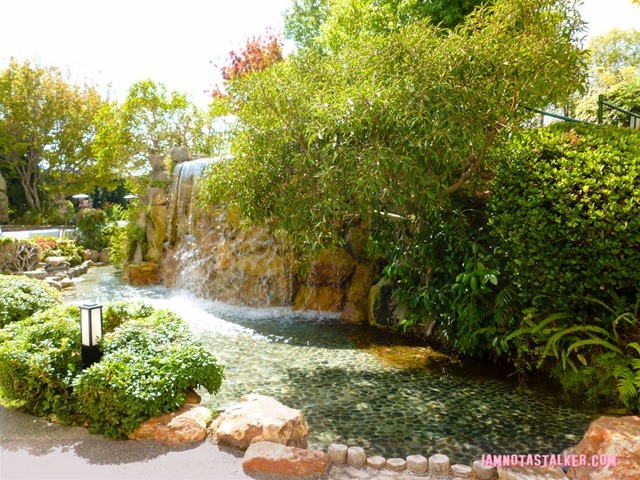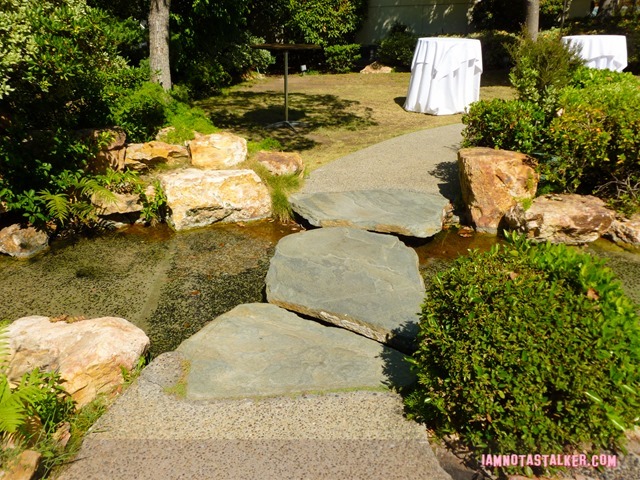 Kyoto Gardens was transformed into a bucolic restaurant for the filming of Her.  In the movie, Theodore (Joaquin Phoenix) and Katherine (Rooney Mara) meet up at the picturesque site to sign their divorce papers over lunch.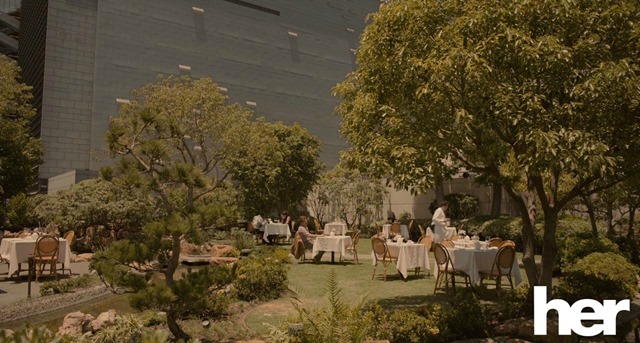 During the meal, the two get into an argument over the fact that Theodore is currently dating Samantha (voiced by Scarlett Johansson), who is actually an operating system.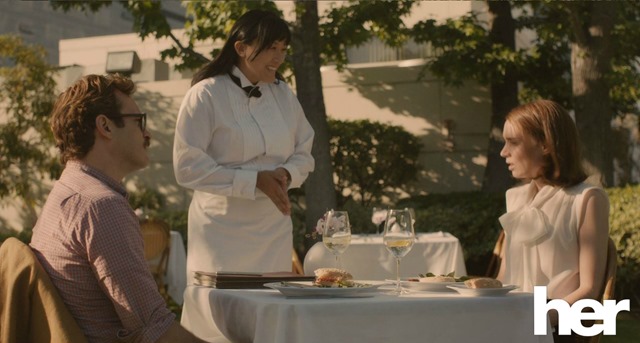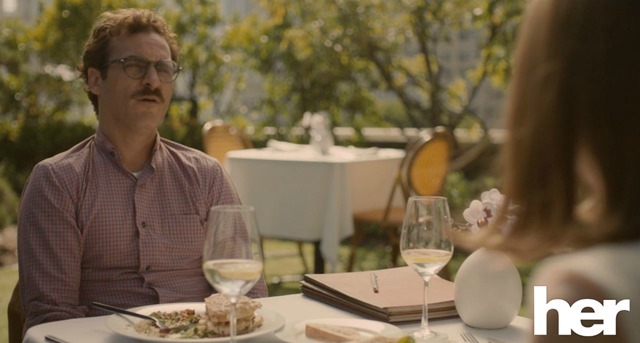 The hotel itself has also been featured in numerous productions, but since I did not take photos of anything other than Kyoto Gardens while I was there, I will have to save that info for a future post.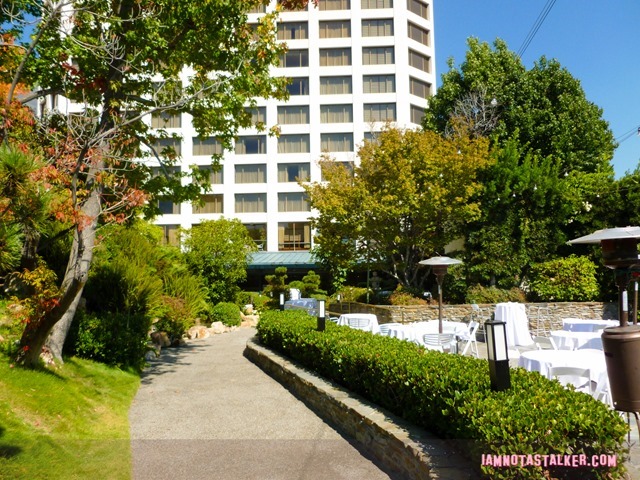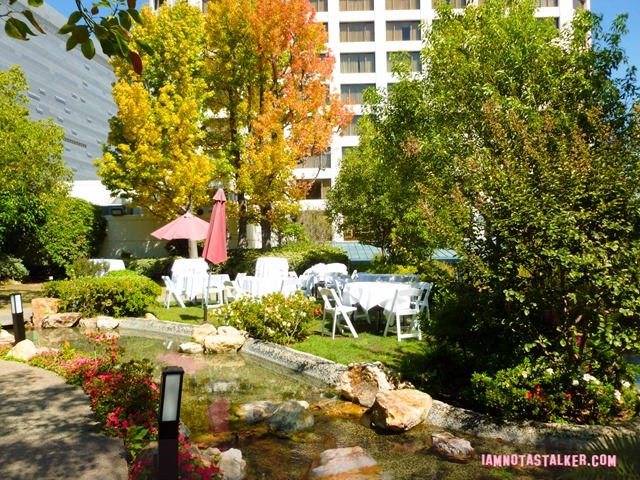 For more stalking fun, follow me on Facebook, Twitter, Instagram, Los Angeles magazine and Discover Los Angeles.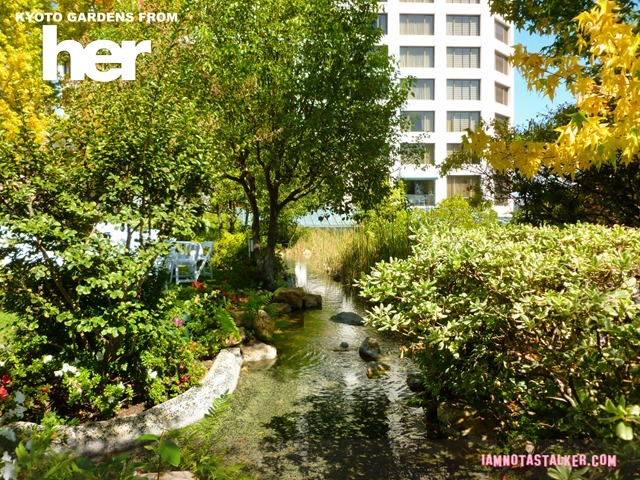 Until next time, Happy Stalking! 

Stalk It: Kyoto Gardens are located on the third floor of the DoubleTree by Hilton Hotel Los Angeles Downtown, which is located at 120 South Los Angeles Street in Little Tokyo.  You can visit the hotel's official website here.
104760