Off Limits Cocktail Lounge from "Rosewood"
Jul 7th, 2017 | By
Lindsay
| Category:
TV Locations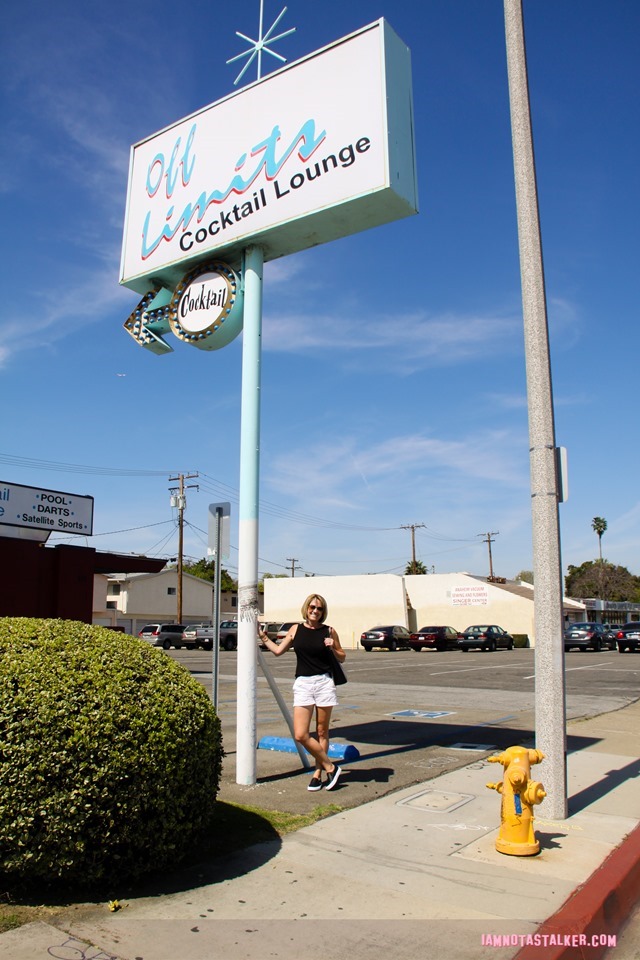 I'm still in quite a bit of shock – not to mention completely heartbroken – over the recent cancellation of Rosewood.  The cancellation was especially stinging being that there are a couple of locations from the former Fox series that I stalked, but have yet to blog about – namely Off Limits cocktail lounge, the supposed Miami-area dive-y bar that Dr. Beaumont 'Rosie' Rosewood, Jr. (Morris Chestnut) and partner Det. Annalise Villa (Jaina Lee Ortiz) regularly frequented.  In reality, the watering hole (which, like Rosewood, was recently shut down) can be found in Orange County – Anaheim, to be exact – where the vast majority of the Florida-set series was lensed.
I discovered this locale thanks to an April 2016 The Orange County Register article in which Rosewood co-executive producer Vahan Moosekian was quoted as saying, "We were scouting locations for a bar and house and we looked all over and we found them in Anaheim.  The house (on Lemon Street) looked like it belonged in Florida and then we found the (Off Limits) bar just a few miles away."  Thank you, OC Register!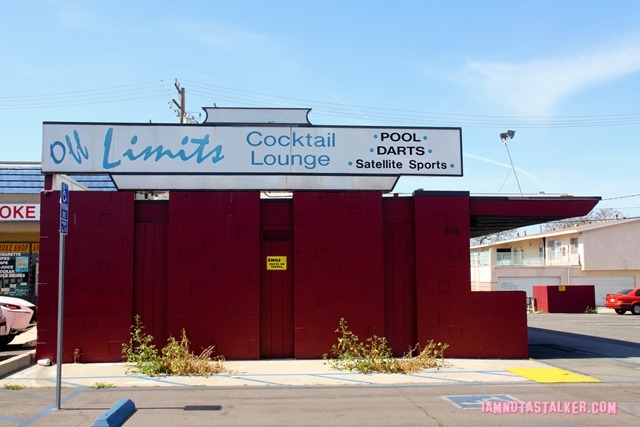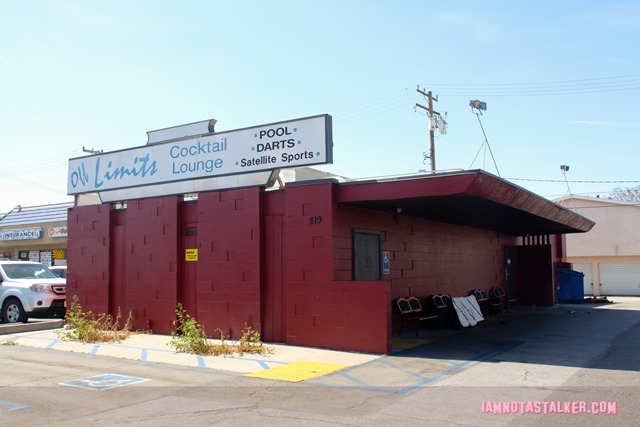 Sadly, by the time I stalked the place in mid-March of this year, it had been shuttered, so I only got to see the exterior.  Yelp still has photos of the interior posted, though.  You can check them out here.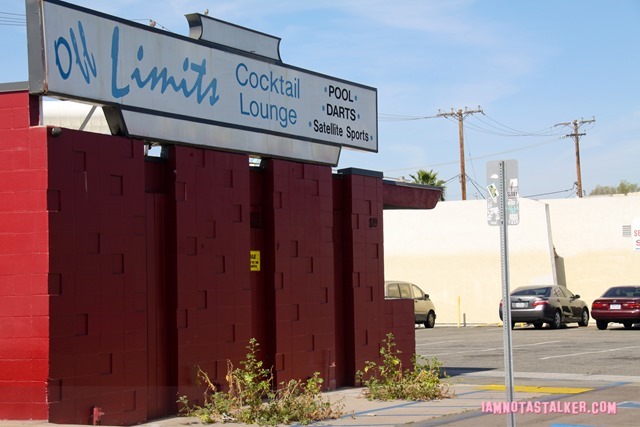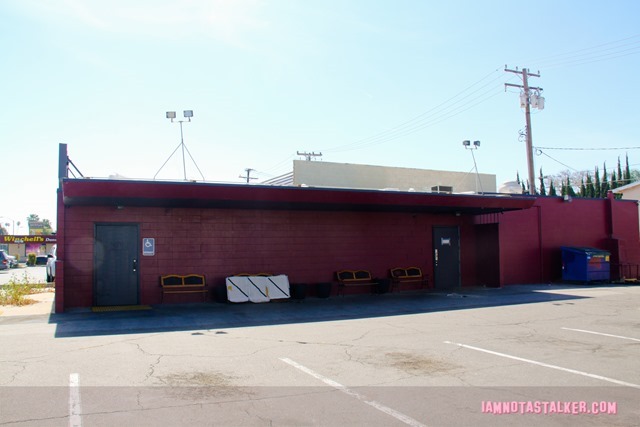 As I learned from commenters on Off Limits' Facebook page, the bar's owner passed away earlier this year and the property was subsequently sold.  Much to the dismay of the many longtime regulars, the site's future is currently up in the air.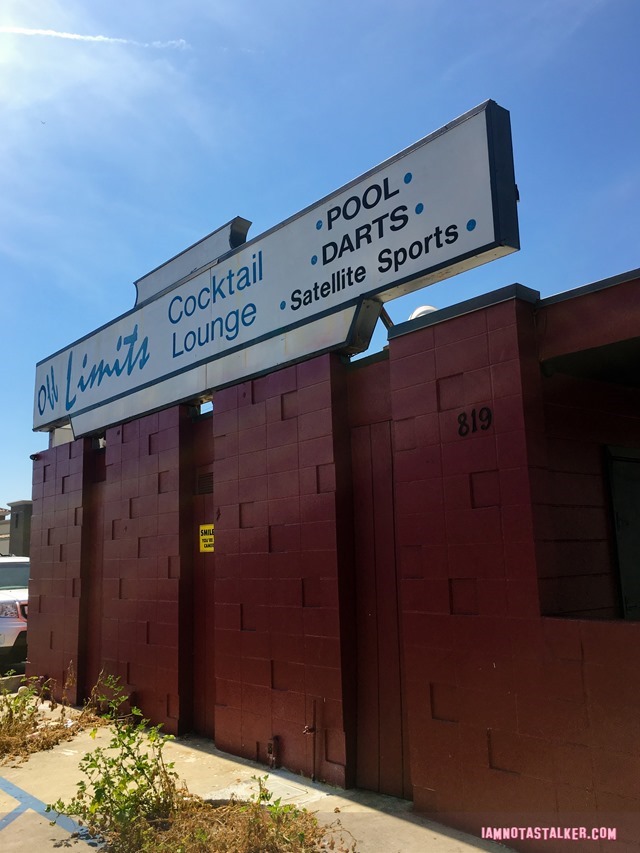 Thankfully, the watering hole's signage has been left intact for the time being.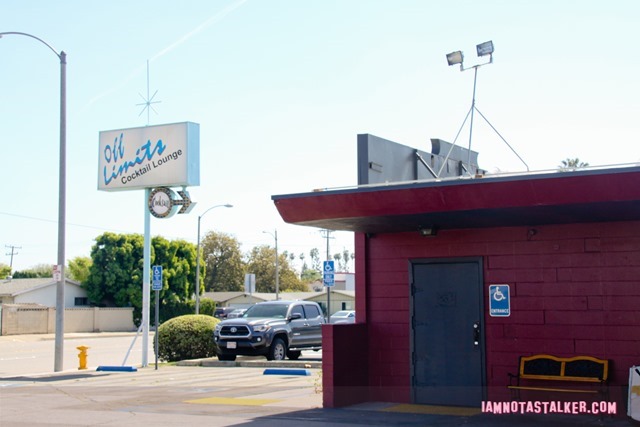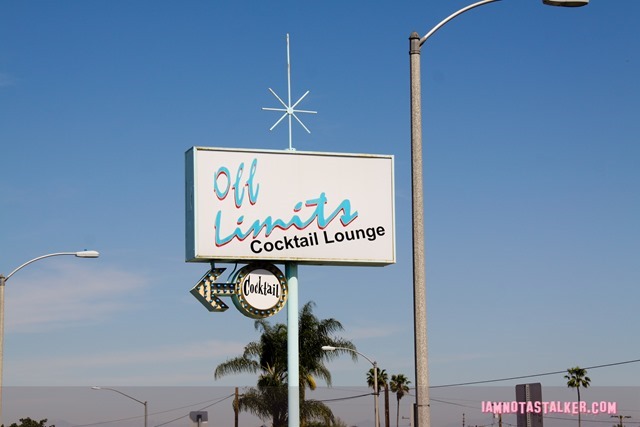 And what fabulous signage it is!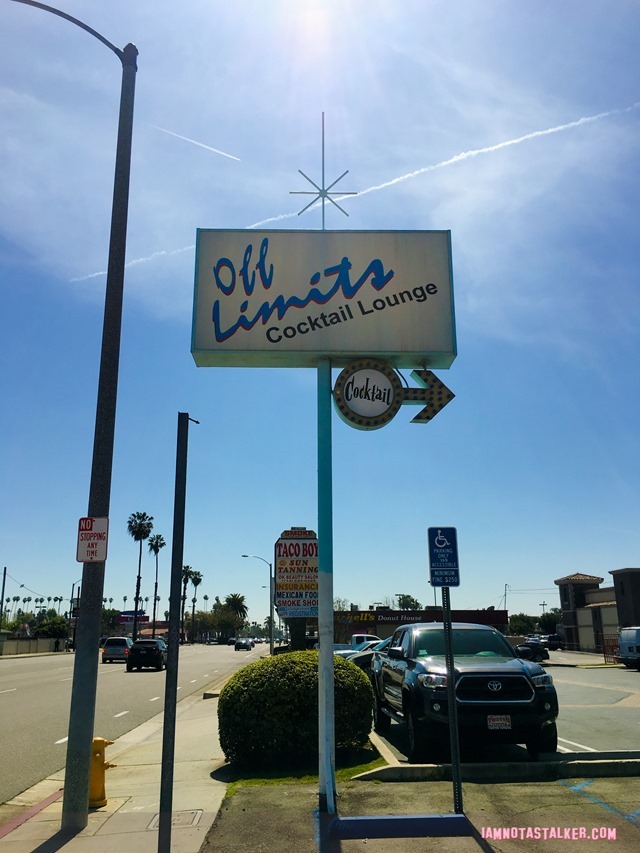 I'm kind of obsessed.  I absolutely love retro roadside signs.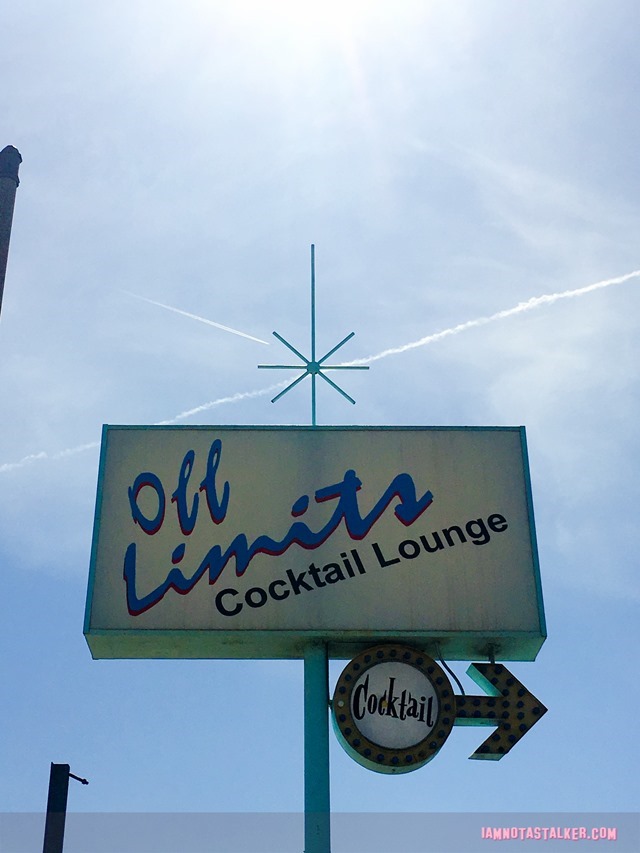 Off Limits cocktail lounge was originally established way back in August 1990.  Prior to that, the space housed an upscale cook-your-own steak eatery/piano bar known as The Roberts Room.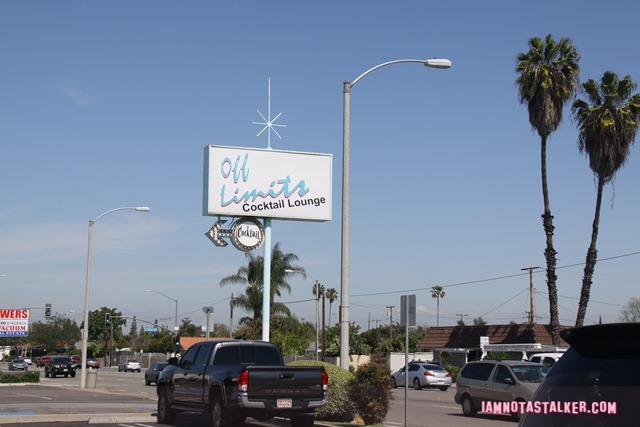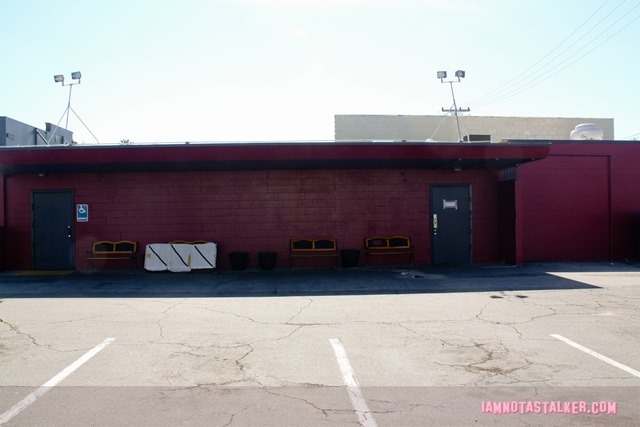 Off Limits first popped up in Rosewood's second episode, titled "Fireflies and Fidelity."  In the episode, Villa explains to Rosie that she "basically grew up" at the bar, spending many afternoons drinking Arnold Palmers while her dad hustled money out of gullible pool players.  Despite her classification of the place as a "dump," it holds special meaning for her.  She says, "It's my sanctuary.  Some people go to church.  I come here."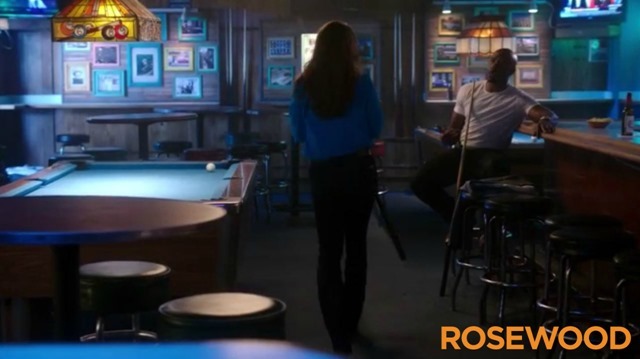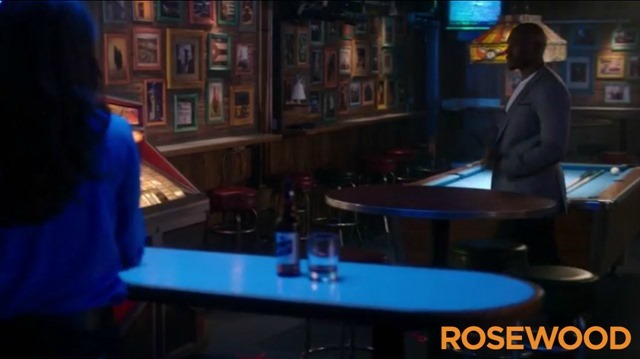 The bar went on to become Rosie and Villa's regular hangout, appearing almost weekly on the series.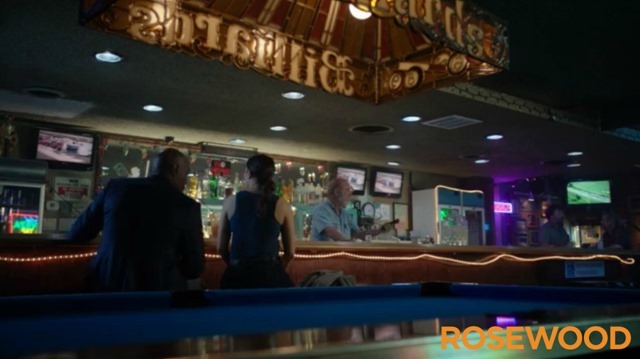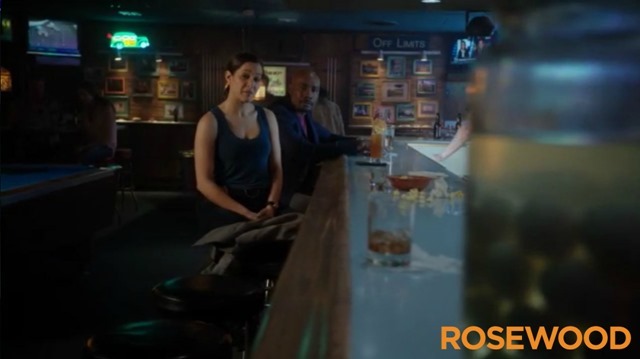 It was utilized so often, in fact, that I am surprised a set re-creation of it wasn't built at MBS Media Campus, the Manhattan Beach studio where the show was shot.  That does not appear to have been the case, though.  From what I can tell, the many scenes that took place at Off Limits were actually shot on location at the bar.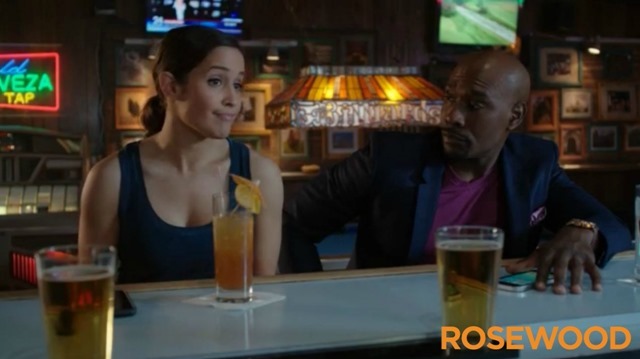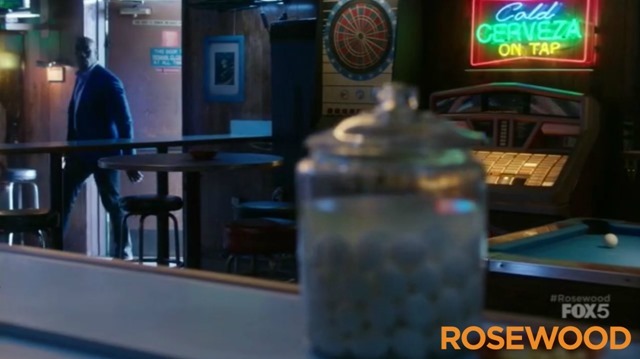 Though it was Off Limits' interior that was mainly featured on Rosewood, the exterior – with its fabulous sign – did show up on occasion.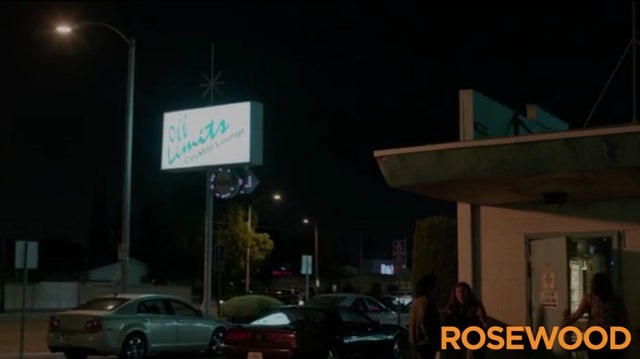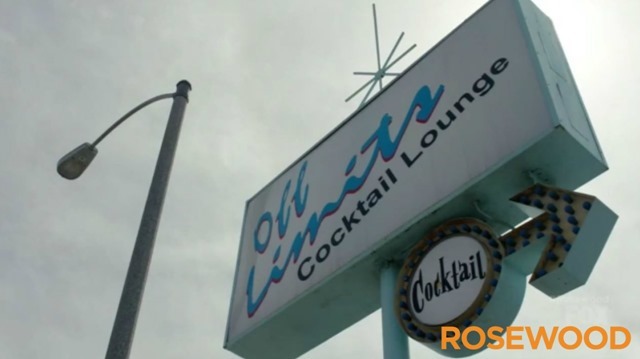 Off Limits was only utilized throughout Rosewood's first season.  Though it was never discussed on the series, Rosie and Villa just stopped hanging out there during Season 2.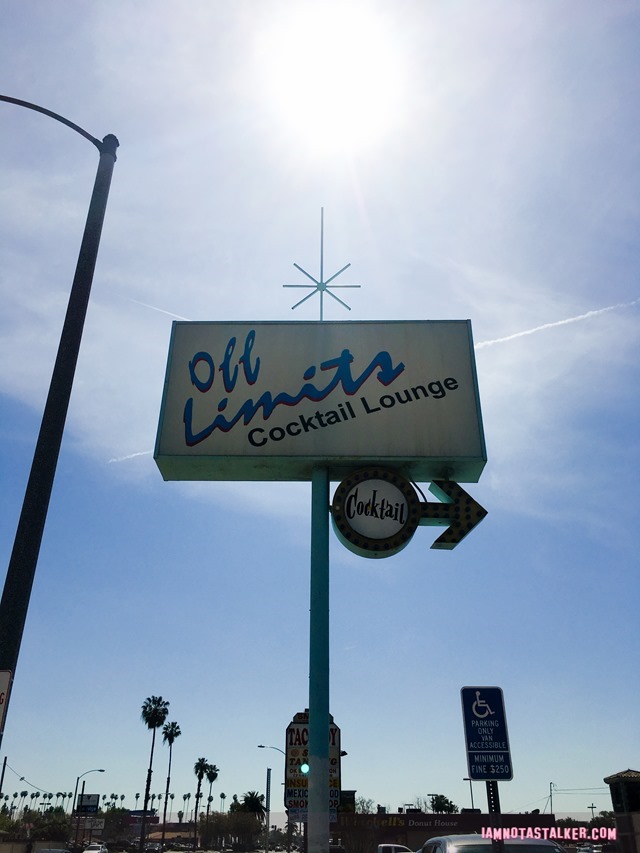 For more stalking fun, follow me on Facebook, Twitter, Instagram, Los Angeles magazine and Discover Los Angeles.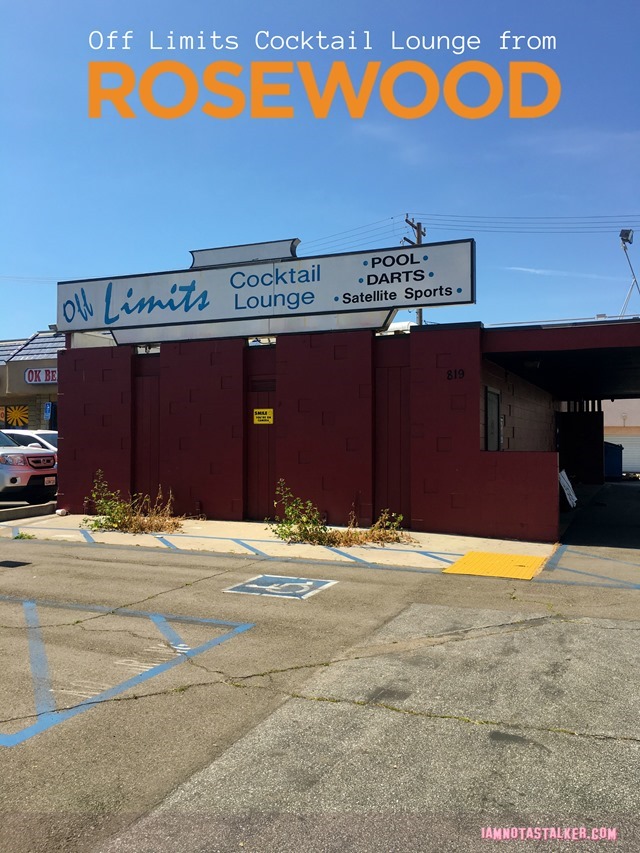 Until next time, Happy Stalking! 

Stalk It: Off Limits cocktail lounge from Rosewood was formerly located at 819 South Euclid Street in Anaheim.  The site is currently closed.
105767