Chasen's Restaurant from "Enemy of the State"
Jul 28th, 2017 | By
Lindsay
| Category:
Movie Locations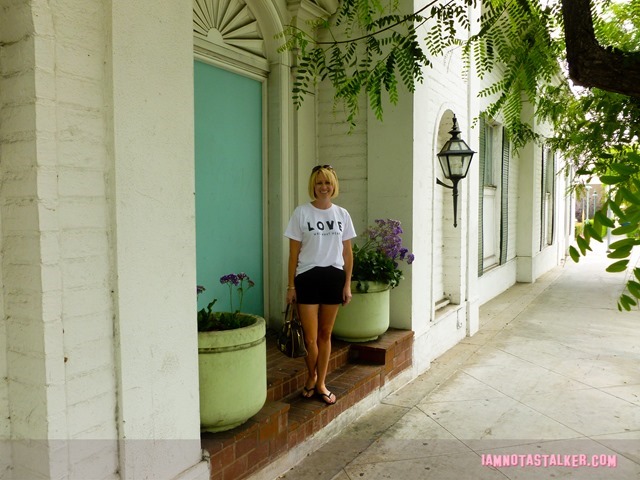 I grew up about as far removed from Hollywood and the world of show business as you can get.  But somehow I was familiar with Chasen's, the West Hollywood restaurant that played stomping ground to the Tinseltown elite for close to six decades.  I'm not sure where my knowledge of the famed eatery came from, but it is likely due to the countless celebrity biographies and magazines I read as a child and/or the fact that my mom has long been something of a chili connoisseur.  For those not in the know, Chasen's was noted as much for its legendary chili as it was for its acclaimed clientele.  Sadly, neither my mom nor I ever got to dine at the restaurant.  It was shuttered in 1995, long before we moved to Los Angeles.  A portion of its Neo-colonial façade still stands, though (it's now part of a Bristol Farms market), and I dragged the Grim Cheaper out to stalk it way back in May 2013.  Then I promptly forgot about it.  Flash forward to last week.  While researching Baltimore's Hollywood Diner, I came across a mention that Enemy of the State had done some filming at the Charm City site.  As it turns out, that information was incorrect, but I was thrilled to learn while looking into the matter that the 1998 thriller had actually shot a few scenes at Chasen's.  So I figured it was high time I blog about the place.
Chasen's was originally established in 1936 by New York-based Vaudeville performer Dave Chasen.  Even the restaurant's inception is steeped in Hollywood lore.  As the story goes, Chasen came out to L.A. to act in a movie and began supplying his actor friends with his special homemade chili, just as he had done with his Vaudeville buddies back home.  Depending on which version of the tale you believe, either director Frank Capra or New Yorker magazine editor Harold Ross suggested Chasen get out of show business and start a restaurant.  He heeded the advice and on December 13th, 1936 opened the doors of Chasen's Southern Pit.  (Supposedly, Capra had to loan Dave his silverware from home for the opening.) The tiny BBQ joint, which consisted of a scant 6 tables and an 8-seat bar, was an instant hit with the show biz set, despite only serving spare ribs and Dave's famous chili.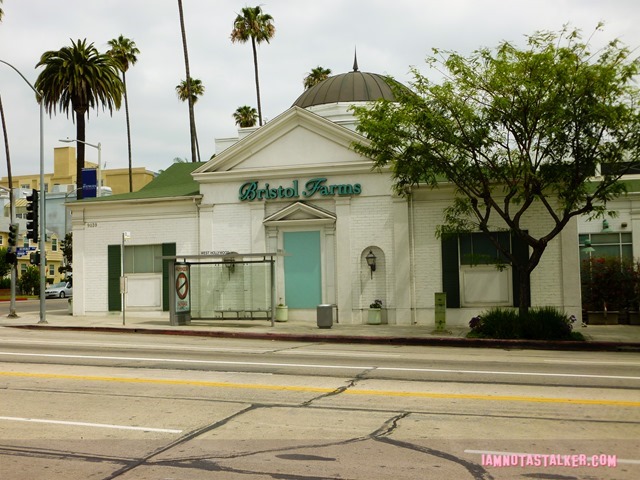 In 1942, Dave married a Sax Fifth Avenue beauty salon head named Maude Martin, whom pal Dom Amici had brought in to Chasen's for dinner while she was in town on business.  Dave was immediately smitten.  Following the nuptials, Maude set about expanding both the restaurant's menu and its square footage, employing renowned architect Paul Revere Williams to spruce up the interior with red leather booths and wood paneling.  Williams was hired for a few additional expansions over the years as the restaurant's popularity continued to grow.
For decades, Chasen's was the place to see and be seen in Hollywood.  Just a few of the legends who regularly dined on the premises include Alfred Hitchcock, Jimmy Stewart, Bob Hope, Kirk Douglas, Cary Grant, Walt Disney, Marilyn Monroe, Carol Burnett, Frank Sinatra, Clark Gable, and Jack Lemmon.  Ronald and Nancy Reagan even got engaged there (the booth where Ronnie proposed is now on display at the Ronald Reagan Presidential Library).  And Elizabeth Taylor was so taken with Chasen's chili that she reportedly had it flown to her regularly while she was on location in Rome filming Cleopatra.  You can check out some photos of Chasen's from its heyday here.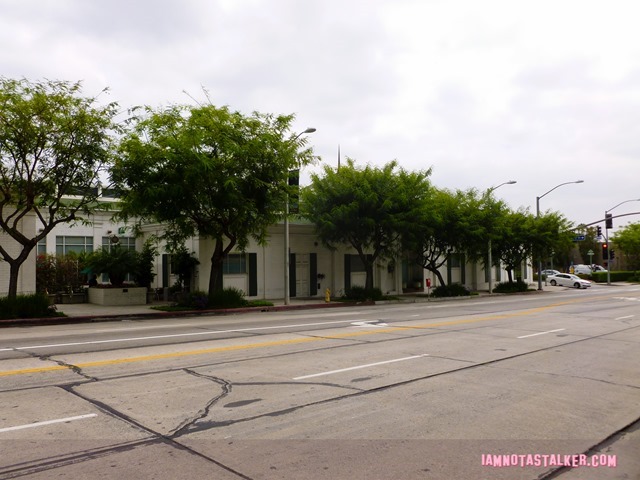 After Dave passed away in 1973, Maude ran the restaurant herself, greeting customers at the front door nightly.  Chasen's remained popular under Maude's tutelage and attracted new celebrity clientele such as John Travolta, Tom Cruise, Tom Hanks, Elton John, Sharon Stone, Madonna, and Jack Nicholson.  Aaron Spelling even hosted annual Christmas parties for the cast and crew of Beverly Hills, 90210 on the premises.  Jason Priestley dedicated a chapter of his book, Jason Priestley: A Memoir, to one of the parties and you can see a photo of the December 18th, 1991 soiree here and the 1993 shindig here.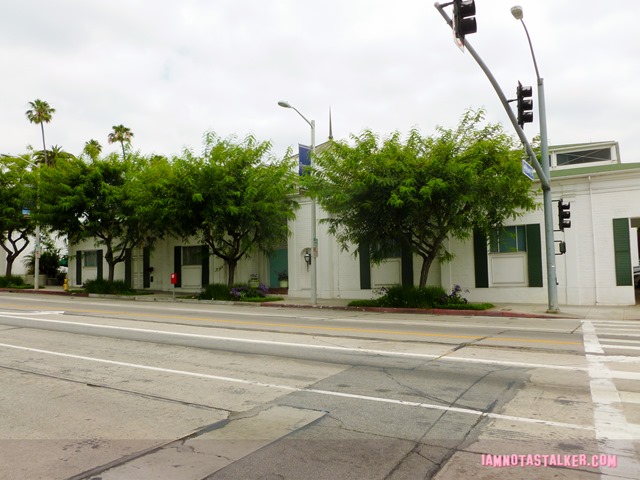 Sadly, Chasen's started to see a decline in patronage during the '90s.  Maude eventually sold the restaurant to a developer and its doors were officially closed on April 1st, 1995.  Though there were plans to build a massive 2-story, 89,000-square-foot shopping center on the site, they never came to fruition largely due to neighborhood opposition.  While development sat in limbo for the next few years, Chasen's remained intact and was rented out for filming and private events.  The project finally got underway in 1999 and the eatery's interior décor, furnishings and restaurant equipment were auctioned off to the public in October of that year.  The structure was razed shortly thereafter and a 29,000-square-foot Bristol Farms grocery store, which opened in 2000, was built in its place.  Thankfully, the market's owners decided to preserve a piece of the historic eatery.  As I mentioned above, a portion of Chasen's Beverly Boulevard façade was left intact during the demolition, was incorporated into the Bristol Farms exterior, and still stands today.  That façade, with the restaurant's former main entrance denoted with a pink arrow, is pictured below.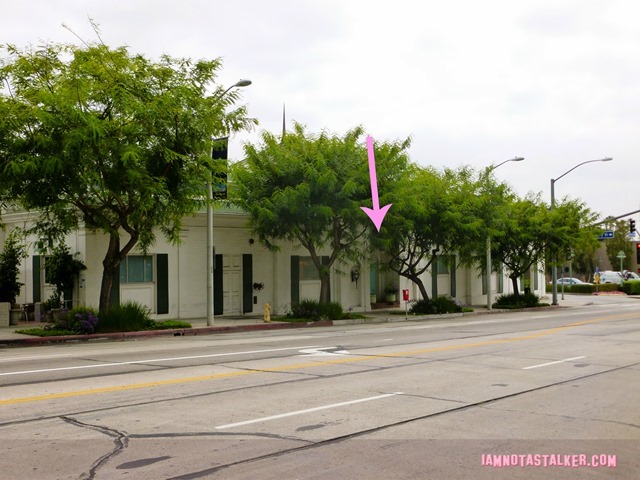 Most amazing of all, the Bristol Farms owners also re-created a section of Chasen's interior inside the store.  It serves as the market's onsite restaurant.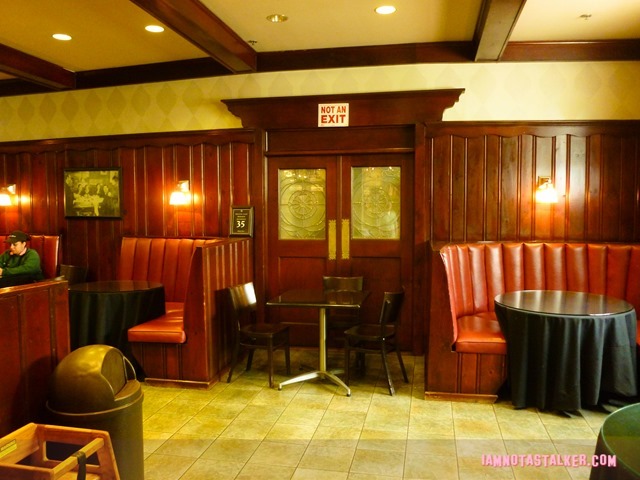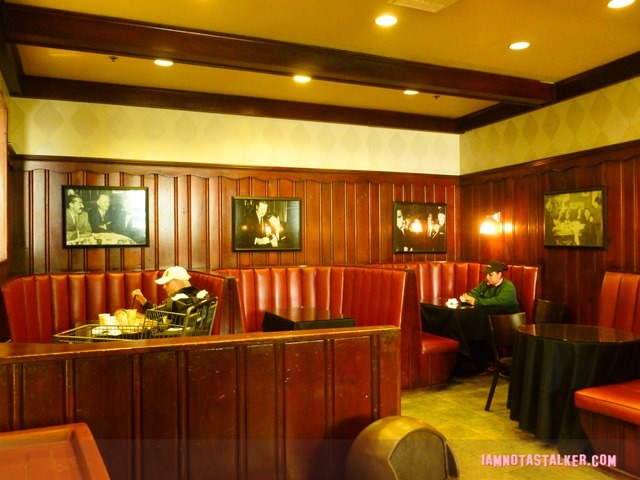 Called Bristol Café, the space serves soups, salads, sandwiches, and other staples.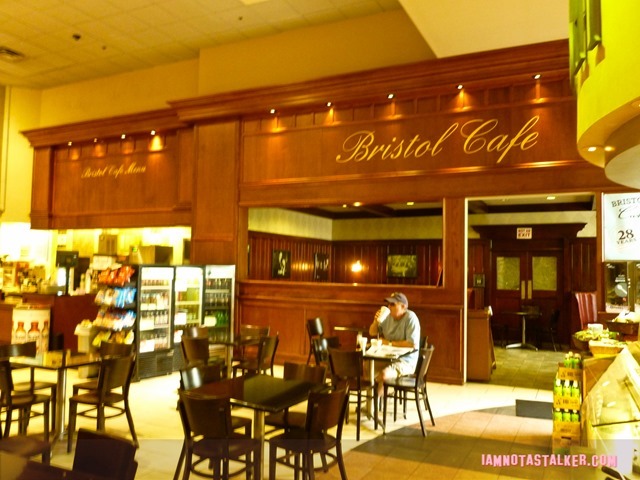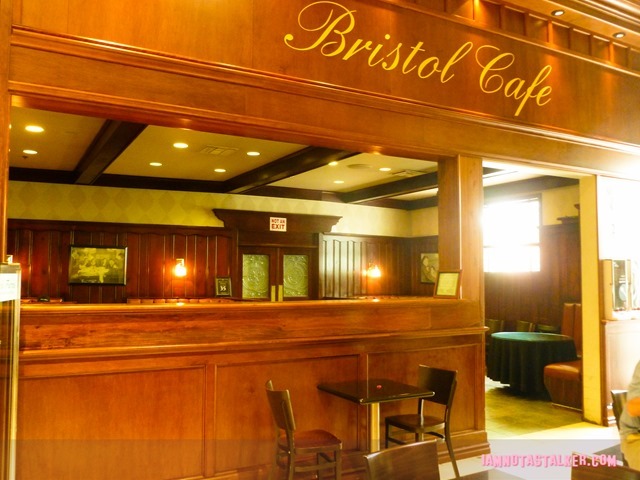 Oh, and Dave's famous chili!  For those who don't live in the area, but want to know what all the fuss is about, you can make Chasen's iconic chili at home – recipe here.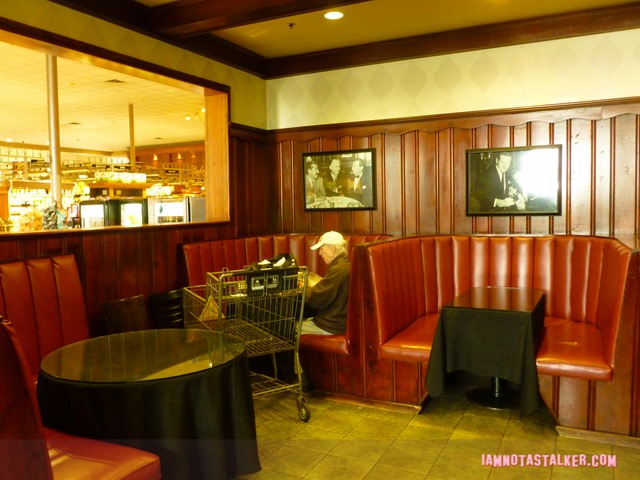 Though I never got to experience Chasen's first-hand, Bristol Café was not a bad consolation prize thanks to the fact that the space boasts several of the original restaurant's booths;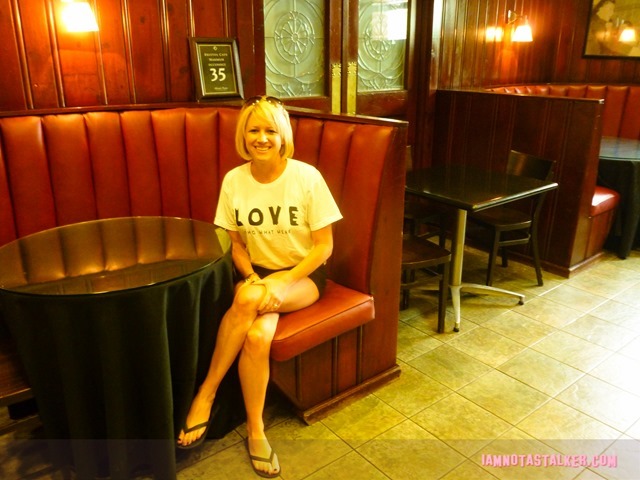 its knotty pine paneling and light sconces;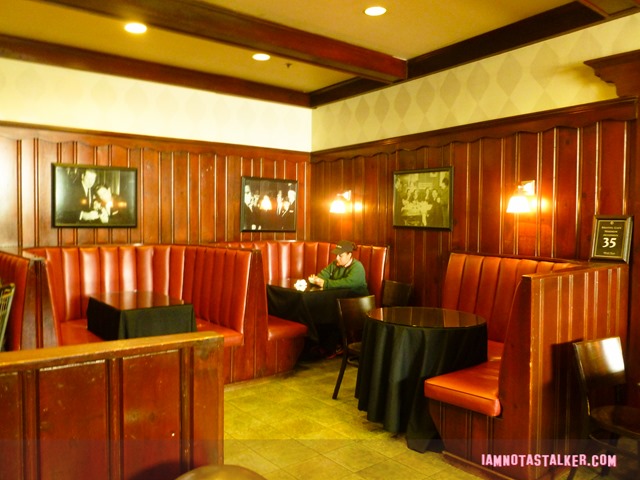 and doors.  For anyone who hasn't been, I highly recommend a visit.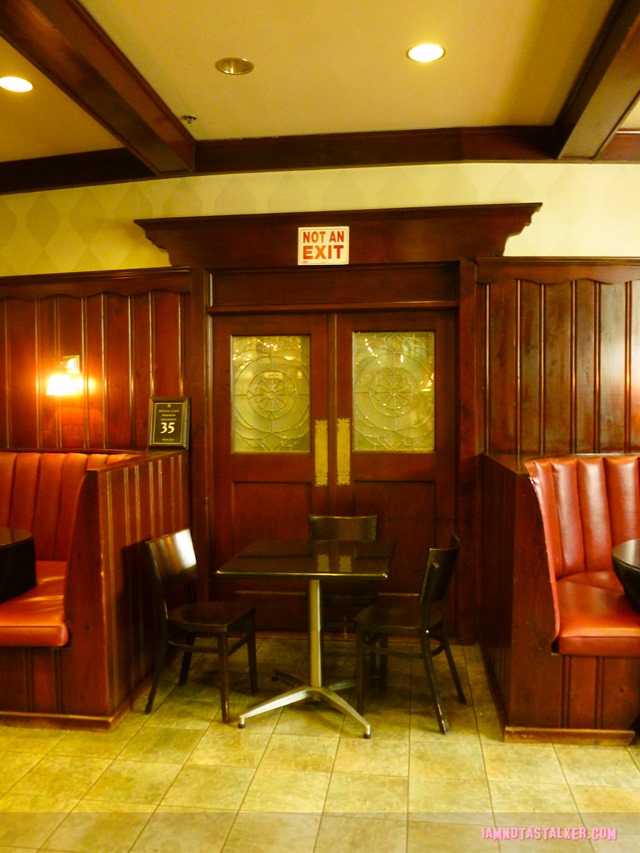 In Enemy of the State, Chasen's portrayed Pintero Social Club, the supposed Washington, D.C.-area Italian restaurant owned by mobster Paulie Pintero (Tom Sizemore).  The eatery's dining area was only shown briefly in the flick, though.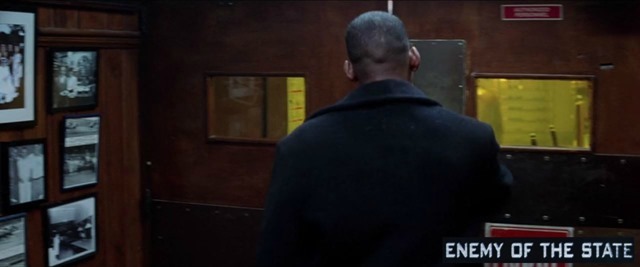 Most of the filming took place in Chasen's kitchen, including the massive shoot-out at the end of the flick.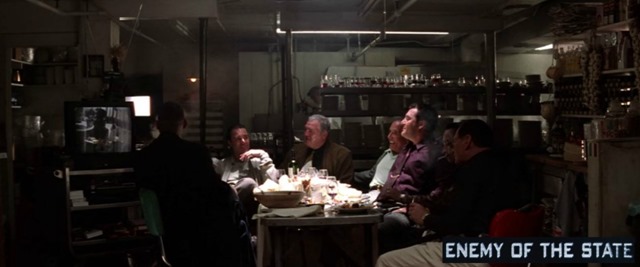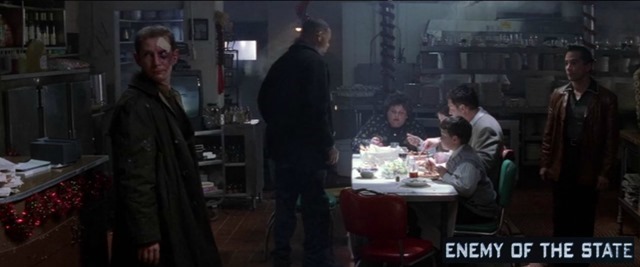 Only the interior of Chasen's was utilized in the movie.  Exterior scenes involving Pintero Social Club were filmed at a different location.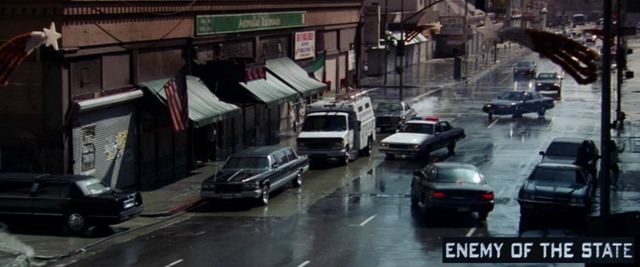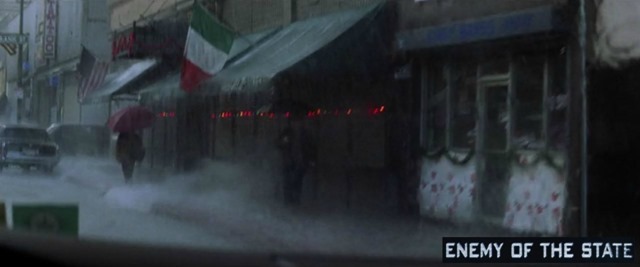 Enemy of the State is hardly the first production to feature Chasen's.  Columbo (Peter Falk) dines there – and, in a tongue-in-cheek moment, gets scoffed at by a waiter for ordering chili – in the Season 3 episode of Columbo titled "Publish or Perish," which aired in 1974.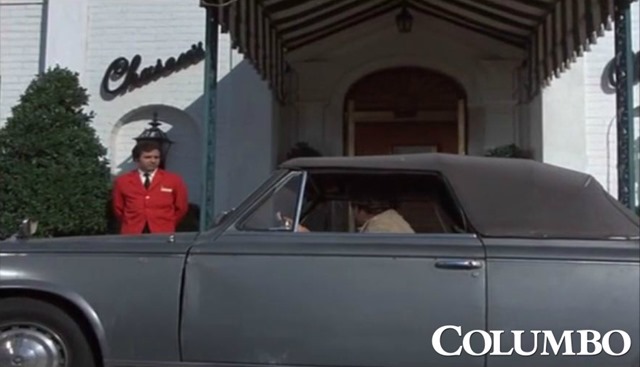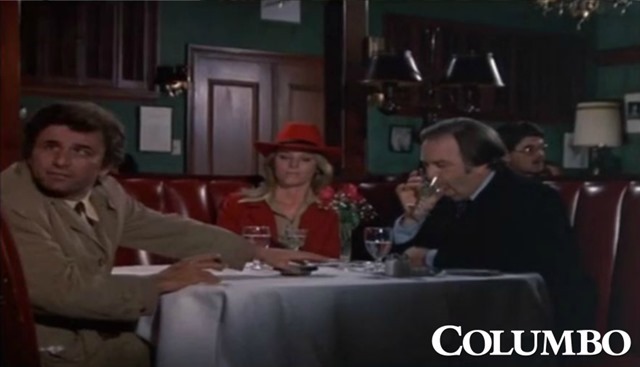 Simon Davenport (Henry Fonda) receives a telephone call from Harry Calder (George Segal) while he is at Chasen's celebrating his wedding anniversary in the 1977 thriller Rollercoaster.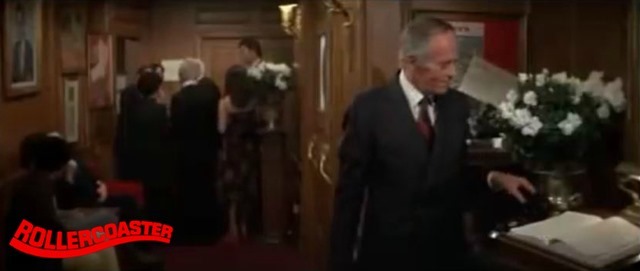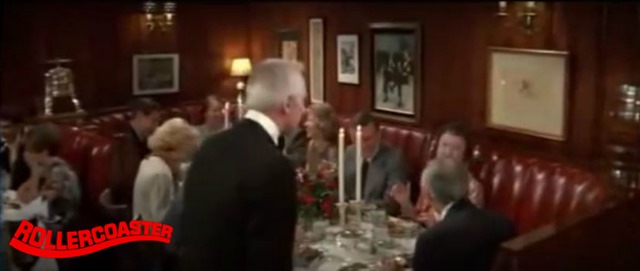 Bugsy Siegel (Warren Beatty) tells his wife he wants a divorce over diner at Chasen's in the 1991 film Bugsy.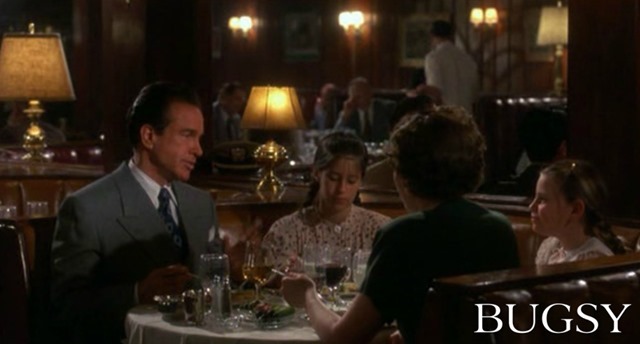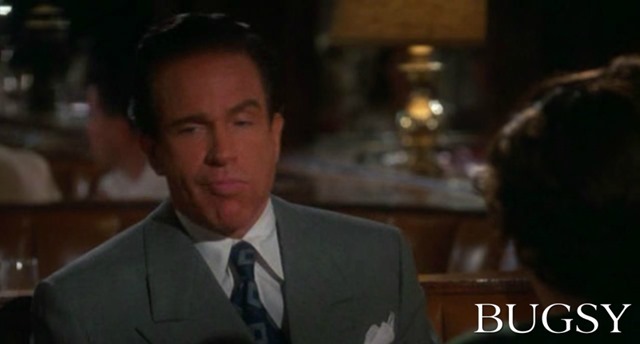 In the Season 3 episode of Melrose Place titled "Love Reeks," which aired in 1994, Susan Madsen (Cheryl Pollak) has a job interview at Chasen's.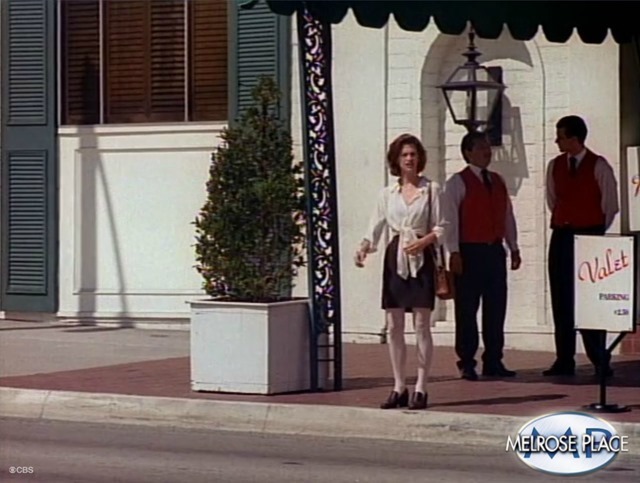 Dede Truitt (Christina Ricci) and Matt Mateo (Ivan Sergei) meet up with Bill Truitt (Martin Donovan) and Lucia DeLury (Lisa Kudrow) for a highly awkward dinner at Chasen's in the 1998 comedy The Opposite of Sex.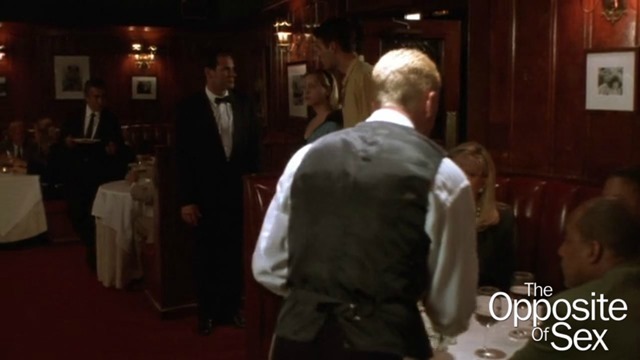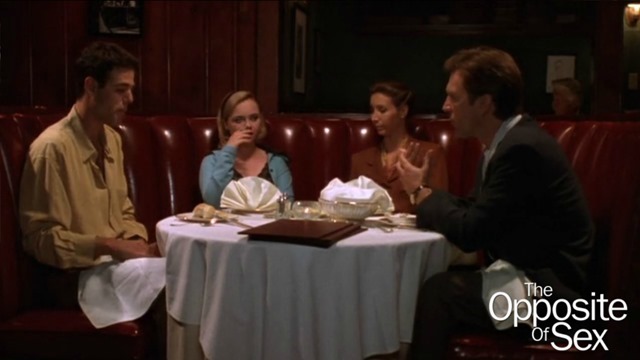 Even Bristol Farms is popular with location scouts.  In the Season 2 episode of Six Feet Under titled "Back to the Garden," which aired in 2002, David Fisher (Michael C. Hall) waits for Keith Charles (Mathew St. Patrick) at Bristol Café in a very brief scene.
And in the Season 3 episode of The Osbournes titled "Pain in the Neck," which aired in 2004, Ozzy Osbourne shops at Bristol Farms with his assistant.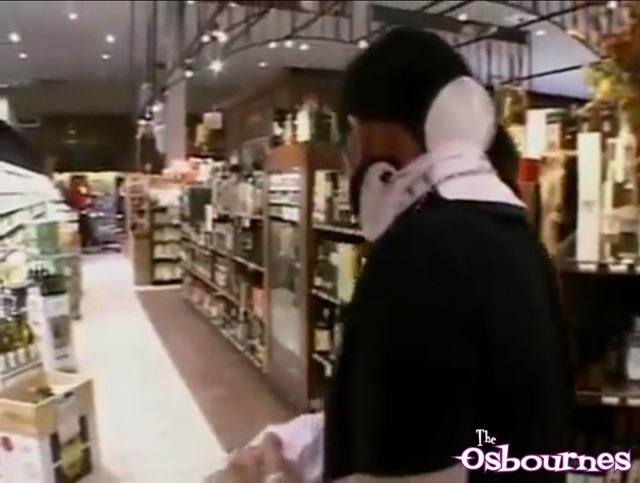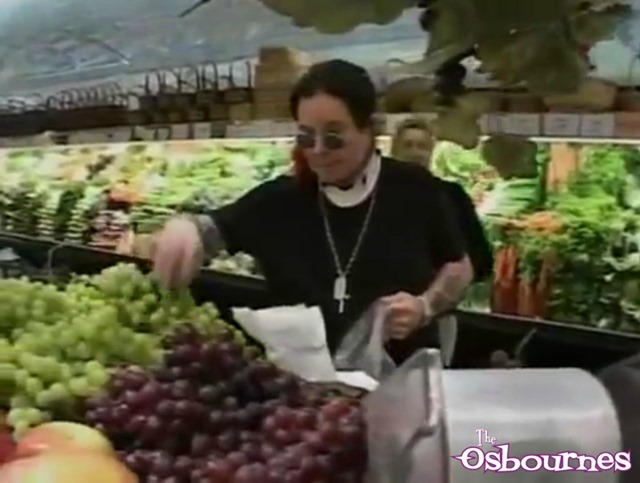 Chasen's also appeared in the second episode of the 1989 television series Nightingales, but, unfortunately, I could not find a copy of the episode with which to make screen captures for this post.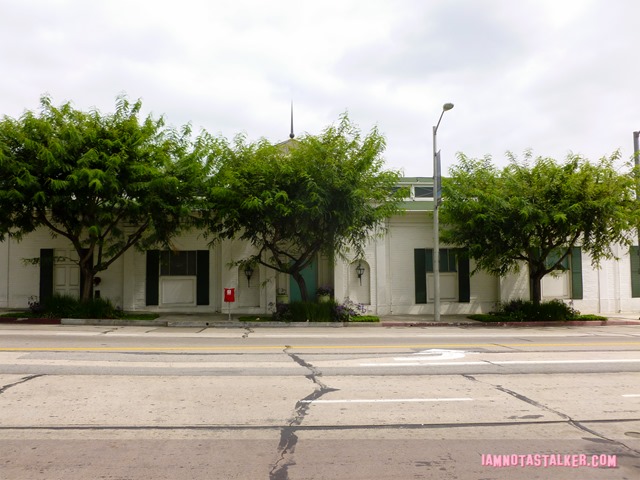 For more stalking fun, follow me on Facebook, Twitter, Instagram, Los Angeles magazine and Discover Los Angeles.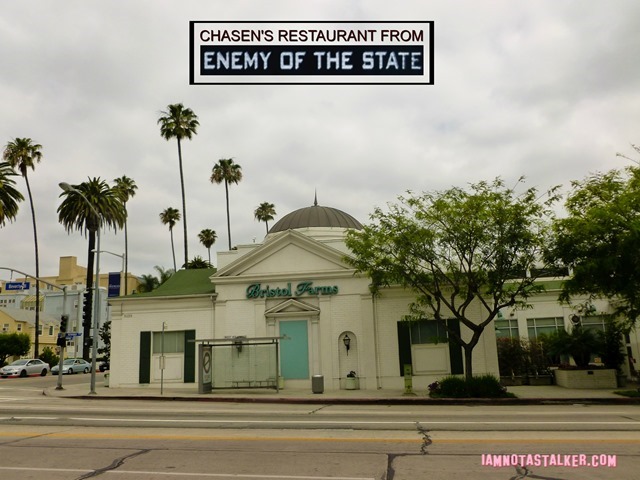 Until next time, Happy Stalking! 

Stalk It: Chasen's restaurant, aka Pintero Social Club from Enemy of the State, was formerly located at 9039 Beverly Boulevard in West Hollywood.   The site is now home to a Bristol Farms grocery store.
106393