The Federal Bar from "Parks and Recreation"
Apr 8th, 2015 | By
Lindsay
| Category:
TV Locations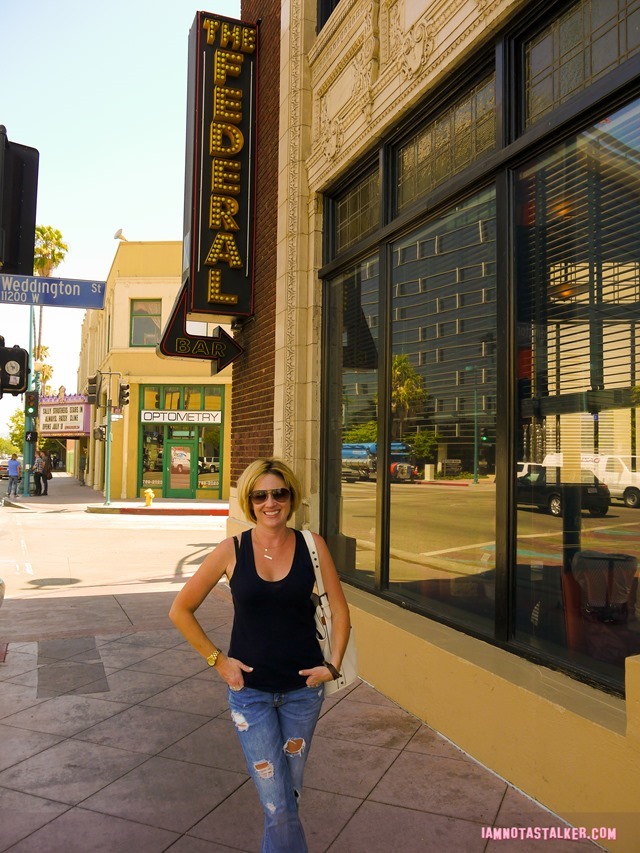 It's shaping up to be Parks and Recreation week at IAMNOTASTALKER.com, as here I am with yet another location from the series.  I actually came by today's locale accidentally.  While scanning through P&R's "Operation Ann" episode for yesterday's post about the Hamburger Hamlet in Sherman Oaks, I spotted The Federal Bar, a North Hollywood watering hole that I stalked back in May of last year because of its appearance on fave show Perception.  For whatever reason, I had yet to blog about it, though, and, thanks to the P&R kick I've been on lately, figured today was the perfect time to do so.
The ornate brick building that currently houses The Federal Bar was originally constructed as a branch of Security Trust and Savings Bank in 1926.  It was designed by John and Donald Parkinson, the father-and-son architectural team who also created Union Station (which I briefly blogged about here), Bullocks Wilshire (which I blogged about here) and Los Angeles City Hall (am oft-used filming locale that I have, shockingly, never stalked).  Parkinson and Parkinson built several similar-looking bank buildings for the Security Trust chain across Los Angeles throughout the years.  The one located at 5601 North Figueroa Street in Highland Park is a virtual twin to The Federal Bar.  That structure, which I have yet to stalk, has appeared countless times onscreen.  It is currently featured each week as the police station on the new CBS series Battle Creek.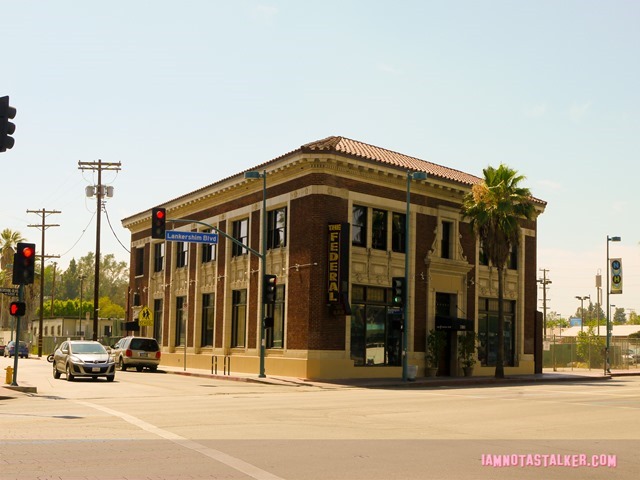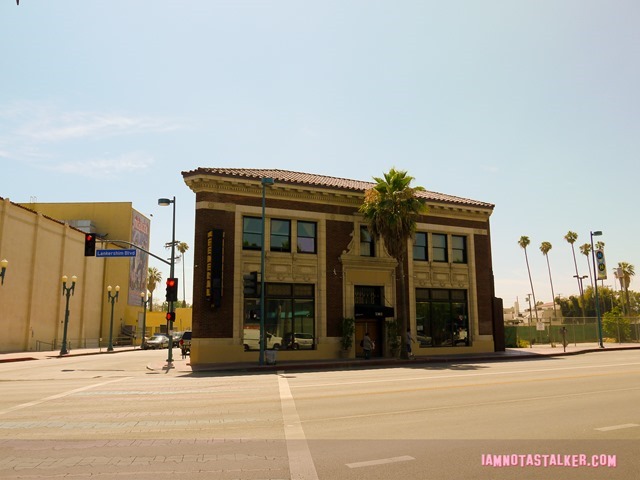 For many years, The Federal Bar space operated as Paperback Shack Books, an independent bookstore owned by Earl Spar.  In the mid-2000s, the proprietors of Fred 62 (a popular restaurant/filming locale in Los Feliz that I blogged about here) acquired the location and began an extensive, three-year renovation process to turn it into a restaurant/nightclub.  They named the new venture "Bank Heist," which I think was a rather unfortunate dubbing considering one of the bloodiest bank heists in L.A.'s history took place just a little over two miles away.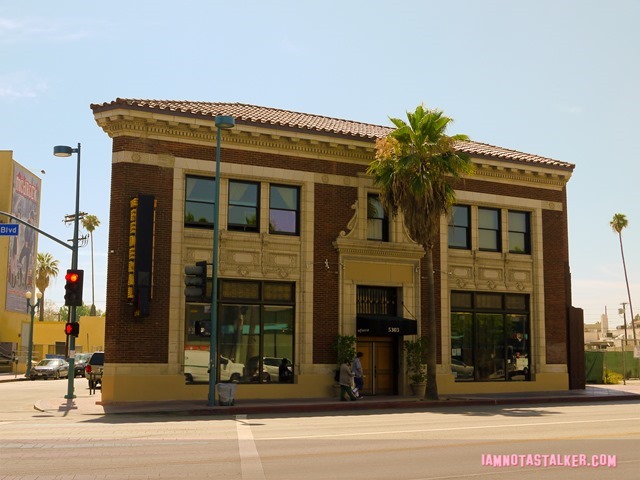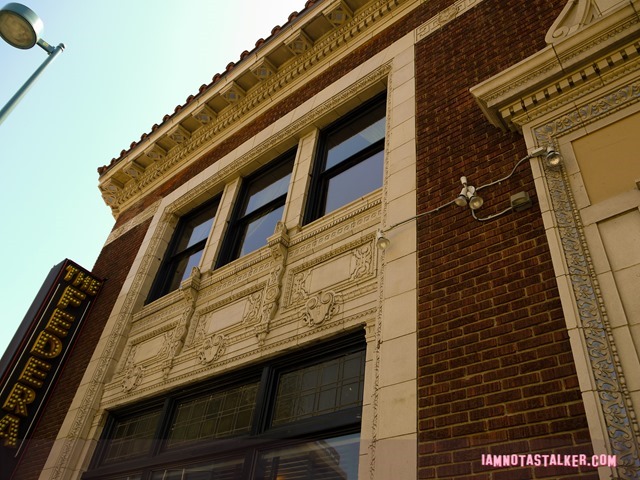 Bank Heist opened in late September 2007, but never really had a chance to establish itself.  Less than four months later, on January 7th, 2008, it was gutted by a fire.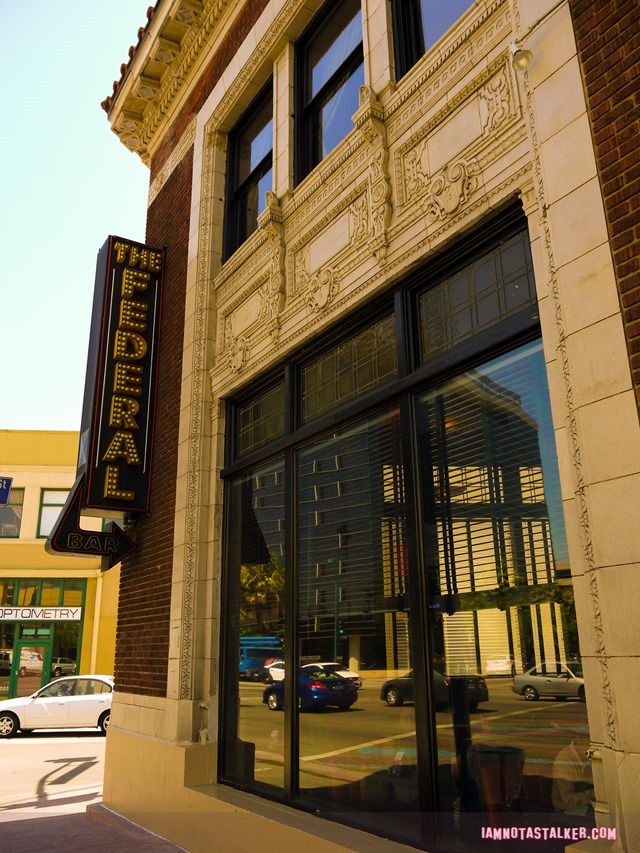 In 2010, Knitting Factory Entertainment CEO Morgan Margolis spotted the architecturally stunning building while taking his children to a martial arts class (I am guessing that class was held at the dojo from The Karate Kid, which is located less than a block south) and thought it would make the perfect place for a new Knitting Factory music club (his insanely popular Hollywood Knitting Club outpost had closed in 2009).  The historic look of the building caused him to eventually rethink his plans, though, and, after leasing the place, he decided it was better suited to house a gastropub.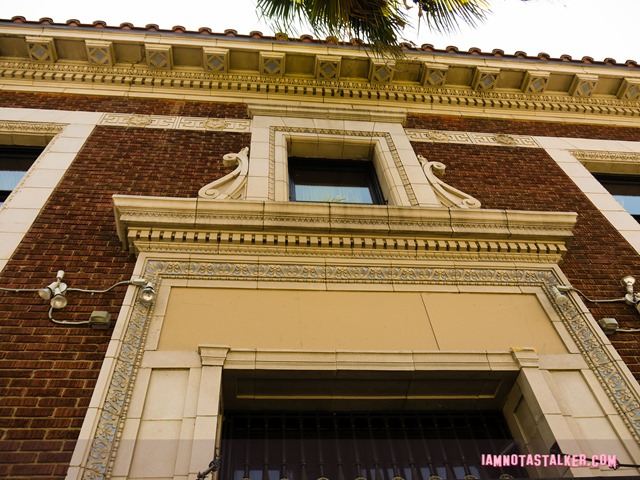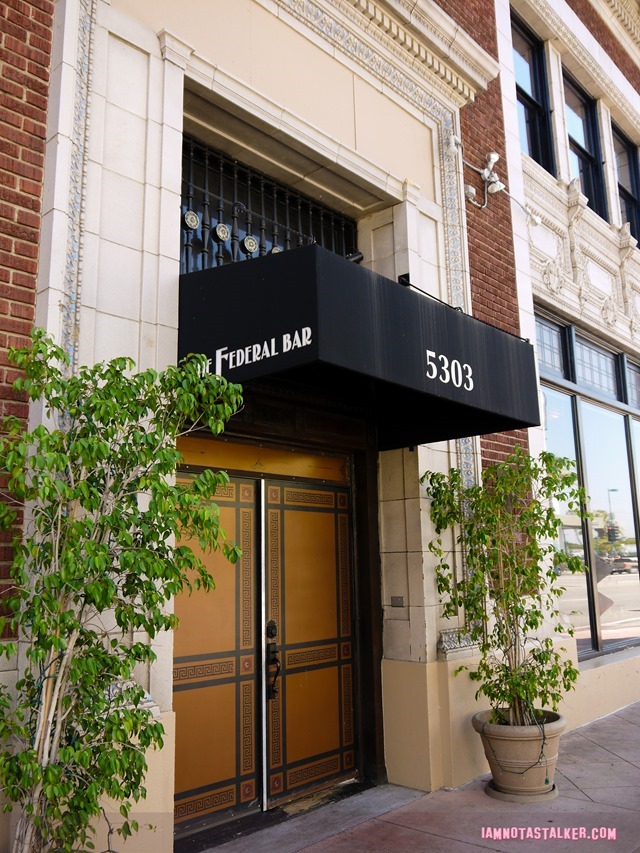 Of the neighborhood, Margolis stated in a Los Angeles Daily News article, "I was really trying to get to the next area I felt was going to move forward, and North Hollywood seems to be transitioning consistently.  A lot of other areas were also moving up – i.e. Silverlake, Los Feliz, downtown – but I felt like they were already getting saturated.  There are also a lot of great architectural spaces that I like that are hard to find in certain areas.  I like a lot of brick, I like old buildings, auto garages and warehouses.  I like high-beamed ceilings.  This area seems to have an abundance that is popping up.  And I found an area where I felt like you could still touch the square footage at the right price."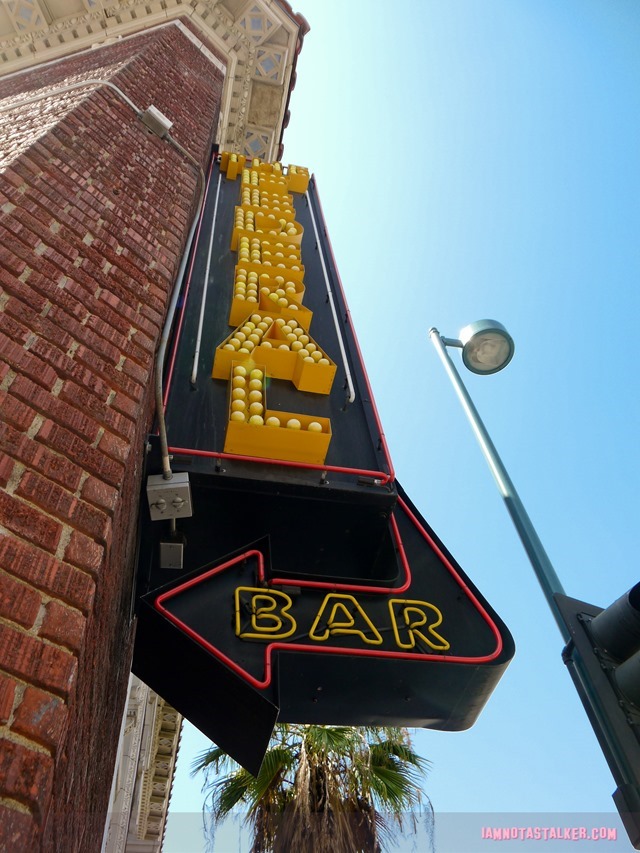 After a bit of renovation, The Federal Bar was opened in early 2011.  According to a 2012 Los Angeles Times article, it turned a profit the following month and has continued to do so every month since.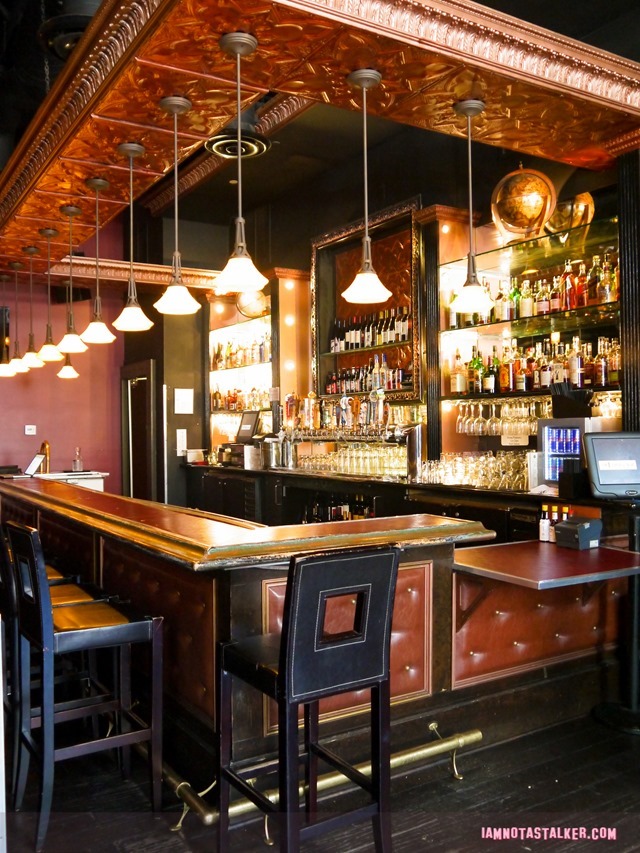 The 5,000-plus-square-foot space, which was fashioned by interior designer Rod Sellard, boasts four (yes, four!) bars, a second floor special events area with a stage, and an outdoor patio.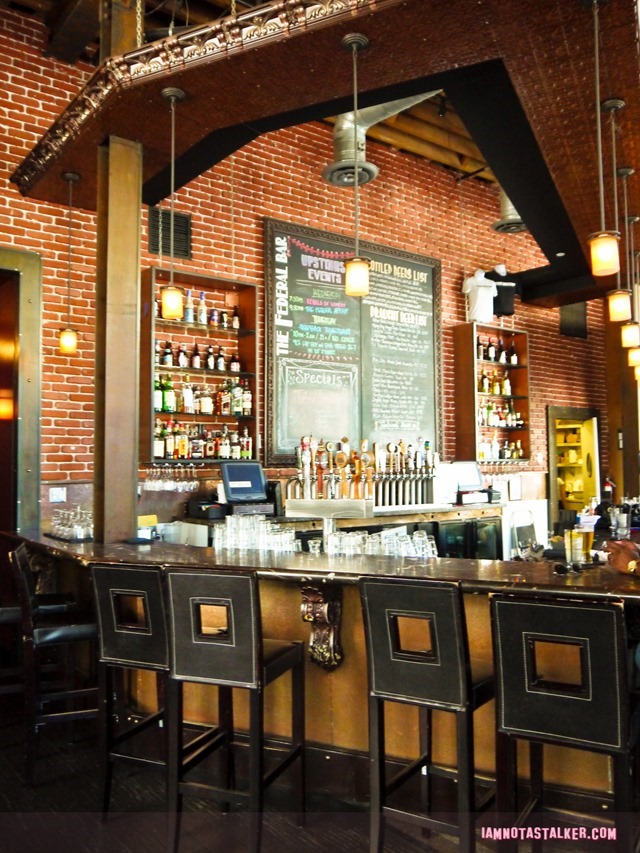 The Federal Bar is nothing short of spectacular, both inside and out, and it is not very hard to see why the place has become popular with location scouts.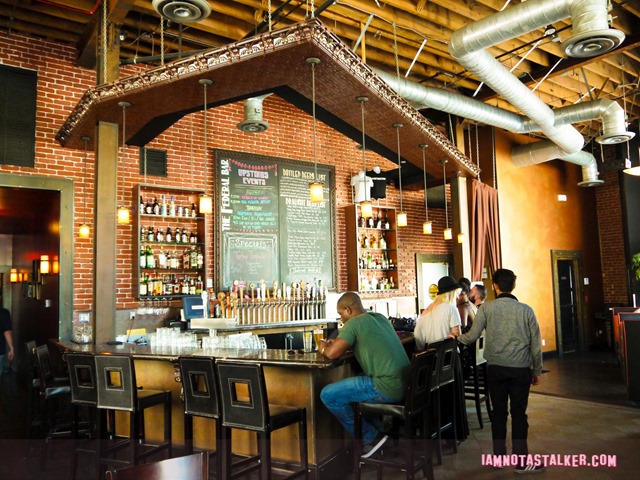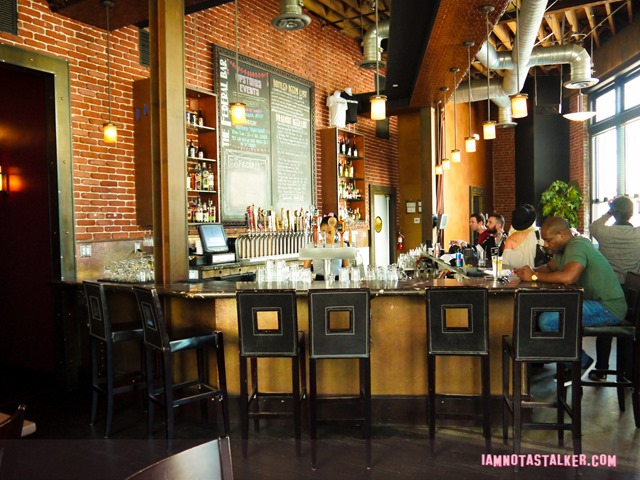 In the Season 4 episode of Parks and Recreation titled "Operation Ann," Leslie Knope (Amy Poehler) and Ben Wyatt (Adam Scott) headed to The Federal Bar to spy on Ann Perkins (Rashida Jones), who they thought was out on a secret date with her boss Chris Traeger (Rob Lowe).  As Leslie and Ben soon discovered, though, Ann was actually on a date with Tom Haverford (Aziz Ansari).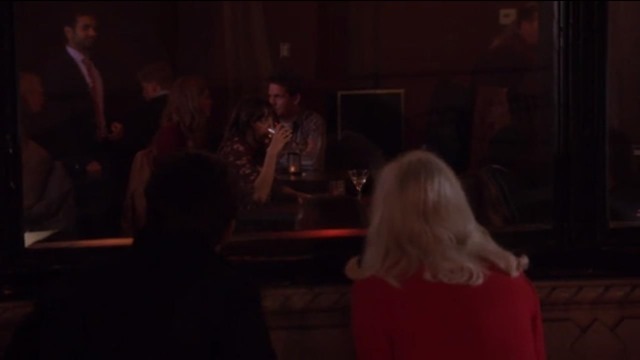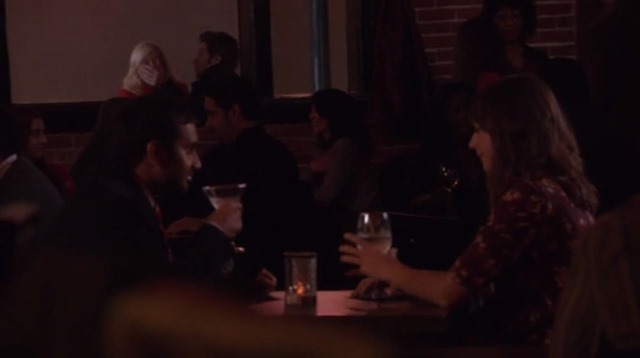 While scanning through the episode to make screen captures for yesterday's post, I immediately recognized The Federal's intricate exterior.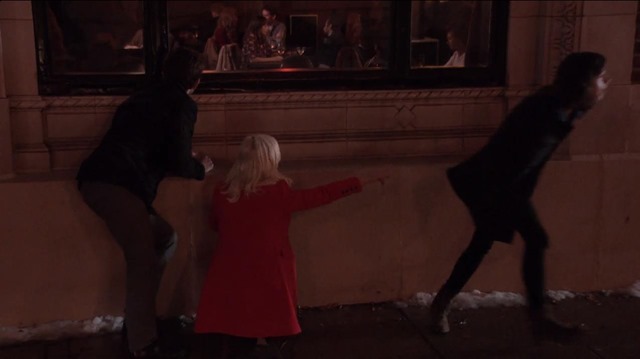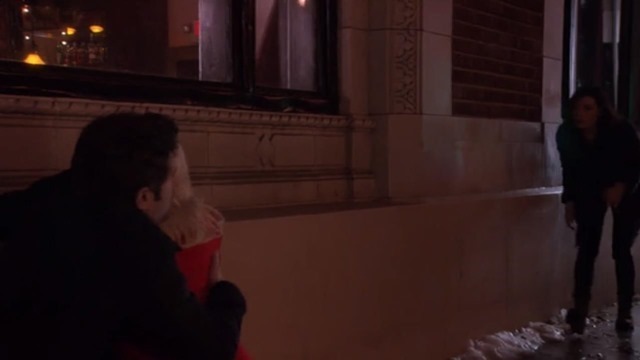 In the scene, Tom and Ann were sitting in the southwest area of The Federal's bottom floor and Leslie and Ben spied on them through the windows located on Weddington Street.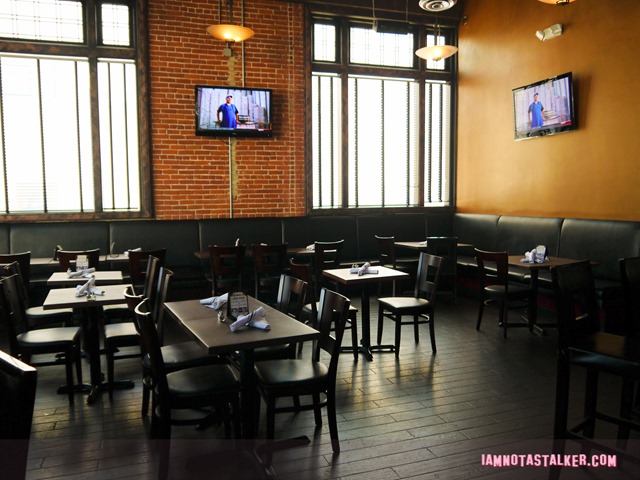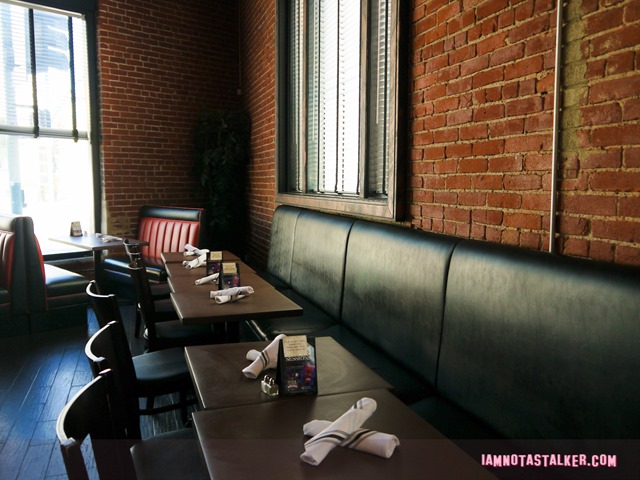 The Federal popped up as two different places in the Season 2 episode of Perception titled "Wounded."  One of the bars on the main floor was used as the watering hole where Kate Moretti (Rachael Leigh Cook) told Blake Rickford's (Logan Bartholomew) date that he was a suspected rapist.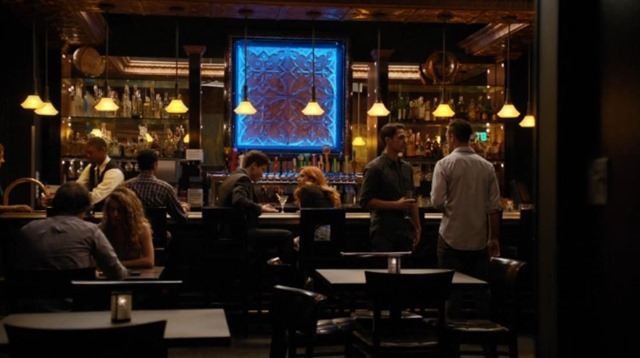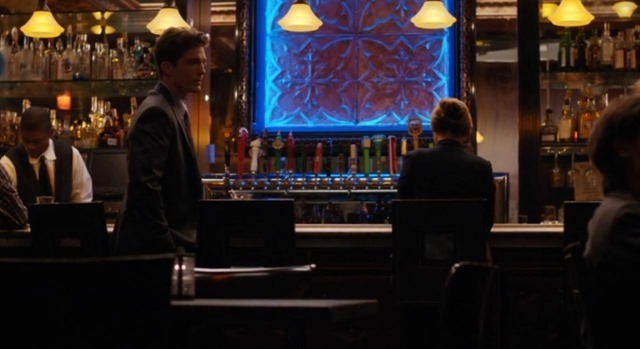 And one of the upstairs bars was where Kate spied on Blake later in the episode.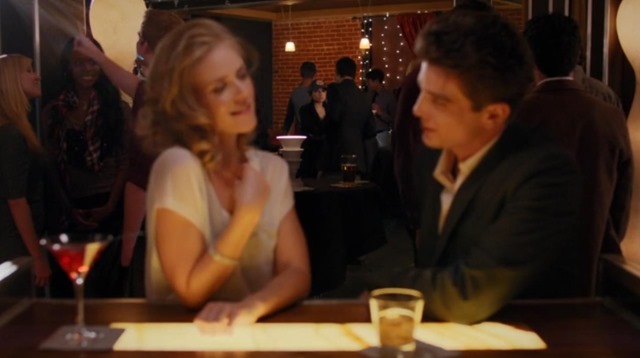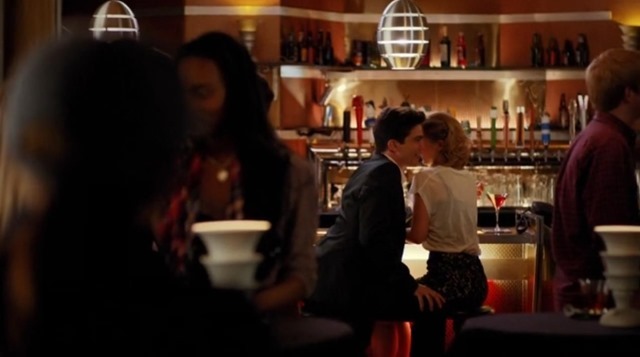 The exterior of The Federal was also used in that scene.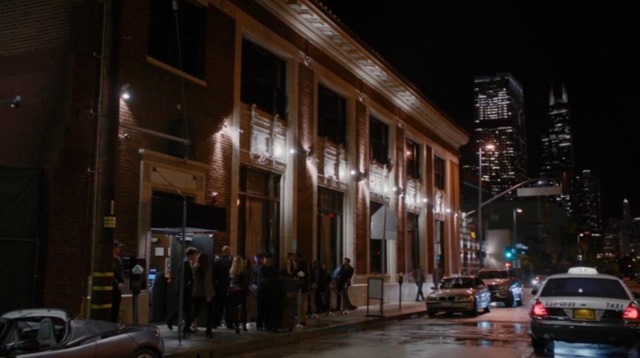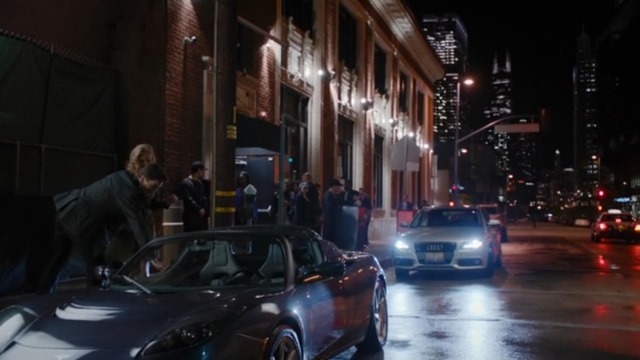 The Federal also popped up in flashback scenes in Perception's next episode, titled "Warrior."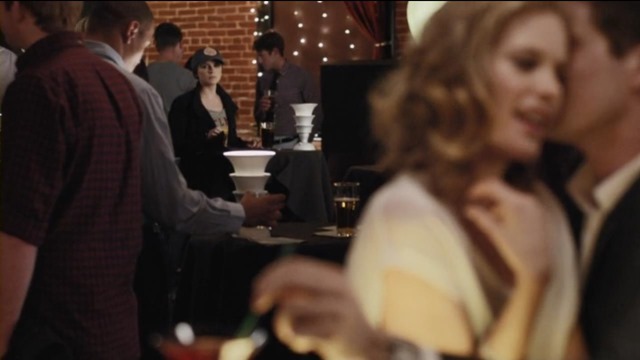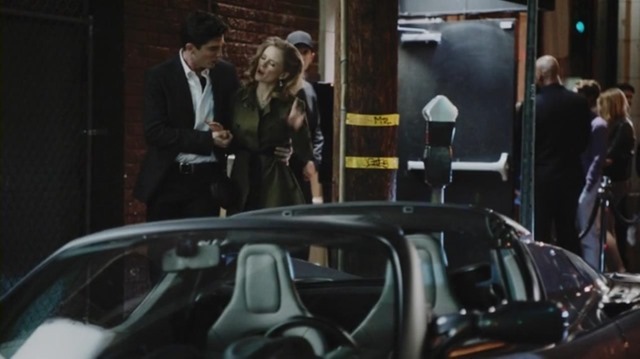 In 2013, The Federal masked as Sudz in the Season 9 episode of It's Always Sunny in Philadelphia titled "The Gang Tries Desperately to Win an Award."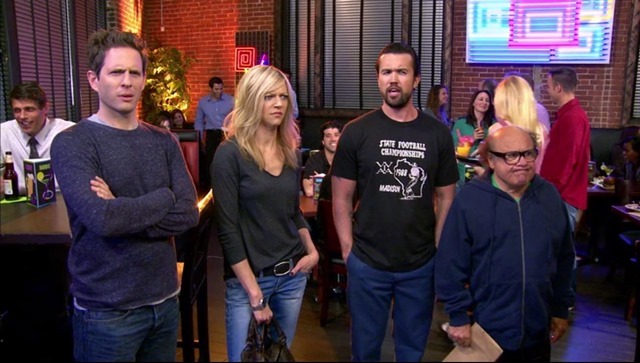 Only the interior of The Federal was used in the episode, though.  The establishing shot that was shown was of Alla Spina restaurant, located at 1410 Mount Vernon Street in Philadelphia, which I found thanks to this amazing map of the series' City of Brotherly Love locales.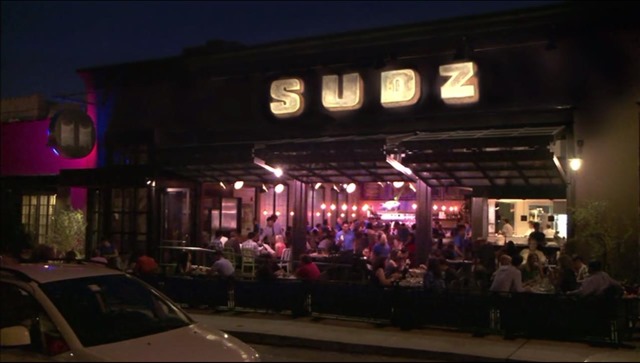 In 2013, Morgan Margolis opened a second Federal Bar inside of another former Security Trust and Savings Bank building.  It, too, has appeared onscreen.  Located at 102 Pine Avenue in Long Beach, the space formerly housed Madison steakhouse, which was where Brad's (Vince Vaughn) company Christmas party was held in the 2008 comedy Four Christmases.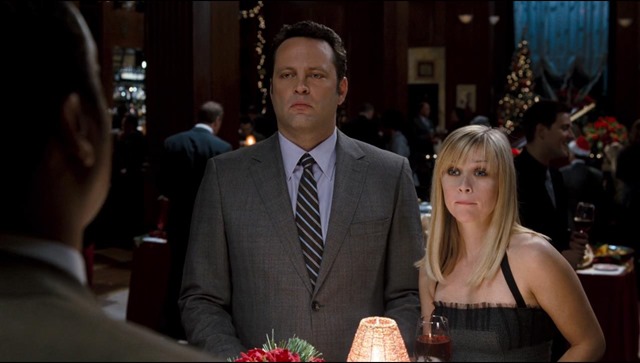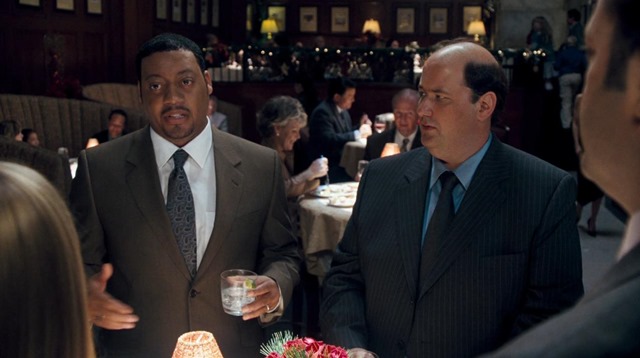 For more stalking fun, follow me on Facebook, Twitter, Instagram, Los Angeles magazine and Discover Los Angeles.
Big THANK YOU to Mike, from MovieShotsLA, for taking many of the photos that appear in this post.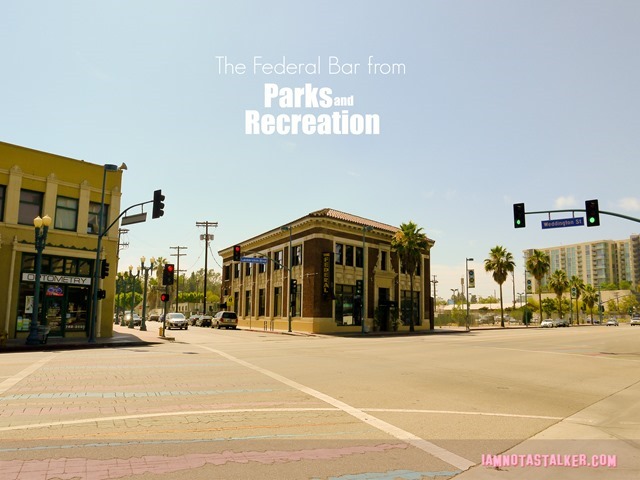 Until next time, Happy Stalking! 

Stalk It: The Federal Bar, from the "Operation Ann" episode of Parks and Recreation, is located at 5303 Lankershim Boulevard in North Hollywood.  You can visit the bar's official website here.
88686