Houses from "Life in Pieces"
Sep 27th, 2016 | By
Lindsay
| Category:
Michael's Guest Posts
,
TV Locations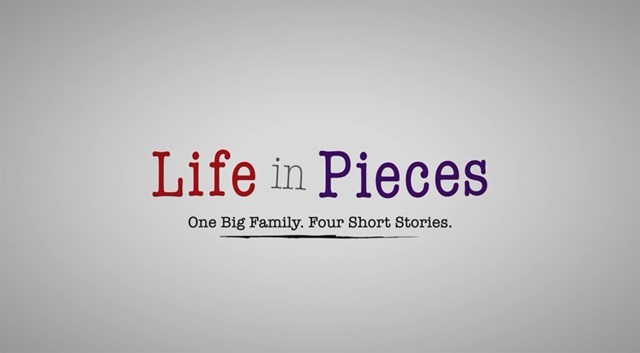 Today's post is once again brought to you by my friend, fellow stalker Michael (you can read his other fabulous guest columns here, here, here and here).  As was the case yesterday, this article is, surprisingly, not about a The Brady Bunch location.  Take it away, Michael!
Each fall I'm always excited as the newest television season starts to air, but I'm often dissuaded from watching the networks' latest offerings because it seems as soon as I get into a new show, it's canceled. However, last year I thought I'd give CBS's new sitcom, Life in Pieces, a shot. I'm a long-time Dianne Wiest fan, and I thought the concept of the show sounded interesting. Every episode of the 30-minute program consists of four individual stories—each separated by a commercial break. Fittingly, episodes are named with four words—one to describe each story.
Not uncommon for pilots, the first episode of Life in Pieces used a different residence to represent Joan (Dianne Wiest) and John's (James Brolin) house (the Wilson home from 90210, as Lindsay pointed out to me), while the second episode provides us with the main residences used for the rest of the season.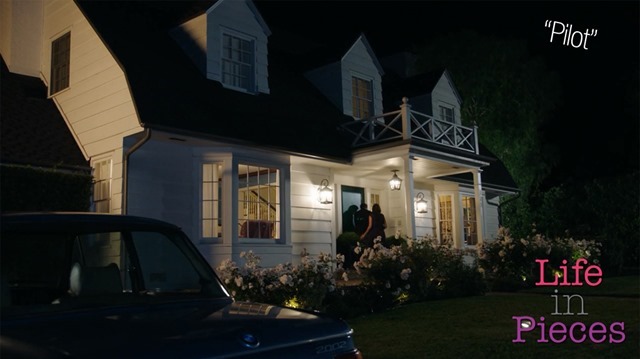 Joan and John live in a large white traditional-style home, along with their son Matt (Thomas Sadoski) who has moved into the garage. Joan and John's daughter Heather (Betsy Brandt), son-in-law Tim (Dan Bakkedahl), and grandchildren Tyler (Niall Cunningham), Samantha (Holly J. Barrett) and Sophia (Giselle Eisenberg) move into a Cape Cod just down the street in the second episode ("Interruptus Date Breast Movin'"). And Joan and John's youngest son Greg (Colin Hanks) lives with his wife Jen (Zoe Lister-Jones) and their daughter in a mid-century modern home.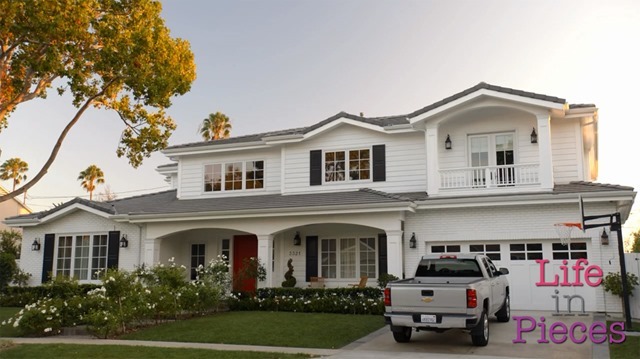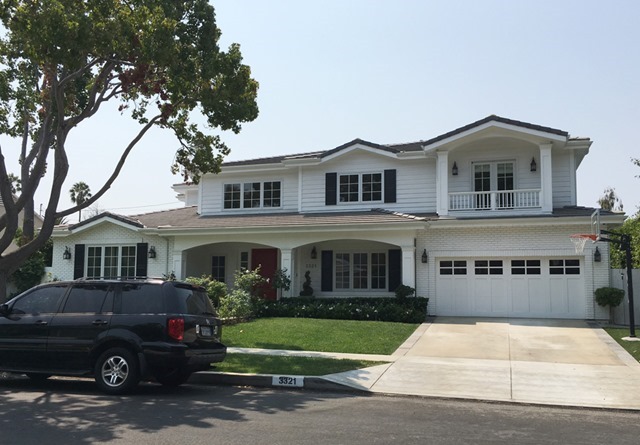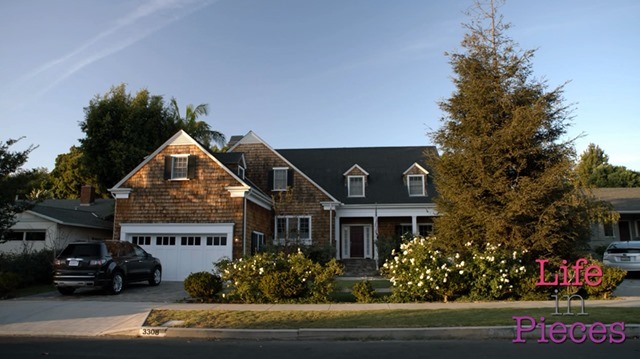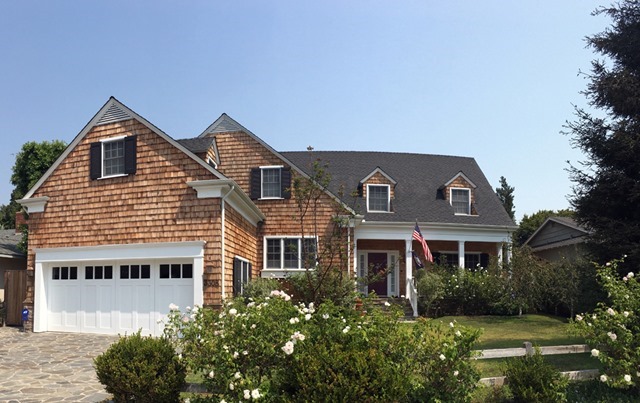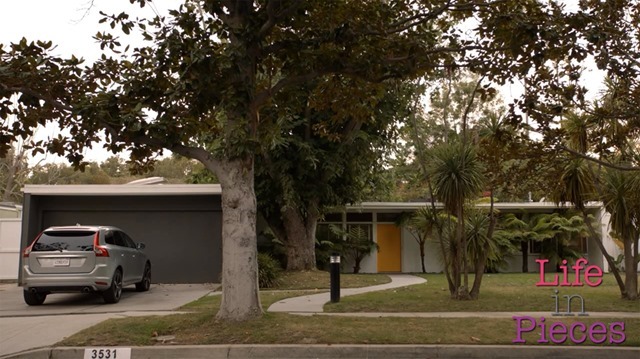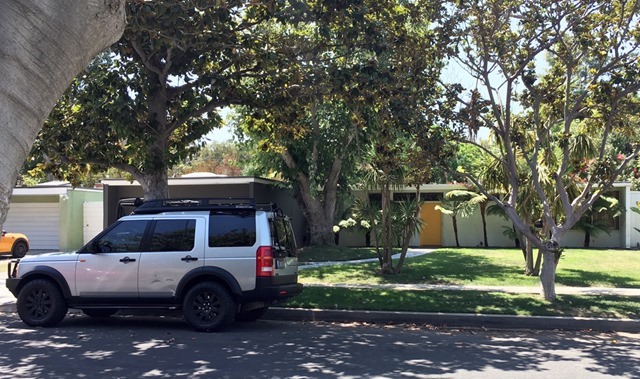 When I couldn't find any mention of the show's filming locations online I started looking into them myself. Thankfully the producers and owners of the homes didn't try to disguise the locations, leaving the house numbers affixed and painted curb addresses unobscured.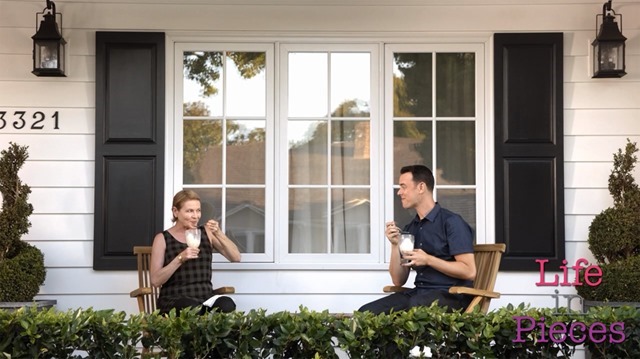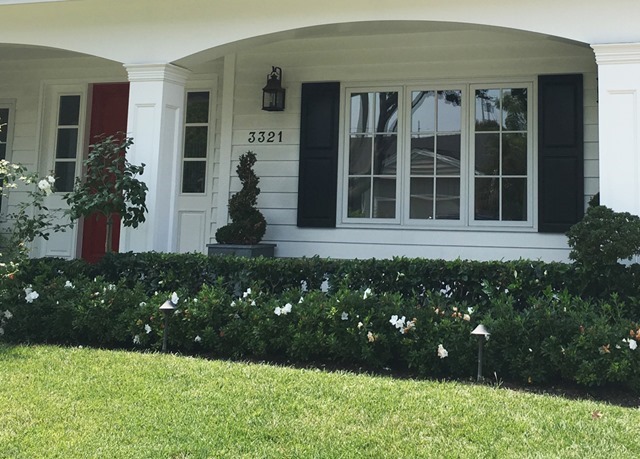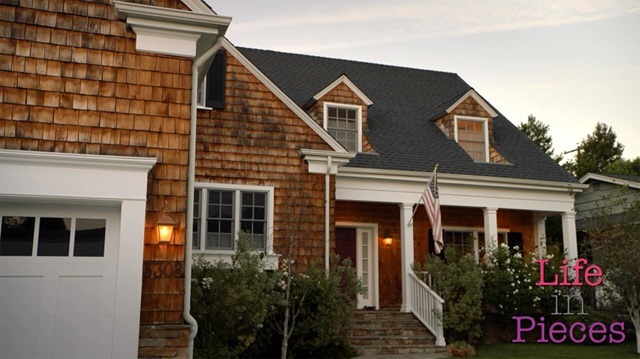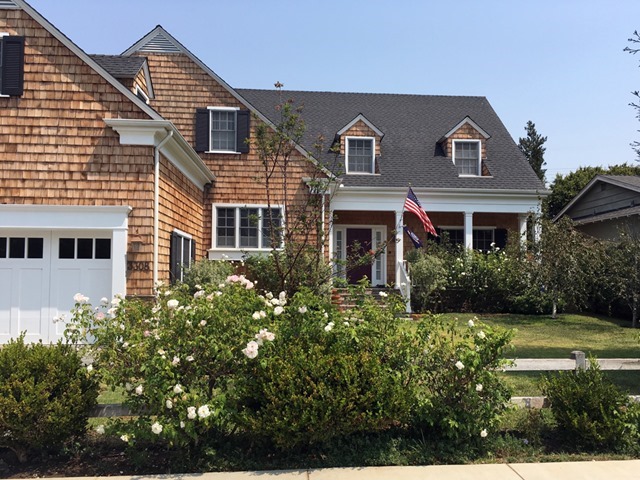 Then it was just a matter of finding the right neighborhoods. I had an inkling that the two traditional-style homes might be located in Cheviot Hills. I'd spent some time in the area last year looking at filming locations from The Goldbergs and Modern Family, and it was easy to picture the residences from Life in Pieces in that neighborhood. Using the addresses that I could glean from the show, I started checking like-numbered blocks until I hit pay dirt.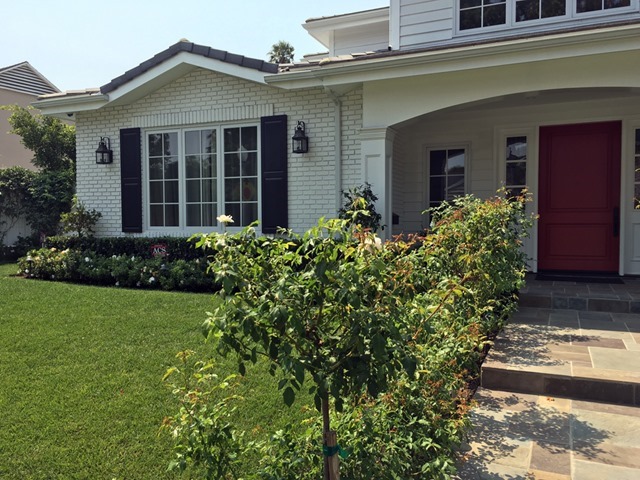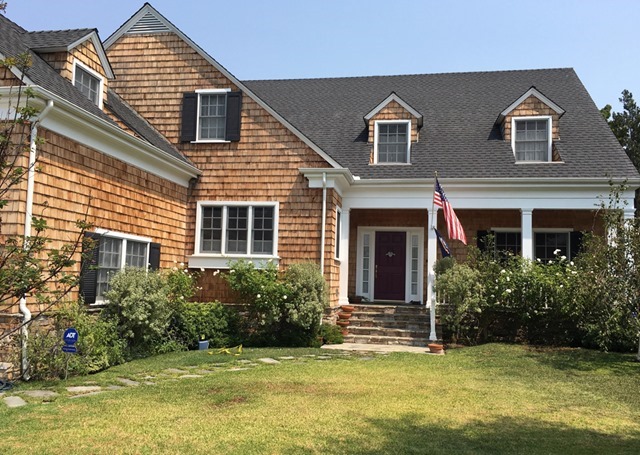 Like the show would have you believe, Joan and John's house is located just a couple homes away from Heather and Tim's. When in Los Angeles last month, I headed right out to Cheviot Hills to have a look.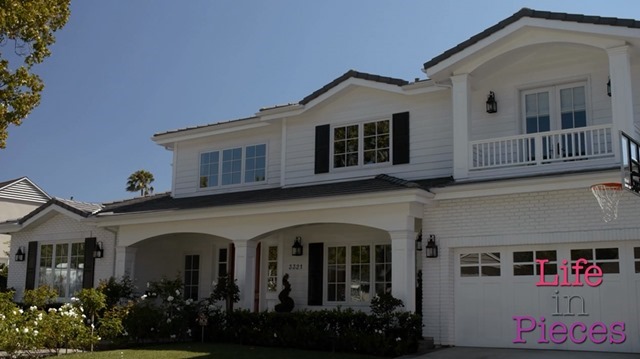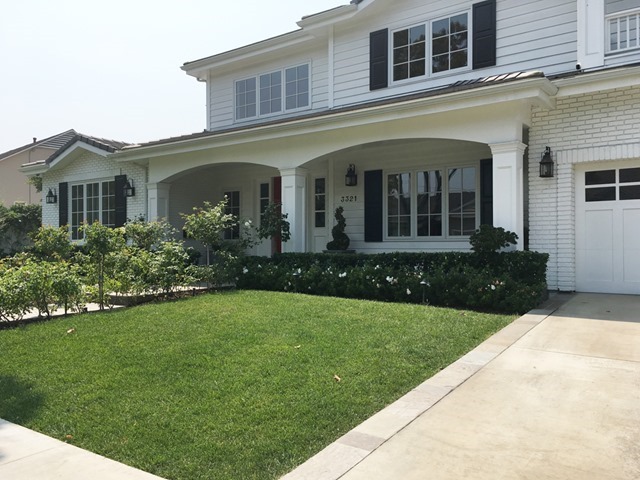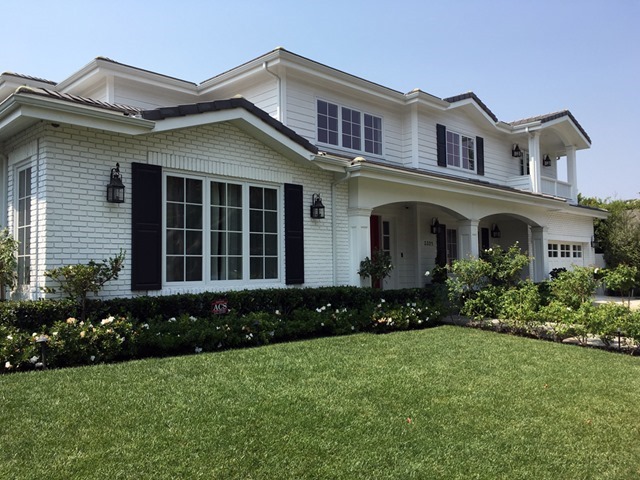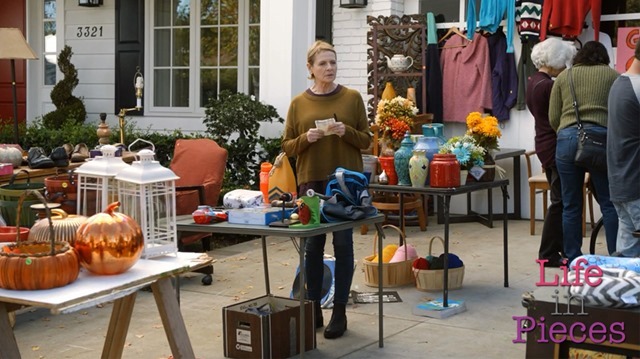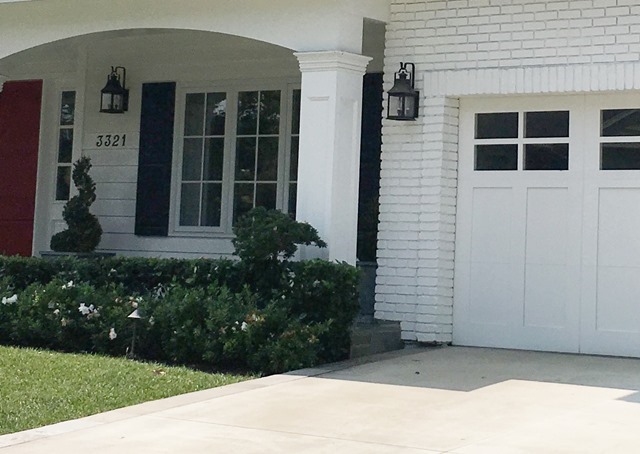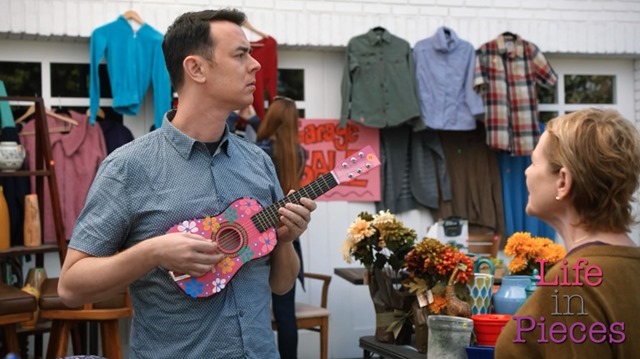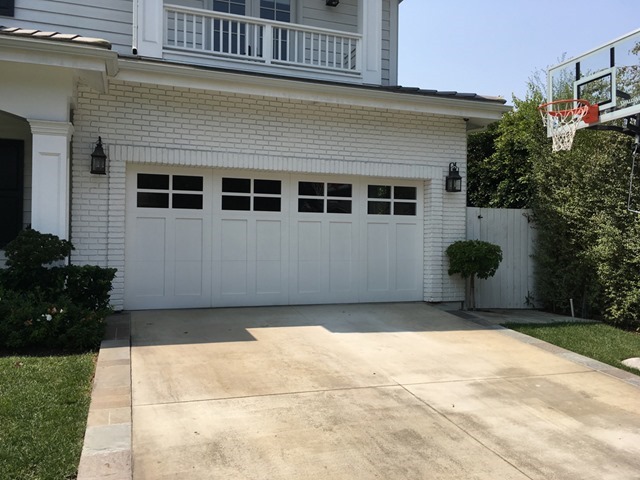 Since I'm used to tracking down locations that were filmed 30-40 years ago, it's always a delight and a little jarring to find a contemporary location and have it look exactly the same as it does on television.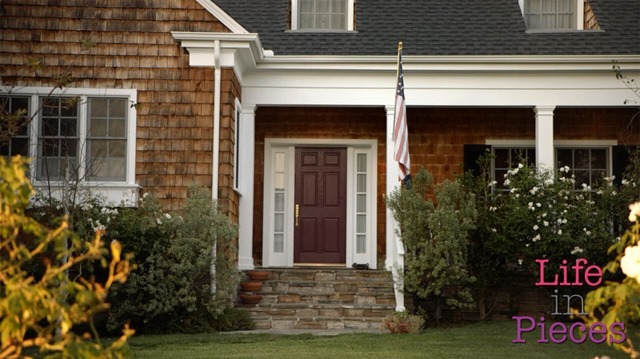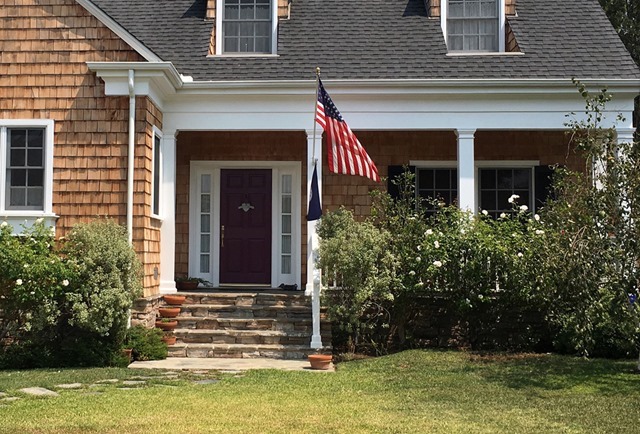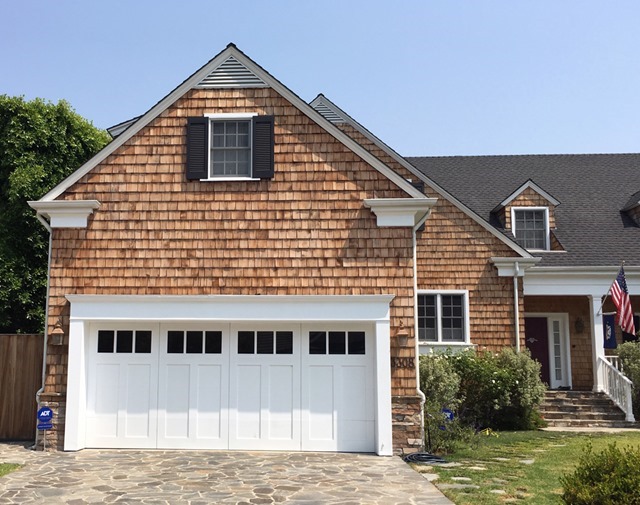 Even the neighbors' homes along Patricia Avenue can be seen in many episodes.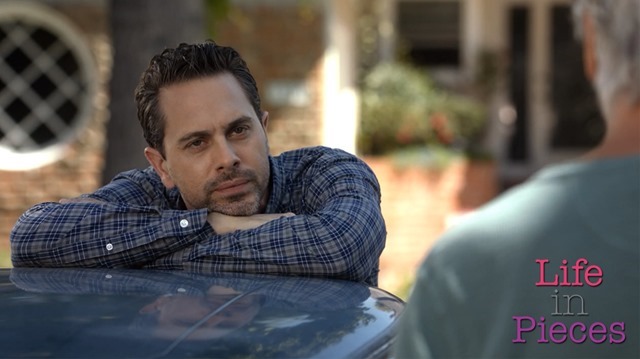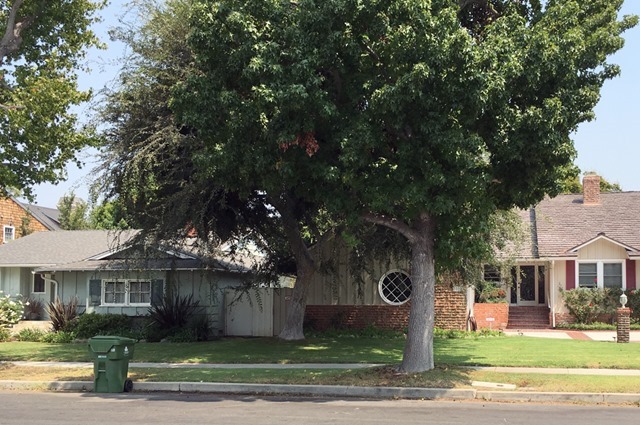 Having found two of the homes for the price of one, I just needed to track down Greg and Jen's mid-century modern. Since that style would be out of place in Cheviot Hills, I started looking into other neighborhoods. After investigating a few suspected possibilities with no luck, I tuned into the then-latest episode ("Tattoo Valentine Guitar Pregnant") and the dialog referred to Greg and Jen's Mar Vista home. Since it's not unusual for the fictional location of a television show to not mesh with the actual location used for filming, I didn't get my hopes up, but still figured it was worth checking out.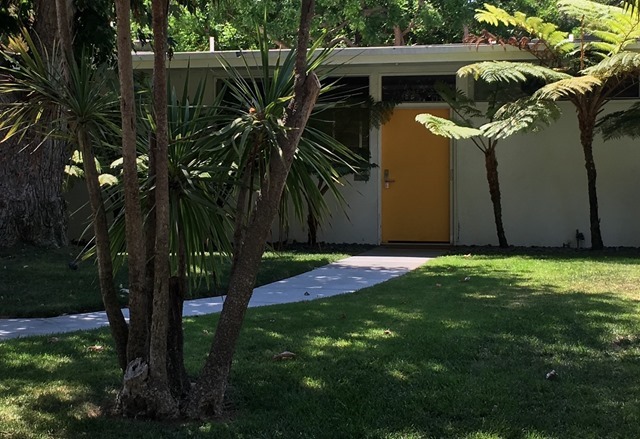 And once again the show itself helped me zero-in on the proper location. Greg and Jen's house is indeed located in Mar Vista, a neighborhood on the Westside of Los Angeles, nestled between Venice, Santa Monica, and Culver City.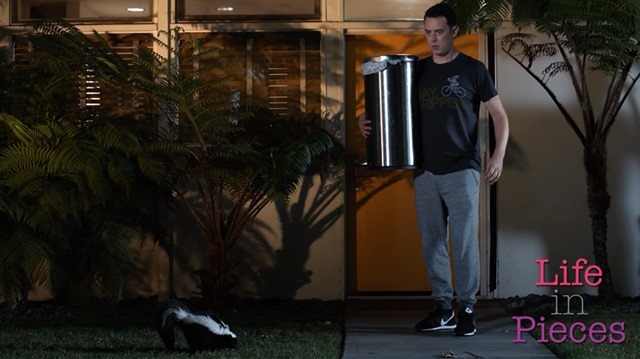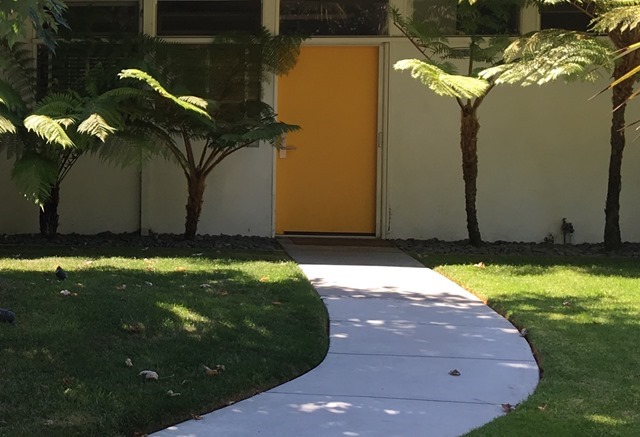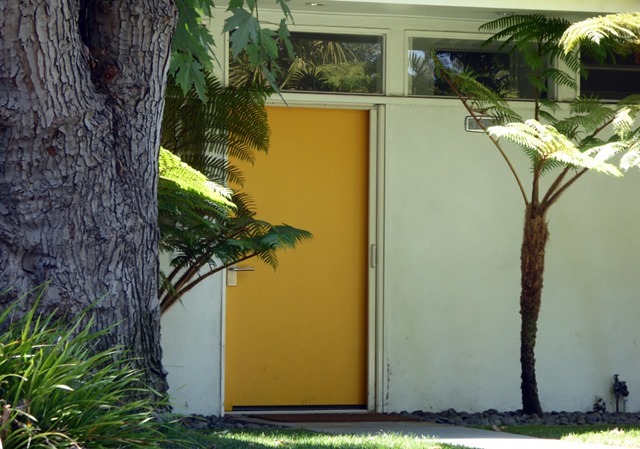 The house used on Life in Pieces isn't the only mid-century modern home in the area.  In fact it's one of 52 residences built on the Mar Vista tract on Meier and Moore Streets, originally marketed as "Modernique Homes" and designed by architect Gregory Ain, a student of renown California Modern architect Richard Neutra. Thankfully these homes are now part of a Los Angeles Historical Preservation Overlay Zone which limits alternations to architecturally important structures.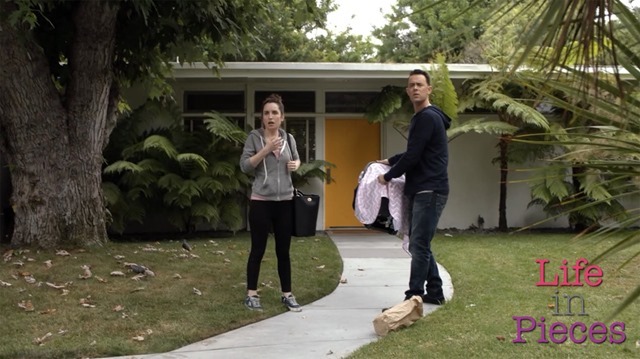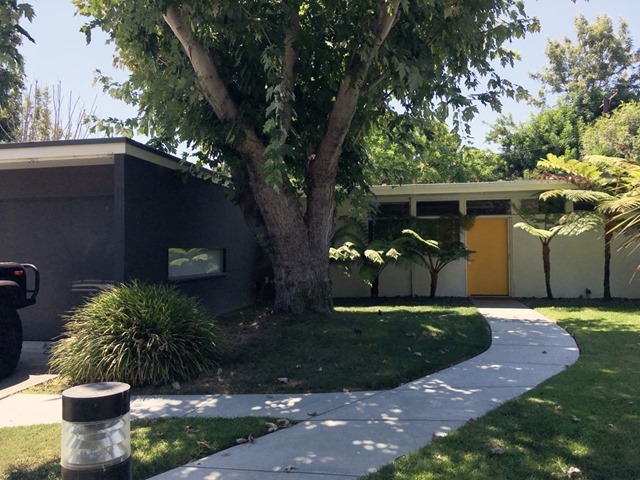 Until recently, I'd never visited Mar Vista, but in addition to checking out the Life in Pieces house, I'd certainly recommend a stroll around the block to check out the unique architecture.  [Editor's Note – the fabulous mid-century modern home where Roy Waller (Nicolas Cage) lived in Matchstick Men is located on the same block!)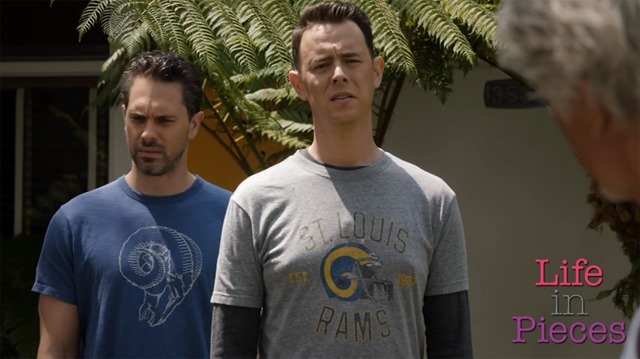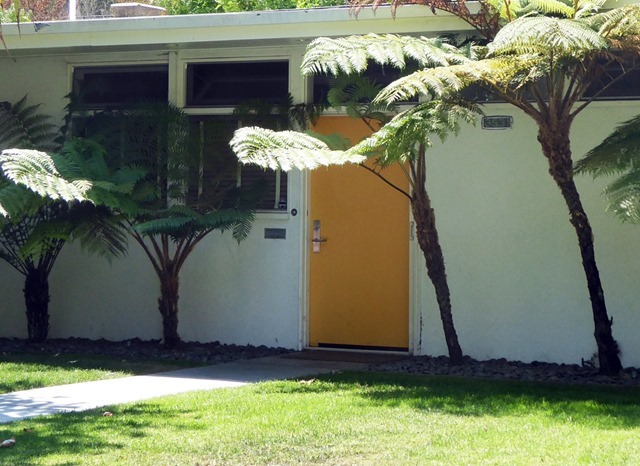 Editor's Note – A big THANK YOU to Michael once again for yet another fabulous post!  I have yet to watch Life in Pieces, but I think it's time I start.  And I need to get myself out to Mar Vista pronto to peruse the Modernique Homes – they sound right up my alley!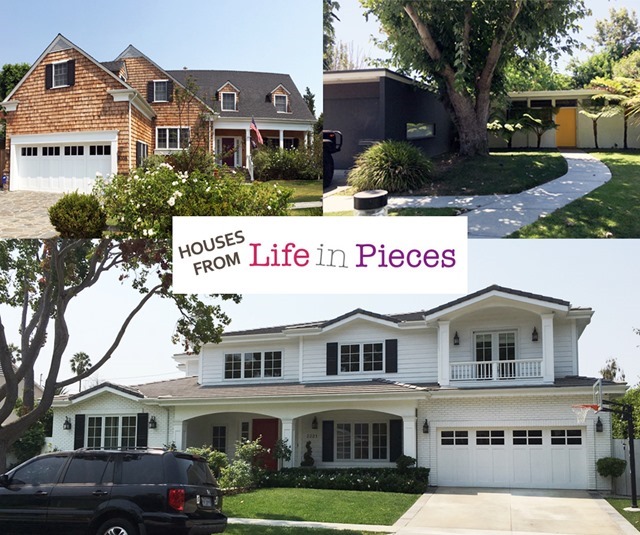 Stalk Them: Joan and John's house (and Matt's garage) from Life in Pieces is located at 3321 Patricia Avenue in Cheviot Hills.  Heather and Tim's house is located at 3308 Patricia Avenue in Cheviot Hills.  Jen and Greg's house can be found at 3531 Meier Street in Mar Vista.  (Editor's Note – Roy's house from Matchstick Men is located just down the block at 3508 Meier Street.)
99017