The Last Bookstore from "Gone Girl"
May 20th, 2015 | By
Lindsay
| Category:
Movie Locations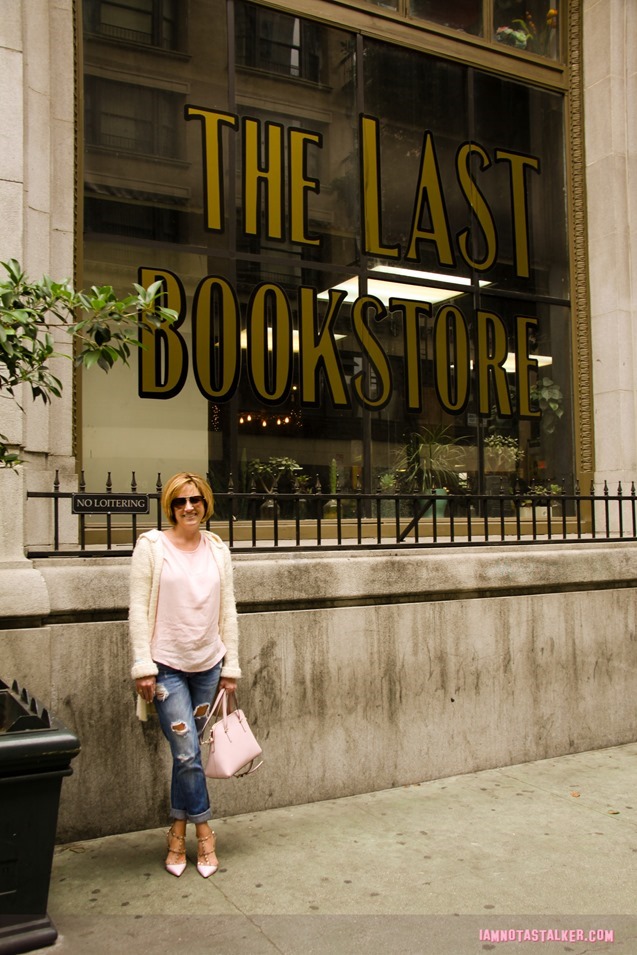 I love bookstores – and books.  Actual books, not the digitized versions.  You will never catch me reading on a Kindle.  I like the feel of a book in my hands, the physical act of turning the pages and the smell.  I love, love, love the smell of books.  The Grim Cheaper always makes fun of the fact that I am constantly smelling my reading materials and when we watched the Sex and the City movie for the first time, he turned to me laughing at Carrie's "I love the smell" line (video here).  So me!  So when I discovered The Last Bookstore in downtown L.A. a couple of years ago, it was love at first sight.  Not only is the shop a virtual work of art, with interesting details looming around each and every corner, but it carries unique and intriguing tomes (new and used) that you'd be hard-pressed to find anywhere else.  Oh, and the place is also a filming location.  Yep, right up my alley!
The Last Bookstore was originally founded by Josh Spencer in 2005 as an online emporium that he ran out of his downtown loft.  The young entrepreneur had an extensive background in selling books, furniture, records, clothes and cars via eBay, but had decided to focus solely on literary sales.  He dubbed his new endeavor "The Last Bookstore."  The name was chosen ironically.  As Spencer explained in a Southern California Public Radio interview, "I've always been into science fiction and post-apocalyptic things, so I always wondered what a cool 'last bookstore' would look like for some future civilization."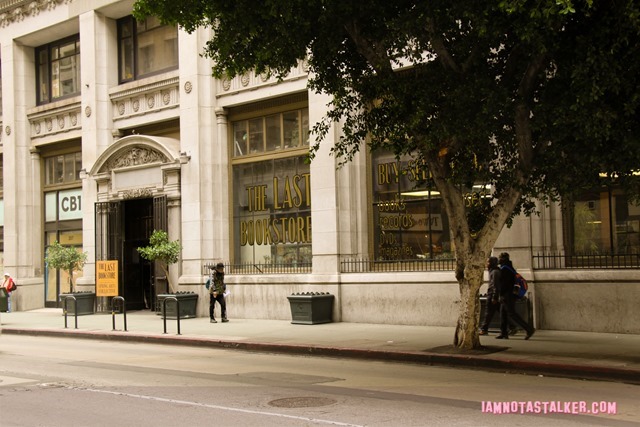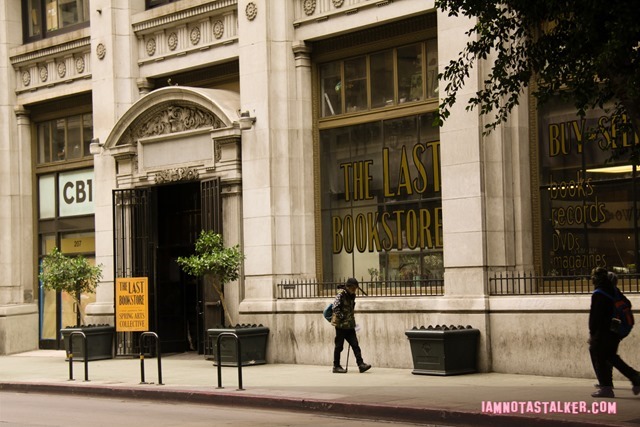 The shop's website further states, "The name was chosen with irony, but seems more appropriate with each passing day as physical bookstores die out like dinosaurs from the meteoric impact of Amazon and e-books."  Thankfully, The Last Bookstore seems immune to such a fate.   By late 2009, Spencer had outgrown his loft and decided to lease a small brick and mortar site on Main Street.  By June 2011 (the very same year that the Borders chain filed for bankruptcy), Spencer had outgrown that location, as well, and moved to the much larger, 10,000-square-foot lobby space of the Spring Arts Tower.  It was only months before he needed to expand yet again and in February 2012 he began leasing the building's second floor.  Today, The Last Bookstore encompasses over 16,000 square feet – and every last inch of it is spectacular.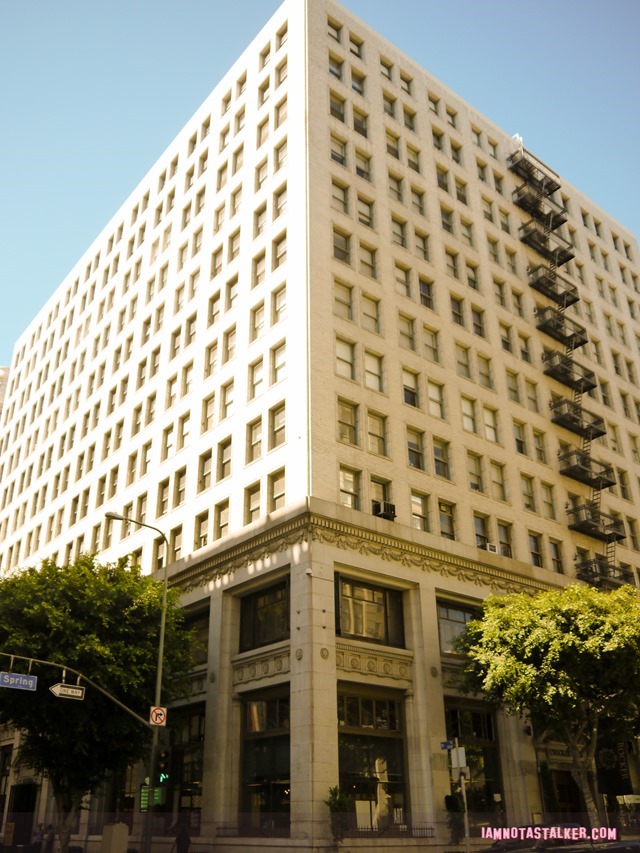 The 12-story Spring Arts Tower was originally designed as the Citizens National Bank Building in 1914 by John Parkinson, the same architect who, along with his son, was responsible for Union Station,  Bullocks Wilshire, Los Angeles City Hall, and the Security Trust and Savings Bank (now The Federal Bar).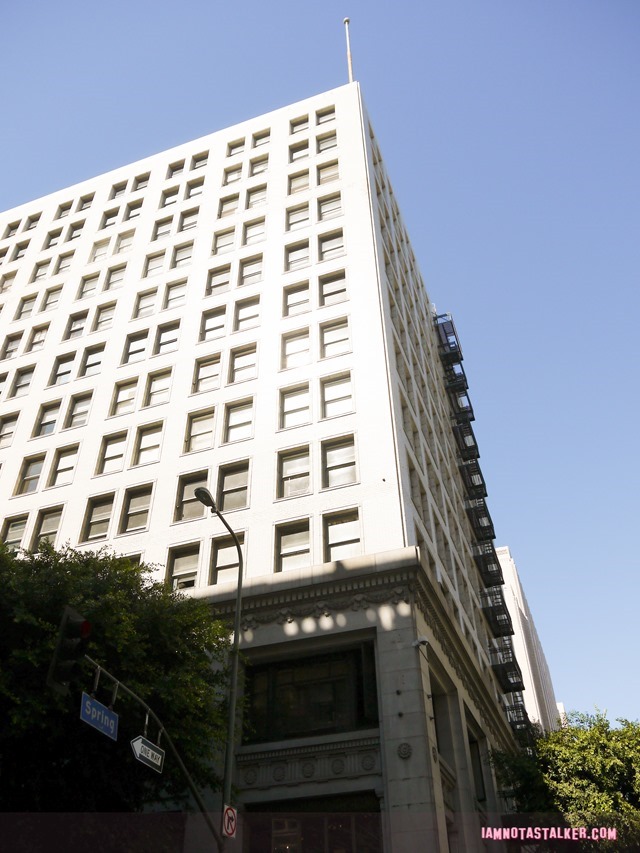 The building's grand former lobby features mosaic tiled flooring, sweeping 25-foot-tall ceilings, and towering pillars throughout.  The Art Nouveau-style space would be beautiful on its own, but Spencer decided to treat it like a blank canvas onto which he could create a work of art.  The result is nothing short of incredible.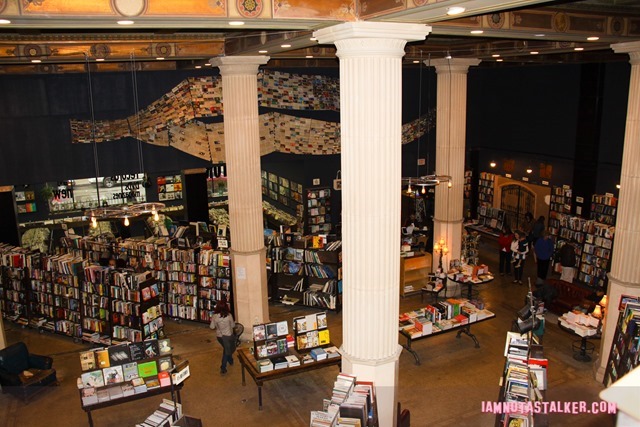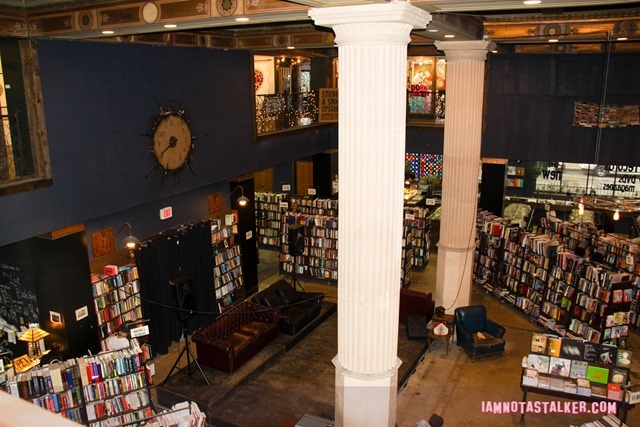 The Last Bookstore, which is California's largest independent bookshop, houses an inventory of 250,000 new and used books, with stacks as far and as high as the eye can see.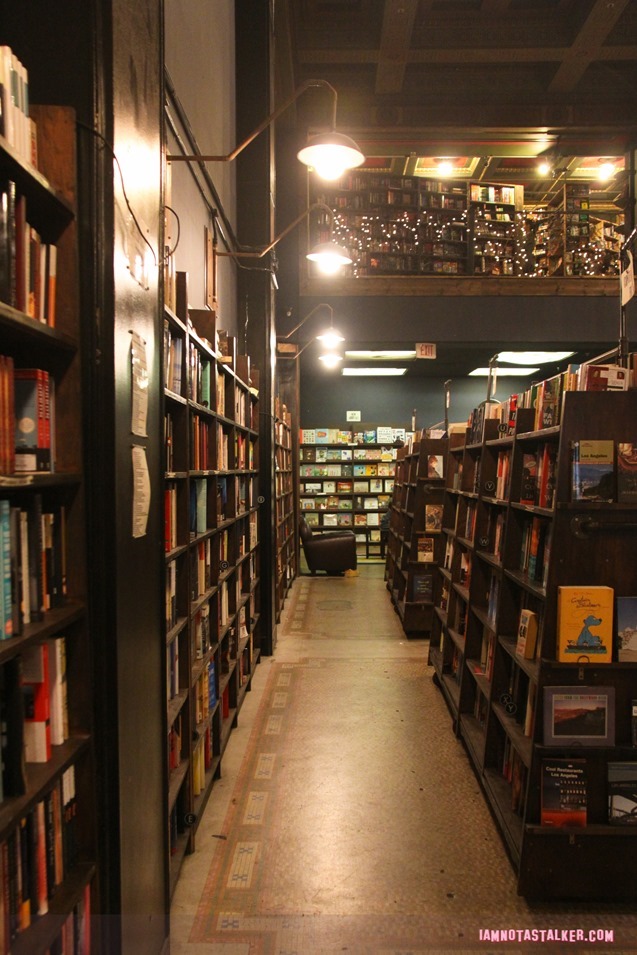 Thanks to its whimsical displays, though, it is easy to forget the space is a store.  The site seems more like a museum or a movie set or a scene from Alice in Wonderland come to life.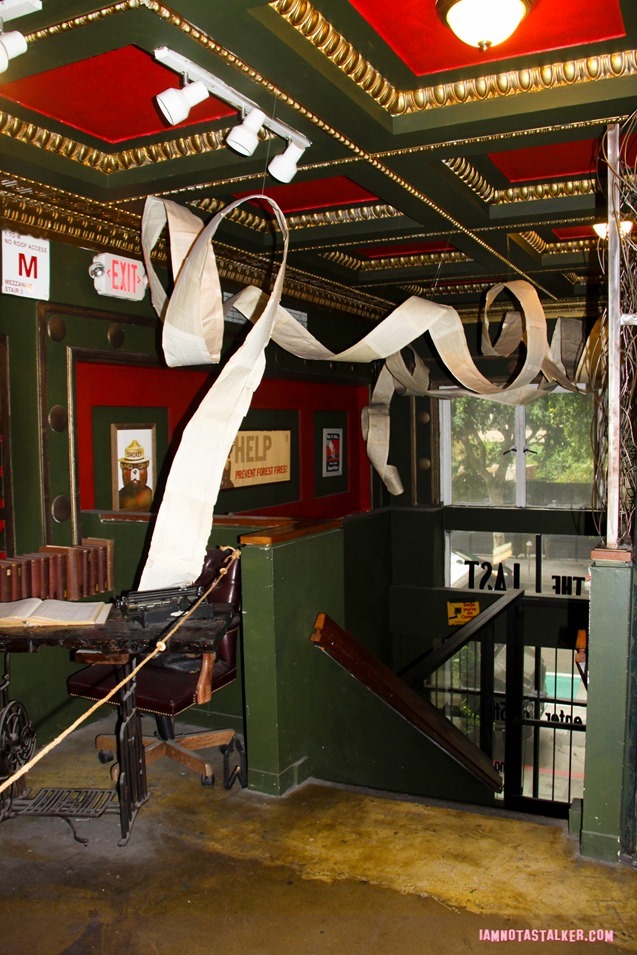 Unique design elements can be found everywhere you turn.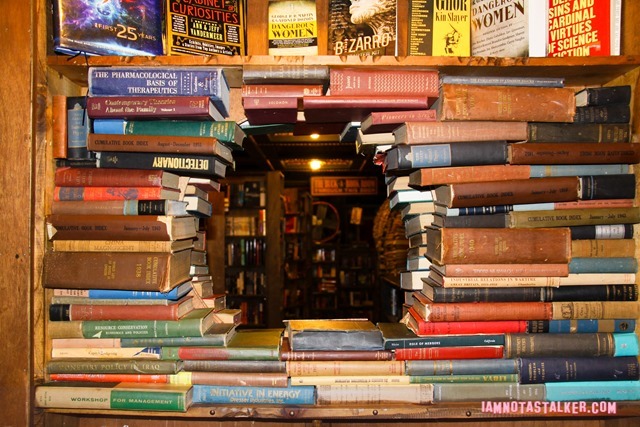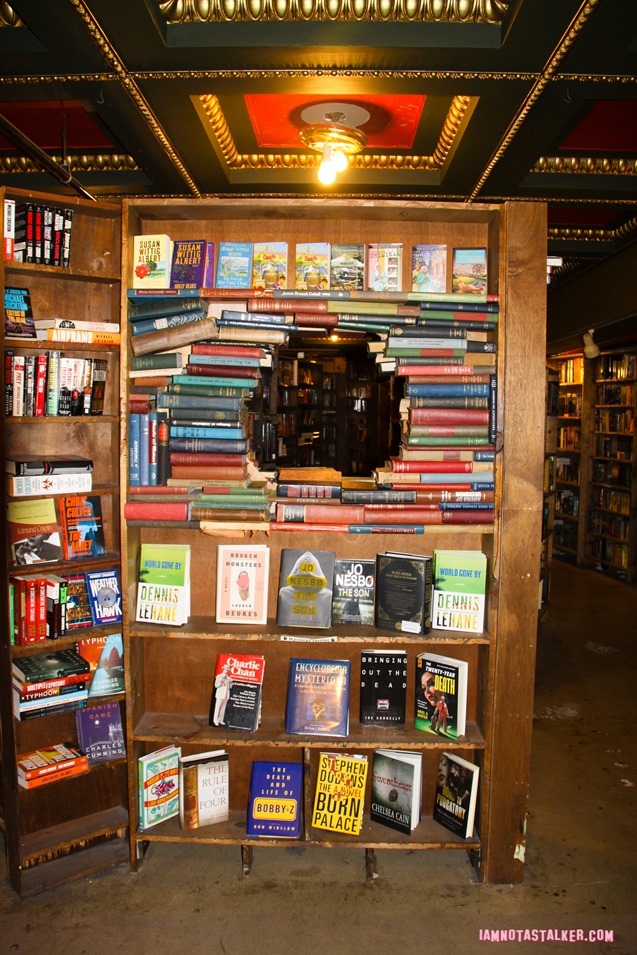 Even the bank's old vault is utilized as display space.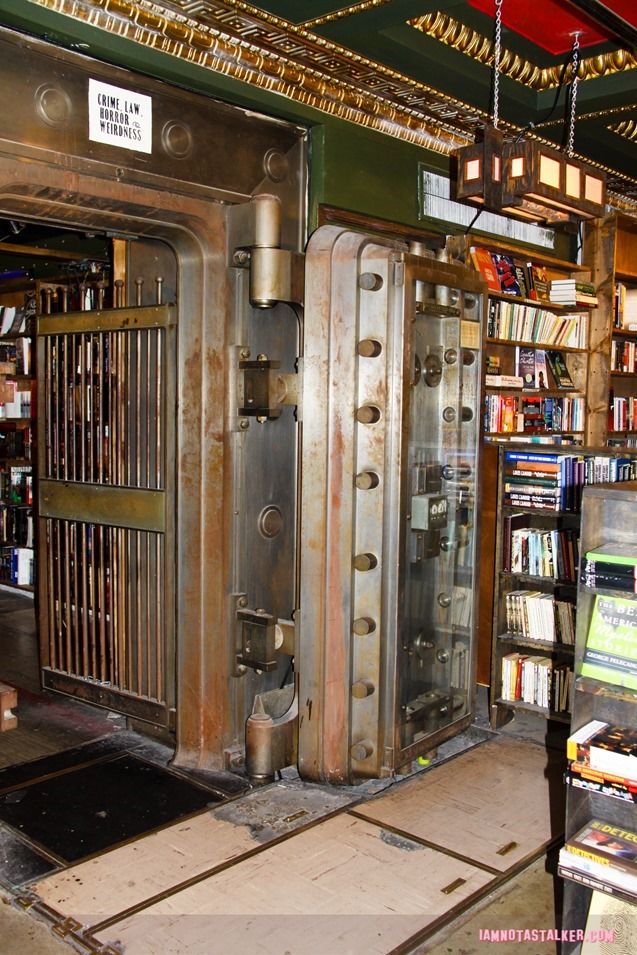 My favorite décor element, though, has to be is what is called the "Labyrinth Above the Last Bookstore."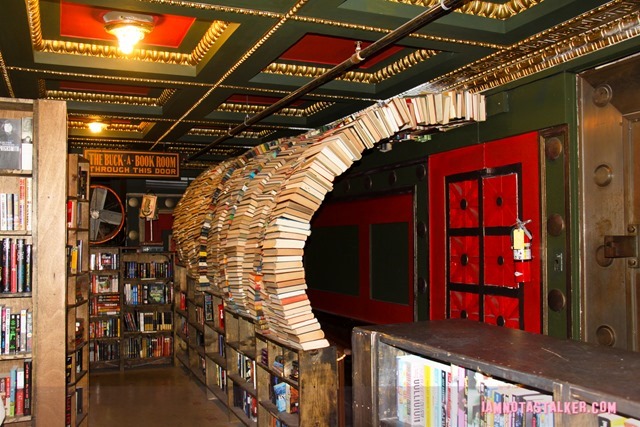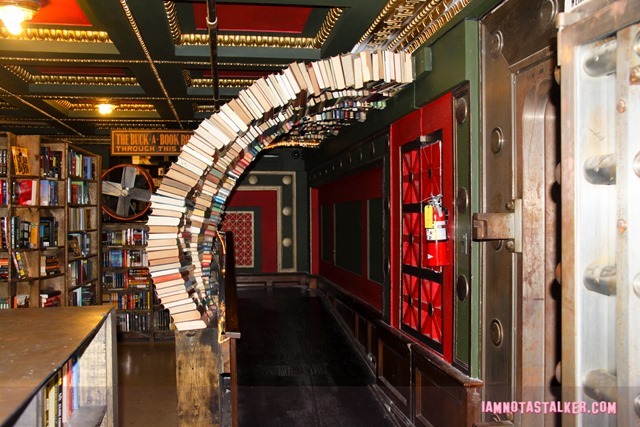 The Labyrinth is absolutely overwhelming in person!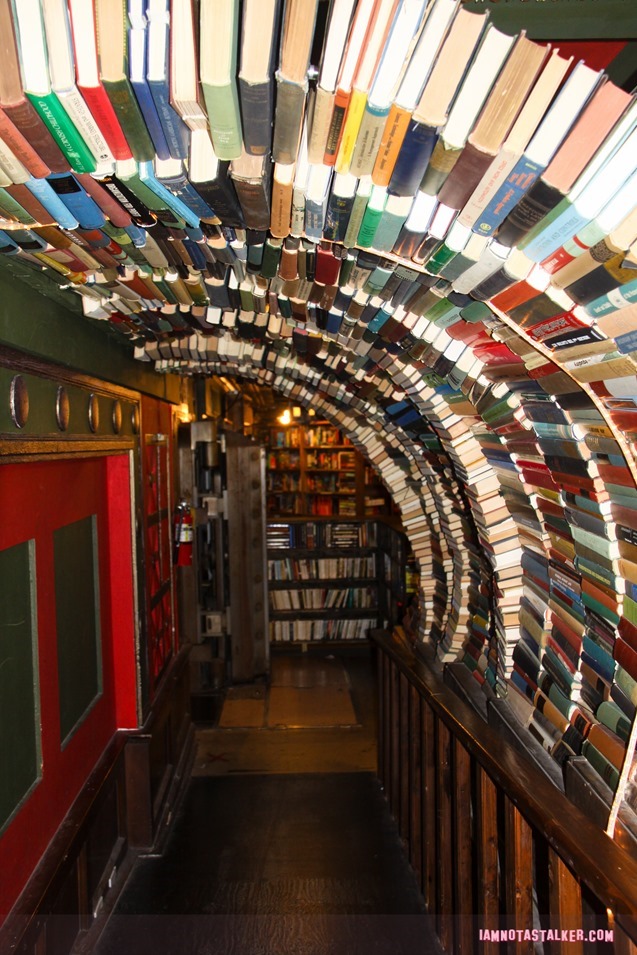 The best part is that The Last Bookstore employees won't tell you where to find it – you have to go on a hunt to track it down yourself, which the GC and I had a blast doing.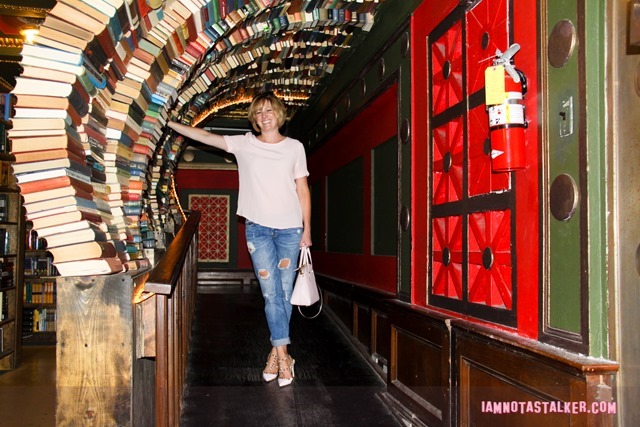 Despite its incredibly unique interior, The Last Bookstore has not popped up very often onscreen, though it was utilized in a rather illicit flashback scene in Gone Girl.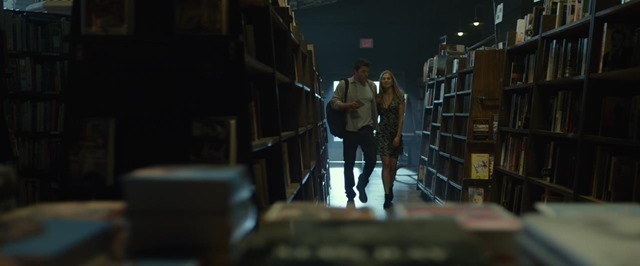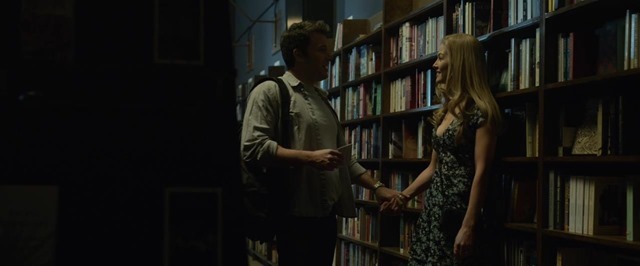 The scene was filmed in the shop's main room, in the northwestern-most aisle as you first enter the store (though the photograph below was taken from the opposite angle from which the movie was shot).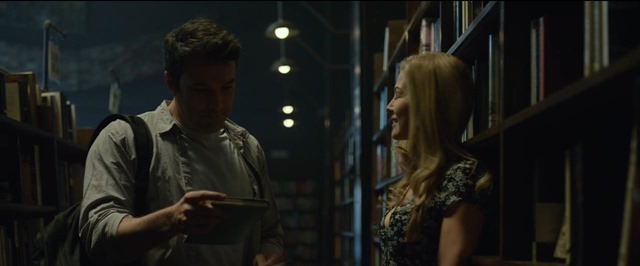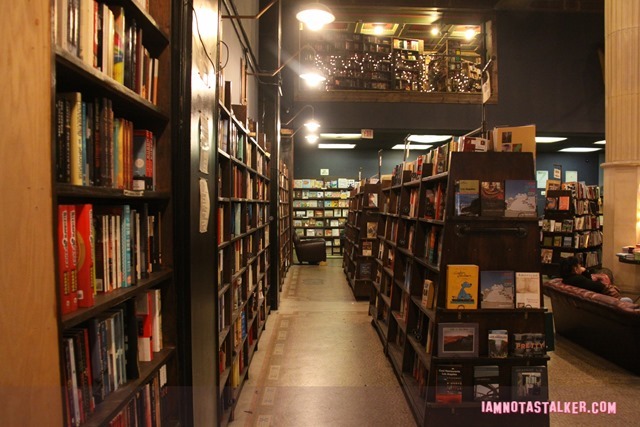 As I mentioned in this post, the exterior of the Spring Arts Tower appeared in one of my favorite movies, 2004's Little Black Book, though that was long before The Last Bookstore was founded.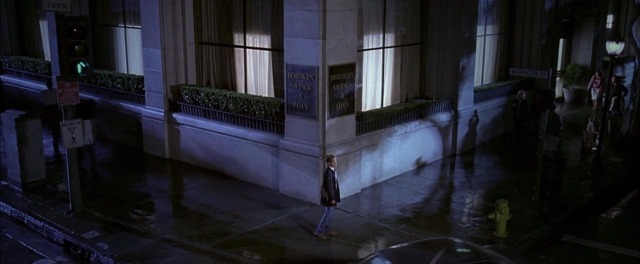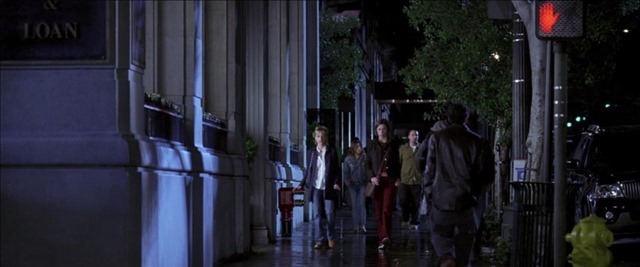 The exterior of the building also appeared briefly in the the Season 2 episode of Castle titled "The Fifth Bullet."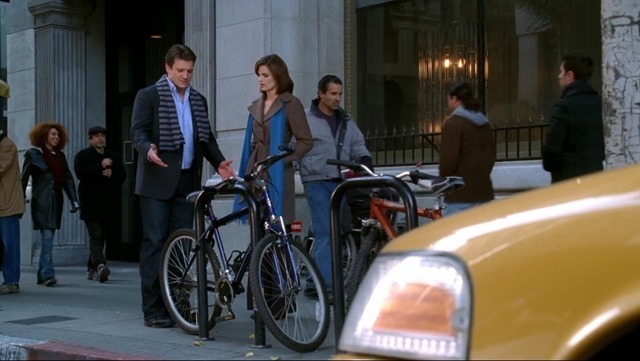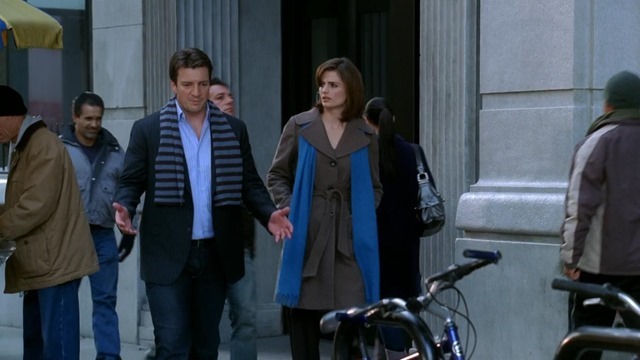 In a 2011 Los Angeles Times article, Spencer stated, "I think there's always going to be a great market for books, but it's definitely going to shrink to those who value and enjoy the ritual of browsing through books and holding books and turning pages.  That's gradually going to become less and less, as the generations pass.  This might be the last generation, I think."  If his prediction does someday come to pass, I sincerely hope I am not around to witness it.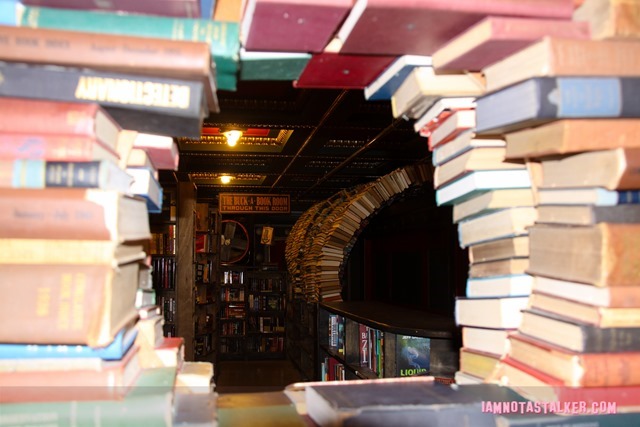 For more stalking fun, follow me on Facebook, Twitter, Instagram, Los Angeles magazine and Discover Los Angeles.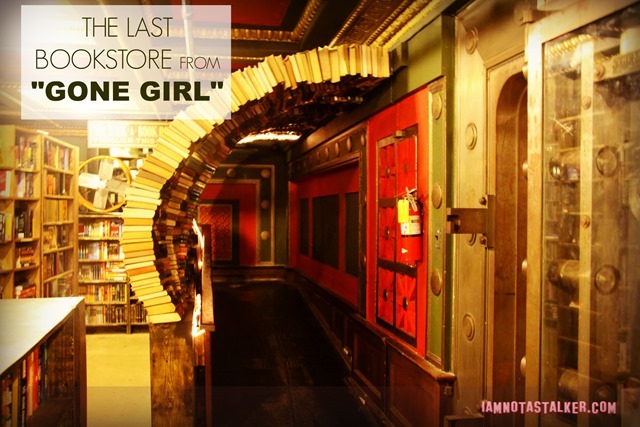 Until next time, Happy Stalking! 

Stalk It: The Last Bookstore, from Gone Girl, is located at 453 South Spring Street in downtown Los Angeles.  You can visit the store's official website here.
89382