South Pasadena Public Library from "Say Anything . . . "
Feb 12th, 2018 | By
Lindsay
| Category:
Movie Locations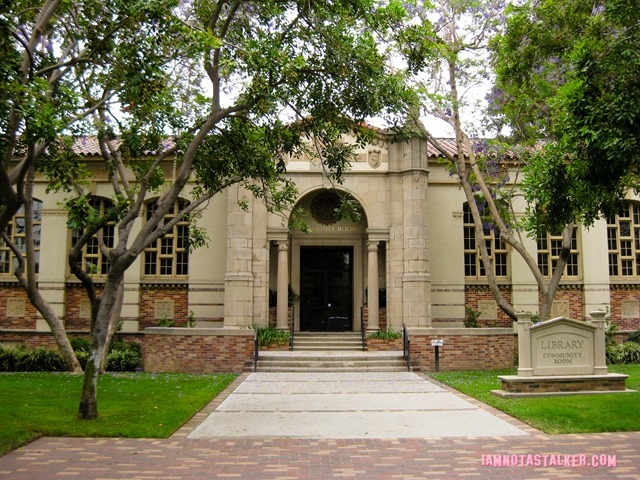 I was incredibly saddened to learn of the passing of John Mahoney last week.  Not only did I love the actor in pretty much every role he played, but his Hollywood story is such an unusual and admirable one.  After graduating from college, Mahoney tried his hand at a few different occupations including teaching English at a university and editing a medical journal.  Then at the not-so-tender age of 37, he switched gears and decided to follow his passion – acting.  He found quick success on Broadway, even winning a Tony for his performance in The House of Blue Leaves in 1986, before ultimately heading to Tinseltown where he hit the big time with memorable parts in such iconic productions as Moonstruck, Barton Fink, She's the One, Primal Fear, Reality Bites, In the Line of Fire, and, of course, Frasier, among countless others.  It is extraordinary that Mahoney accomplished so much after such a late-in-life career shift.  What an inspiration – and proof that it is never too late to change course in order to pursue your dreams!  So today I thought I'd honor John by writing about South Pasadena Public Library – a locale from one of his early movies, 1989's Say Anything . . .
Truth be told, South Pasadena Public Library did not actually appear in the final cut of Say Anything . . .  The building – or more accurately Library Park, which surrounds it – pops up in one of the flick's alternate scenes that can be viewed on both the 20th Anniversary Edition and Special Edition DVDs.  In the scene, Diane Court (Ione Skye) asks ex-boyfriend Lloyd Dobler (John Cusack) to take her back outside of what is supposed to be the kick-boxing dojo where Lloyd works.  Though interior dojo bits were shot at the same North Hollywood spot used as the Cobra Kai karate studio in The Karate Kid, the segment taking place outside of the dojo was lensed on the western side of Library Park along Diamond Avenue, a good 15 miles away.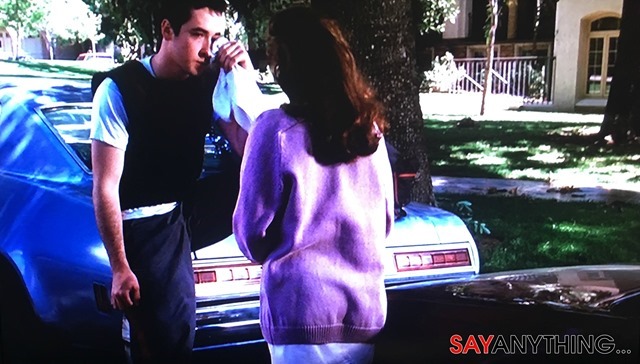 I recognized the locale immediately upon watching the alternate scene a couple of years ago while I was on a hunt for the house where Diane lived in the flick.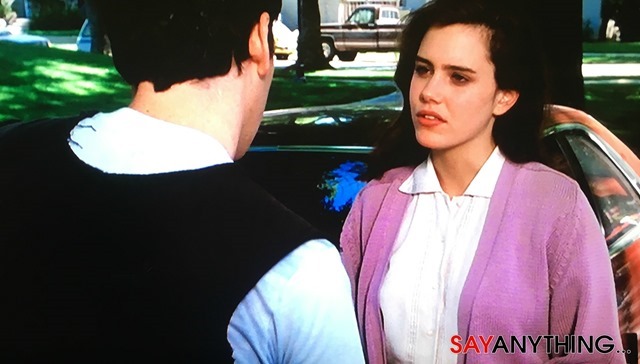 South Pasadena Public Library is a tough spot to forget.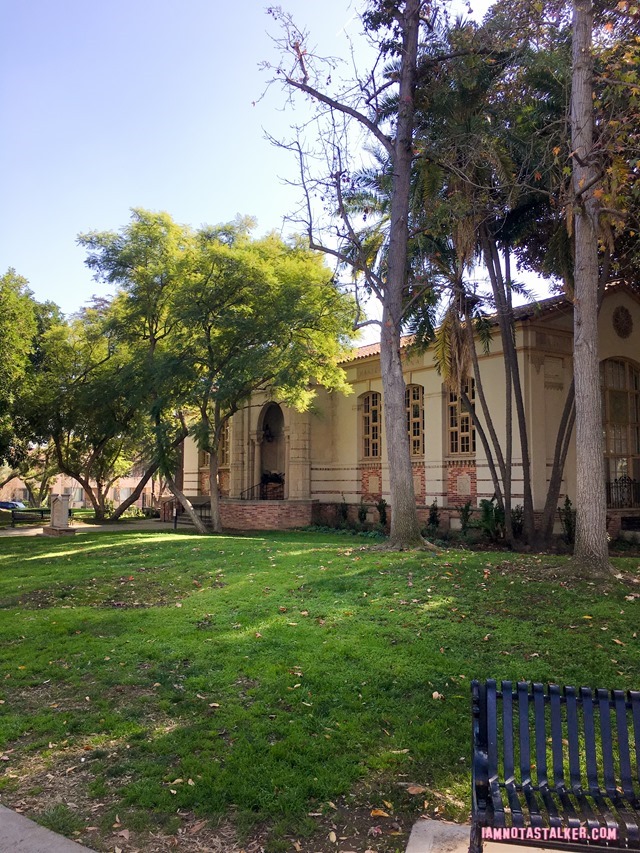 The city's original library was established in 1907 thanks to a $12,000 grant from steel magnate Andrew Carnegie.  Designed by architect Norman Marsh, the building, which Carnegie himself visited in 1910, boasted a Classical Revival style.  You can see an image of it from its early days here and here.  Sadly, virtually none of that structure remains.  After being expanded in 1916 via another grant from Carnegie (this one to the tune of $6,000), the facility was completely overhauled in 1930 and given a Mediterranean Revival motif, once again created by Marsh, along with architects D.D. Smith and Herbert J. Powell.  Their design still graces the site's El Centro Street edifice today.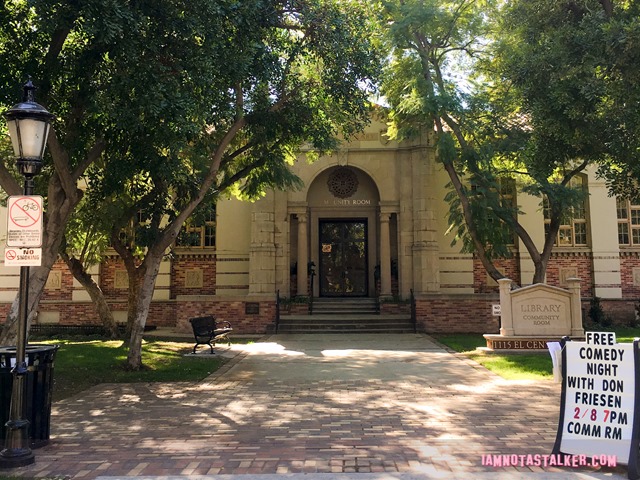 Formerly the library's front entrance, the El Centro Street façade now serves as entry to the facility's Community Room.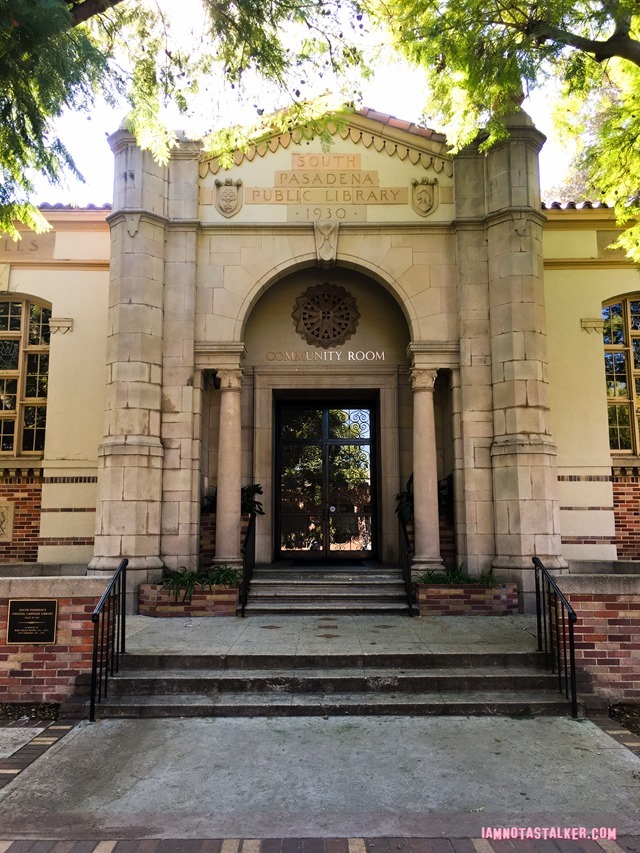 Constructed as the library's main reading area during the 1930 renovation, the Community Room retains much of its original design, including a hand-painted beam ceiling, leaded glass windows, and wrought iron detailing.  You can see a 1946 image of its interior here and a current picture here.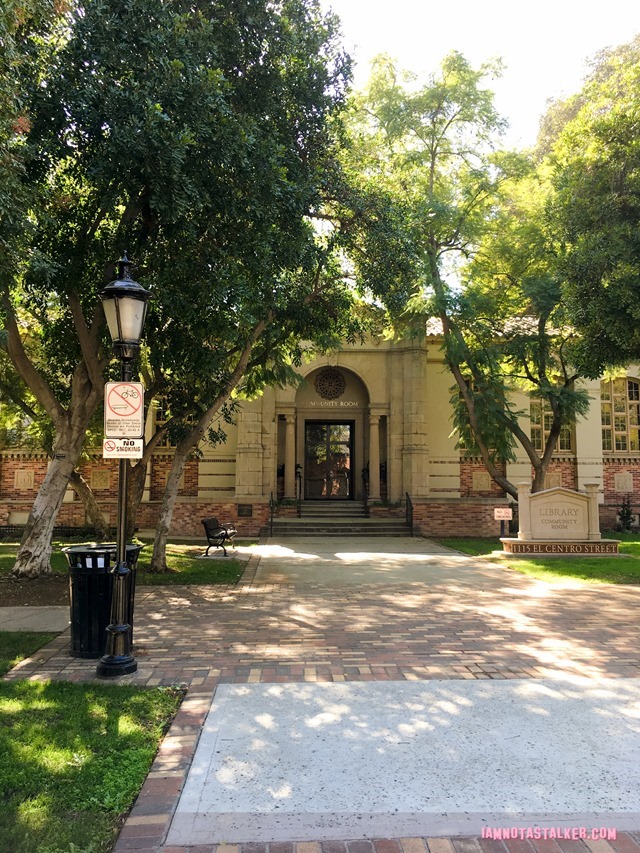 Today, the Community Room hosts special city events and can be rented out for certain functions.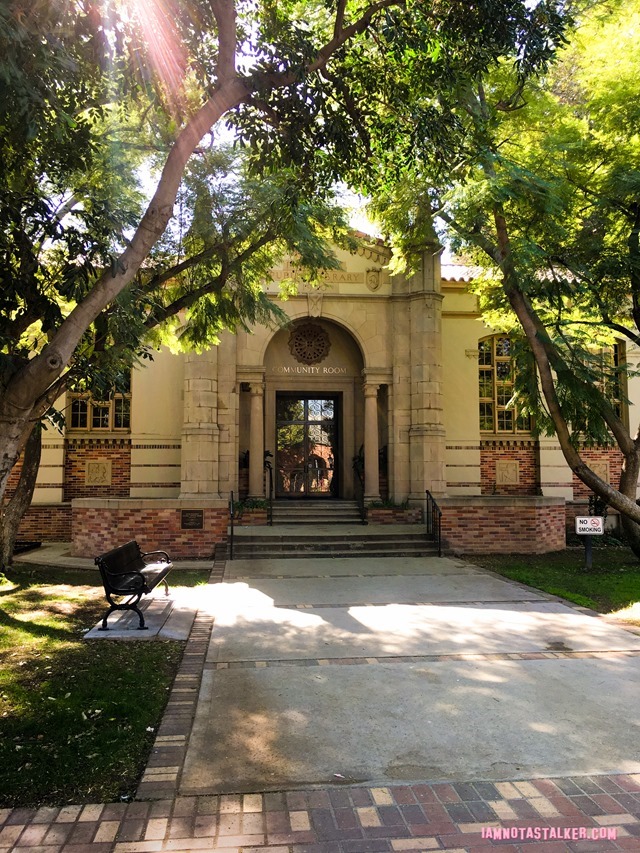 In 1982, South Pasadena Public Library again underwent a remodel and expansion, but this time only the property's southern face, situated along Oxley Street, was touched.  That edifice, designed by architect Howard Henry Morgridge, is pictured below.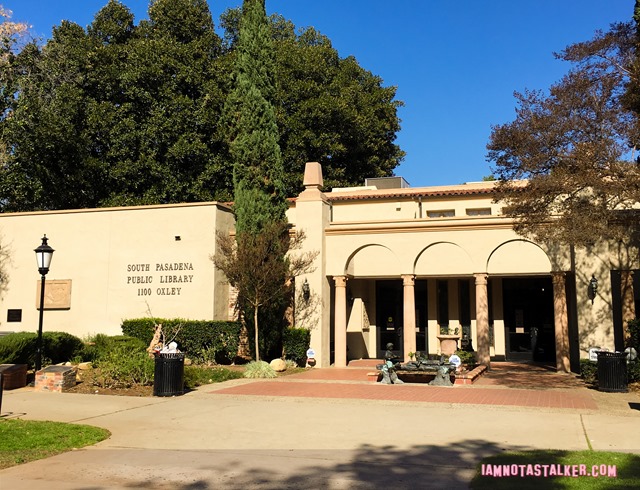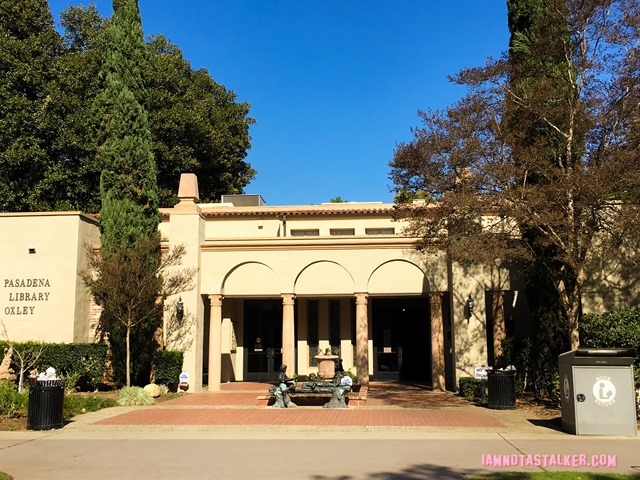 It now serves as the facility's main entrance.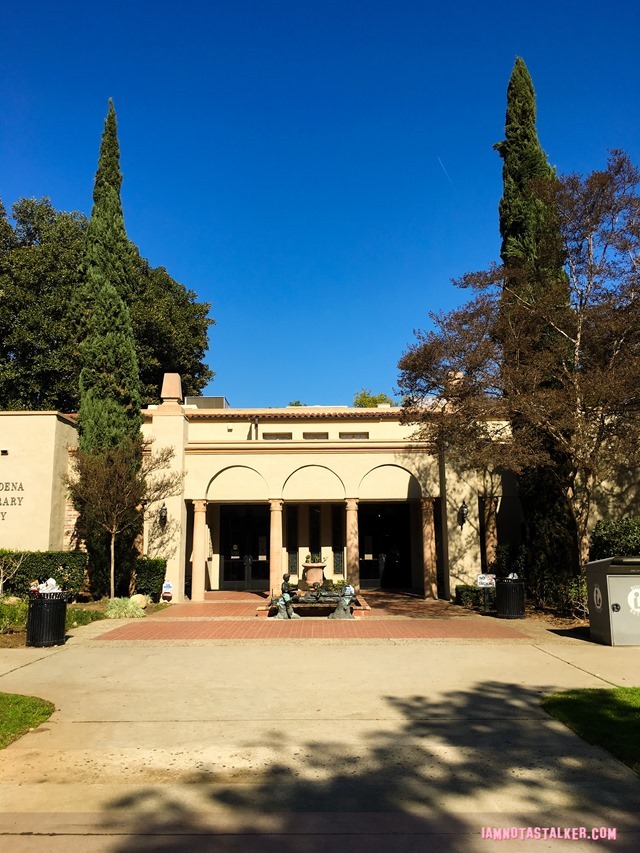 As you can see, it is quite a departure from the 1930 design.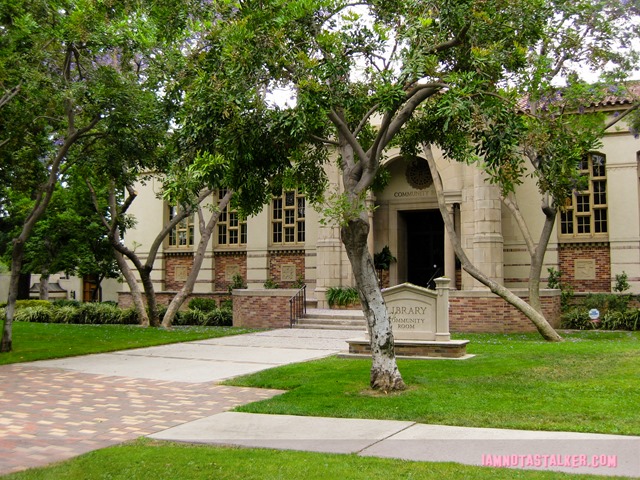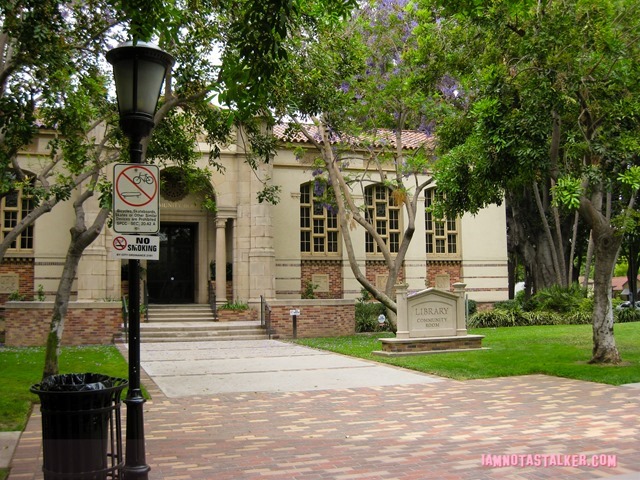 The two varying faces of the library, which is South Pasadena Cultural Heritage Landmark #10, make for an interesting and striking piece of architecture.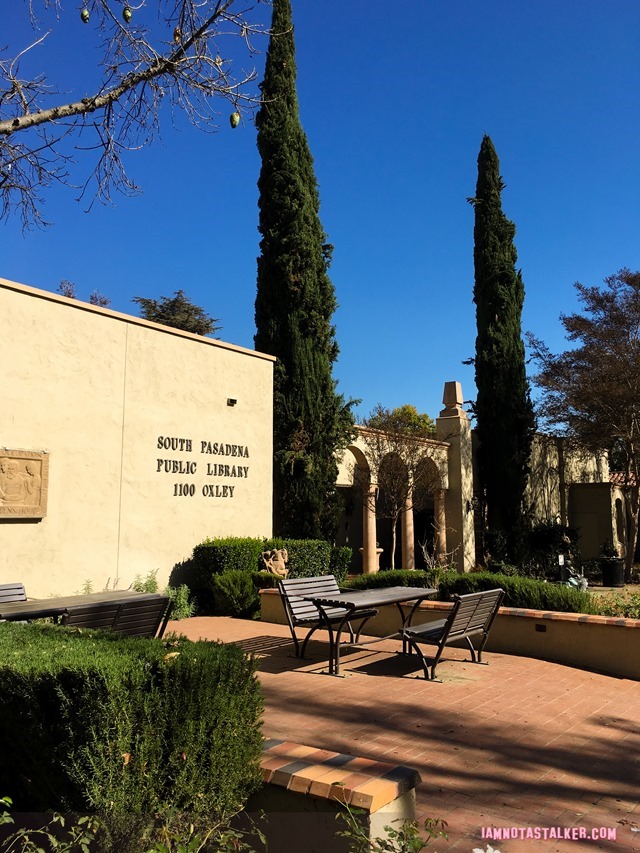 Surrounding the site is Library Park, a lush 2-acre space overflowing with trees, sprawling lawns, and pathways.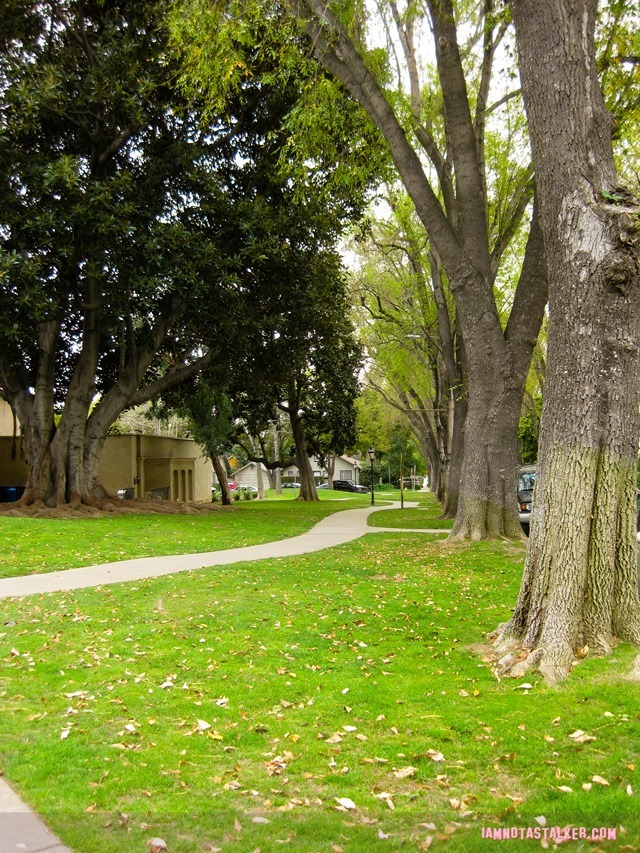 The towering Moreton Bay fig that stands as the park's focal point is nothing short of magical.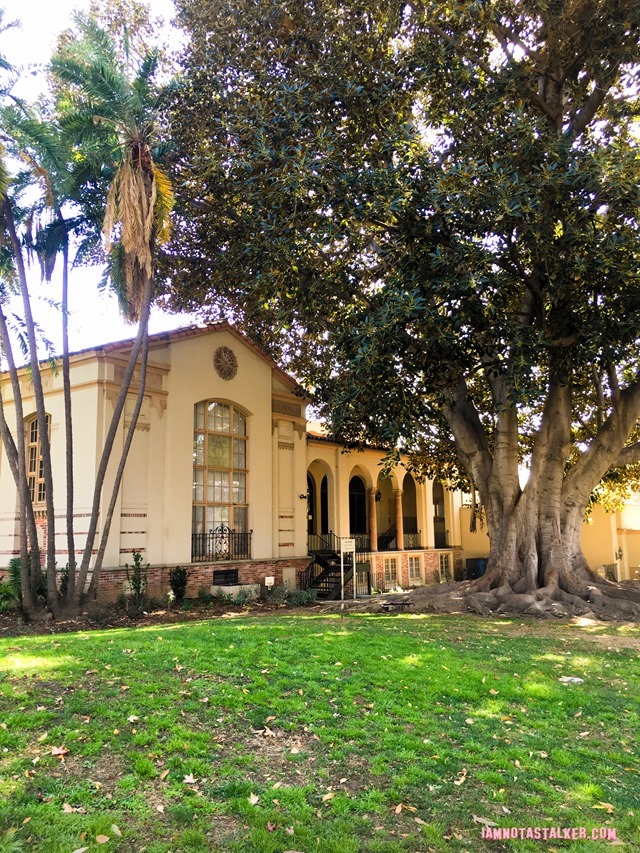 Though its origin is not entirely known, per the City of South Pasadena website, the tree was likely planted by Street Department employee Willem Garret Andries Kloezeman in 1930.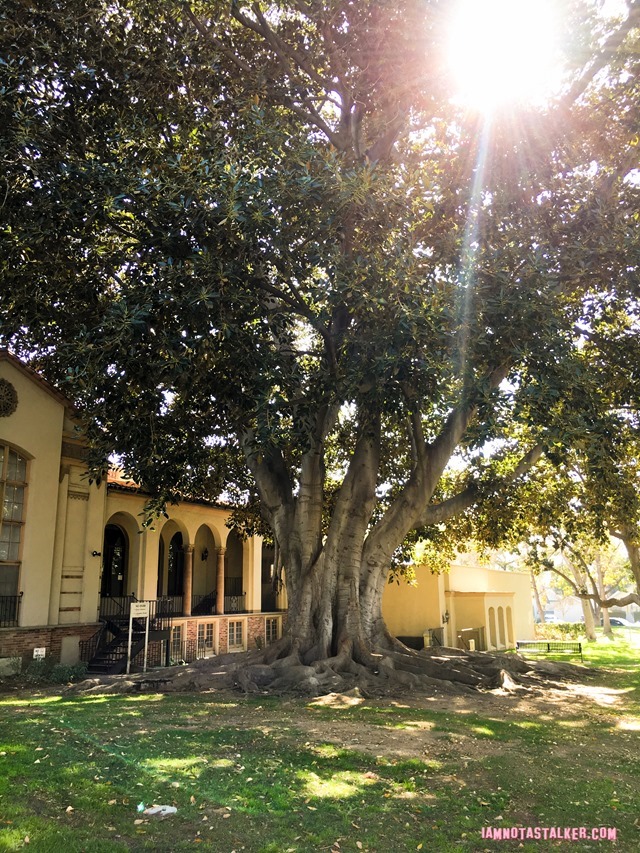 Library Park is one of South Pas' most picturesque and serene spots.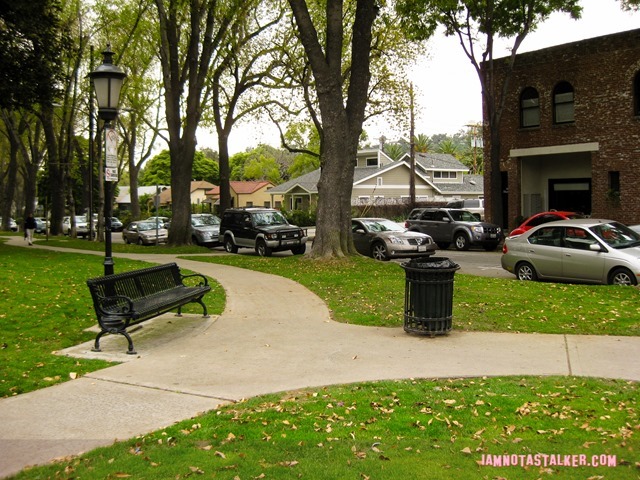 So it is no surprise that the park, along with the library itself, has found its way onto both the big and small screens in a myriad of other productions besides Say Anything . . .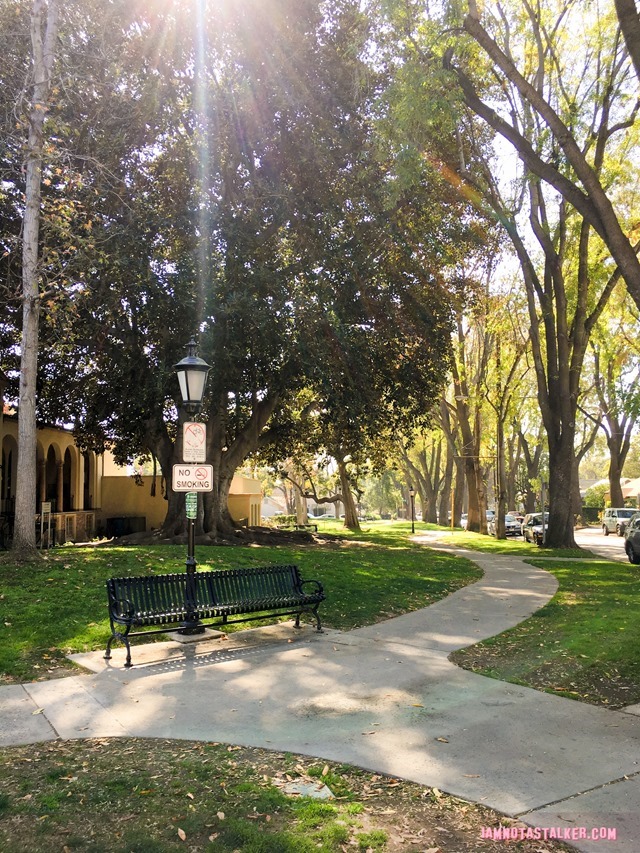 In Rob Zombie's 2007 horror flick Halloween, the exterior of South Pasadena Public Library briefly masks as Haddonfield High School.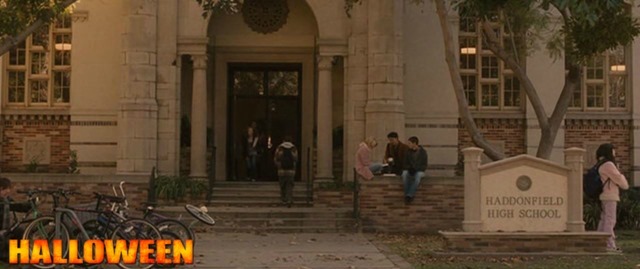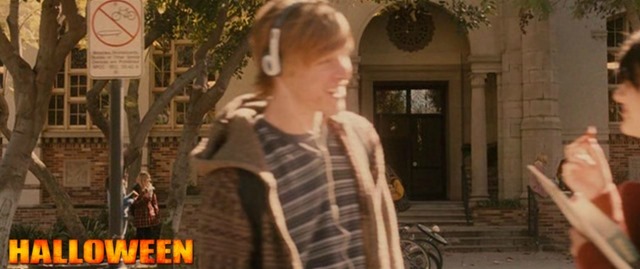 Mike Chadway (Gerard Butler) schools Abby Richter (Katherine Heigl) on the importance of hair extensions while walking along a path on the western side of Library Park in the 2009 romcom The Ugly Truth.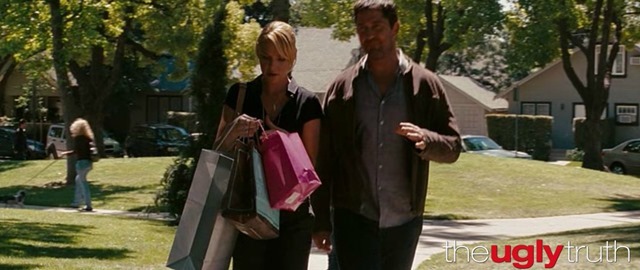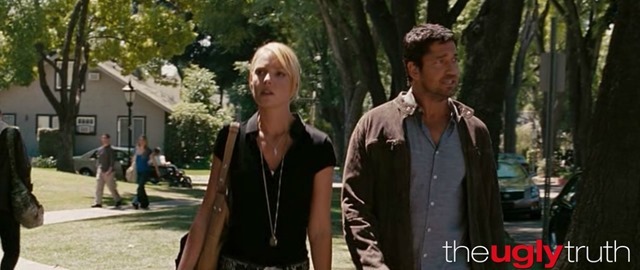 Rebecca Harper (Emily VanCamp) catches her boyfriend, Justin Walker (Dave Annable), kissing his sponsee, Chelsea Yeager (Kaitlin Doubleday), on the library steps after an Alcoholics Anonymous meeting in the Season 3 episode of Brothers & Sisters titled "Owning It," which aired in 2009.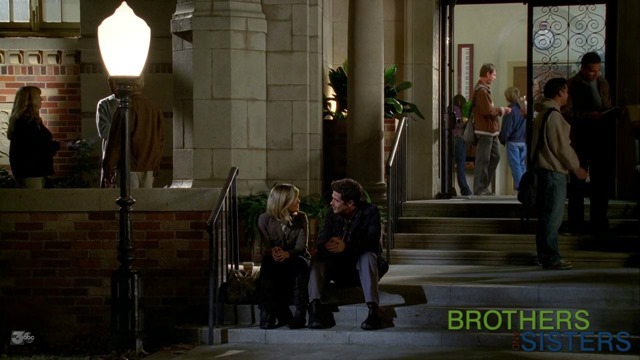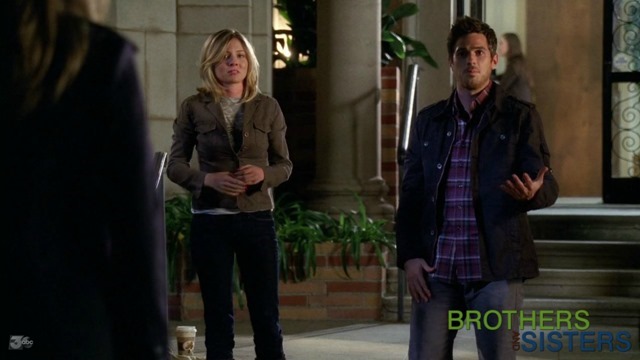 In the Season 1 episode of Modern Family titled "Moon Landing," which aired in 2010, Gloria Delgado-Pritchett (Sofia Vergara) brings Mitchell Pritchett (Jesse Tyler Ferguson) to Library Park to show him where she got into a recent car accident.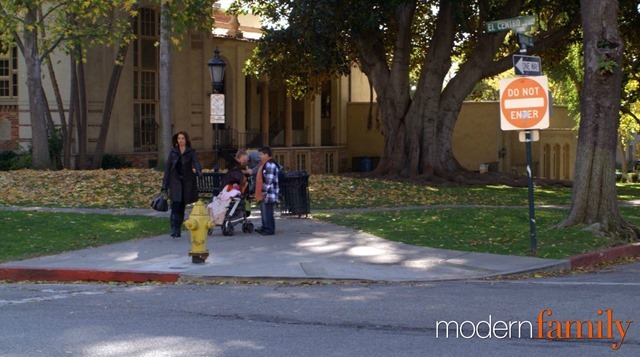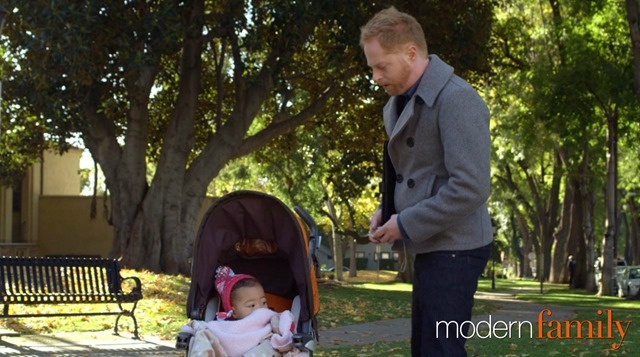 South Pasadena Public Library pops up several times as the Carson Springs Department of Social Services in the Season 5 episode of The Mentalist titled "Red John's Rules," which aired in 2013.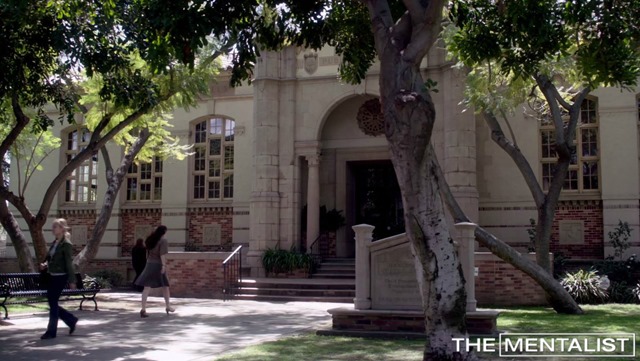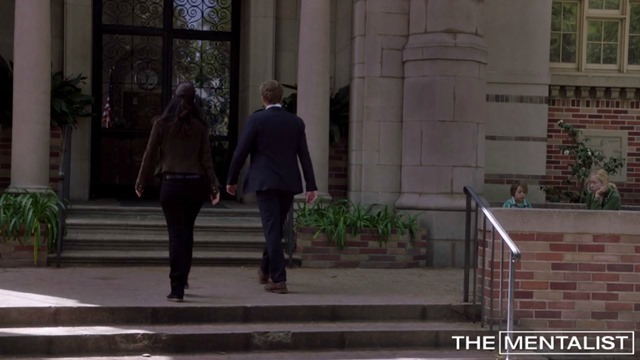 The interior of the Community Room also appears in the episode.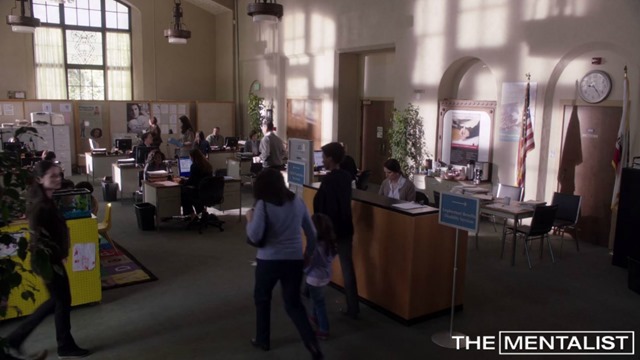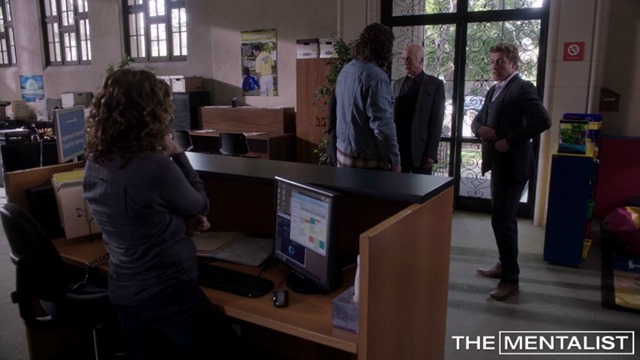 That same year, Dr. Daniel Pierce (Eric McCormack) attends a supposed Brooksville, Pennsylvania town hall meeting at the library in the Season 2 episode of Perception titled "Toxic."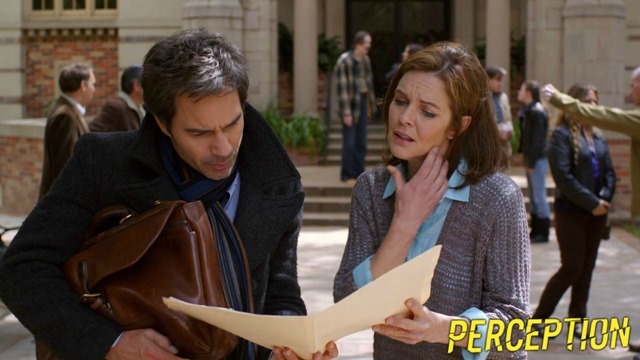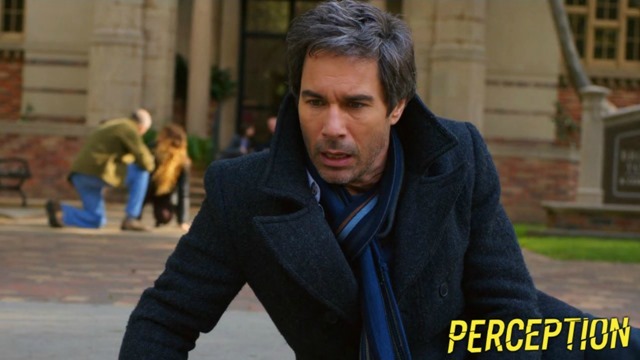 The interior of the Community Room was also utilized in the episode.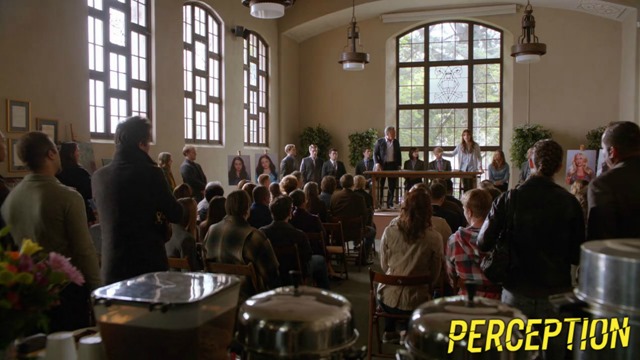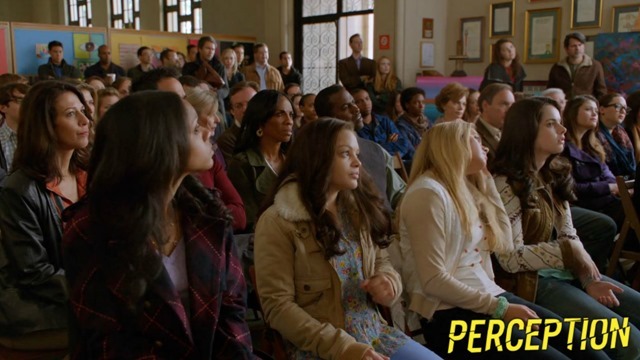 For more stalking fun, follow me on Facebook, Twitter, Instagram, Los Angeles magazine and Discover Los Angeles.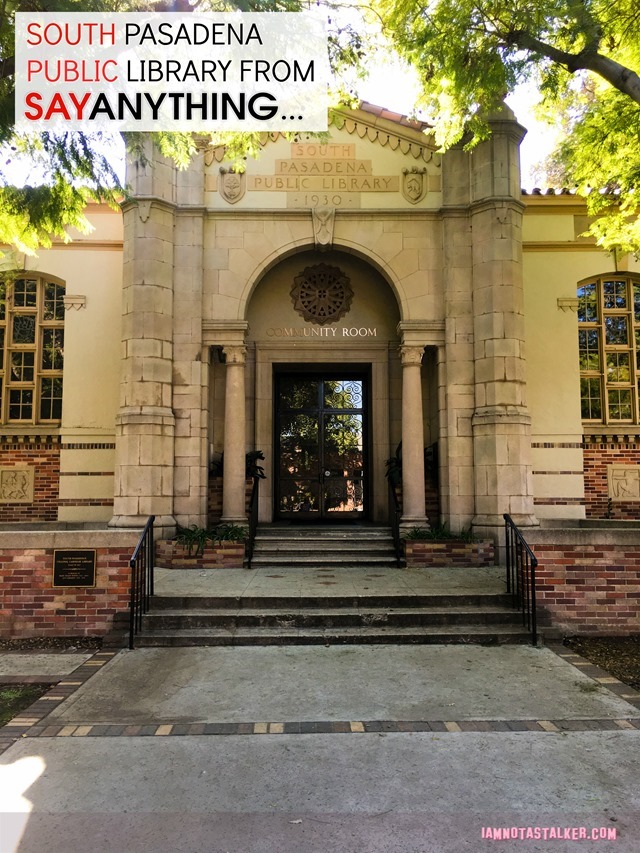 Until next time, Happy Stalking! 

Stalk It: South Pasadena Public Library, from Say Anything . . . , is located at 1100 Oxley Street in South Pasadena.  Kaldi Coffee and Tea, another frequent film star, can be found just across the road at 1019 El Centro Street.
111317