The Filming Locations of "Scream 3"
Oct 24th, 2016 | By
Lindsay
| Category:
Haunted Hollywood
,
Movie Locations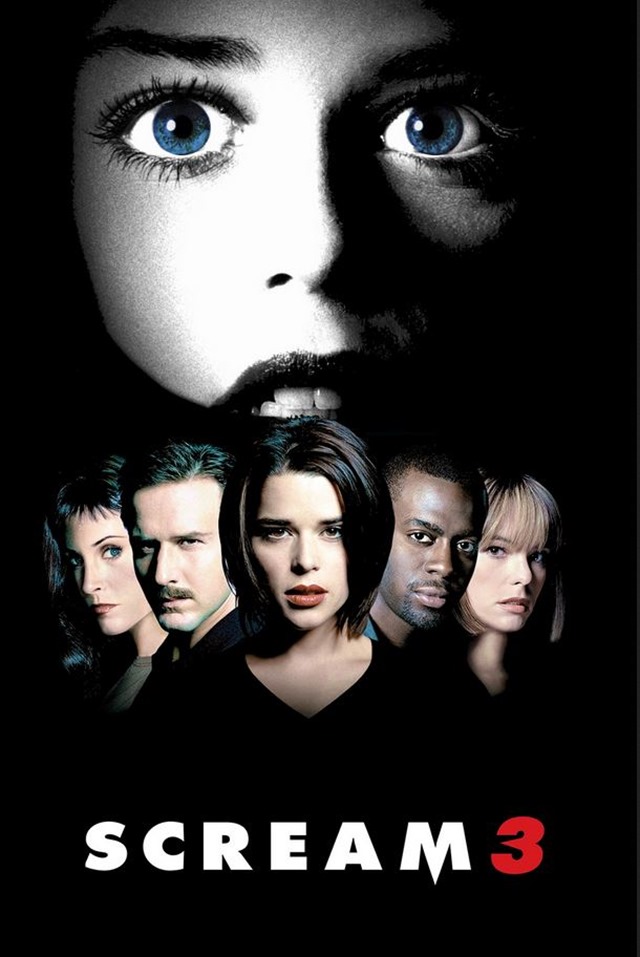 As promised on Friday, today's post is dedicated to the filming locations of Scream 3.  Though the third installment is not my favorite of the franchise, I love anything and everything having to do with Scream and figured what better way to celebrate Haunted Hollywood month than by putting together a massive two-part article detailing all of the locations featured in both the first and second sequels.  (In case you missed my post on Scream 2 locations, you can read it here.)
1. 101 Freeway (West Shoreline Drive, north of West Ocean Boulevard, Long Beach) – In Scream 3's opening segment, Cotton Weary (Liev Schreiber) receives his first Ghostface phone call while sitting in traffic, thereby setting off the events of the movie.  Though he is said to be stuck on the 101 Freeway in Hollywood, filming actually took place on Shoreline Drive in Long Beach, a popular section of road that is often utilized to mask as a thoroughfare onscreen.  A nearby stretch of Shoreline was the site of the memorable freeway scene in the 1995 comedy Clueless.  After pushing his way through the stopped cars, Cotton is next shown on the actual 101 Freeway– racing down the southbound Vine Street exit, to be exact, before making a right onto Vine, sailing past the Capital Records Building, and darting down Hollywood Boulevard.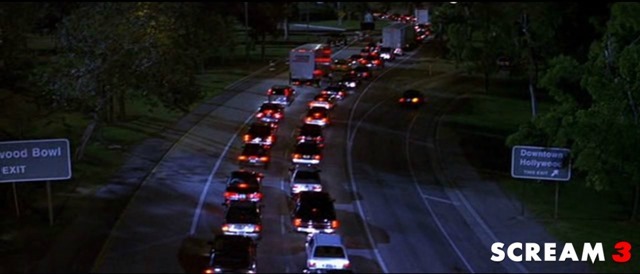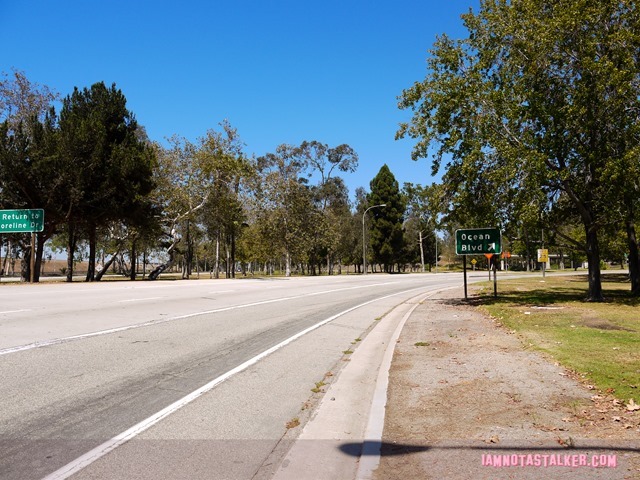 2. Harper House (1336 North Harper Avenue, West Hollywood) – Ghostface terrorizes and eventually kills both Cotton and his girlfriend, Christine (Kelly Rutherford), at Cotton's Spanish Baroque-style West Hollywood apartment complex, Harper House.  The 1929 property, designed by Leland Bryant, originally provided housing for show business and studio professionals and has long been a location manager favorite.  Besides Scream 3, the building also popped up in Cop, The Big Picture, The Last Boy Scout, and The Big Fix.  The four-story, 21-unit, L-shaped structure, as well as the entire block that it is located on, is listed on the National Register of Historic Places.  Though the interior of an actual Harper House unit was initially utilized in the filming of Scream 3, Cotton's death scene was later rewritten and reshot.  Producers were not able to return to the complex for the reshoot, so an exact replica of the original apartment used was built on a soundstage for the segment.  (You can read a more thorough post on this location here.)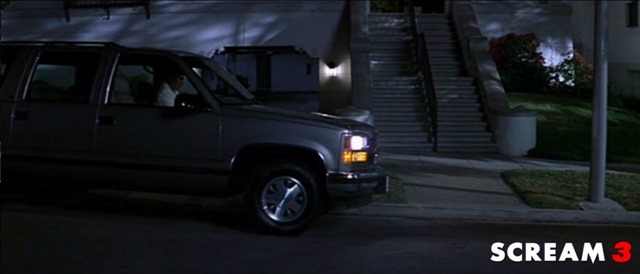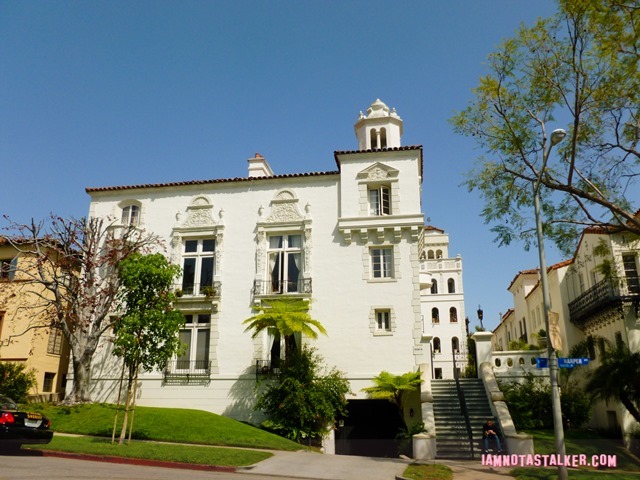 3. Sidney's House (21914 Goldstone Road, Topanga) – Sidney Prescott's (Neve Campbell) remote cabin in Scream 3 is just that – remote.  The rustic pad sits on a forty-acre parcel of land located at the end of a long private road in Topanga.  Known as Windwalk Ranch, the sprawling property is comprised of a horse corral, a barn, a ranch house, three dwellings, and a water tank.  Unfortunately, none of it is visible to the public.  (I wrote a more thorough post on this location here.)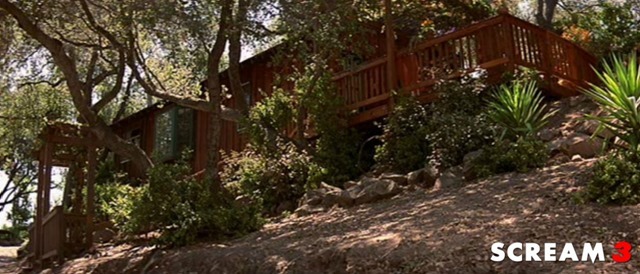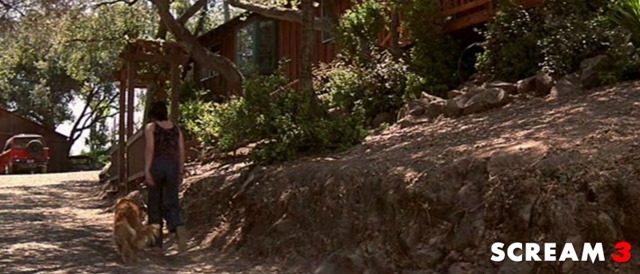 4. Gale's "Faces of Journalism" Lecture (Moore Hall, Moore 100, UCLA, 457 Portola Plaza, Westwood) – Cast and crew returned to UCLA to film a sequence for Scream 3.  It is in Moore 100, a large wood-paneled lecture hall, that Gale Weathers (Courteney Cox) addresses a group of young reporters about the cut-throat nature of the business as part of the F.W. Bestor "Faces of Journalism" Lecture Series.  As you can see in my photo, the space is currently undergoing renovations.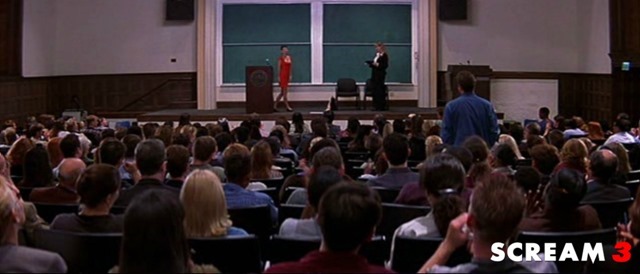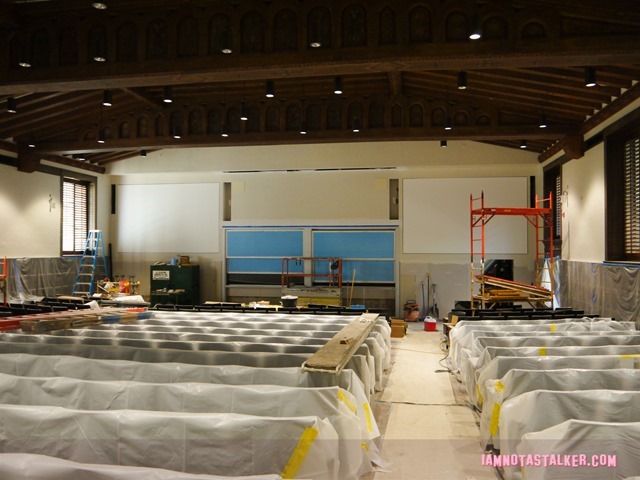 Immediately following her speech, Gale learns of Cotton's shocking murder from Detective Mark Kincaid (Patrick Dempsey) while in the hallway just outside of Moore 100.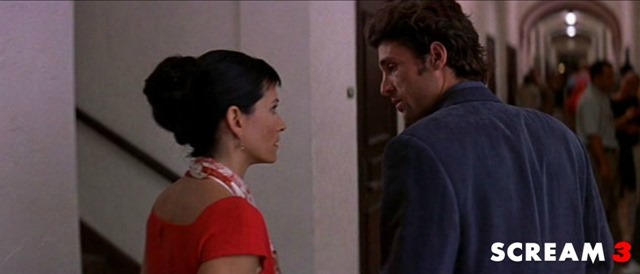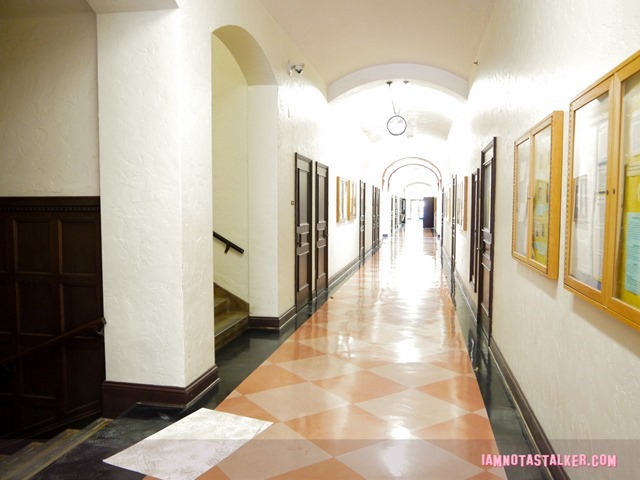 5. CBS Studio Center (4024 Radford Avenue, Studio City) – CBS Studio Center pulled double duty in Scream 3.  Not only did the production film on the premises, utilizing numerous soundstages and exteriors, but the property also portrayed the fictional Sunrise Studios, where the movie-within-the-movie, Stab 3, was being shot.  Originally established as Mack Sennett Studios in 1928, the 38-acre site was renamed CBS Studio Center in 1963 when the CBS Television Network became the lot's largest tenant.  The network purchased the property four years later and, though there have been several name and partnership changes since, it is still owned by CBS today.  Countless hits have been lensed on the premises including Gilligan's Island, Big Brother, The Mary Tyler Moore Show, Gunsmoke, The Bob Newhart Show, My Three Sons, Roseanne, Falcon Crest, and Seinfeld.  Though the lot does not offer tours, CBS's main gate on Radford Avenue, which was utilized in a scene in Scream 3 and was also where Jimmy Hughes (Mike O'Malley) worked as a studio security guard on the television series Yes, Dear, is visible from the road.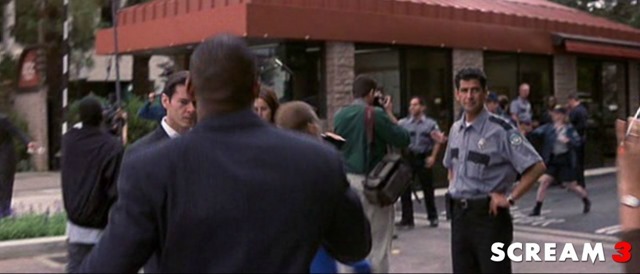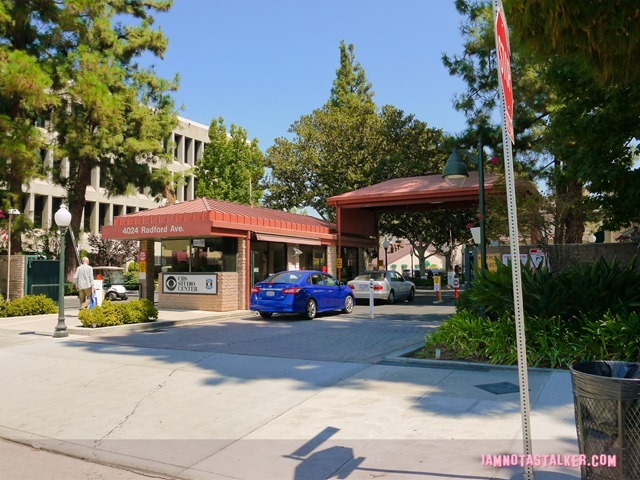 6. Le Pain Quotidien (8607 Melrose Avenue, West Hollywood) – Gale and Deputy Dewey (David Arquette) meet for an off-the-record chat about the recent murders – as well as their failed romance – on the large wraparound porch of former West Hollywood eatery Replay Café.  The family-run Italian-style restaurant, situated next door to the Replay vintage clothing store, became an outpost of Le Pain Quotidien in 2002. Despite the change, the café and its porch still look very much the same today as they did onscreen in Scream 3.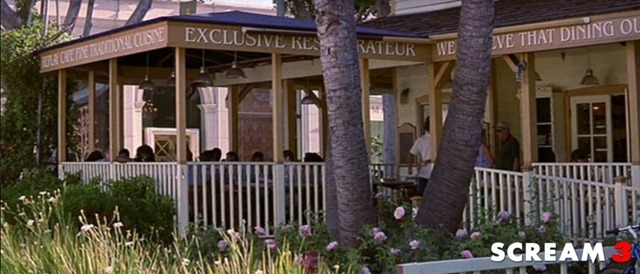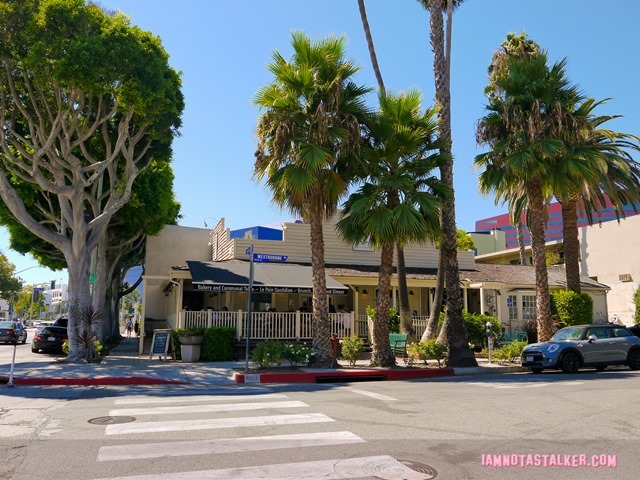 7. Runyon Ranch (3050 Runyon Canyon Road, Hollywood Hills West) – After Roman Bridger (Scott Foley) is taken to the police station to be questioned about the murder of Stab 3 actress Sarah Darling (Jenny McCarthy), the remaining cast members, along with Dewey and Gale, gather at the hilltop home of Jennifer Jolie (Parker Posey).  Her rustic, barn-like residence is known as Runyon Ranch in real life.  Located on a private road inside of Runyon Canyon Park, the site cannot be reached via car, but is accessible to pedestrians via a short five-minute walk.  Both the interior and the exterior of Runyon Ranch were utilized in Scream 3.  Though the dwelling was eventually blown up and destroyed in the film, a ¼-scale model was built for the filming of that scene.  In real life, the property remains intact and is extremely recognizable from its onscreen appearance.  Even Dewey's airstream trailer is still on the premises!  Runyon Ranch has been featured in countless productions over the years, most notably as the spot where David Silver (Brian Austin Green) lived during Season 7 of Beverly Hills, 90210.  The locale has also been featured in It's My Party, Crazy in Alabama, and Hollywood Homicide.  (You can read my 2011 post on Runyon Ranch here.)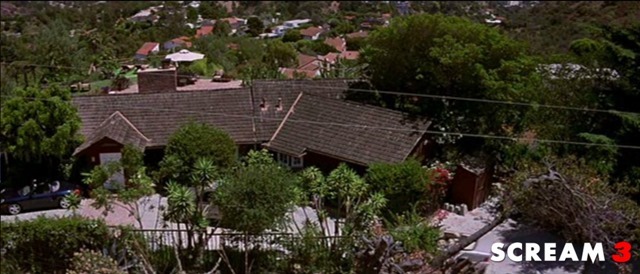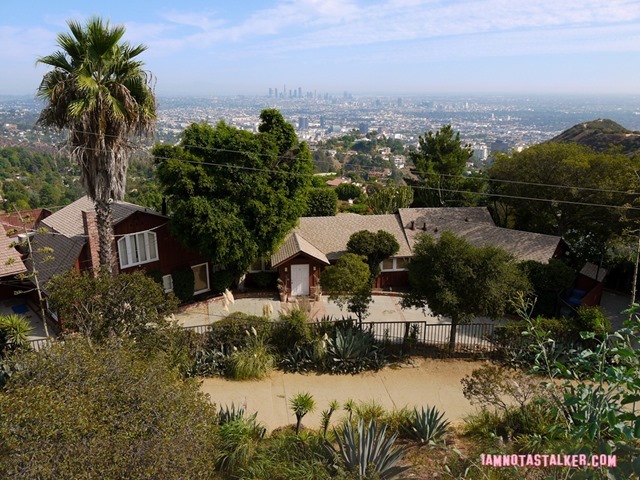 8. North Hollywood Police Station (11480 Tiara Street, North Hollywood) – Though Scream 2 utilized a police station set at the now defunct Lindsay Studios (love the name!) in Valencia, Scream 3 made use of an actual LAPD office.  Detective Kincaid investigates the murders – and delves deep into Sidney's past – while at the former North Hollywood Police Station, which was originally established in 1957.  The North Hollywood Division moved to a new, much larger and modernized facility located less than a mile away at 11640 Burbank Boulevard in May 1997.  After that time, the Tiara Street site sat vacant, which made it the perfect spot to shoot the police station scenes for Scream 3.  Though there were once plans to turn the property into a senior citizen center, they never came to fruition and the former station was razed in the mid-2000s.  The land where it once stood now comprises Tiara Street Park.  The original North Hollywood Police Station also appeared in the pilot episode of Adam-12.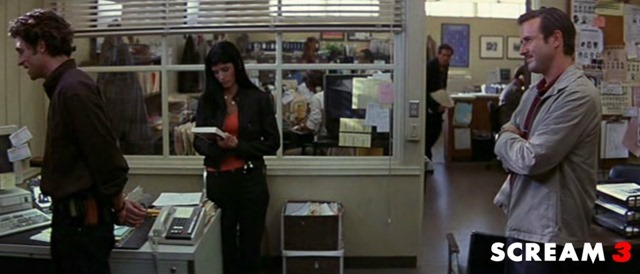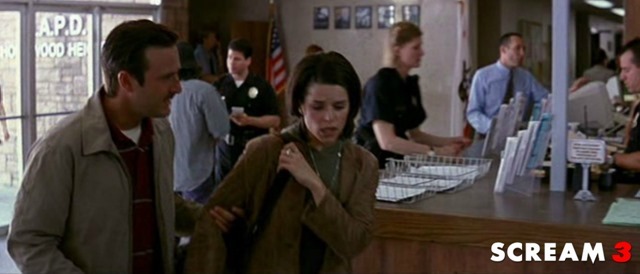 9. American Cement Building (2404 Wilshire Boulevard, Westlake) – One of Scream 3's more memorable locations, the American Cement Building in Westlake served as the office of horror movie producer John Milton (Lance Henriksen).  When Wes Craven scouted the site and noticed that it offered stunning views of MacArthur Park's lake, he mentioned that installing a diving board just outside of Milton's window would add a whimsical touch.  The production team made it happen and the result is an understated, blink-and-you'll-miss-it bit of humor.  The architecturally stunning building was originally constructed as the headquarters for the American Cement Company in 1964.  Designed by the Daniel, Mann, Johnson & Mendenhall architecture firm, the dramatic 13-story structure was manufactured out of reinforced concrete and boasts striking latticework on its north and south sides.  The location underwent a multi-million-dollar renovation in 2002, during which the office spaces were transformed into 71 live/work lofts.  Scream 3 is hardly the first production to make use of the site.  The American Cement Building has also appeared in Kill Bill: Vol. 1, the 2015 Entourage movie, Pharrell Williams' "Come Get It Bae" music video, and Get Him to the Greek.  (You can check out my post on the American Cement Building here.)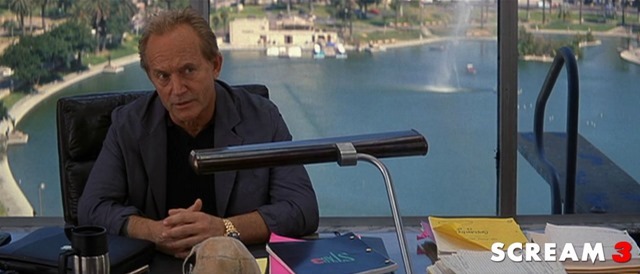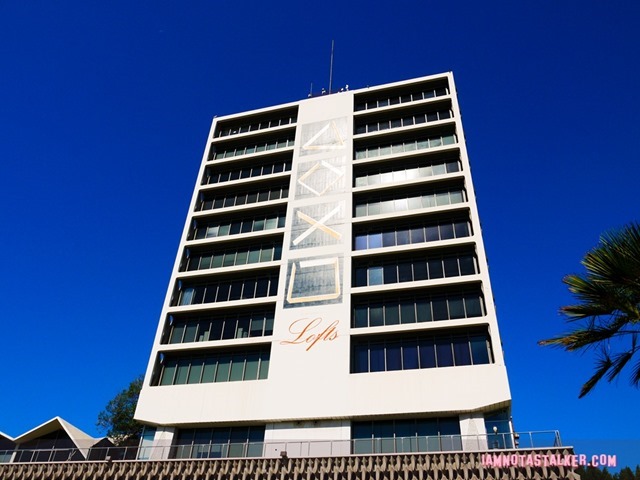 10. Canfield-Moreno Estate (1923 Micheltorena Street, Silver Lake) – A 22,000-square-foot Italianate-style villa that has long been the subject of Hollywood lore masqueraded as John Milton's sprawling manse, where Scream 3's gory climax took place.  Known as the Canfield-Moreno Estate, as well as The Paramour Mansion and The Crestmont, the massive property was designed by Robert D. Farquhar in 1923 for silent film star Antonio Moreno and his wife, oil heiress Daisy Canfield Danziger.  When the couple decided to separate in 1928, they deeded the 22-room property to the Chloe P. Canfield Memorial Home, a finishing school for girls that was established by Daisy and her sisters.  Just a few years later, the heiress tragically lost control of her car while driving on Mulholland Drive, plunged off a 300-foot cliff, and died instantly.  Her ghost is said to haunt her former residence to this day.  The Canfield Memorial Home was dissolved in the 1950s and the estate later became a boarding house for troubled girls.  After being damaged in the 1987 Whittier Narrows earthquake, the site was left abandoned for more than a decade.  It was finally purchased in 1998 by a developer who set about returning the once-grand home to its original glory.  It has since become an onscreen regular, appearing in such productions as Halloween H20: 20 Years Later, Alias, Monk, Britney Spears' "My Prerogative" music video, and Brothers & Sisters.  It is inside the colorful, Moroccan-style residence that Sidney finally puts an end to the killings that have plagued her since high school.  That is until Scream 4, which was shot in Michigan, came along in 2011 and re-opened the mystery, proving Randy's rule from the second movie correct – "Never, ever, under any circumstances, assume the killer is dead."  (You can read a more in-depth post on the property here.)  Big THANK YOU to Mike, from MovieShotsLA, for the photograph below.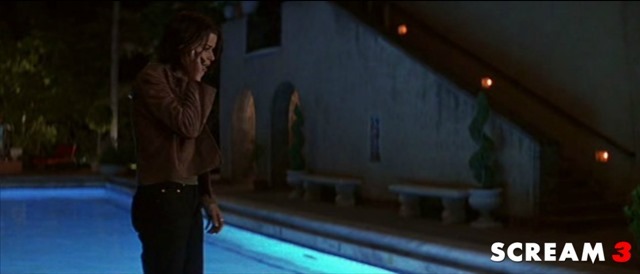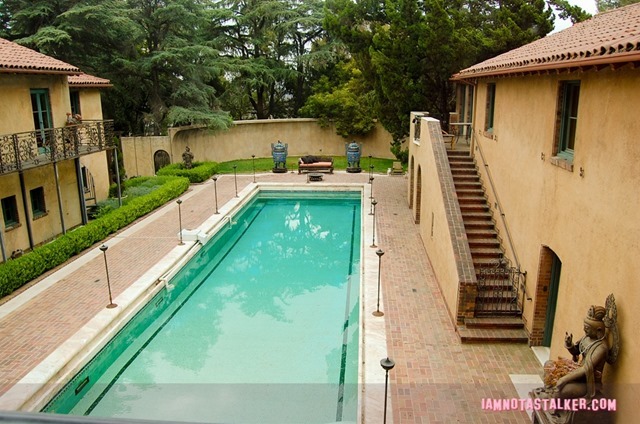 Well, that's it!  The complete list of locations featured in Scream 3. If you missed Friday's post on the L.A. locales from Scream 2, be sure to check it out here.  I hope you all enjoyed reading these two articles as much I enjoyed putting them together!
Until next time, Happy Stalking! 

100093